Fungifriday/ Cute forest mushrooms
.hello everyone. How are you all #hive friends, hopefully in good health.
---
Meet me again
@waliphoto
.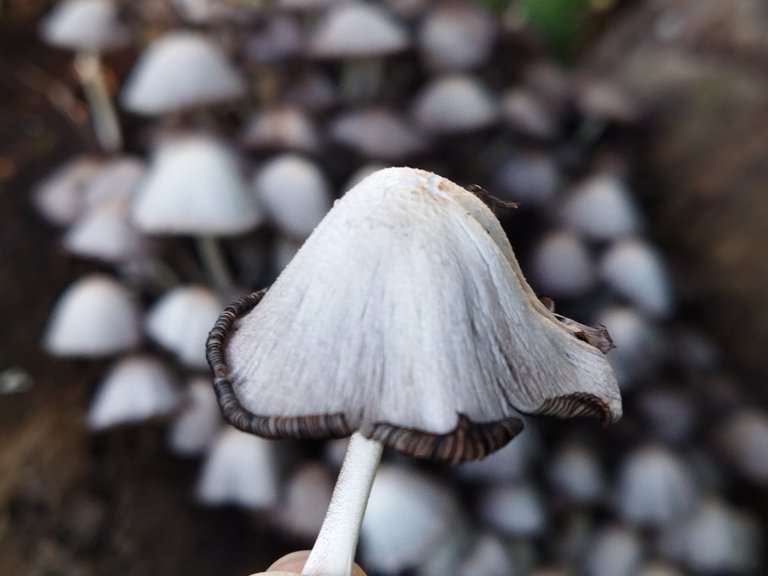 mushroom
hello friends lovers and hunters #photography #fungfriday how are you all
this is my contribution #fungfriday by @ewkaw
on this Friday I want to show you again the mushrooms that I managed to capture some time ago
At that time I went to look for this mushroom in the afternoon to the garden and forest to look for mushrooms in the forest. Usually the fungus grows in damp places and is also a habit after the rain but now it rains very rarely so we have to really look for it. really humid places although it's a bit difficult but because I want to display in the house so I'm looking for it earnestly
because of my sincerity to look for mushrooms, I was able to find this mushroom that grows on damp dead wood and I approached him and saw that he was there there were also some mushrooms I could take this one because this is an interesting mushroom that I immortalized this but when I need it is getting dark so many are cheap so I need to select only a few mushrooms that I can show here
.
in order to be able to take pictures of mushrooms, I am willing to be bitten by many, the important thing is that I get the mushroom even though it's only one
This mushroom looks natural and looks beautiful too. It's very beautiful. It looks like a mushroom. It's shaped like an umbrella. It hasn't been opened yet, maybe
This mushroom is slightly gray in color and on the edges is black and on top there are colored dots which are so beautiful in my opinion. also the pores of this mushroom are really very beautiful with a brown color underneath with beautiful lines that I also immortalize because it is really really interesting for me
This mushroom can not be eaten because it is not recommended or maybe it is poisonous because it is not consumed on the basis of never seeing people consuming this mushroom. But if we like photos of mushrooms, we can just take them.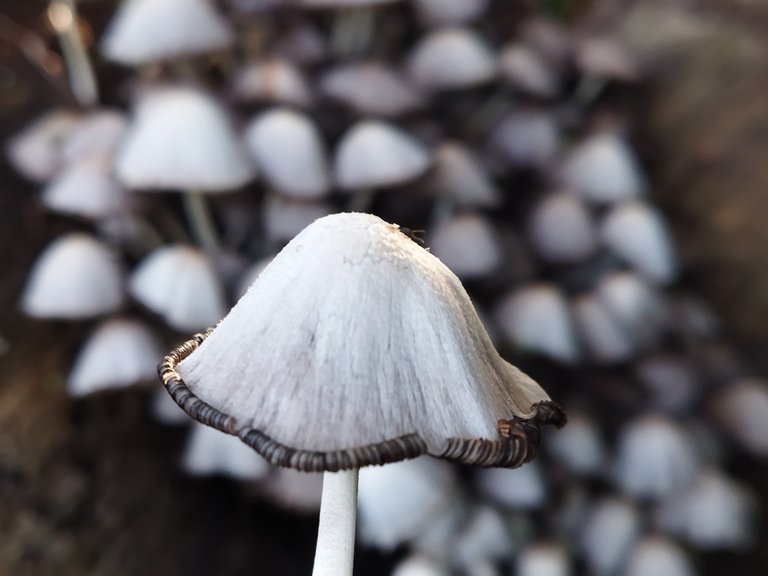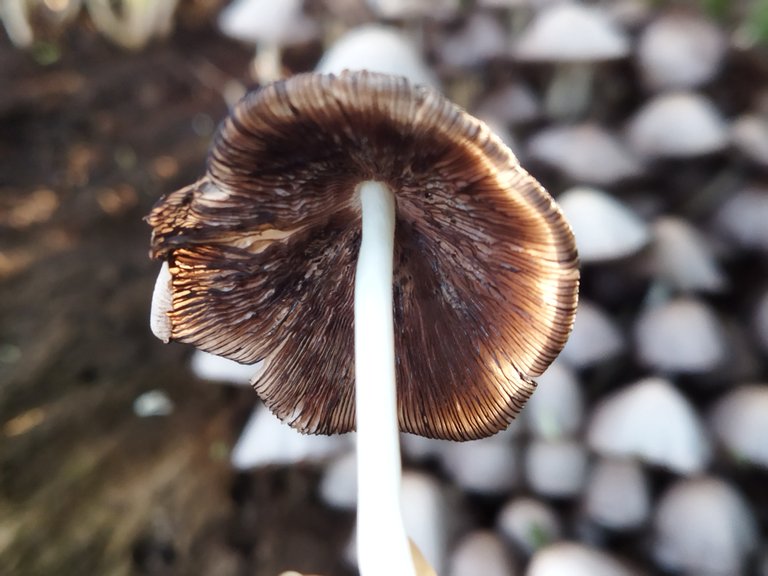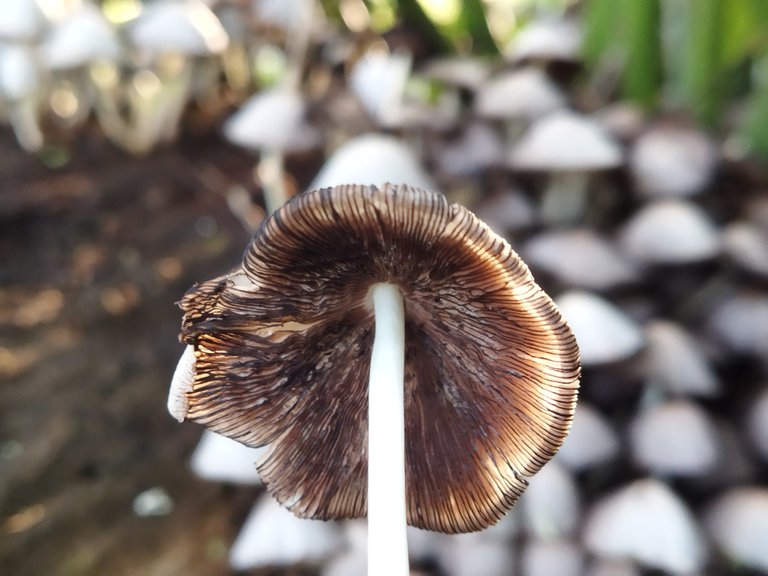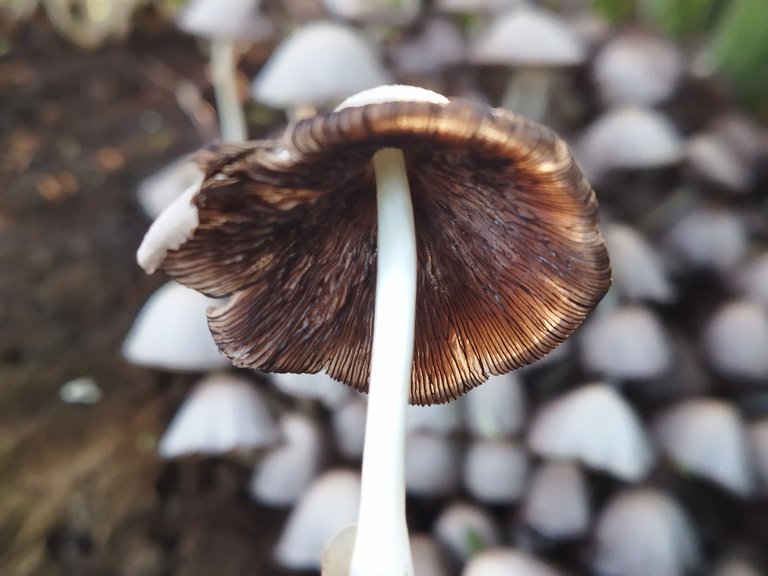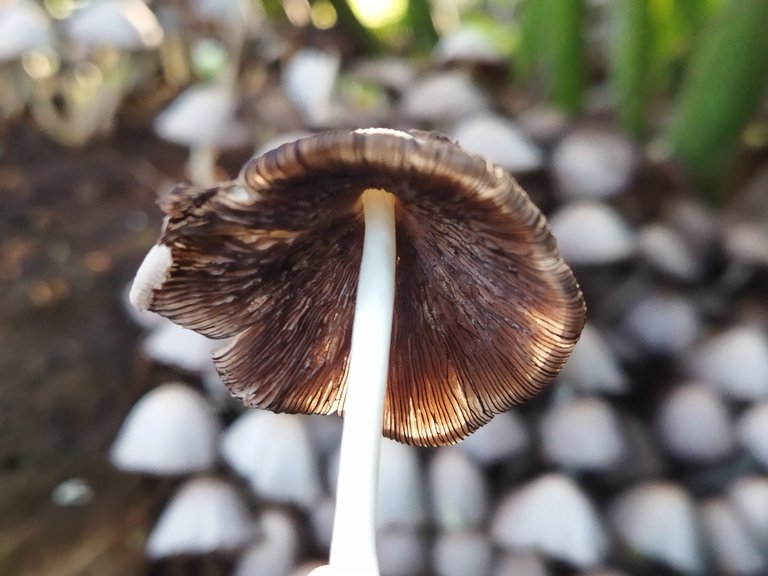 Seen the pores of this fungus is very, very beautiful for us to see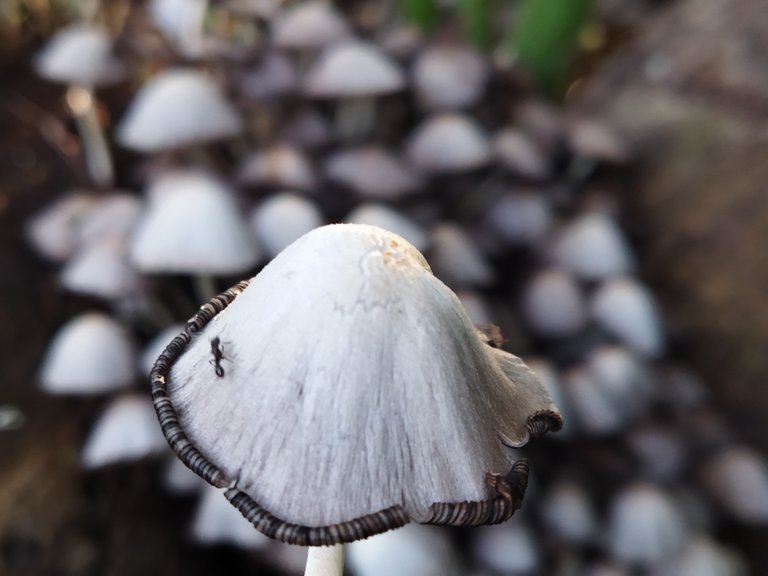 This fungus grows in moist forests
---
---
| Picture | Photography |
| --- | --- |
| Camera used | Handphone |
| Photographer | @waliphoto |
| Location | Aceh |
Enough of the photos of mushrooms that I took, hope you like it
regards @waliphoto
---
---