Beautiful Sunset View at Sabang Fair
Hello everyone, today I want to share some pictures of sunset views where I live, namely in Sabang City. I have collected several pictures on different days, I took this sunset view using my own smartphone camera.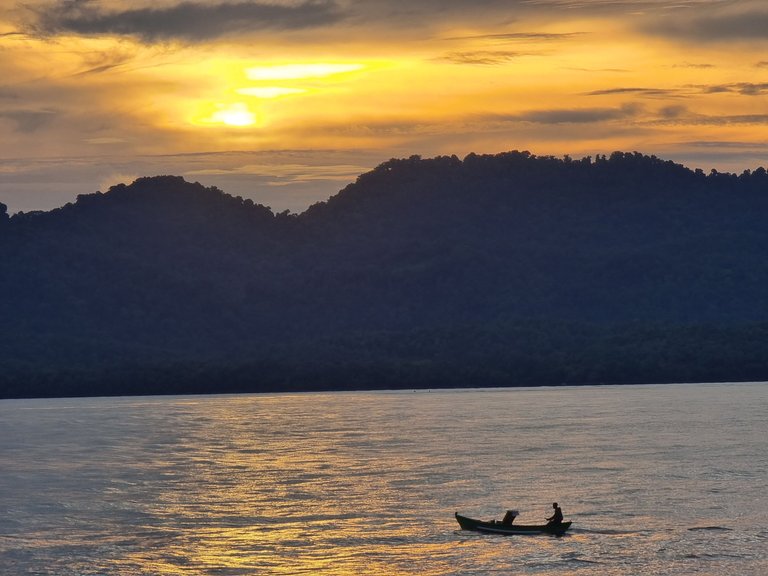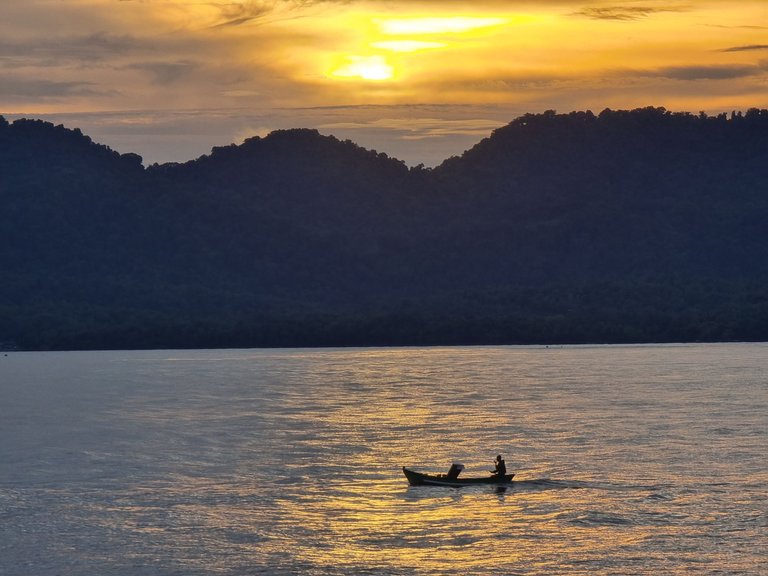 This is one of the views of a fisherman who is returning to the pier with a sunset view from the top of the mountain in the background, it looks like the fisherman is alone on his small boat holding the steering wheel of his boat to direct the way of the boat.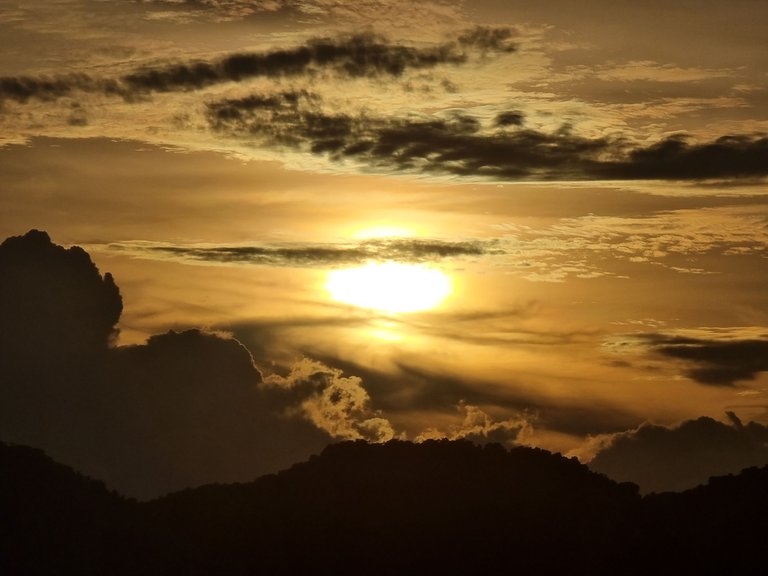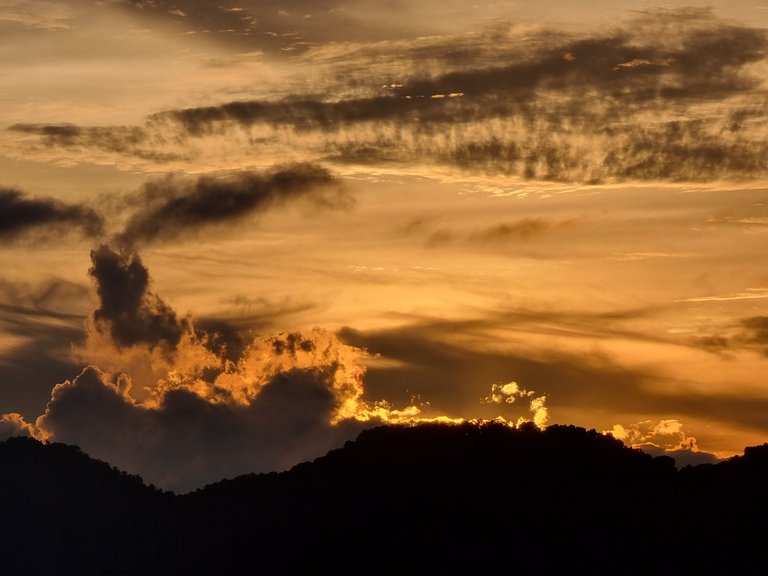 This is a picture of the sunset at Sabang Fair, I took it using a smartphone camera with 10X zoom so that the picture of the mountains and clouds looks closer and more beautiful.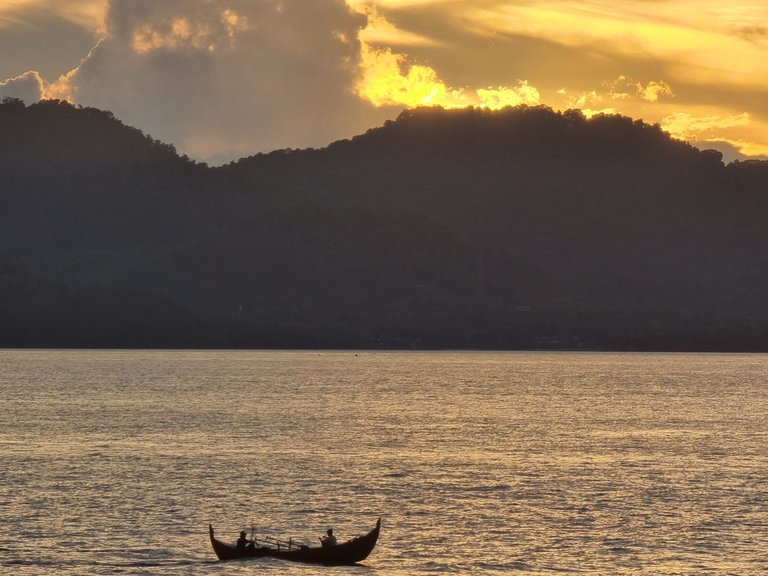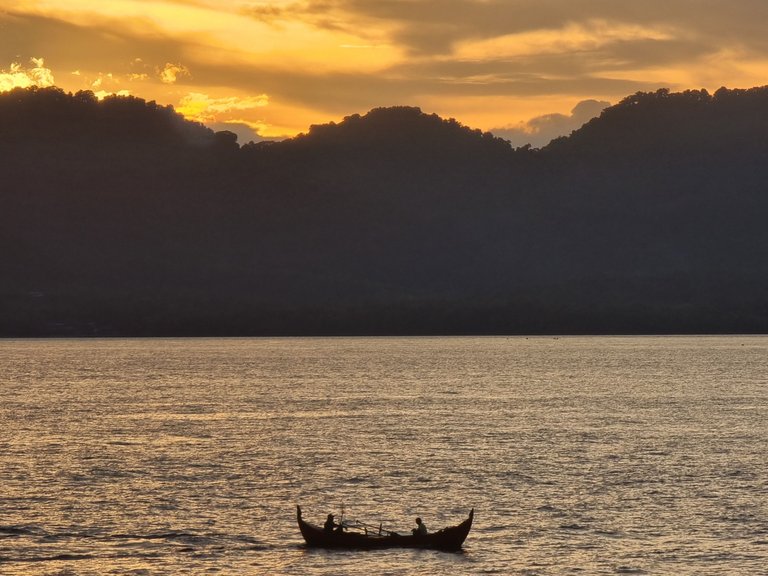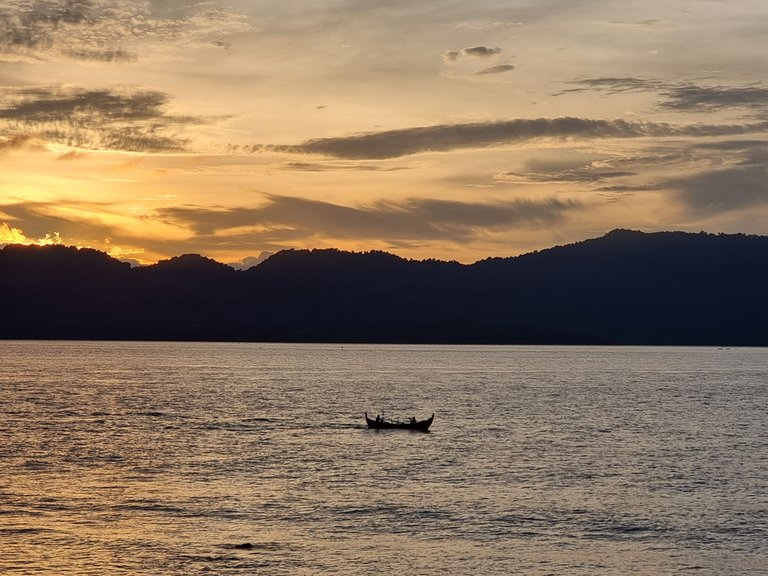 On a different day I took a picture of this sunset view, there was a small boat belonging to a fisherman with two people on it who were going to look for fish in the sea. I also took this picture with 10X zoom so that the object I am aiming for looks more dejat and clear.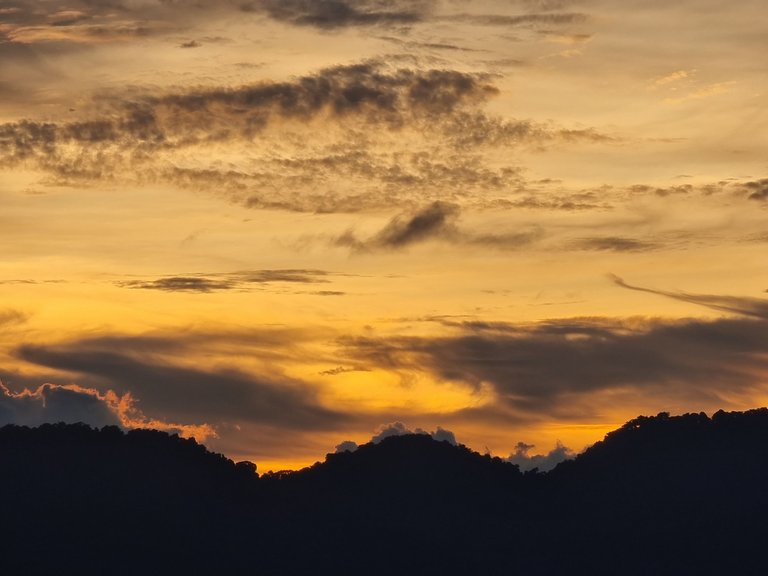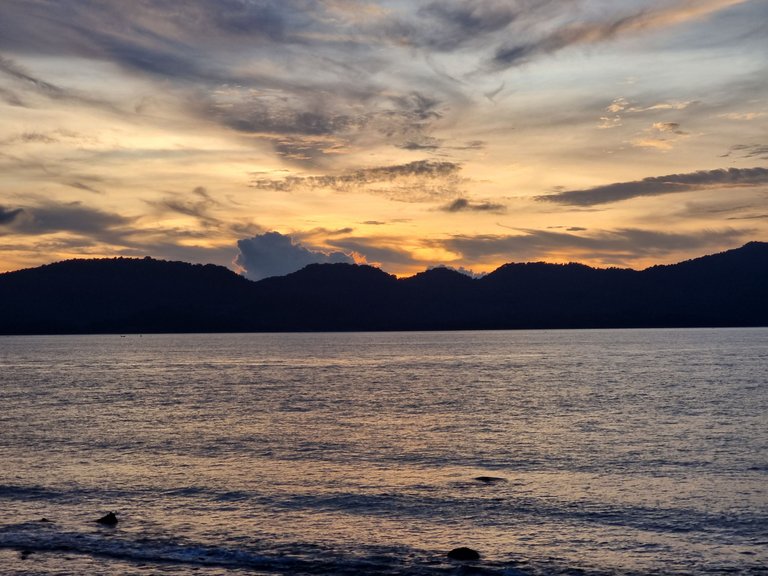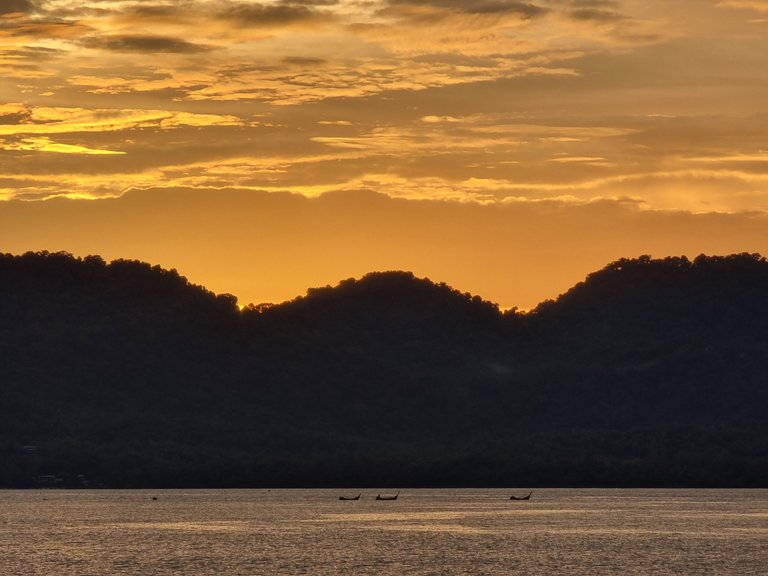 This is a picture of the sunset that I took using my own smartphone camera on a different day from the picture you saw above, all of these pictures are in the same location, namely at the Sabang Fair.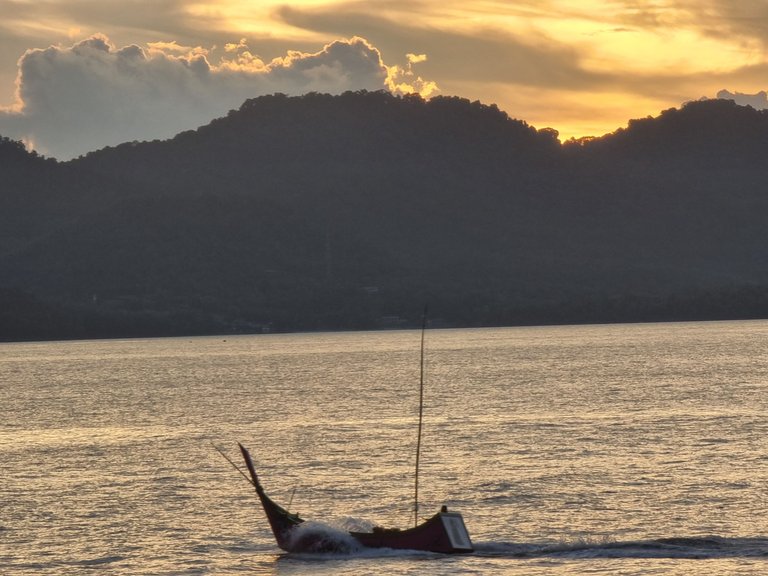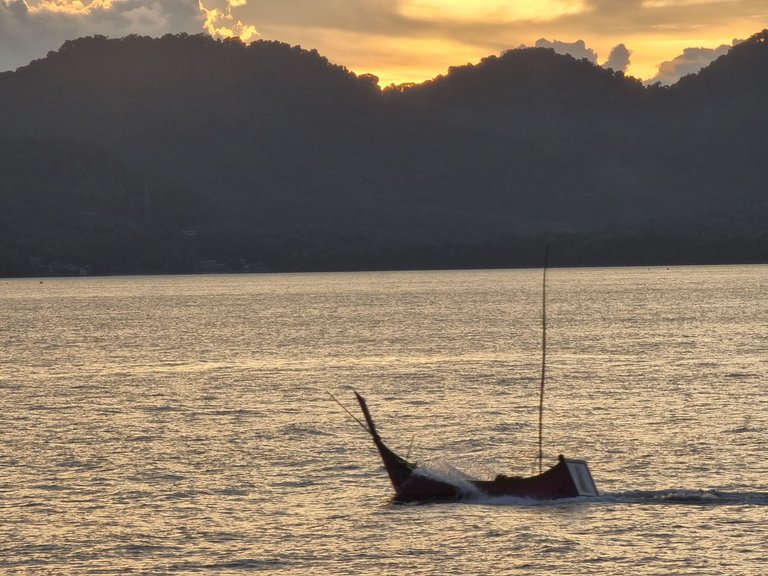 And in this picture there is a boat that is running fast so that it splits the water on the left and right of the front of the boat, the view of a boat with a sunset and mountain background looks very beautiful.
Well friends, that's all my post today, I thank you very much for taking your time to see my post today, hope you like it and see you in my next post.
Device Information I use
| Photography | Sunset View |
| --- | --- |
| Location Photo | Indonesia(Sabang Fair) |
| Camera used | Samsung S21 Ultra 5G |
| Photographer | @walad |
---
---