Actifit Report on Jan, 2022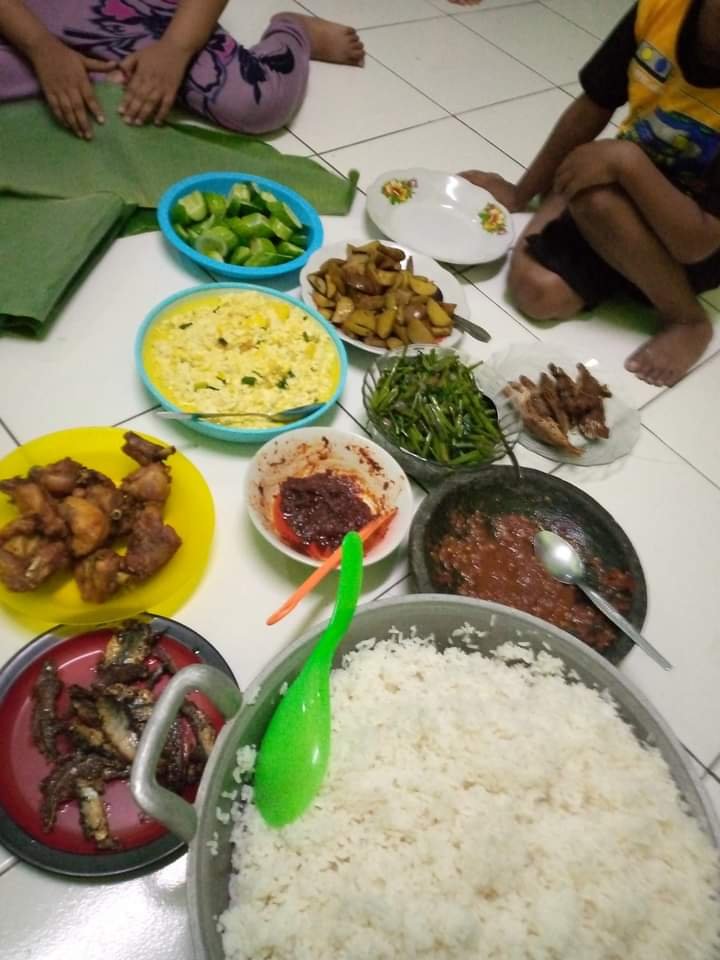 Hello all.. Good morning
Today it's so nice and sunny. We are very fortunate today to be able to restock and keep up as usual, as previously all activities are stunted by the unsupportive conditions of the rainy season.
Today we are making breakfast for a schoolgirl that will be sold at a small school stall. We call it the liwet rice, which is the main blend of white and yellow rice mixed with various side dishes wrapped in banana leaves. The question of taste must undoubtedly be very good and the food is great because it is cheap and accessible to all.
Have a great day all
Thank you🙏 let's actifit
Hari ini cuaca sangat cerah dengan cahaya matahari yang bersinar terang. Kita sangat beruntung hari ini dapat berjualan kembali dan beraktifitas seperti biasa, karena sebelumnya semua kegiatan terhambat karena keadaan yang tidak mendukung yaitu musim hujan.
Hari ini kita membuat makanan untuk sarapan pagi anak sekolahan yang akan dijual nantinya di warung dekat sekolah. Kami menyebutnya nasi liwet yaitu makanan utama yang merupakan paduan nasi putih Dan kuning yang dipadu dengan bermacam lauk Dan dibungkus dengan daun pisang. Soal rasa sudah jangan diragukan lagi pasti sangat enak dan makanan ini sangat banyak peminatnya karena harga nya yang murah Dan dapat dijangkau oleh semua kalangan.
---
---