I CRIED AFTER I WATCHED "CLOUDS"
Good morning movie and Tv show lovers.
I am new to the community so you please pardon me if my blog doesn't meet up your expection. I will do well to improve in due time. Thank you for your understanding and God bless you.
The movie Clouds_ focus on the hero called Zach who realises to his dismay that his cancer has spread and he has very little time to live according to his family doctor.
Nevertheless, being passionate about music, he decides to launch an album which was inspired on a plane while he flew back home from a meeting he had with a producer his teacher introduced him to, unaware that it will turn into a viral sensation.
According to google achieve
Initial release: 16 October 2020
Director: Justin Baldoni
Starring: Fin Argus; Sabrina Carpenter; Madison Iseman; Lil Rel Howery; Tom Everett Scott; Neve Campbell
Music by: Brian Tyler
Based on: Fly a Little Higher: How God Answered a Mom's Small Prayer in a Big Way; by Laura Sobiech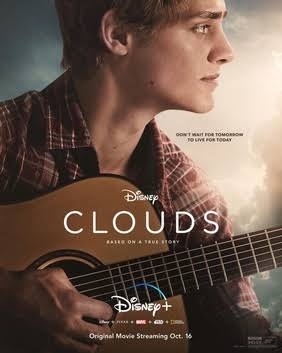 ---
---