DeFi Llama: Access DeFi datas across multiple chains

Hello HODLers and farmers,
Today I am going to talk about DeFi Llama, a platform that you can leverage to discover a lot of DeFi projects on different chains.
I heard about it in the weekly @leofinance AMA, thank you @nealmcspadden for the shout-out.
What is great is that you can compare them (chains, dexes, assets, lending, insurance, options...) and therefore you can see which ones are gaining/losing momentum !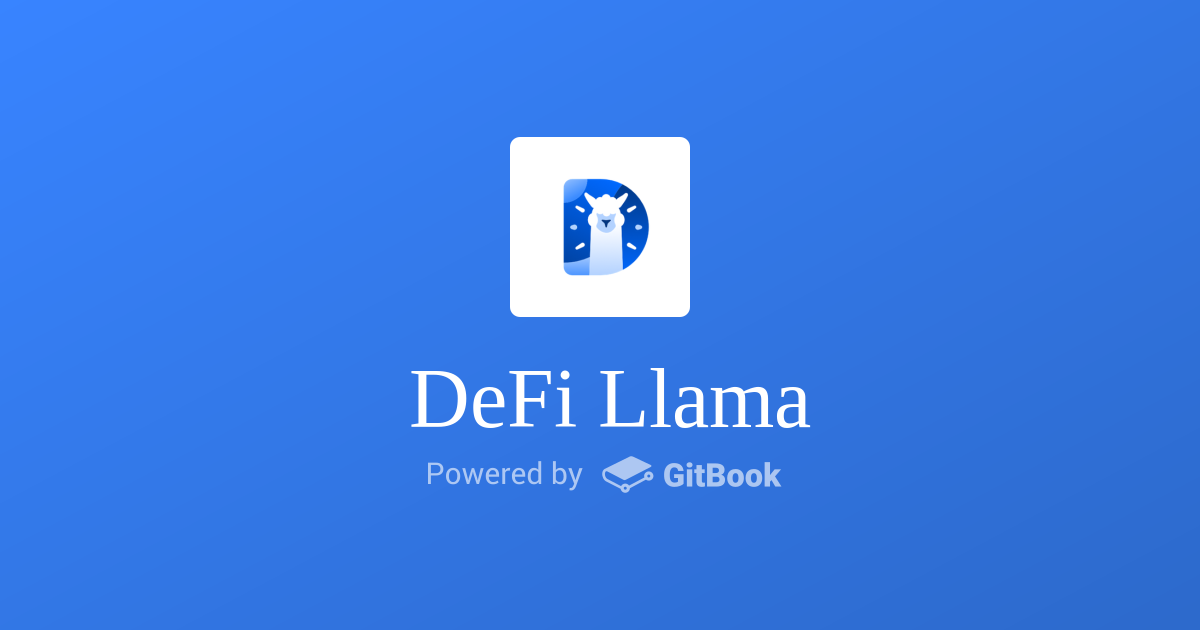 Different filters to rank projects/chains


Asset TVL ranking
As an example, here are the biggest assets TVL ranking
We can therefore see that there is a gap between the top >$1bn and the rest sitting at a few dozens of millions.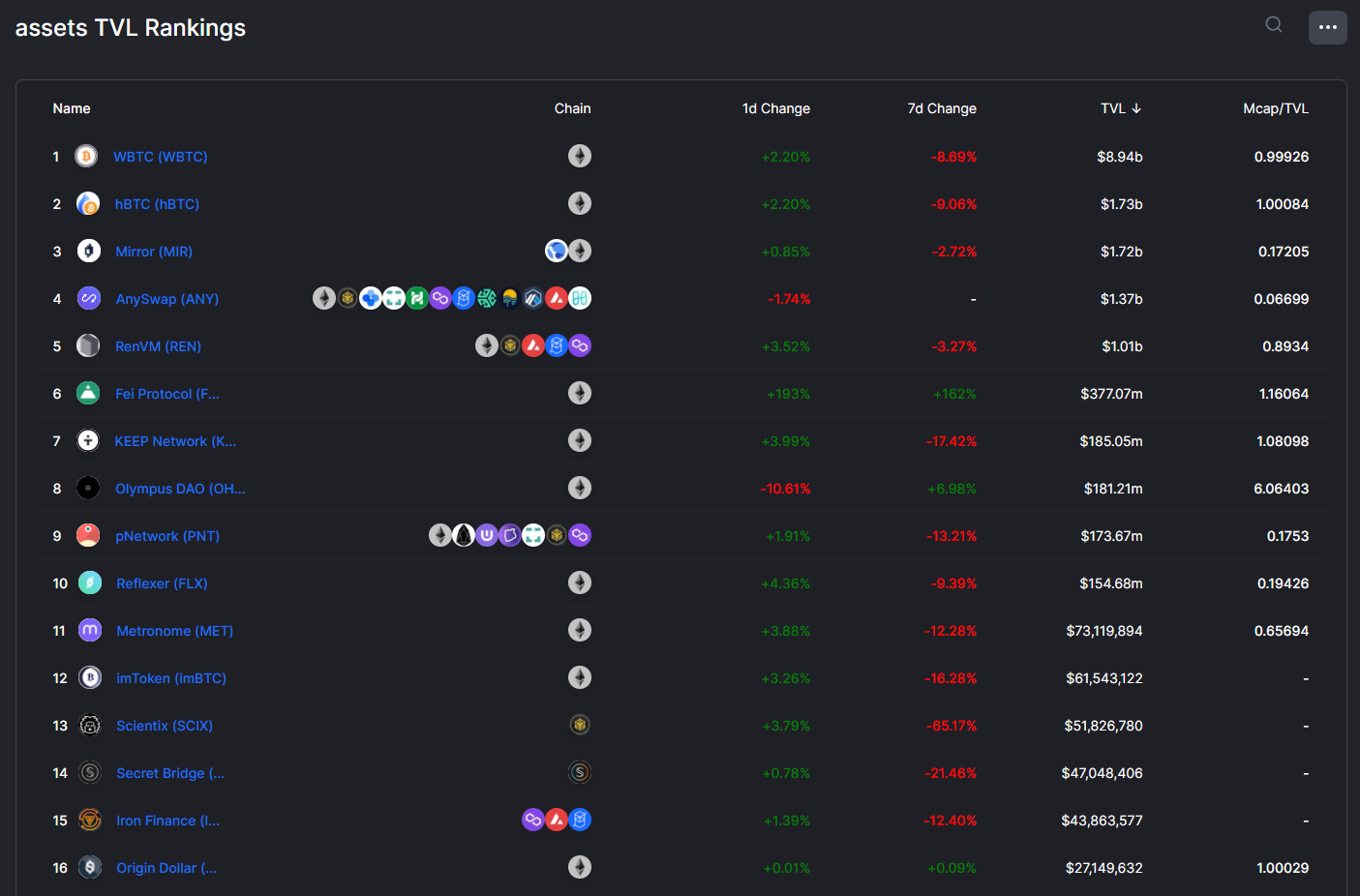 Total Value locked (TVL) by chain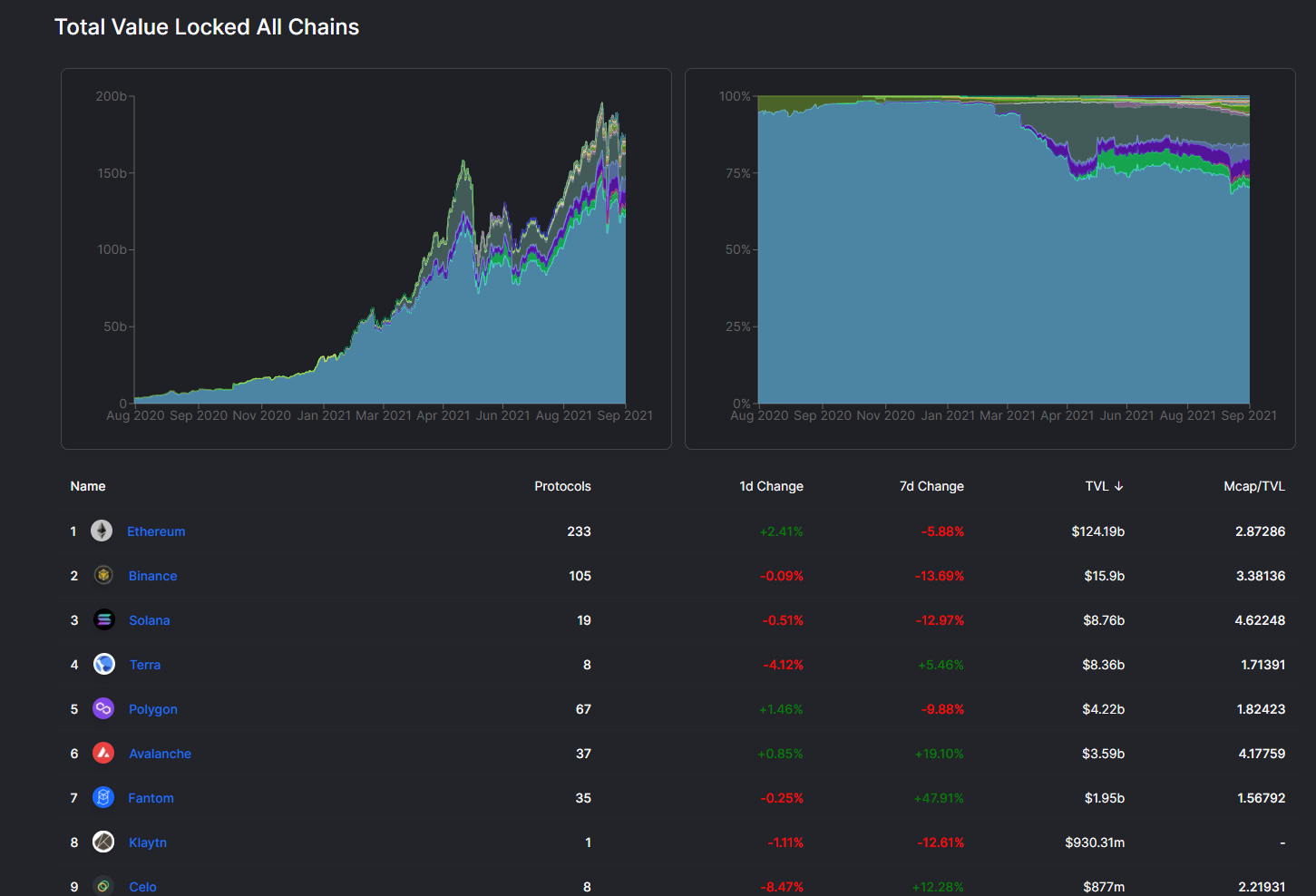 Very interesting to see chains with momentum and the different projects on each one of them
As an example, I know very little about Klaytn and Celo blockchains. I might do some reading about it when I get a few hours.

Ethereum is still the DeFi King but...
As shown in the graph below, Ethereum DeFi still represents 70% of the total DeFi TVL but it was representing at 97% back in February 2021.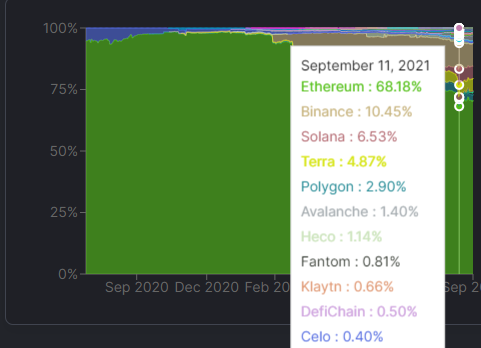 Most of the market share has been taken by Binance (10.5%), Solana (6.53%) and Terra (4.87%).
I would say that as of today, Binance Smart Chain is the only DeFi success story as it hold still a large TVL while Polygon which was seen as a serious ETH contender is aiming lower.
Let's see if Solana and Terra manage to keep their momentum.
Finally, EOS ($122mn TVL) and TRON ($550mn TVL) did have their DeFi summer moments but are clearly not even in the race anymore.
I was using Defipulse.com for Ethereum and Defistation.io for Binance Smart Chain but I will clearly use more this one.
On another topic, I also saw on twitter @notak already submitted CubFinance to be listed in the Binance DeFi ecosystem :D. Thank you!
In any case, stay safe out there !

Latest Analysis
Posted Using LeoFinance Beta
---
---