VSY1 Mint Update 👁️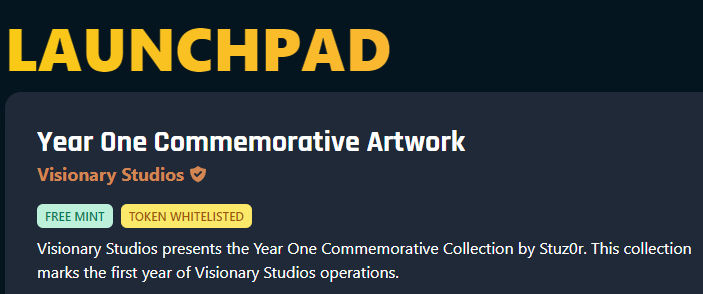 👁️ VSY1 Mint Update 👁️
We have experienced an issue with the CandyMachine which we believe stems from the network being down yesterday as well as a new update from Metaplex implemented this morning. We believe there may be a bug within the new Anti-Botting update. The single successful mint shown was performed by our developer, while all others failed.
We are aware that there were 496 unsuccessful transactions. We have obtained a list of all wallet addresses tied to these transactions. There was also an additional transaction of 0.01 SOL charged to each of the 496 wallets as a part of a new Metaplex program: https://twitter.com/metaplex/status/1520608065556410368?s=20&t=5RtlJ6JikT4jdFjZ91sZog
As a solution, we will be airdropping the commemorative piece to these 496 wallets along with a 0.01 SOL reimbursement. We are actively working to rectify this issue so we can re-open the mint to all that are still holding the VS-Y1 WL token. We anticipate this will take anywhere from 24-48 hours.
We will keep you updated throughout.
Mint site:
https://app.soulofox.com/launch
Visionary Studios Website:
http://visionarystudios.io
---
---