In the process of learning (ENG/ESP)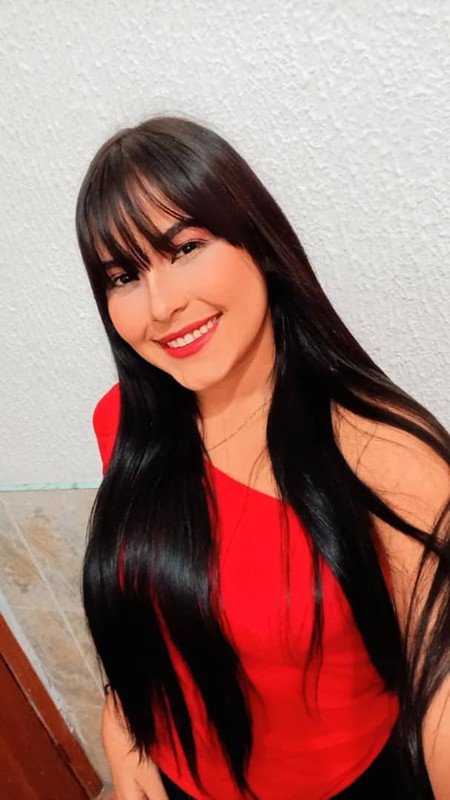 "ENGLISH"
Although it's a little late, I'm still going to write this post.
I started on the platform just a few days ago at the suggestion of my mother @surglen who had been inviting me for a long time, but university occupations and not understanding much the world of this hive delayed me in taking the step for my start, but it's never too late and this is the perfect time.
I must confess that since I started I have loved it and I really enjoy sharing with other content creators who serve me as a guide and inspiration to learn more every day.
My mother told me that she participated in the newbie initiative in June and she told me about her great experience and the support she got, so I will be on the lookout for a new opportunity, although I would have loved to be in this one, but I also understand and respect the rules.
I would like to understand much more about the Blockchain world, since in the slingshot of the digital generation it is of great impact and we must always be at the forefront.
Hive is not only a platform to generate income, also in the short time browsing it, I see that it is a great school and I am passionate about learning. I am slowly understanding concepts that are still new to me.
One of the things that as a newbie I understand and I must seek and at the same time achieve, is to increase my voting power or what is called HIVE POWER, which is obtained by sharing quality content, which will be valued by other users including the much named whales within this ecosystem.
There are so many things that this has to teach us that I hope to discover them little by little, as I interact on the platform. I have had the opportunity to join the discord of encouragement and participate in healing, which has allowed me to let go a little of my stage fright of public speaking, which I must overcome, because in the career I study is very important and I know how much this will help me.
I wish luck to all the newbies who are participating in the initiative and I hope in their opportunity to belong to this great group where I know that my knowledge will be strengthened, to continue providing my ideas and thoughts..

"ESPAÑOL"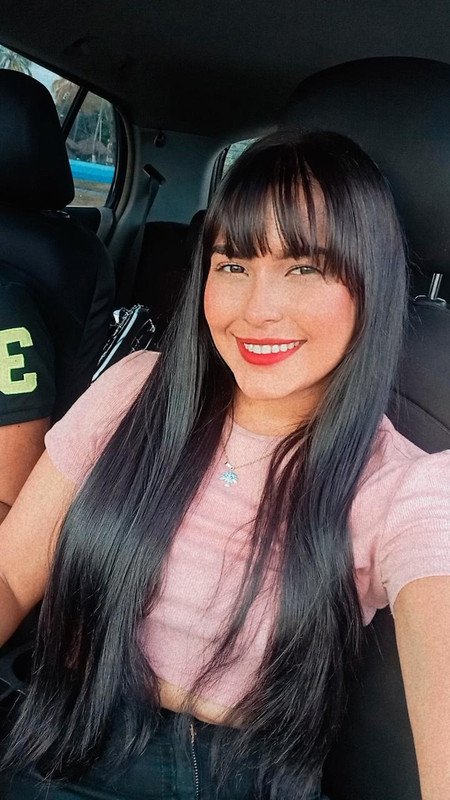 Aunque sea un poco tarde de igual manera voy a escribir este post.
Inicié en la plataforma apenas hace unos días por sugerencia de mi madre @surglen quién tenía bastante tiempo invitándome, pero las ocupaciones universitarias y el no entender mucho el mundo de esta colmena me retrasaron en dar el paso para mi inicio, pero nunca es tarde y este es el momento perfecto.
Debo confesar que desde que comencé me ha encantado y disfruto mucho compartir con otros creadores de contenido que me sirven de guía y de inspiración para aprender cada día más.
Mi madre me comentó que ella participó en la iniciativa de novatos del mes de junio y me contó de su grata experiencia y del apoyo obtenido, por eso voy a estar atenta para una nueva oportunidad, aunque me hubiese encantado estar en esta, pero también entiendo y respeto las reglas.
Quisiera entender mucho más del mundo de la Blockchain, ya que en la honda de la generación digital es de gran impacto y hay que estar a la vanguardia siempre.
Hive no solo es una plataforma para generar ingresos, también en el poco tiempo navegando en ella, veo que es una gran escuela y a mi me apasiona aprender. Voy poco a poco entendiendo conceptos que aún son nuevos para mí.
Unas de las cosas que como novata entiendo y debo buscar y a la vez lograr, es aumentar mi poder de voto o lo que se llama HIVE POWER, lo cual se obtiene compartiendo contenido de calidad, que será valorado por otros usuarios incluyendo las muy nombradas ballenas dentro de este ecosistema.
Son tantas cosas que esto tiene para enseñarnos que espero ir descubriéndolas poco a , a medida de mi interacción en la plataforma. He tenido la oportunidad de unirme al discord de aliento y participar en curaciones, lo cual me ha permitido soltar un poco mi miedo escénico de hablar en público, el cual debo ir superando, ya que en la carrera que estudio es muy importante y se lo mucho que esto me va a ayudar.
Les deseo suerte a todos los novatos que están participando en la iniciativa y espero en su oportunidad pertenecer a ese gran grupo en donde se que mis conocimientos se van a fortalecer, para seguirles brindando mis ideas y pensamientos.


Les doy las gracias por visitar mi blog, sus comentarios son muy valiosos para mi.
I thank you for visiting my blog, your comments are very valuable to me.
Me despido, hasta una próxima oportunidad.
I bid you farewell, until a future opportunity.
El traductor utilizado en mi publicación es :Translated with www.DeepL.com/Translator (free version)
The translator used in my publication is :Translated with www.DeepL.com/Translator (free version)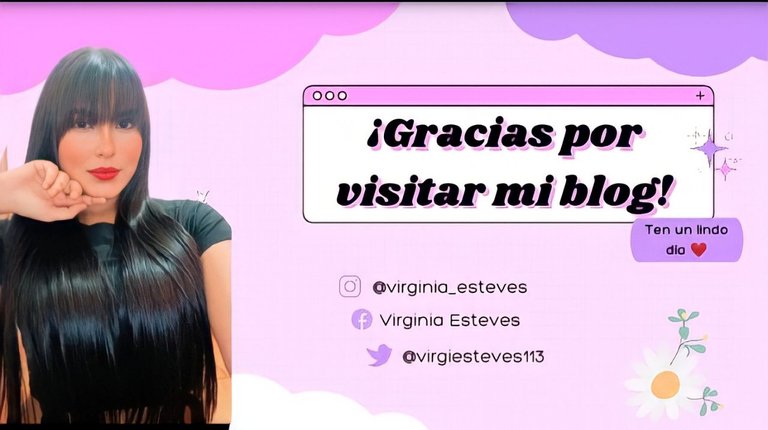 Todo lo escrito es de mi autoría @virgi2001
Everything written is of my authorship @virgi2001
Las Fotografías son de mi propiedad. En caso de colocar una foto que no me pertenezca será citada con su respectiva fuente.
Photographs are my property. In case of placing a photo that does not belong to me, it will be cited with its respective source.
¡¡¡ HASTA PRONTO !!!
---
---