Extrañando a mi otra Familia (ESP /ENG)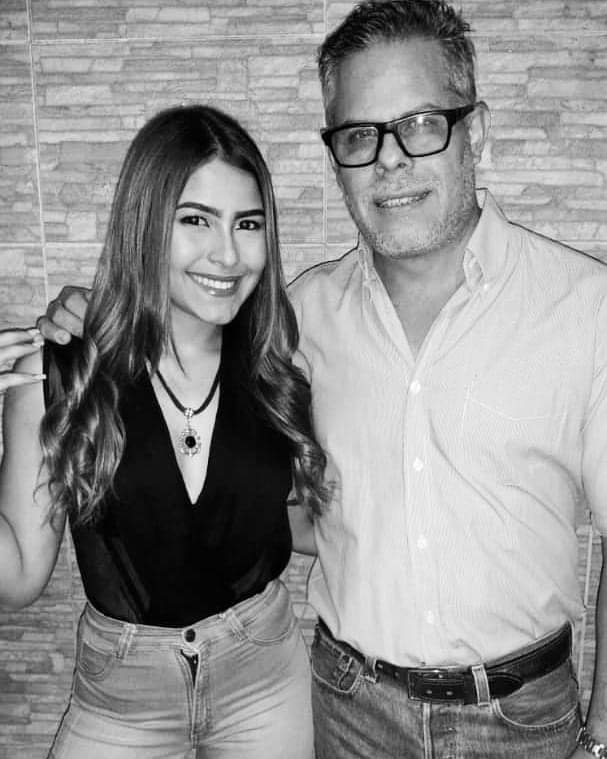 "ESPAÑOL"
Hola linda comunidad de catarsis, hoy amanecí un poco melancólica y sin dudas quise escribir para expresar mis emociones, lo cual muy poco hago en mi vida diaria porque soy un poco cerrada con lo que siento, pero haber llegado aqui últimamente me ayuda mucho.
En mi primer post de presentación, les contaba que tenía una familia grande, lo cual hace que yo viva en la ciudad de Cumaná, con mi mamá, mi papá de crianza y mis 2 hermanos, y mi papá con la otra parte de mi familia se encuentran en Carúpano.
Soy una persona muy cariñosa, muy sentimental, me encanta pasar tiempo con mi familia, y hoy amanecí extrañando la otra parte de mi corazón. Recordando cuando tenía 13 años que me encantaba y me ponía muy ansiosa de que llegaran las vacaciones, porque mi papá me decía que nos íbamos 1 semana para la isla de Margarita, por si muchos no lo saben, Margarita cómo se le conoce comúnmente al estado Nueva Esparta, es un lugar turístico, con muchas playas, hoteles bellísimos, centros comerciales, y muchas cosas donde puedes vacacionar, y pasan unos días bien divertidos, siempre nos quedamos en los hoteles y pasabamos todo el día en la piscina disfrutando unas ricas vacaciones.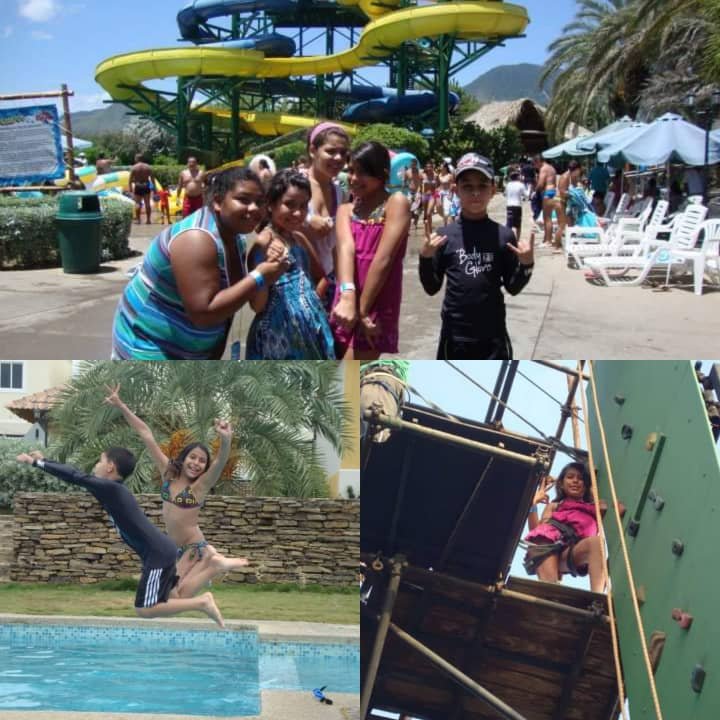 Pues ya no hemos ido en mucho tiempo porque ya las cosas no son las mismas, la parte económica cambió pero recordar es vivir. Obviamente también en vacaciones me pasaba 2 meses por Carúpano para estar con ellos y por todo lo que está pasando con la pandemia, los problemas con la gasolina, las clases online etc no he podido ir a pesar que no está tan distante.
Otra de las cosas del no poder ir era el tema de la vacuna, en principio yo no me quería vacunar, no estaba en mi planes, tenía mis dudas , y ellos son unas personas muy cuidadosas, tanto por ellos pero también por una tía que ya es mayor, casualmente hace unos días cumplió 95 años🙏, pero ya estoy vacunada y en cualquier momento me iré a verlos.
Gracias a la tecnología que tenemos hoy en día, me comunico con ellos todos los días. En cada cumpleaños tenemos una tradición que es hacernos video llamadas cuando cantamos cumpleaños y eso es muy bonito, de verdad que ya espero ir pronto, abrazarlos, besarlos y pasar tiempo con ellos.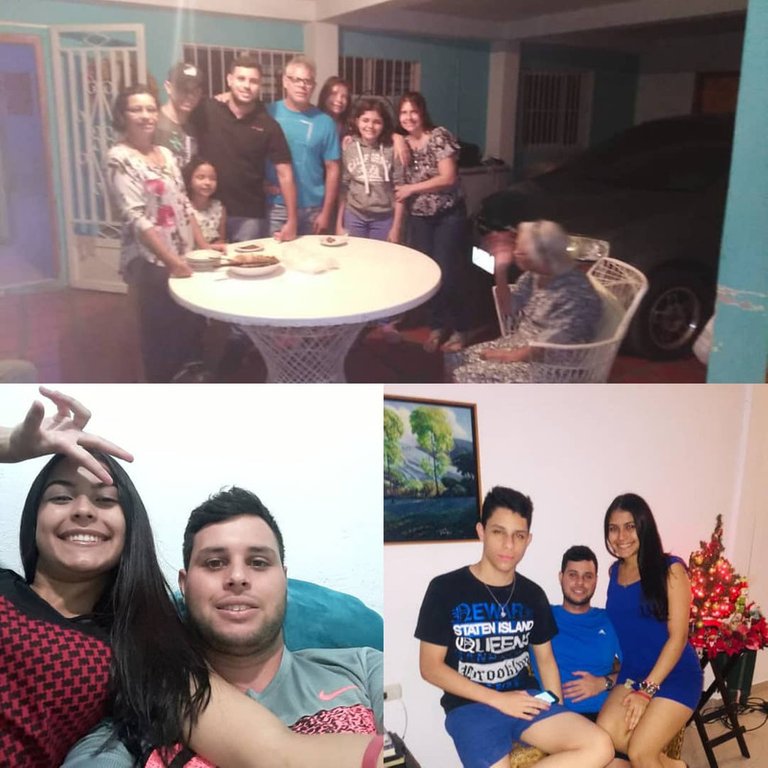 "ENGLISH"
Hello beautiful community of catharsis, today I woke up a little melancholic and without a doubt I wanted to write to express my emotions, which I do very little in my life because I am a little closed with what I feel but having arrived here lately helps me a lot.
In my first post of presentation, I told you that I had a big family, which makes me live in the city of Cumaná, with my mom, my foster dad and my 2 brothers, and my dad and the other part of my family are in Carúpano.
I am a very loving person, very sentimental, I love spending time with my family, and today I woke up missing the other part of my heart. Remembering when I was 13 years old I loved and I was very anxious for the vacations, because my dad would tell me that we were going to Margarita Island for a week, in case many do not know, Margarita as it is commonly known to the state of Nueva Esparta, is a tourist place, with many beaches, beautiful hotels, shopping centers, and many things where you can vacation, and spend some fun days, we always stayed in the hotels and spent all day in the pool enjoying a nice vacation.
Well, we haven't been there for a long time because things are not the same anymore, the economy has changed but remembering is living. Obviously also on vacations I used to go to Carúpano for 2 months to be with them and because of everything that is happening with the pandemic, the problems with gasoline, the online classes etc. I have not been able to go even though it is not so far away.
Another thing about not being able to go was the issue of the vaccine, in principle I did not want to get vaccinated, it was not in my plans, I had my doubts, and they are very careful people, both for them but also for an aunt who is already old, coincidentally a few days ago she turned 95 years old🙏, but I am already vaccinated and at any time I will go to see them.
Thanks to the technology we have nowadays, I communicate with them every day. In every birthday we have a tradition which is to make video calls to each other when we sing birthdays and that is very nice, I really hope to go soon, hug them, kiss them and spend time with them.

¡Espero que les haya Gustado!
.
Les doy las gracias por visitar mi blog, sus comentarios son muy valiosos para mi.
I thank you for visiting my blog, your comments are very valuable to me.
Me despido, hasta una próxima oportunidad.
I bid you farewell, until a future opportunity.
El traductor utilizado en mi publicación es :Translated with www.DeepL.com/Translator (free version)
The translator used in my publication is :Translated with www.DeepL.com/Translator (free version)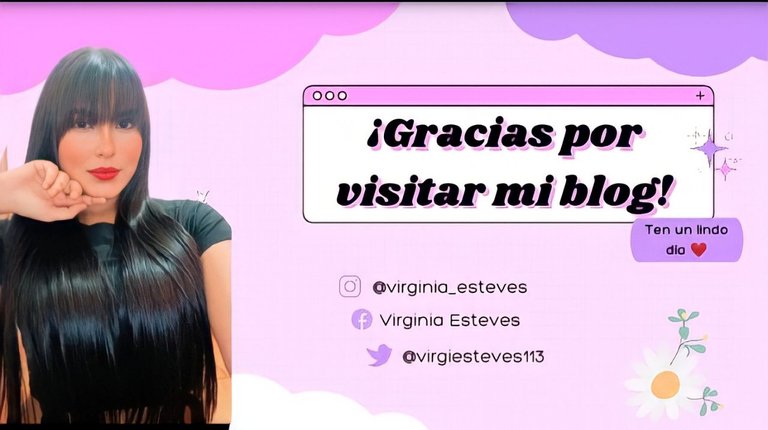 Todo lo escrito es de mi autoría @virgi2001
Everything written is of my authorship @virgi2001
---
---