kedar trek : rudranath ,kalpeshwar ,madhmaheshwar

Hello namaste to all hive users who reach my post today.how are you all i hope you all are doing great in your life and enjoying your life with your loved ones.
First of all let me tell you that duwi Kedar means two Shiva temples which are the highest Shiva temples.By the way, there are Panch Kedar means five highest Shiva temples but today I will show you duwi highest Shiva temples.
Which is located in Uttarakhand of India. These high mountains are very beautiful.You can enjoy many Himalaya Ranges from here.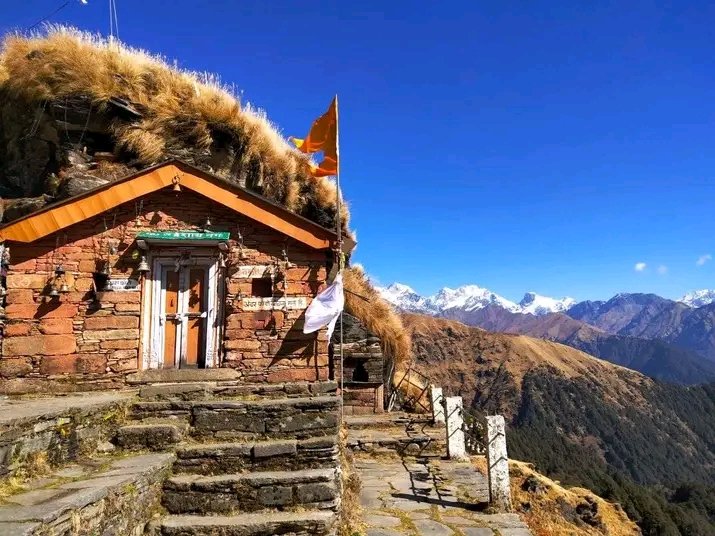 You can see the Himalayas very clearly from the temple.And no one lives here except Lord Shiva.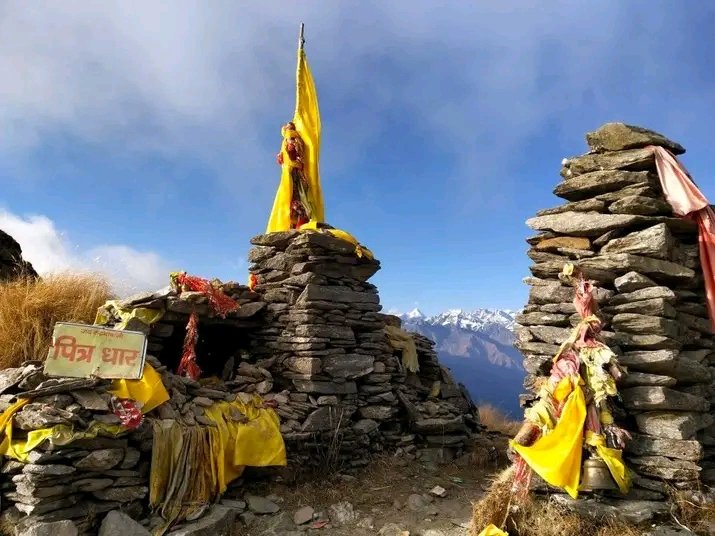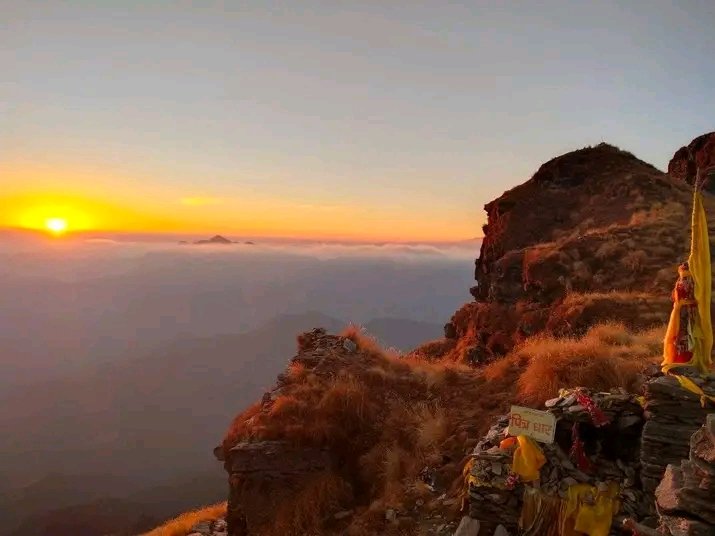 What a wonderful View of Sunset from the highest Shiva temple.Unforgettable moment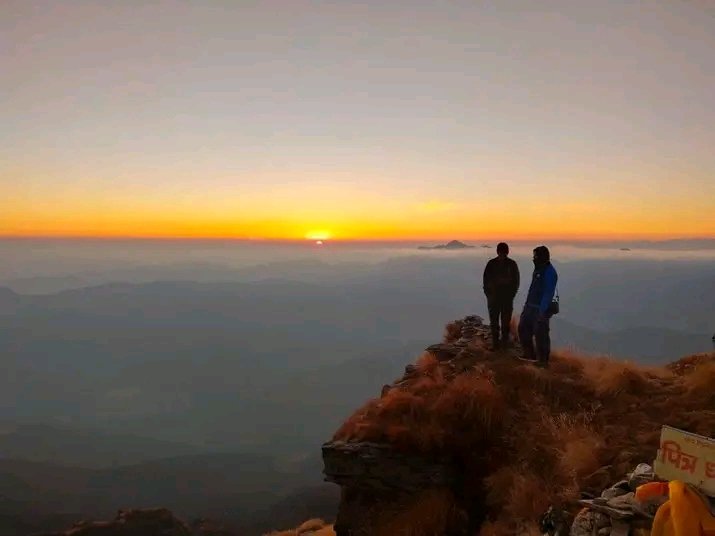 This is the Rudranath Temple. The Rudranath Temple is situated in a cave between the mountains and forests of Chamoli district of Garhwal region of Uttarakhand.This temple is the fourth Kedar from the five Kedars of Lord Shiva, whose ascent is the longest.The height of Rudranath temple from sea level is 3600 meters (11811 feet).
This treck is of 20 km which has a steep climb.It takes three to four days.
You have to take camping and food items with you.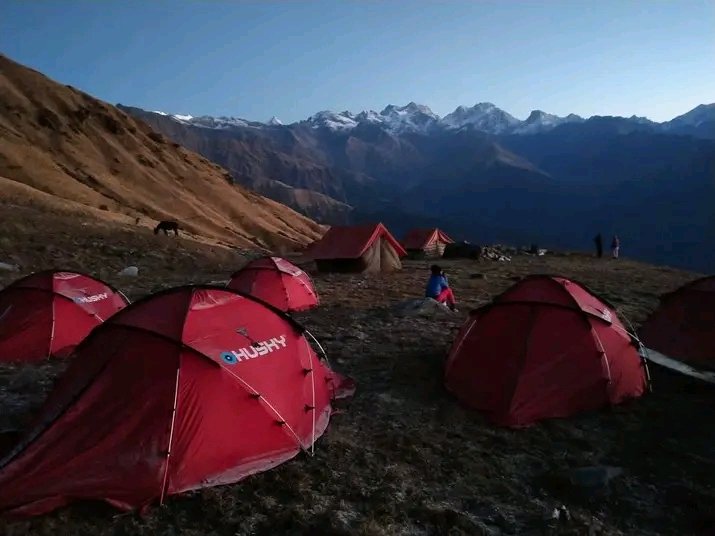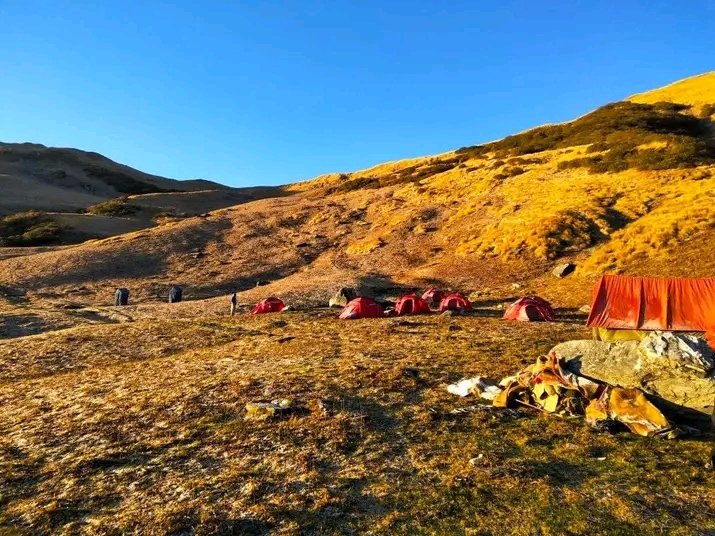 Camps should be of minus degree as the temperature drops completely at night.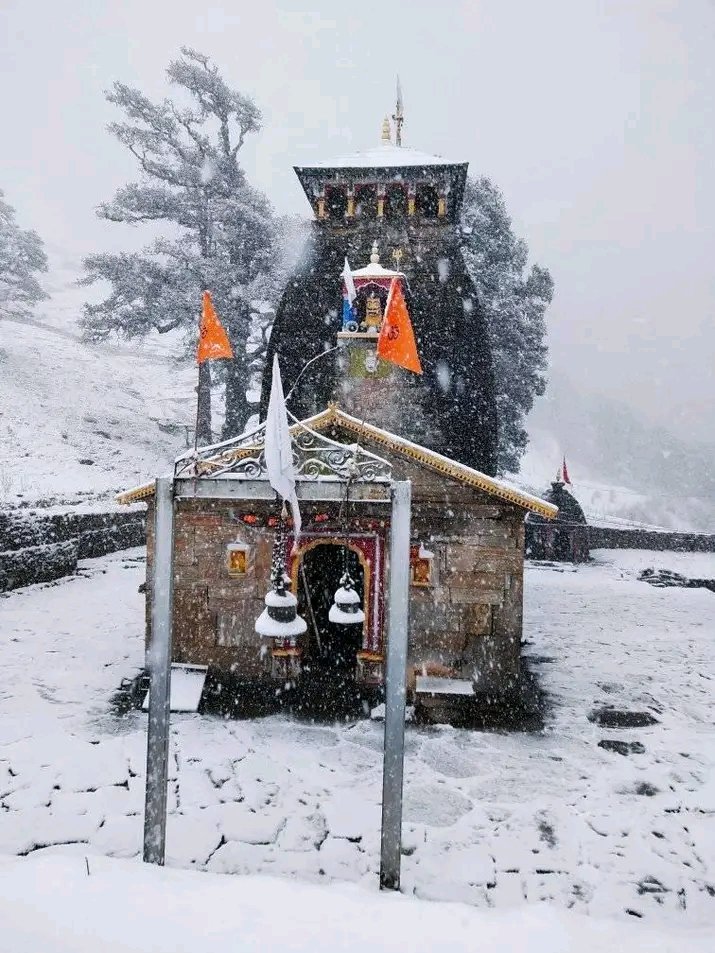 (This is Madhmaheshwar temple. Madhmaheshwar temple comes second in Lord Shiva temples In Panch Kedar.)
It is situated at a distance of 18 kilometers from Ukhimath in Rudraprayag district of Uttarakhand.Which is known by the name Madhmaheshwar.
Situated at an altitude of 3497 meters above sea level.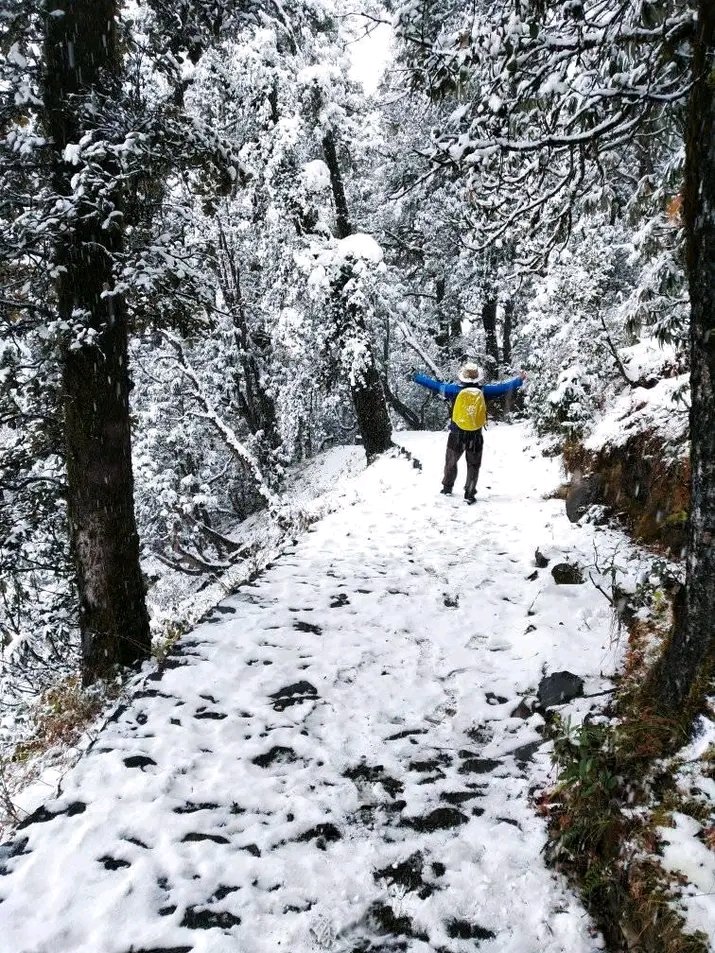 this temple is dedicated to Kailash Pati Lord Shiva.Beautiful waterfalls located on the Madmaheshwar trek valleys decorated with flowers and green hills and gathering of clouds and clear blue sky fascinate the visitors coming here.By the way, you will get snow only in the temple area, but half the treck is without snow.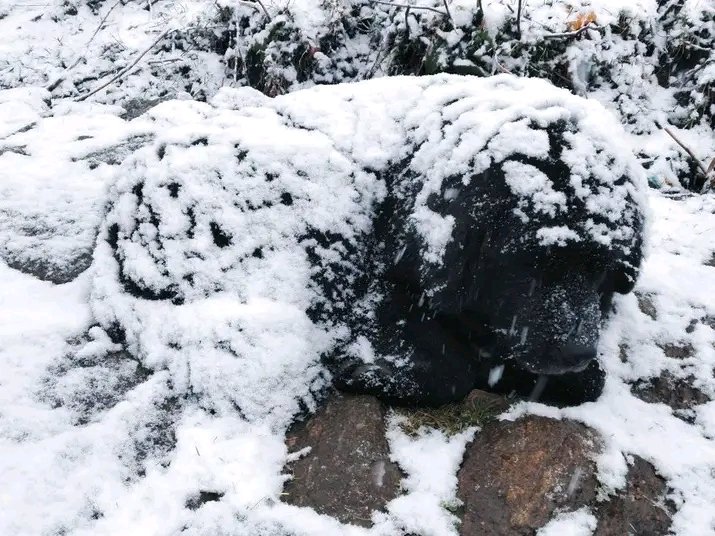 This dog that you are seeing is called Bhotia dog in the local language. They can live only in snowy places.If they are brought to the lower hot area, then they are not able to survive.He is also considered to be God.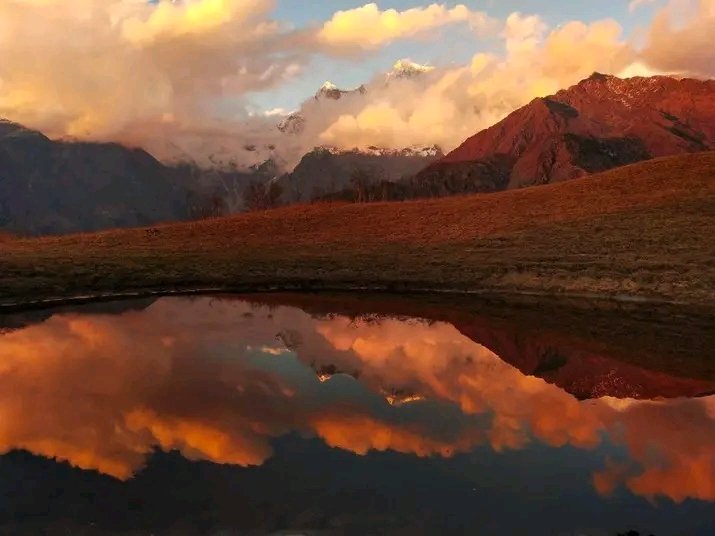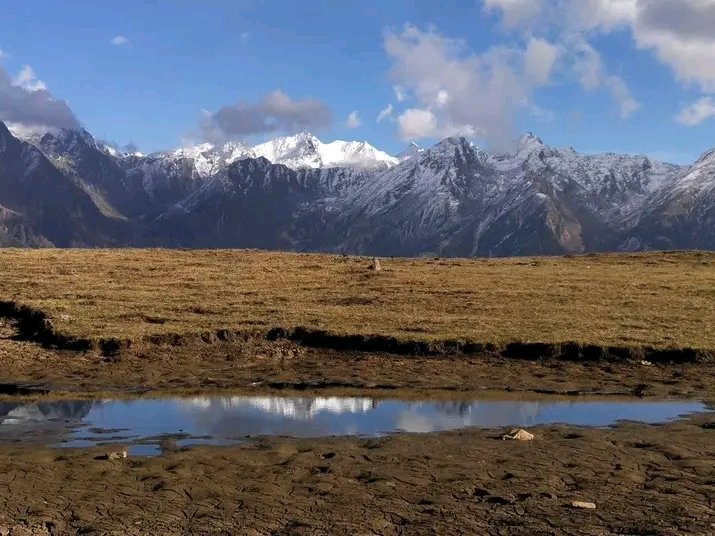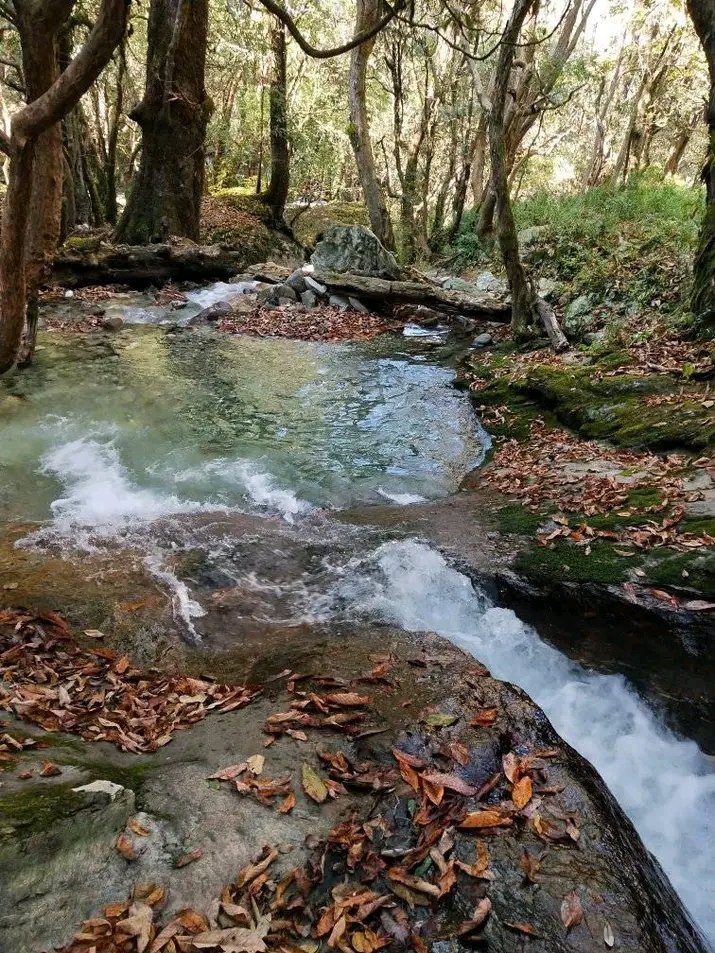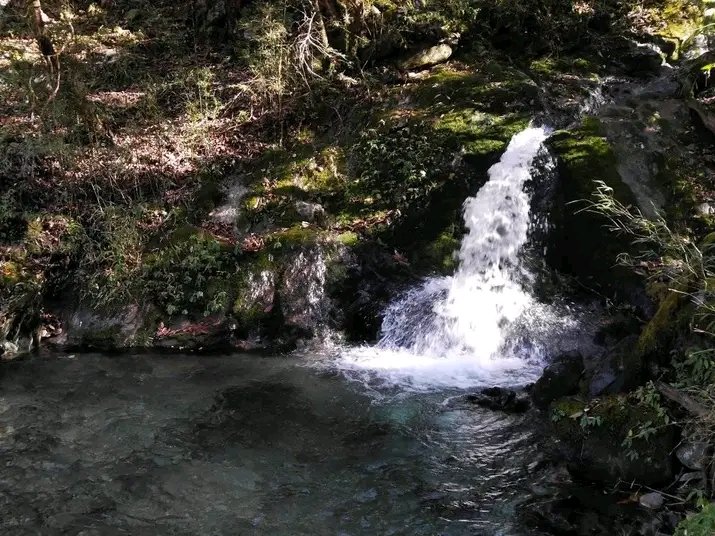 While going here, many beautiful ponds and waterfalls would be found on the way, which would fascinate everyone.The fun of the path is something else, just fresh air and water.Many devotees come here along with trekking.Seeing such places, one feels like coming to heaven.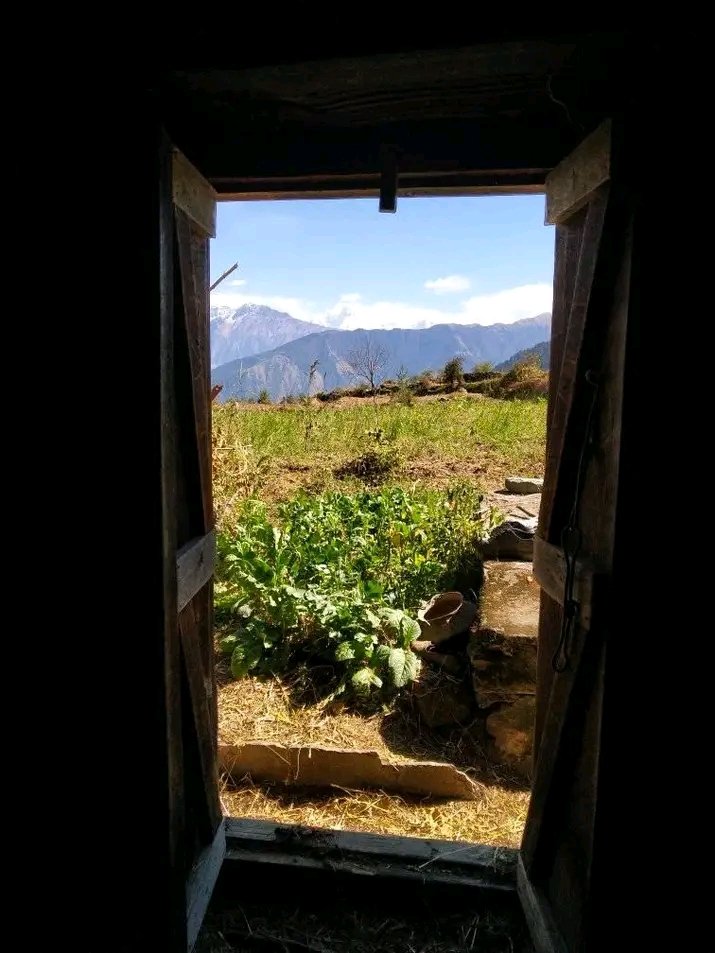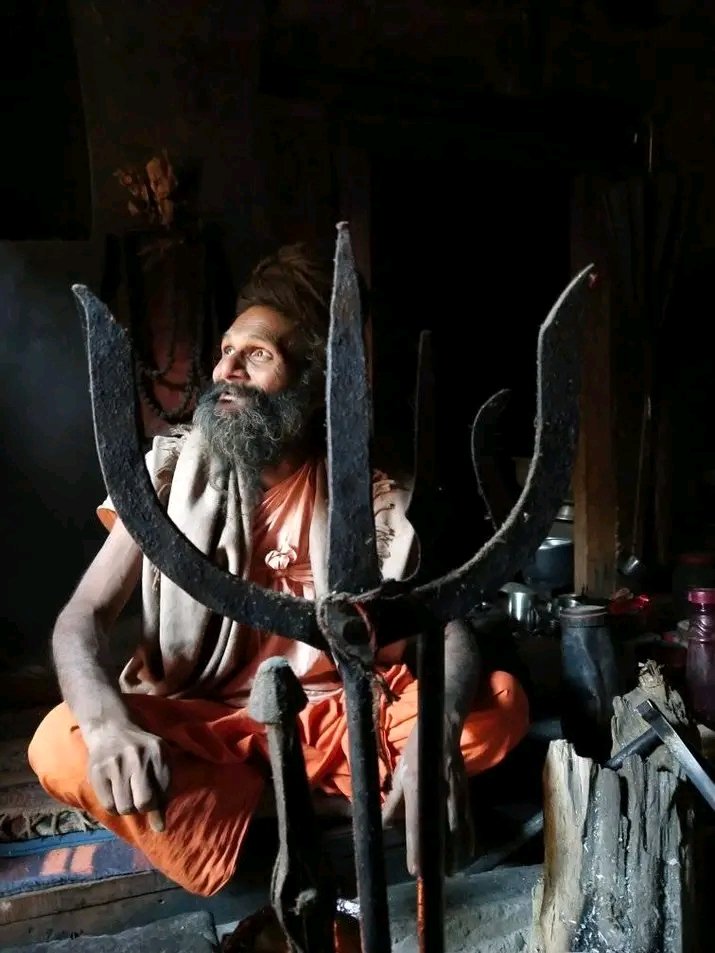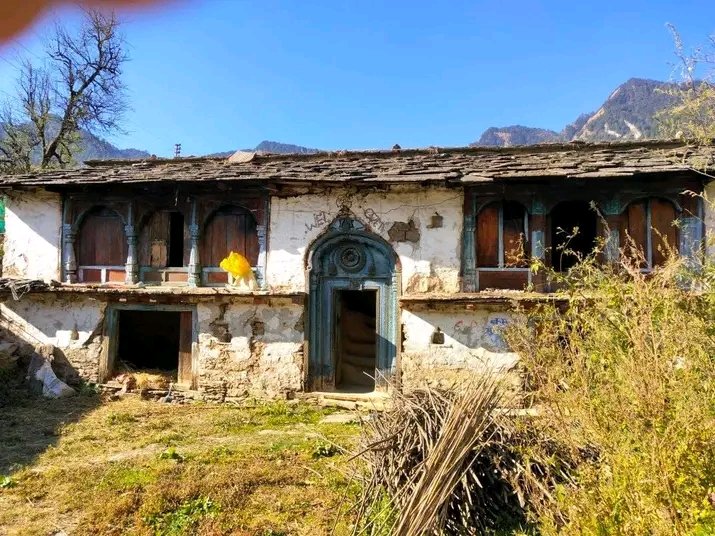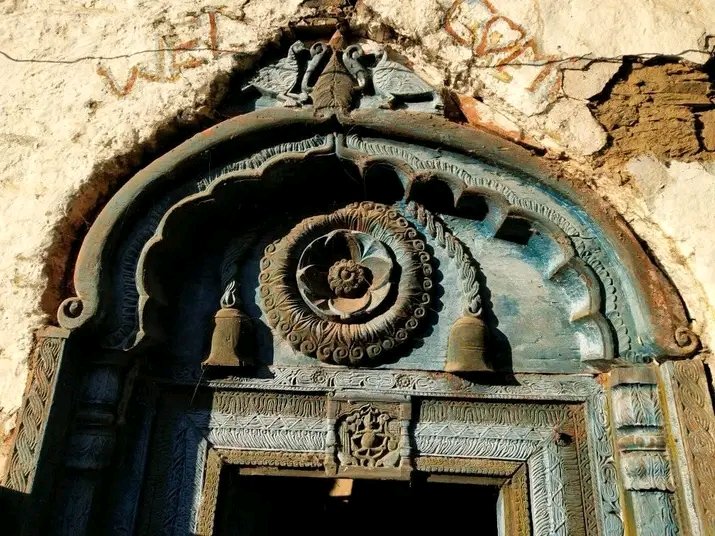 This is a dilapidated house on the way during trekking, in which a saint Mahatma lives, who lives here and does penance.normal peoples thinks to come here, does planning and comes here after crossing difficult paths , but this Babaji stays here, that too alone.Seeing their penance, it seems that even in today's world, there are such secret saints who live in the Himalayas.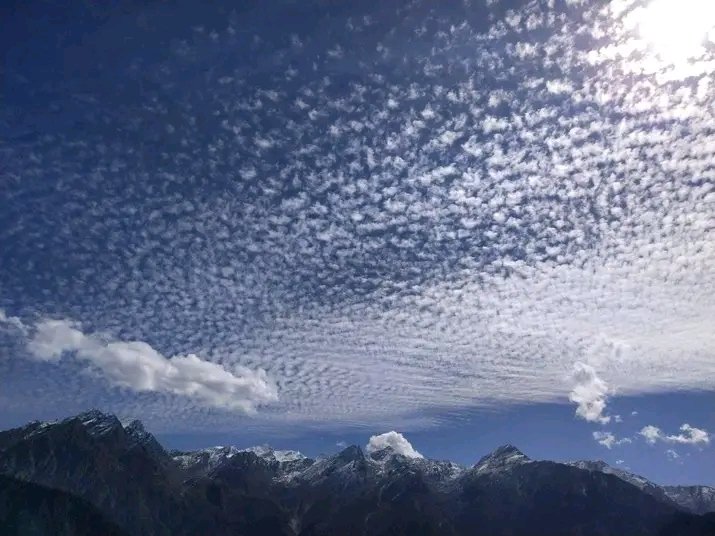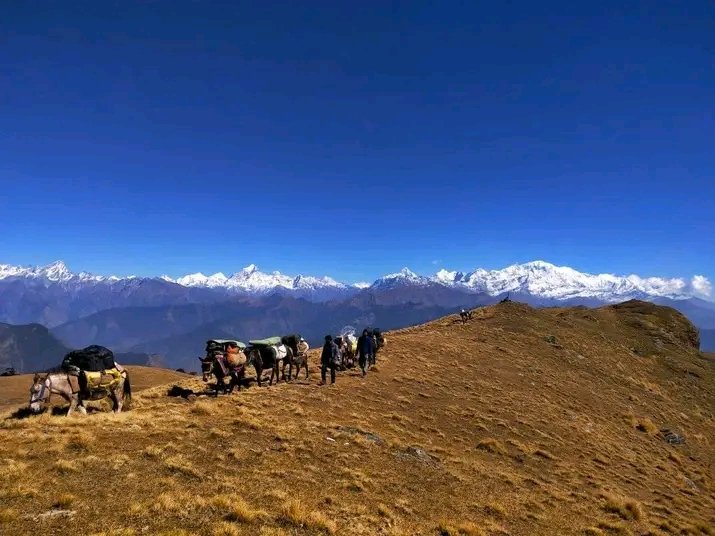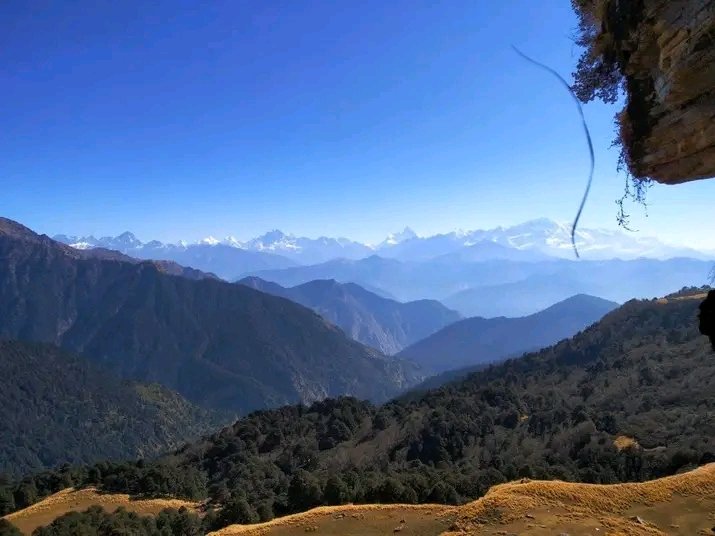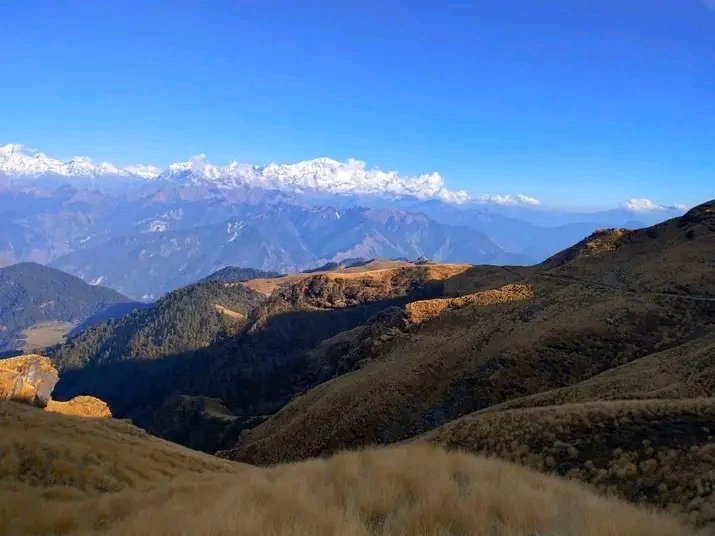 While going here, you will find many such places on the way from which you will not wish to leave.Because there are many beautiful views from here.And the peaks of the Himalayas are visible as if you are actually seeing Lord Shiva.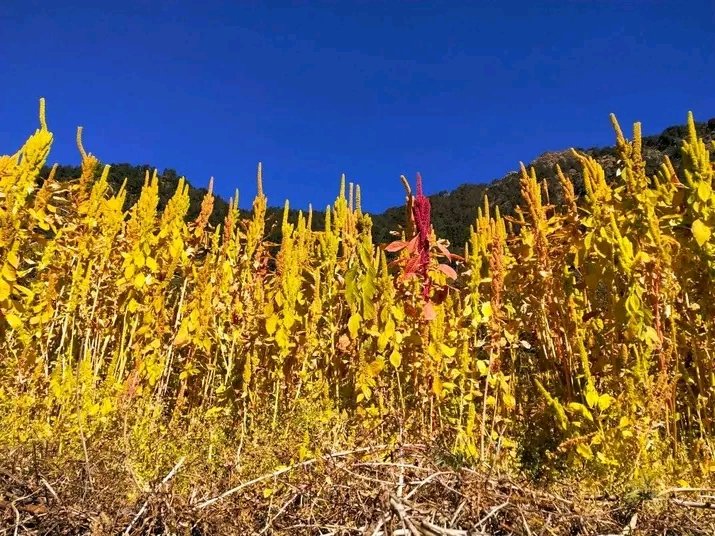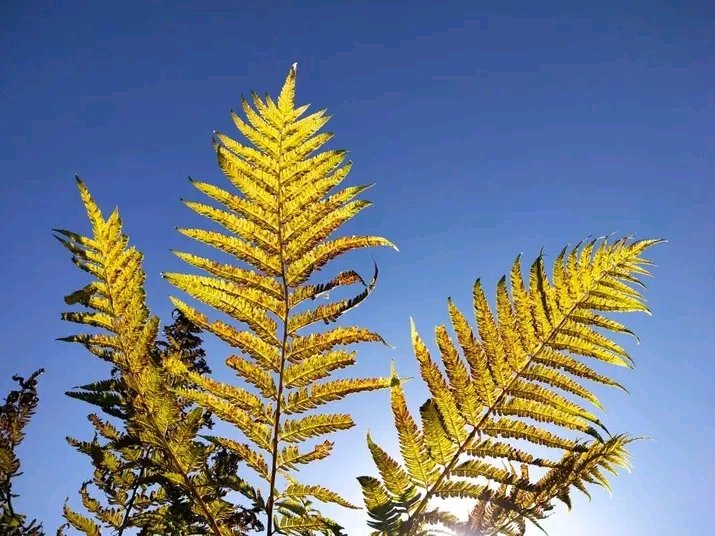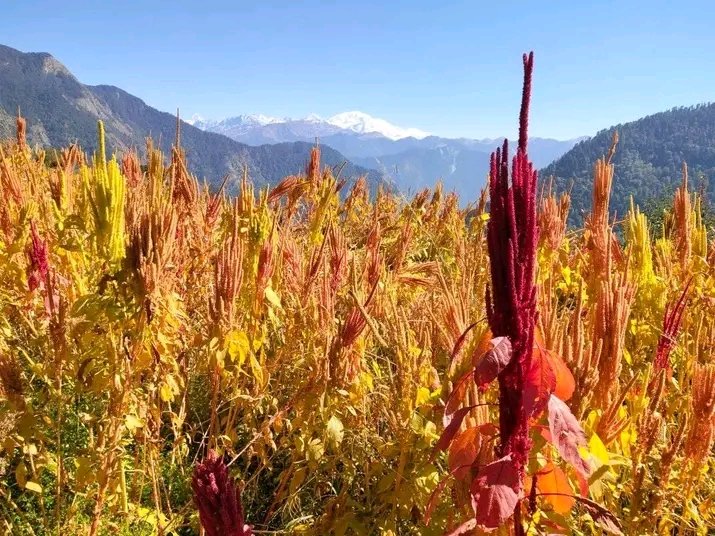 Different types of plants are found here.Many rare herbs are also found here, but for that it is necessary to have the right knowledge. Otherwise, you will eat something that can make you sick.Most of the sages and saints stay alive here only by eating herbs and remain engrossed in their meditation.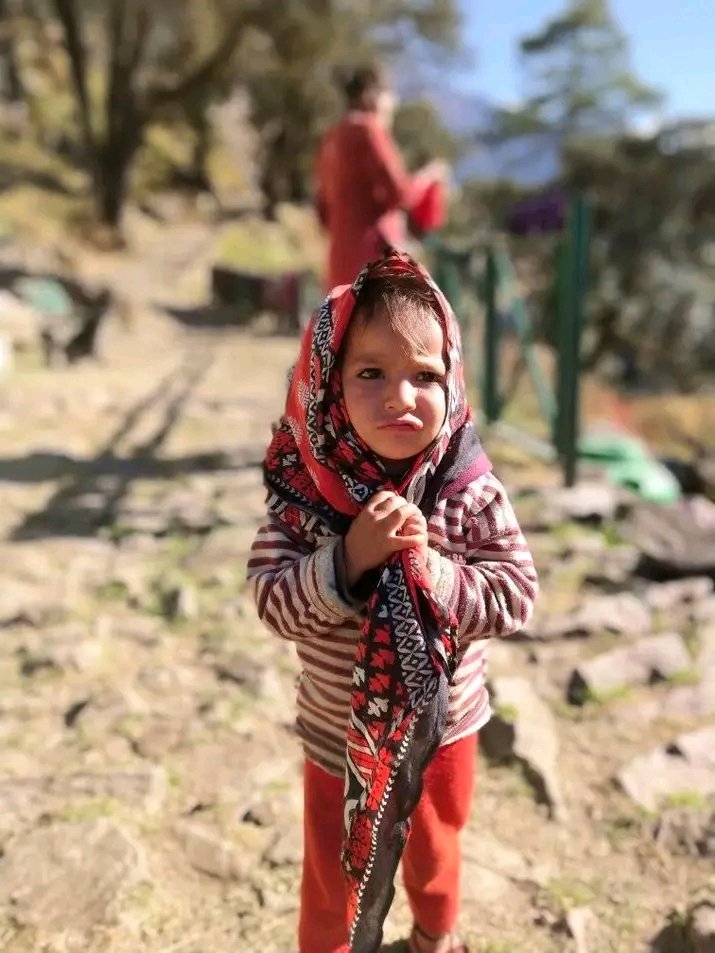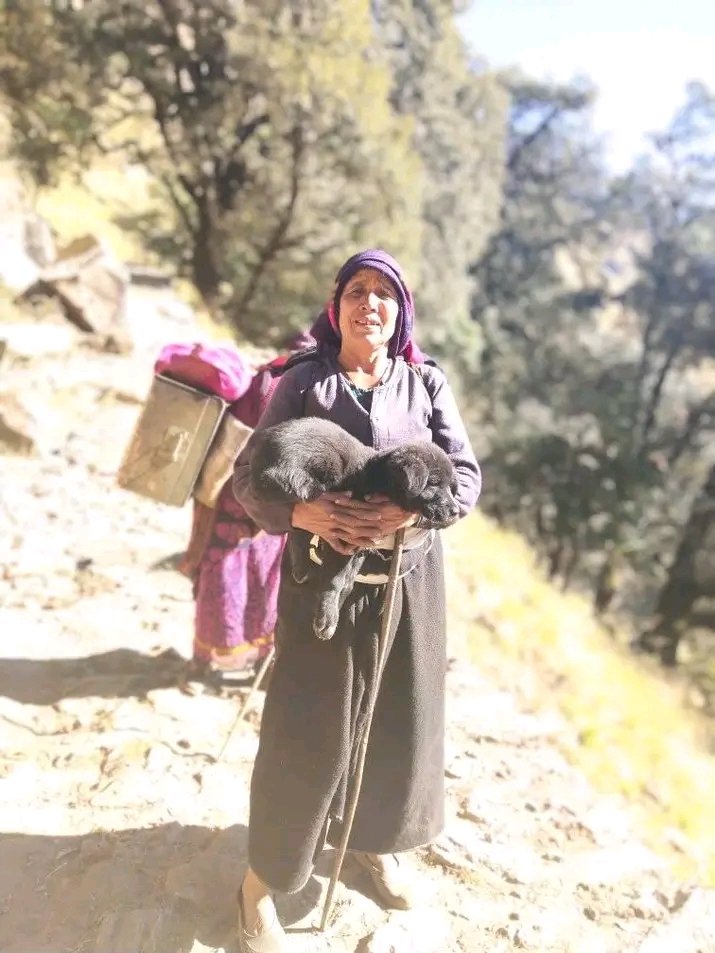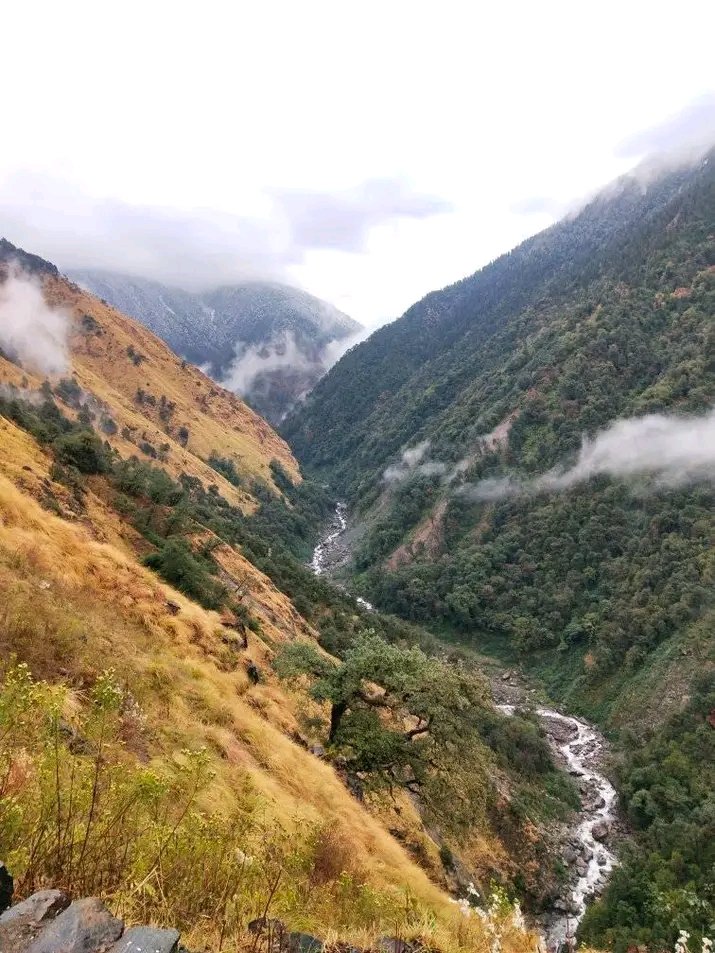 During trekking, there are some villages on the starting way in which there is a small population live.People are very loving and simple.Children are also very innocent.Those people also help everyone.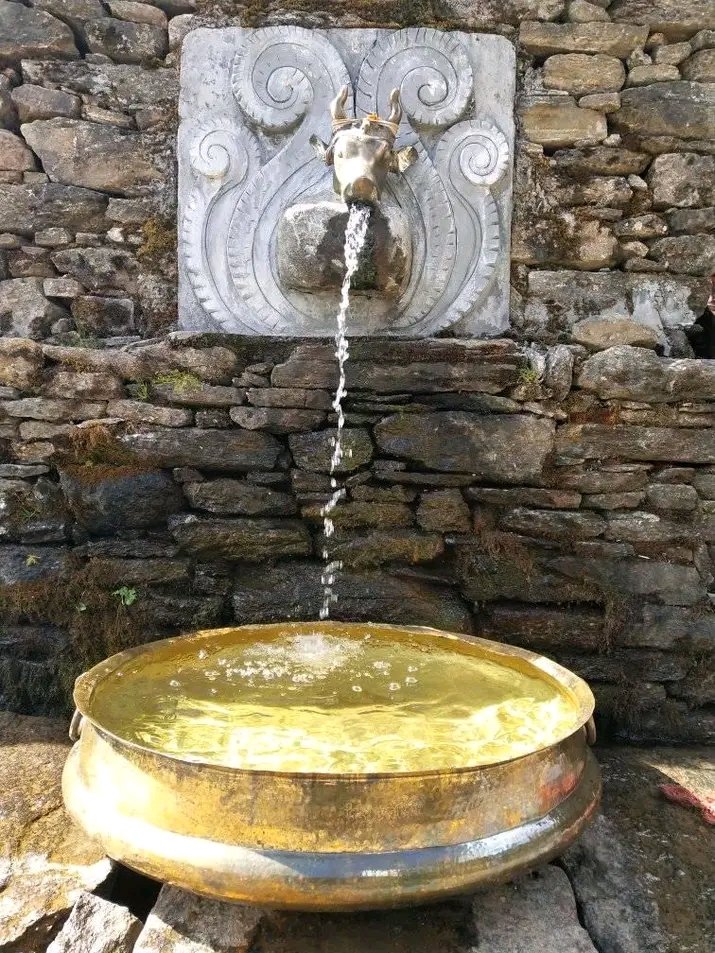 What you are seeing, this water is coming from a source, from the mountains.And the mouth of a cow is made in it, from which water is coming. It was made like this in long ago.And the utensil that you are seeing below is made of copper. Keeping water in it has many benefits for the healthy.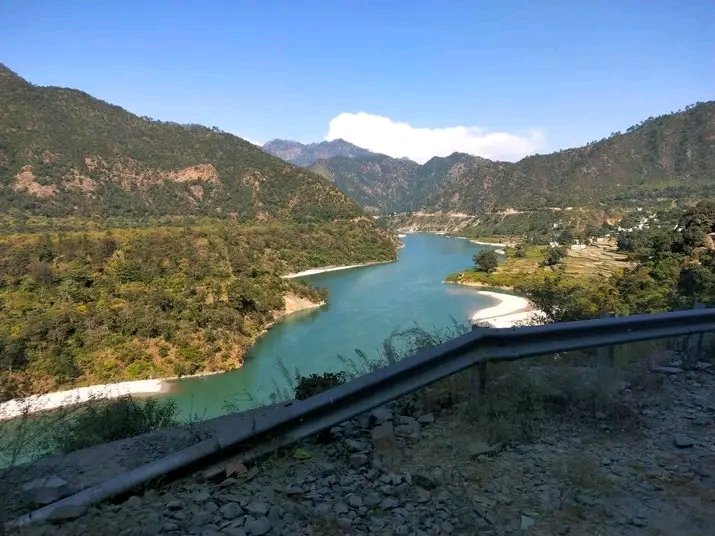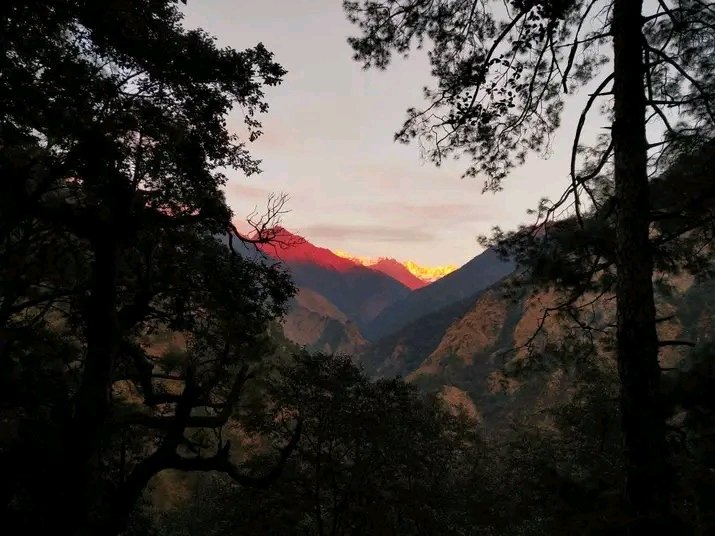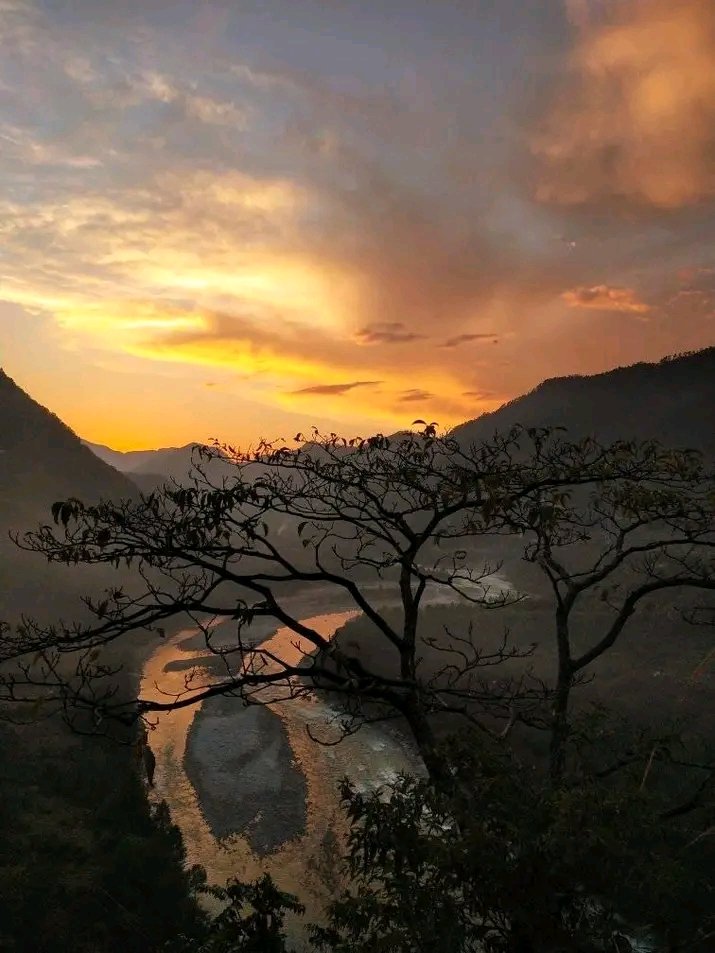 These are some photographs taken from the vehicle.These rivers will be with you throughout the journey.And while going by car, you can enjoy the sights throughout the journey.
By the way, someone once told me that there is more joy in the path than in the destination.And this thing is true.
So thanks for spending your time here who read my post today .meet you in a next post.i hope you all enjoyed it.
LET ME TELL WHAT YOU THINK ABOUT IT
[//]:# (!pinmapple 30.63559 lat 79.22149 long d3scr)
---
---