Mukteshwar: the top hills of kumaun uttrakhand
Hello namaste to all hive users who reach my post Today .how are you all i hope you all are doing great in your life and enjoying your life with your loved ones.
Mukteshwar is a hill station in the Kumaon region of Uttarakhand. It is considered to be the topmost hill in Kumaon.If seen, Uttarakhand is known for its beauty.and many trees ,plants , animals are found here .
Although Mukteshwar is a small place where there are very few houses.
If you want to come to Mukteshwar then first you have to come to India May Delhi .After coming to Delhi you will have to come to Haldwani Kathgodam. You can come to Kathgodam by train as well as by booking a private car.
Then you can go to Mukteshwar by catching a local taxi.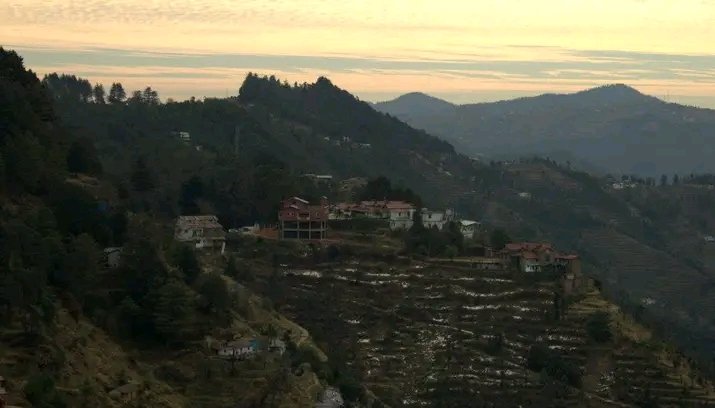 This is a small area of ​​Mukteshwar. Where tourists get homestays to stay.One gets very good stay in homestay and food like home is also available.Here we also get a chance to live with the people in which we get to know the local place more intimately.When we went here, the people of that place gave us a lot of love.If you get such love, you would feel like going here again and again.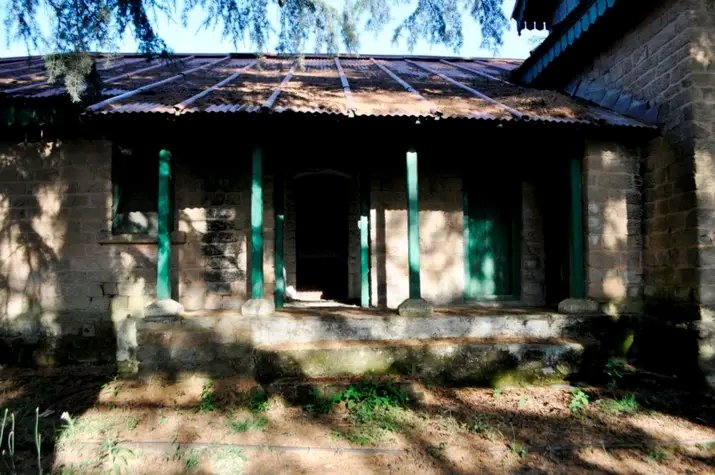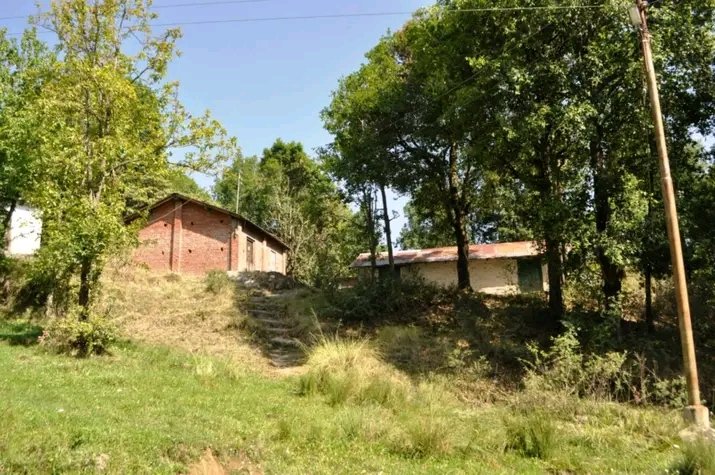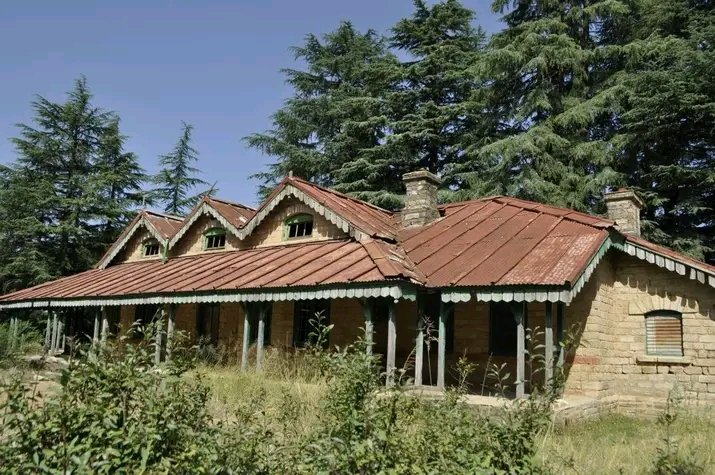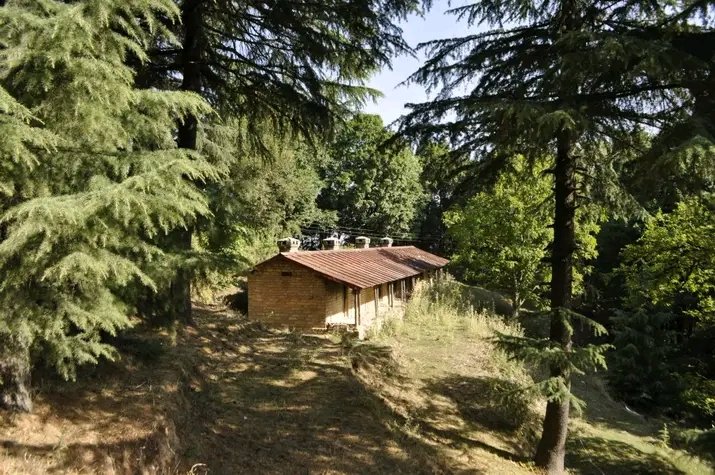 There we found an old fashioned house which looked very old by itself.Perhaps it must have been made by Britishers when they were ruling here.Although we did not roam much inside it, but I have taken the back of a room which had an old-fashioned fireplace.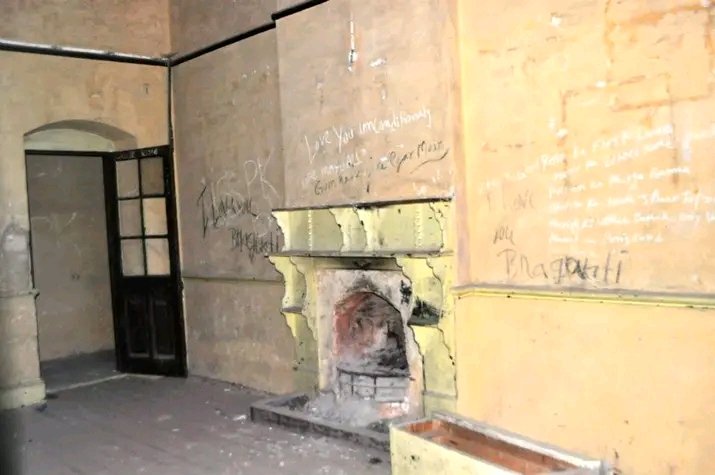 Don't know since when the chimney has been empty. And as if this wall is also saying some old things.Perhaps it has now become a den of drug addicts.A lot of shit was written on the walls here.Come on, we got to see only and only one old history here, which is rarely seen now.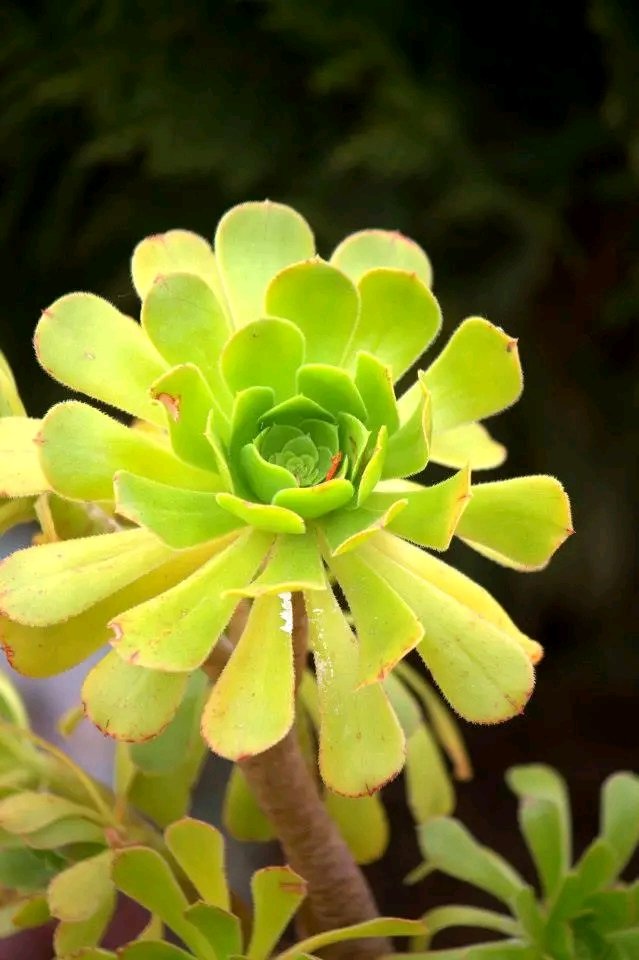 I saw this plant for the first time and I don't know which plant it is. I thought I should take a photograph of it.
If you know then tell me also which plant is this.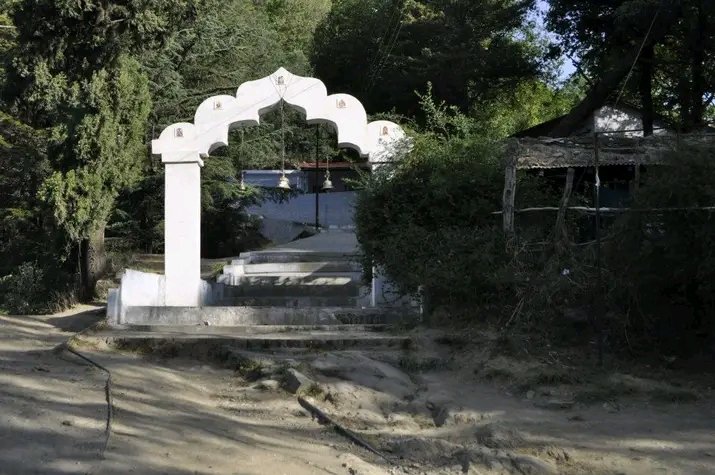 The lovely white colored gate you are seeing is the gate of the Shiva temple.This Shiva temple is a very old Shiva temple. There is a lot of power here.
If you do meditation then this place will be very good for you.Divine energy is felt here.
You must visit Mukteshwar once.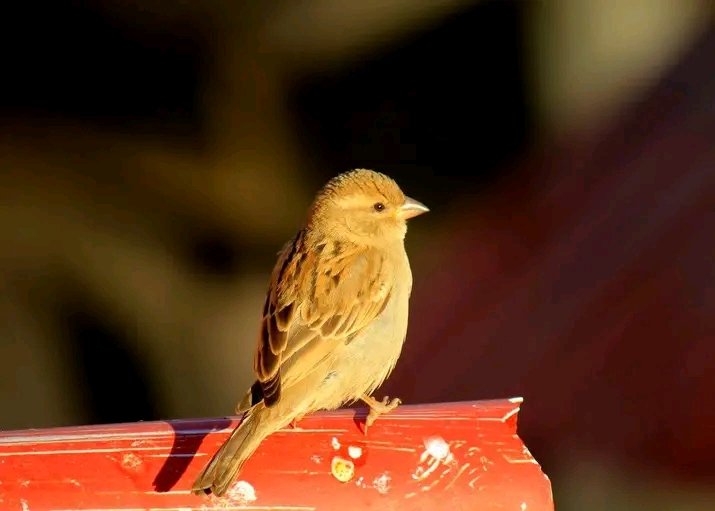 This bird is mostly seen in this area, which is very beautiful. It is very small in appearance but it is very cute.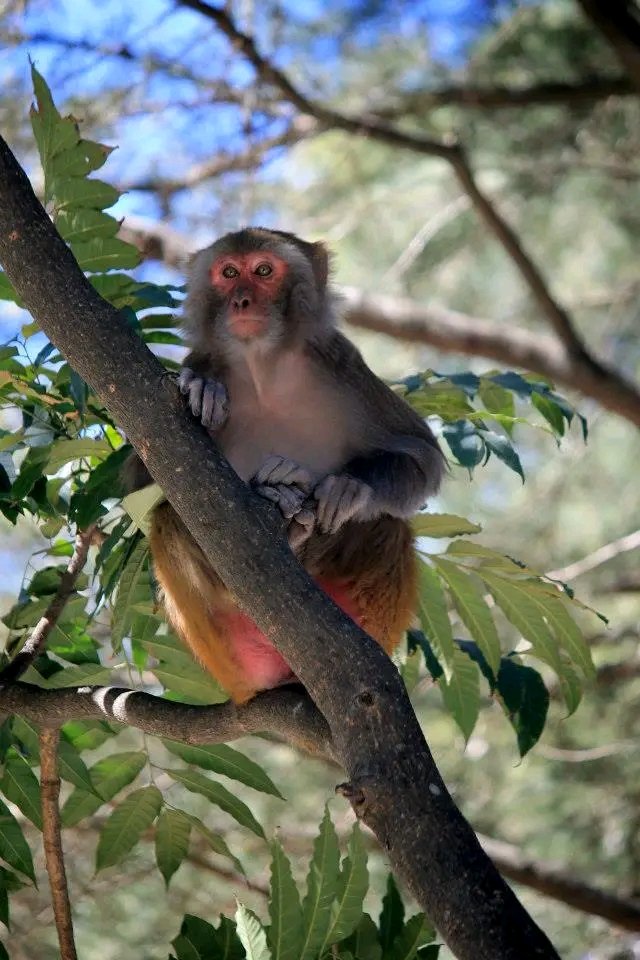 If you go to the mountains of Uttarakhand and you do not see monkeys, it is not possible.This monkey is probably sunbathing. Because it's a cold day and everyone needs sun.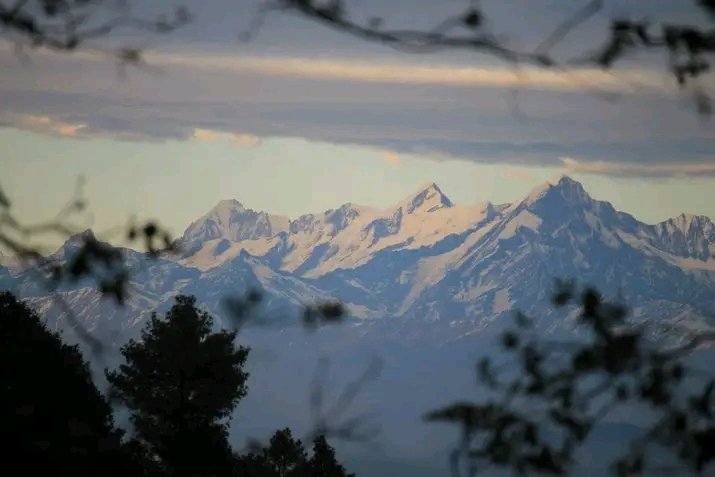 Such a view of the Himalayas from here .Which is a lovely sight.I zoomed in because it was evening time so it was not visible clearly.Almost all the mountain ranges of Uttarakhand are visible from Mukteshwar.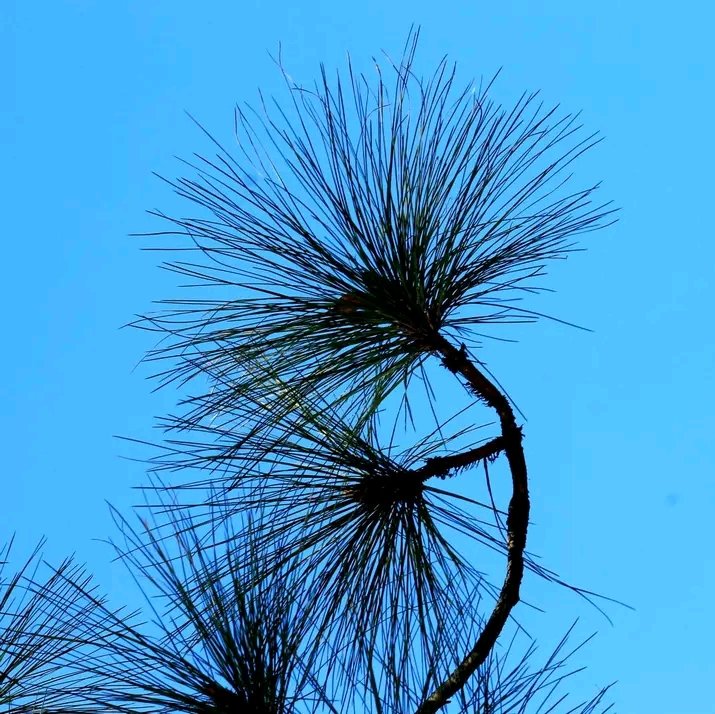 This is a local tree, which is called a pine tree.This monkey lives in this only.In hilly areas, you will see only pine trees.This stem was on top, so I took its photo.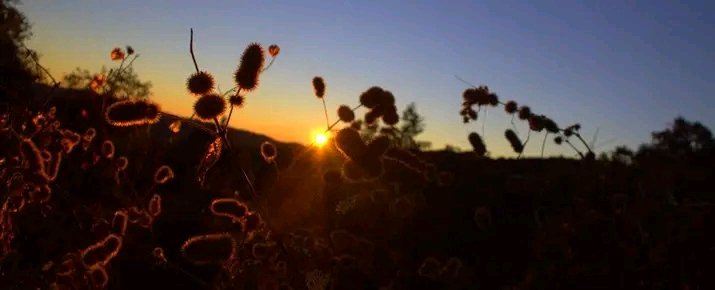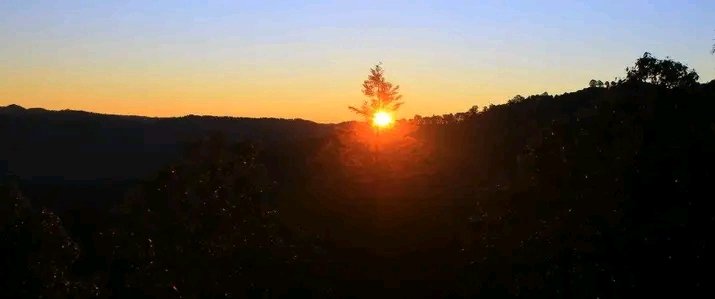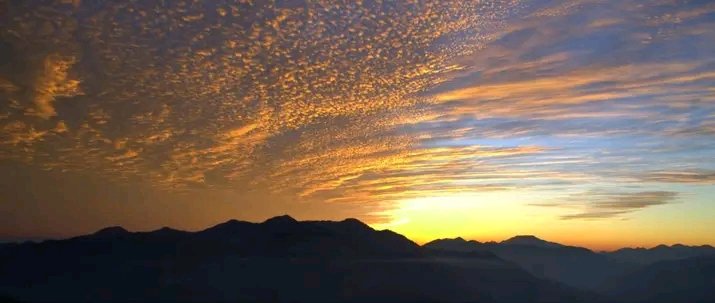 Finally, this is the time to see which people from far away come here.The sunset here is very lovely.Here you can sit comfortably in the cool air and enjoy the sunset.See how Sun is hiding behind the mountains.
Thanks for spending your valuable time here who read my post today .i hope you all enjoyed it.meet you in a next post.
(LET ME TELL WHAT YOU THINK
ABOUT IT.)
[//]:# (!pinmapple 29.45986 lat 79.65488 long d3scr)

---
---