Haidakhan babaji ashram :ranikhet chilliyanaula
Hello namaste to all hive users who read my post today.how are you all i hope you all are doing great in your life and enjoying life with your loved ones.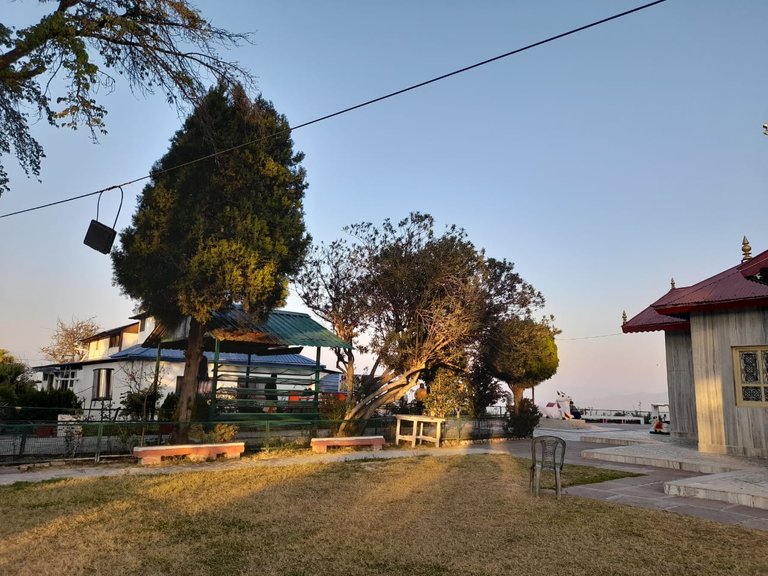 First let me tell you that I am from India and I live in Uttarakhand, which is called Devbhoomi(god land ) in India . Devbhoomi means the place where Gods and Goddesses reside.
There is only one place in Uttarakhand, Haidakhan Baba Ashram where Haidakhan Baba used to stay.Haidakhan Baba was a miraculous Baba who had incarnated.And gave his teachings to the people and told them to follow Truth Simplicity Love.His devotees are all over the world. And every year a large number of people come to the ashram.
So let me take you to see his ashram today. Seeing which maybe your mind will also be eager to come here.And I wish that you also get Baba Ji's blessings.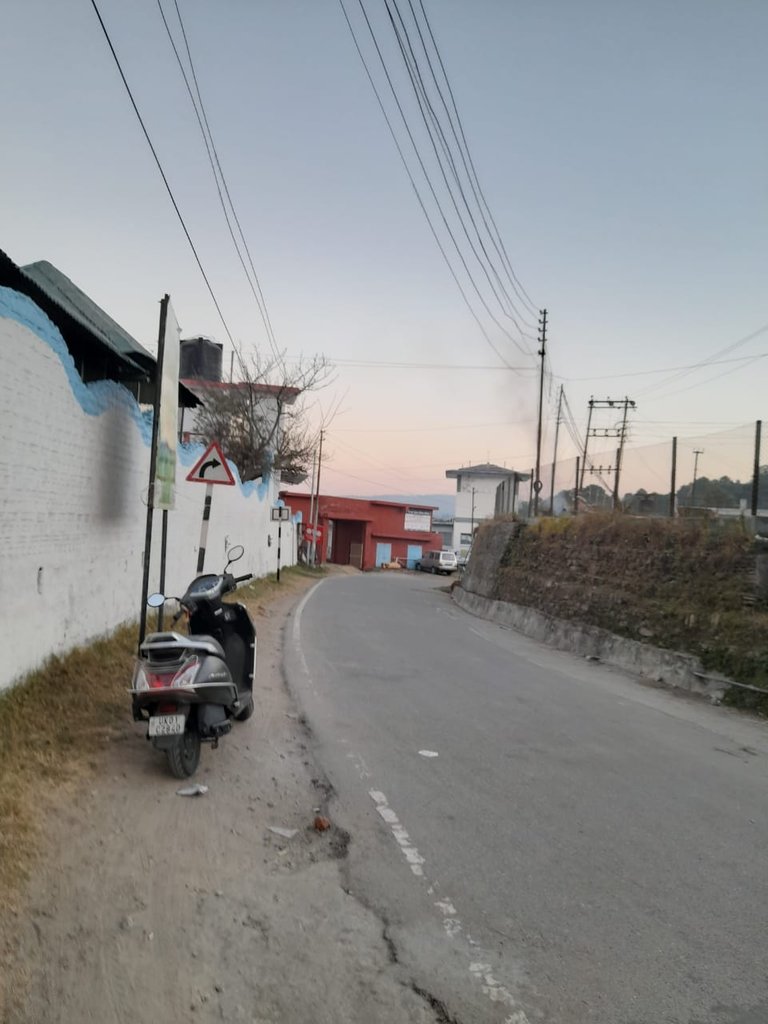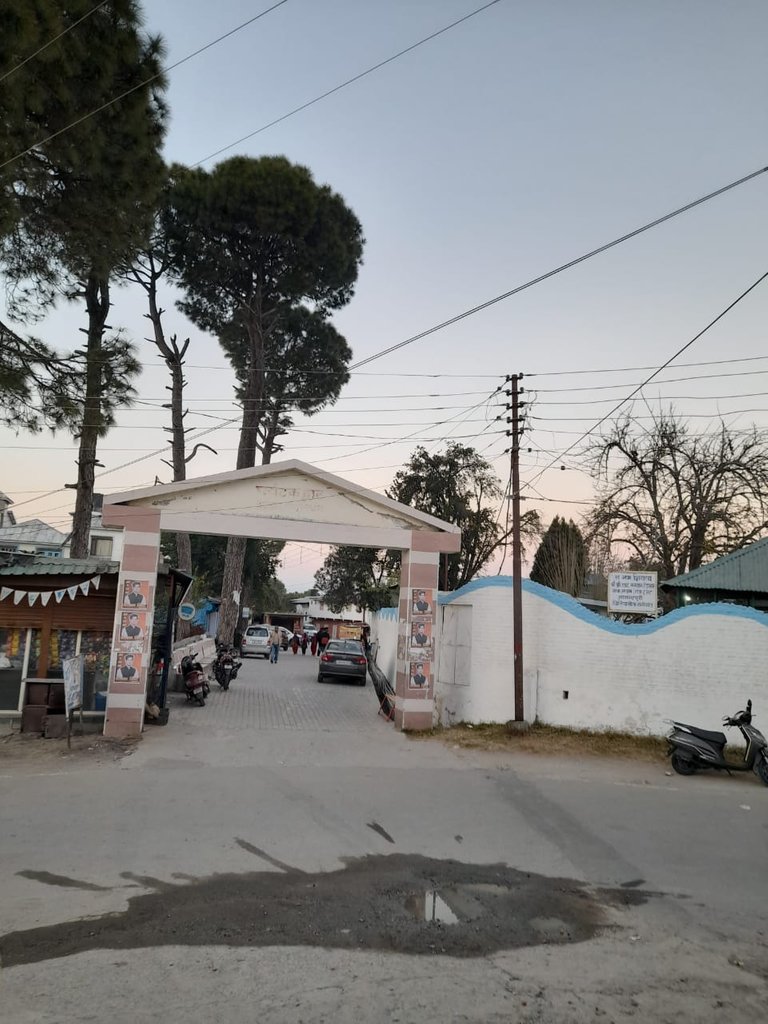 If you come here, you will first see this road which leads directly to Baba Ji's Ashram.
Being a hilly area, there may be some problem, but yes, you will like this journey very much.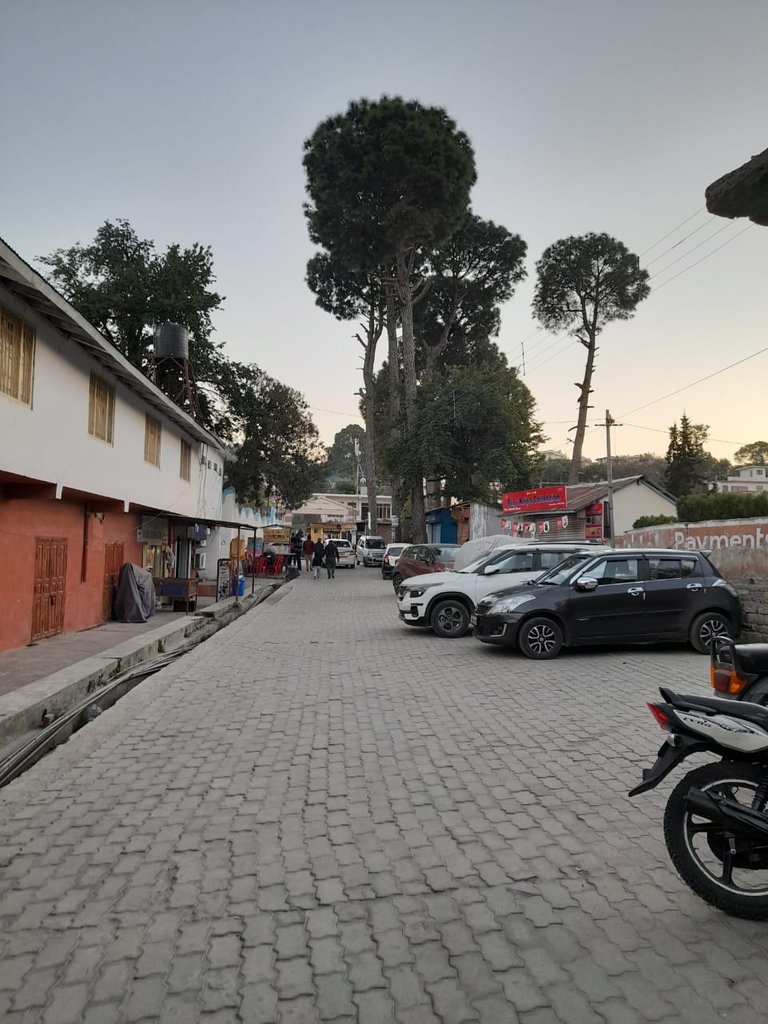 This photo is just in front of the gate. This is the way from where we came.There is a gate on the left side .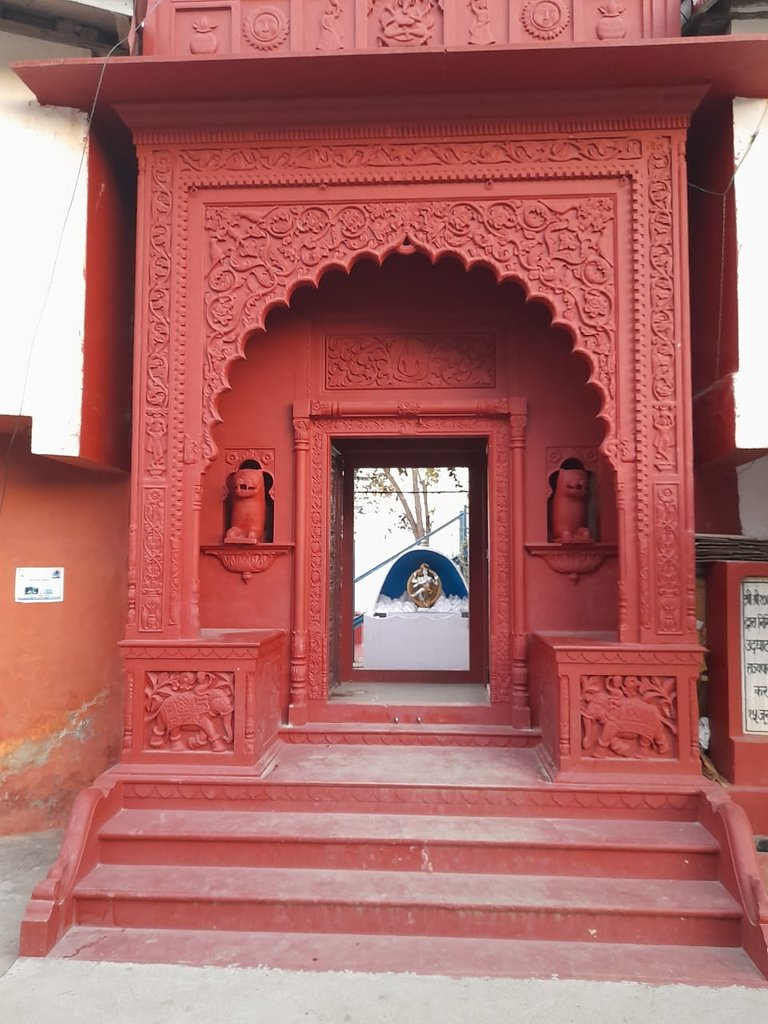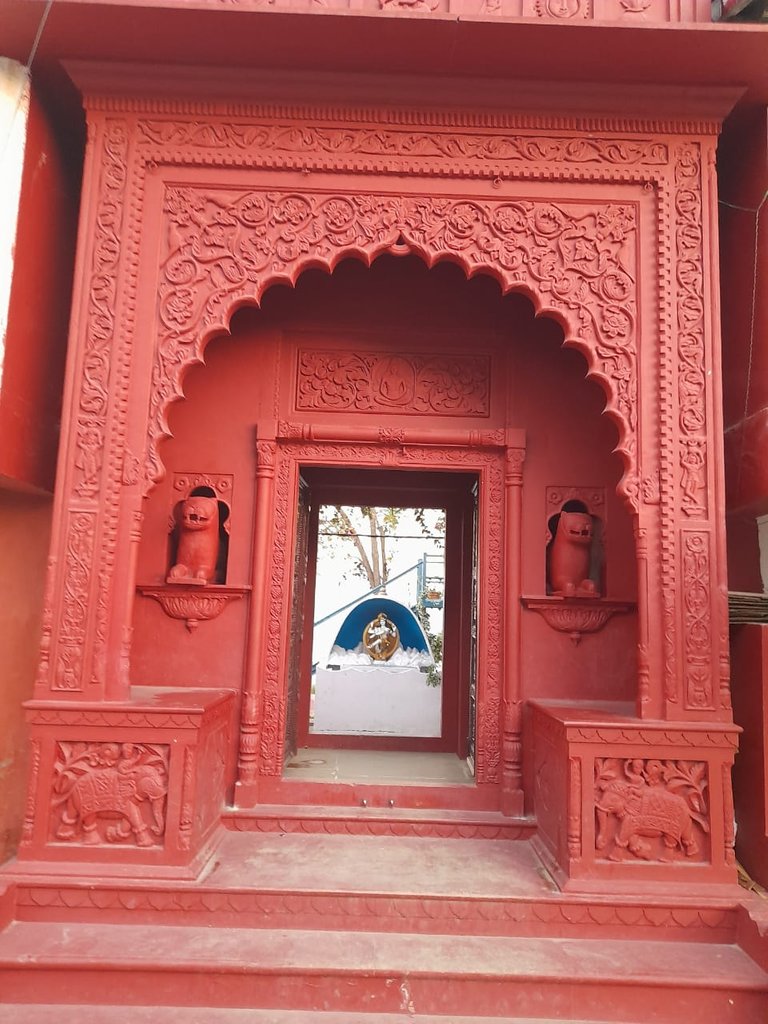 A beautiful door in which different types of old figures have been made. It takes us directly to Baba Ji's divine ashram.Two small tigers have been made at the gate. And two elephants too.
You must be seeing that the door from outside is big but the place from where you have to go inside is very small.This is because it teaches us to bow down. Because only a person who bows down can be loving and truthful.
First of all, we get the teachings of Baba Ji here.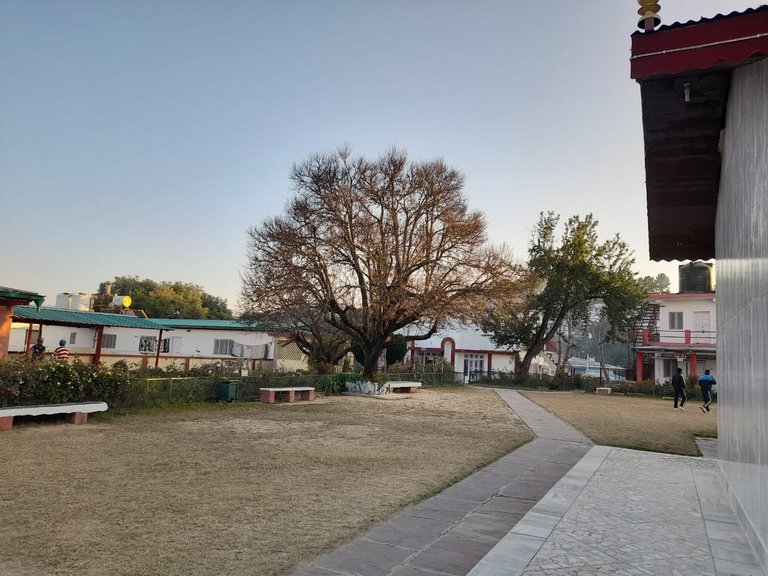 After going inside, we reach Baba Ji's main ashram through this path. Where there is a lot of peace.And cleanliness has also been taken good care of.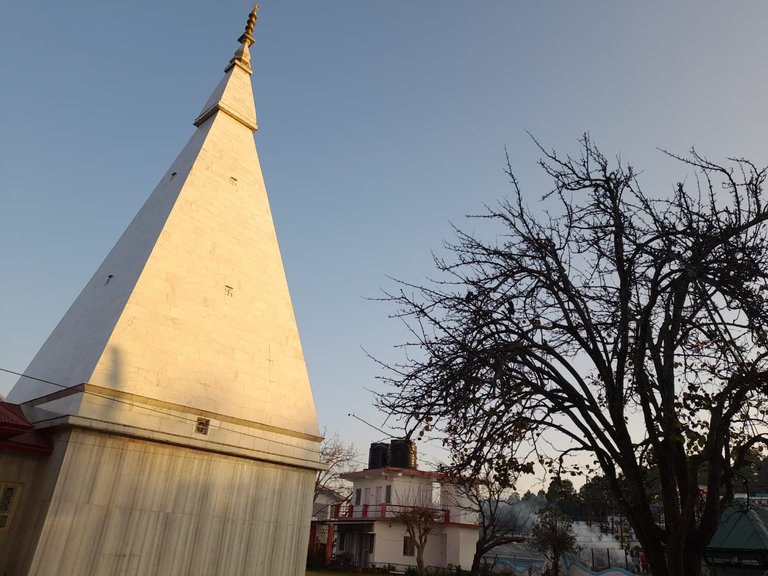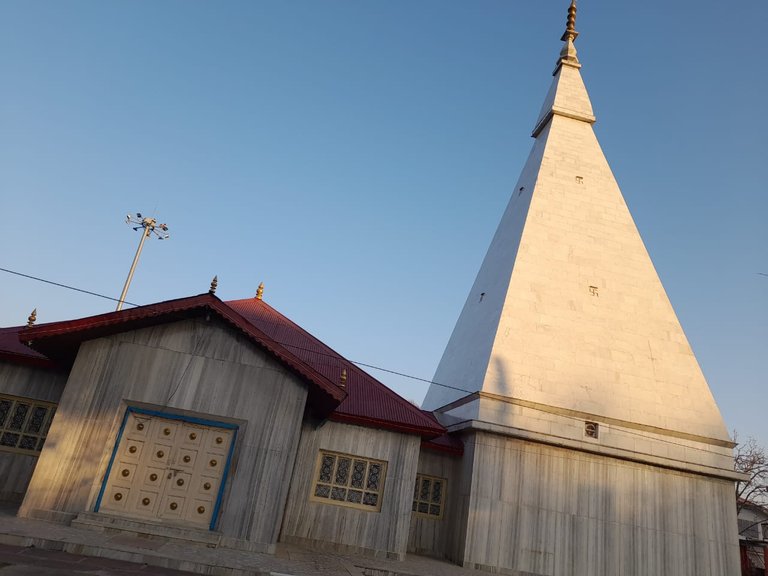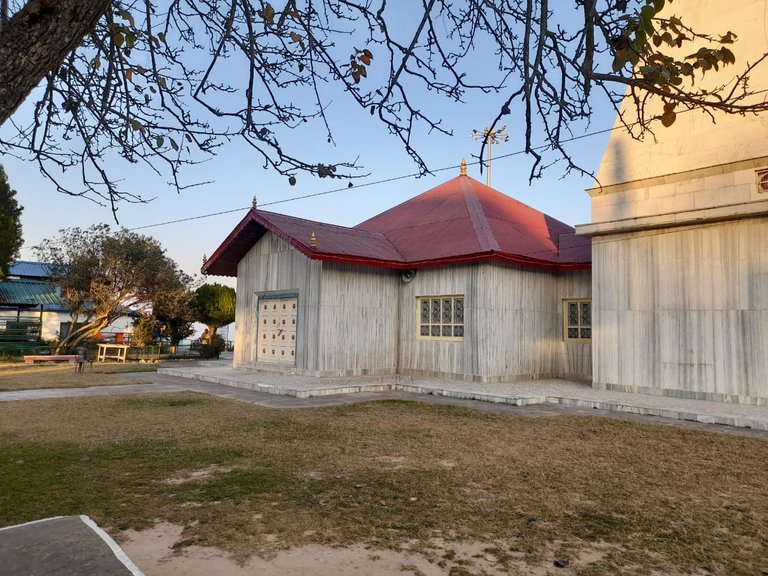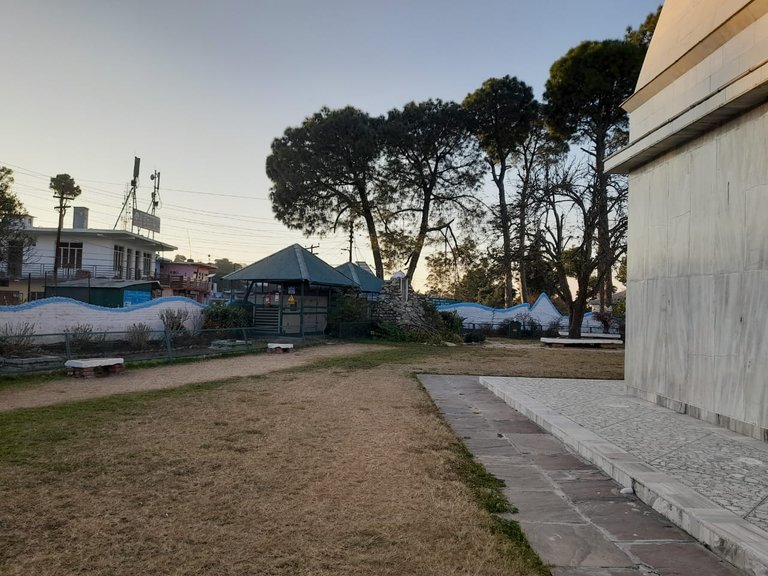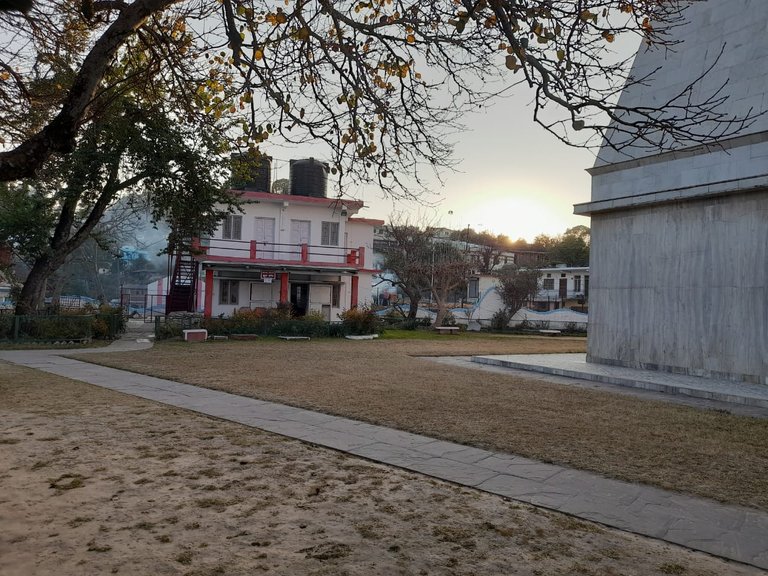 The ashram looks something like this. It is evening time and at this time everyone is meditating, so there is a lot of peace.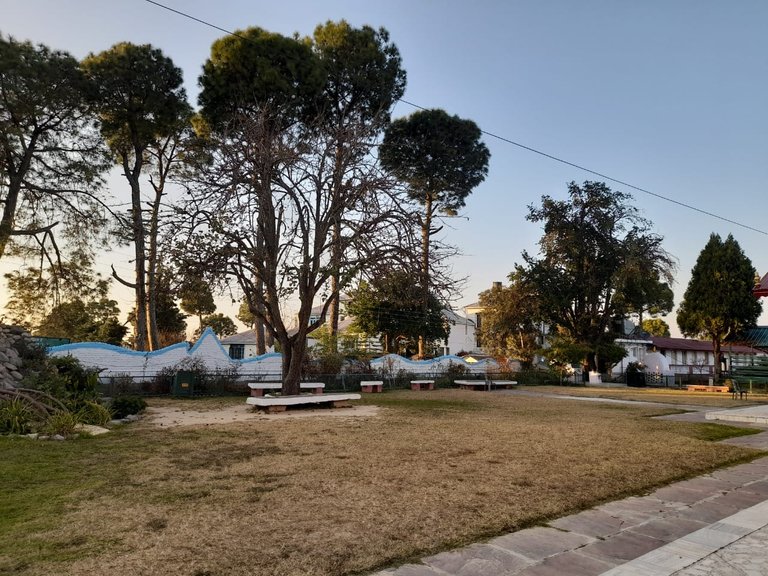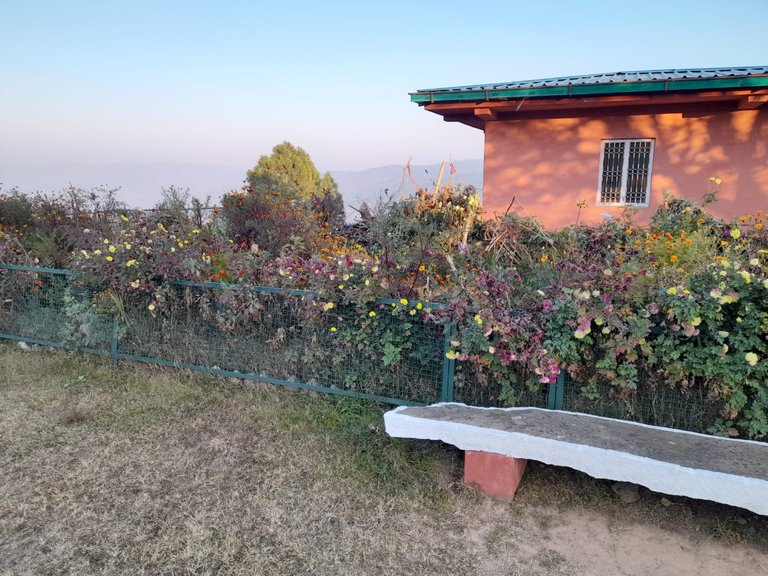 Lovely flowers have been planted here. And you can come and sit here peacefully, meditate, do kirtan bhajan( chanting ).If someone wants salvation, then he must come here once. Whether he gets salvation or not, but he will definitely experience the salvation.Which has happened to many people.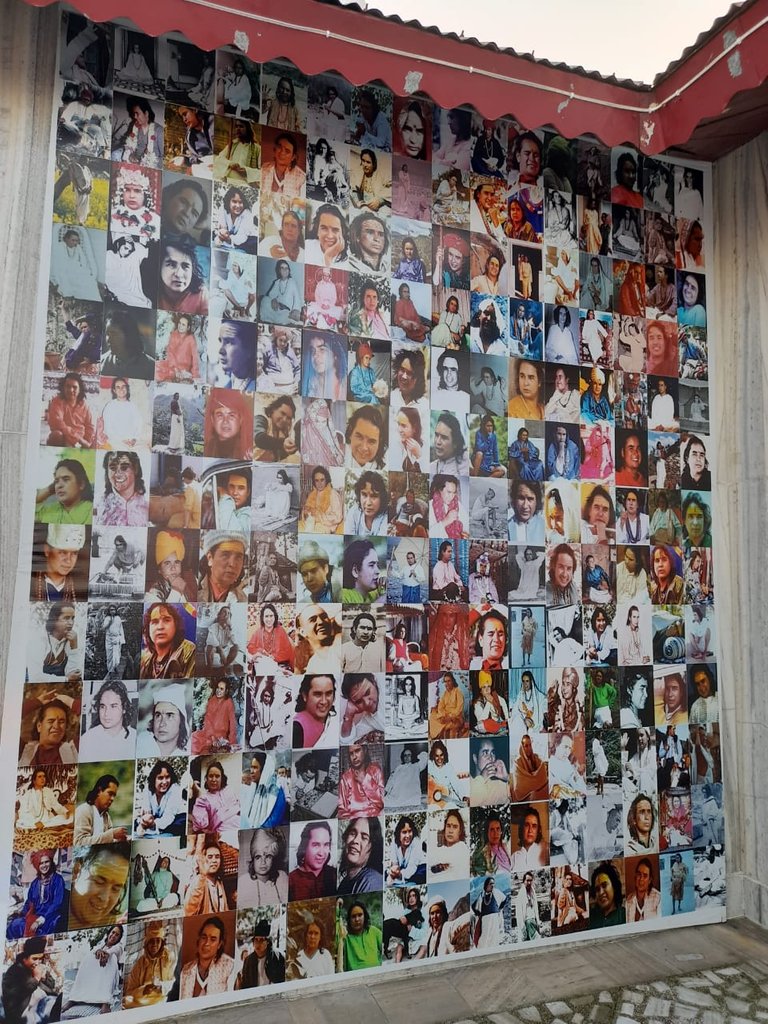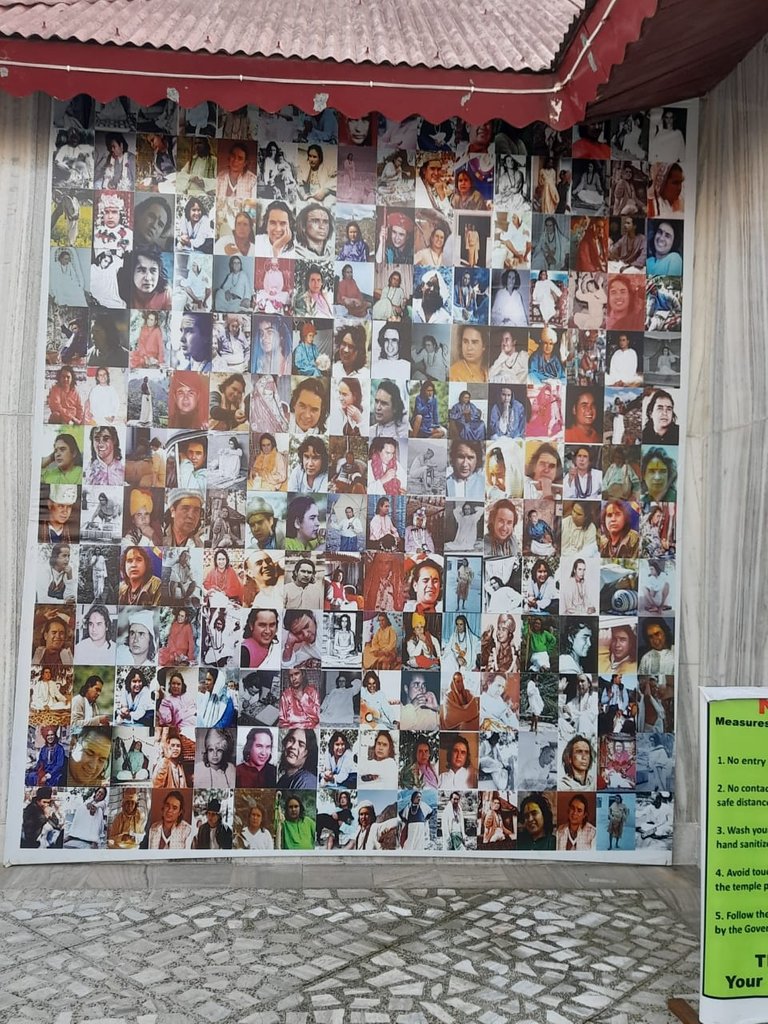 This is a big poster made by the devotees in which there are many photographs of Baba Ji.See, I can feel love, simplicity and truth only after seeing Baba Ji's photographs only.
Baba Ji is everywhere and always keeps his blessings on his devotees.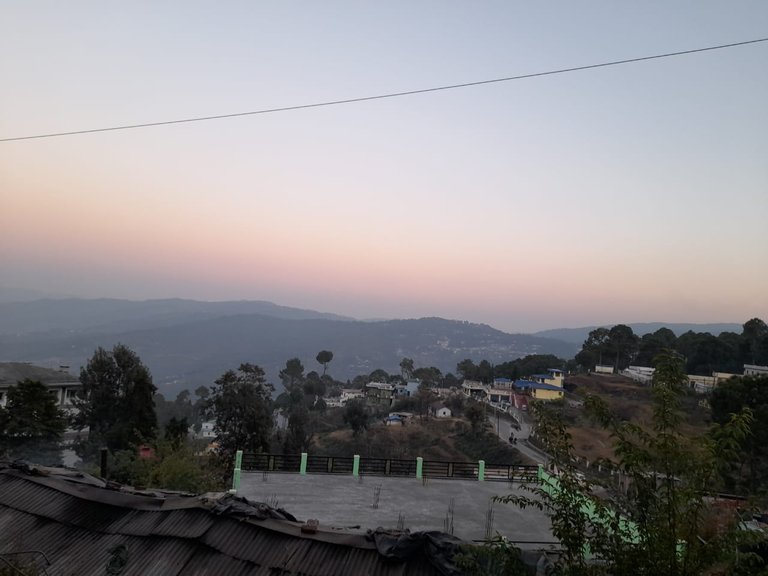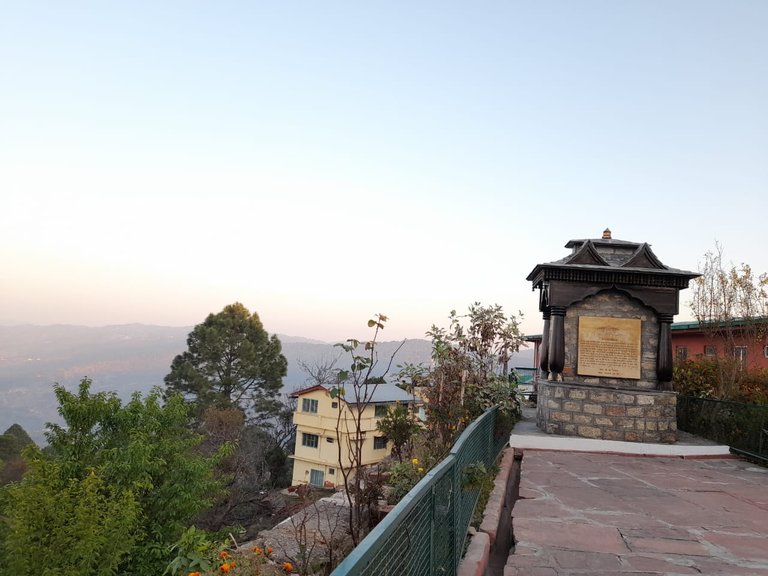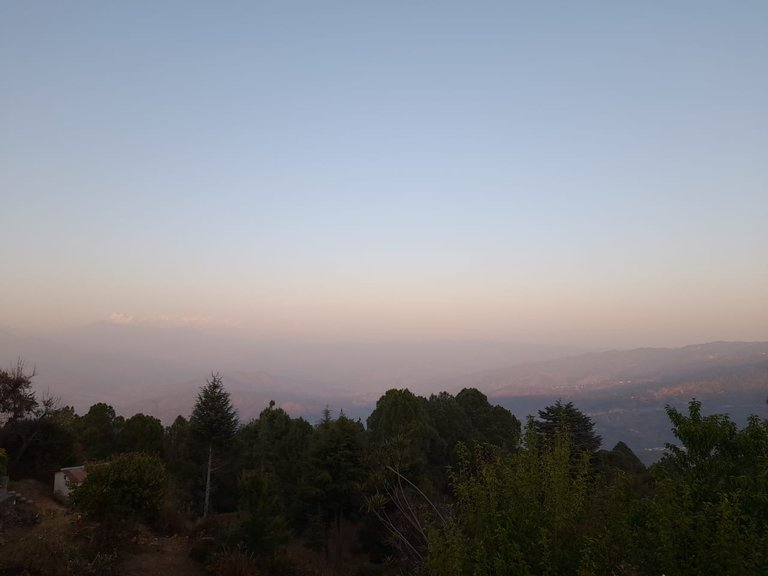 This view is from Baba ji's ashram from where Himalaya mountain is clearly visible but it is evening at this time and due to fog it is not visible.
The entire Himalayan range is visible from here, which is known as Nanda Devi Peak, Chaukhamba Mountain, Trishul Mountain etc. Many many himalay mountains peaks are visible.
So this was my small blog of Haidakhan in which I showed you almost all the things which are main. I am sure you will definitely come here sometime. And you will feel the divinity here.
( TRUTH SIMPLICITY LOVE)
So thanks for spending your valuable time here who read my post.i hope you all enjoyed it.meet you in a next post.
(LET ME TELL WHAT YOU THINK
ABOUT IT )
---
---