Initiating Full Power Down: I'm Going All Out Purchasing DEC + 23.36% Trading Arbitrage
The last time I went on a power down, it was during the time all new additions to @splinterlands with Untamed Booster Packs and later Azmare Dice along with the incredible Land Plots of Praetoria. These @splinterlands assets ended up being my best performing investment for the last year and there are no regrets regarding those moves. In fact I have @splinterlands assets as the biggest part of my cryptocurrency portfolio which is basically where all my net worth is at.
I See A Repeat With Chaos Legion
We can all complain about how we can make the voice acting better. I'm not too concerned about that. I come from the days where there were no such thing as gameplay for @splinterlands and as @nathanmars mentioned today, it was called "SteemMonsters". What matters here is the progress over time. This is all without some large scale corporate funding. @splinterlands is a grassroots game powered by the amazing community that I'm willing to bet on.
Not Leaving Anything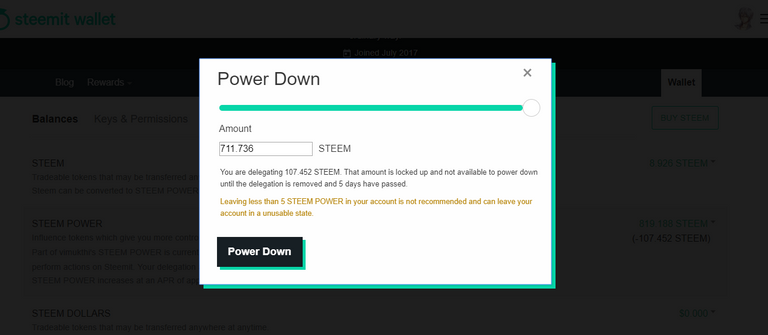 I was waiting for a big pump to sell. It seems like I might miss out too much by waiting too long. I have already missed out too much due to not purchasing enough DEC with my liquid funds. It has gone up way above its price floor of $0.001 and the value seems to keep on climbing.
This brings us to another familiar situation (but the exchanges revered). STEEM-Engine used to be the place that is cheaper to buy DEC. Now it has become 23.36% more expensive to buy. If you want to sell some DEC, then STEEM-Engine is the place to be.
HIVE-Engine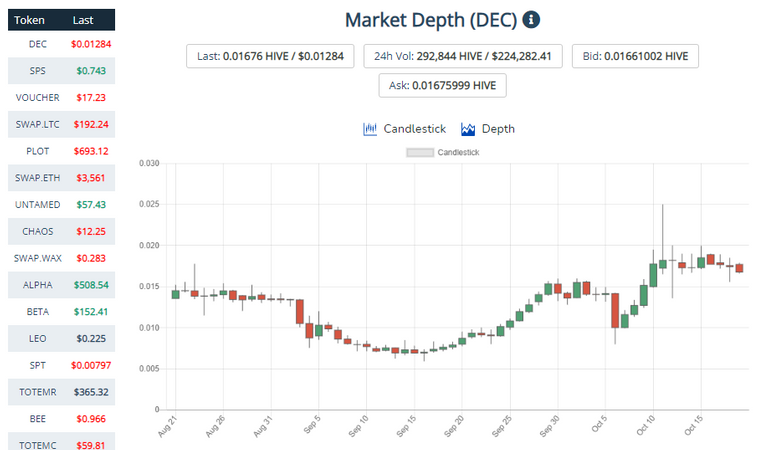 STEEM-Engine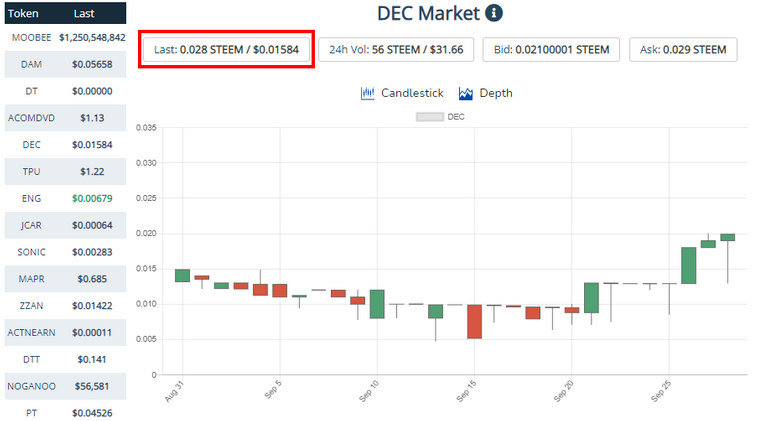 Picking The Right Place To Deposit
You can save many hassles by being smart about where you deposit your cryptocurrency. There are 3 tricks that I can tell you.
Don't use https://hive-engine.com to deposit HIVE
Use https://splinterlands.com to transfer DEC around
Avoid https://steem-engine.net if you need high liquidity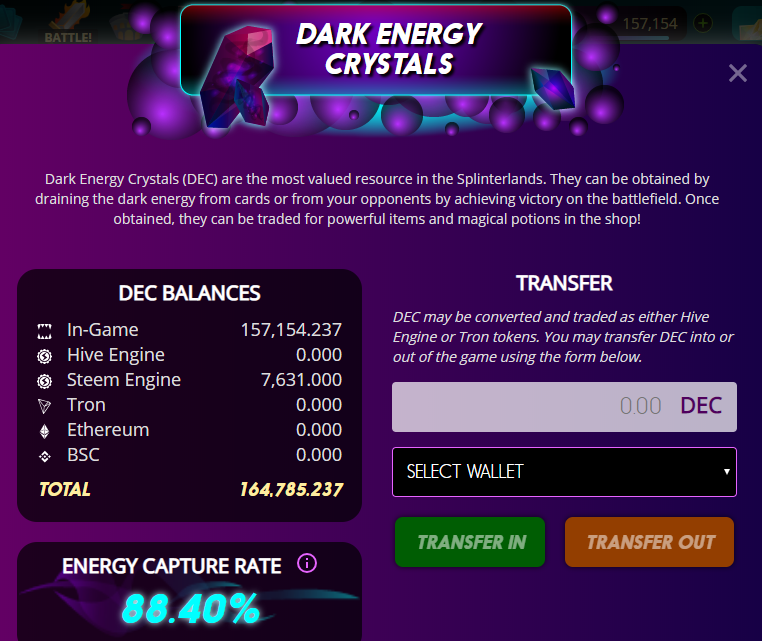 This interface above can get you out of all deposit and withdrawal fees. It's a special benefit of dealing with DEC. No other Token I know on HIVE has this advantage. https://leodex.io/market/DEC and other interfaces exist that allow you to deposit HIVE at a 75% discount. Make sure to use them unless you have to move a large amount of funds immediately.
Selling SWAP.STEEM

Buying DEC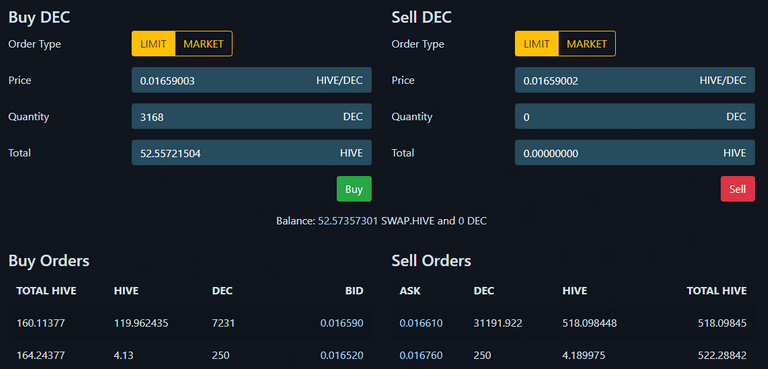 Happy Investing!
Posted Using LeoFinance Beta
---
---