The lesser-known but rising Crypto, 'Avalanche' intends to challenge Ethereum!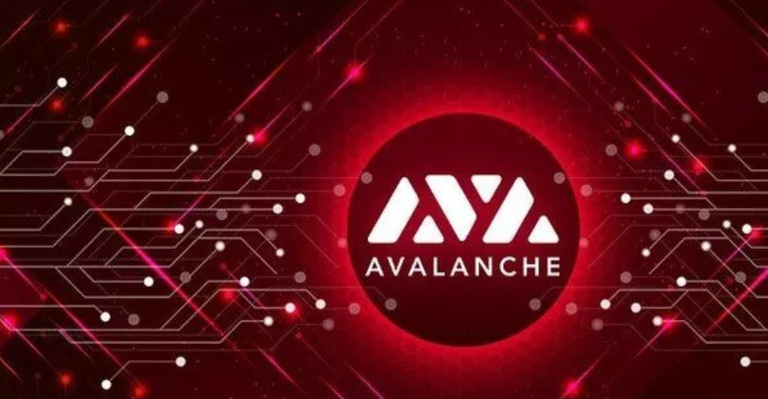 source
Avalanche is a platform of open and programmable SMART contract for the development of decentralized applications, which defines itself as the "fastest of the Blockchain industry". Its goal is to become a unified global network of easy use, as well as promoting the massification of Blockchain within a wide variety of ecosystems, including, of course, the financial one.
Its origins go back to the American University of Cornell, when a group of researchers from that student house, Emin Gün Sirer, Kevin Sekniqi and Maofan founded Ava Labs to develop a more scalable product than Bitcoin.
The project started in 2018, but the Blockchain was not launched until September 2020. The initial coin offering (ICO) raised an amount of $52 million between public and private sale, and more then, it obtained an additional $230 million in a second round of the funding.
Like other recent projects, Avalanche pursues as a goal to compete with the Ethereum Blockchain in the development of Smart Contract. However, unlike Cardano, Solana and other networks, Avalanche has its advantage of its compatibility with the Ethereum virtual machine (EVM), being able to adopt applications developed in Ethereum, but with more advantages, among which stand out, its scalability to enable it The realization of 4500 transactions per second, against Ethereum, which only allows 14 transactions in the same period of time.
The primary reason for its scalability lies in the use of its own consensus protocol based on Proof of Stake (POS). In addition, the network allows millions of users to act as validators, guaranteeing a high speed in transactions.
Another great advantage of Avalanch against Ethereum, is that the implementation of Smart Contract on its platform only cost a tenth of what they would represent in Ethereum. The transaction rates are based on the dynamic rates of Ethereum (EIP-1559), a proposal for improvements in gas rates, which seeks to make transactions within the network more efficient and reduce their costs.
Additionally, Avalanche allows interoperability between both Blockchains, facilitating the transfers of assets between Ethereum and Avalanche networks, which represents a great advantage over other projects that seek to compete with Ethereum.
Unfortunately, as has happened in the past with other projects, some platforms developed on the avalanche Blockchain have been victims of hackes. Prev, Vee Finance, a defi built on Avalanche, suffered a hack for the amount of 8,804.7 ETH and 213.9 BTC, which would be equivalent to about 35 million dollars. This was the second case reported in recent days, given that on September last year, Zabu Finance, another Defi platform developed over the Avalanch Blockchain, declared that it had been the victim of a hacking worth $ 3.2 million .
Like other Blockchain projects, Avalance has a Whitepaper, or rather, a set of documents where the technical characteristics, financial and marketing requirements are described to capture the attention of investors, and capture economic resources that allow it to develop All its current and future functionalities.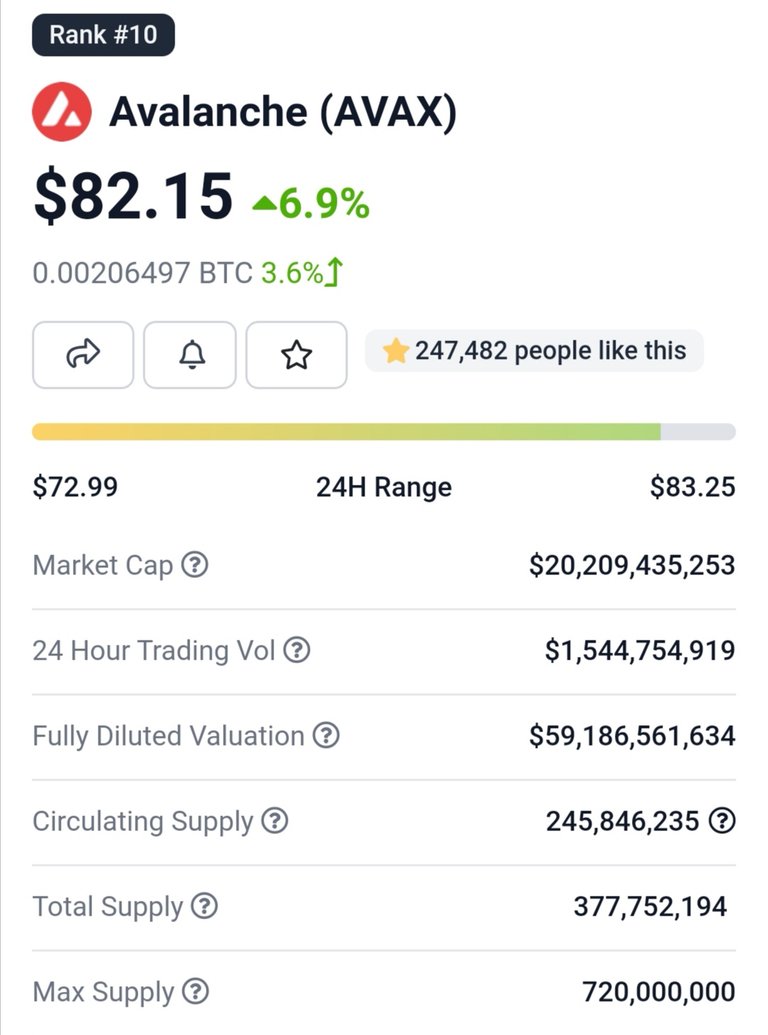 source
Avalanche has a native token called AVAX that serves to cancel the commissions within the network, and to encourage and reward its users. In addition, passive income can be obtained when placing their warranty funds (Staking). At the time of writing this post, the Token AVAX had a value of 82 USD, with a market capitalization of more than 20 Billion which places it at the rank of #10 on Coingecko.
Posted Using LeoFinance Beta
---
---