Leofinance || ROAR of the KING!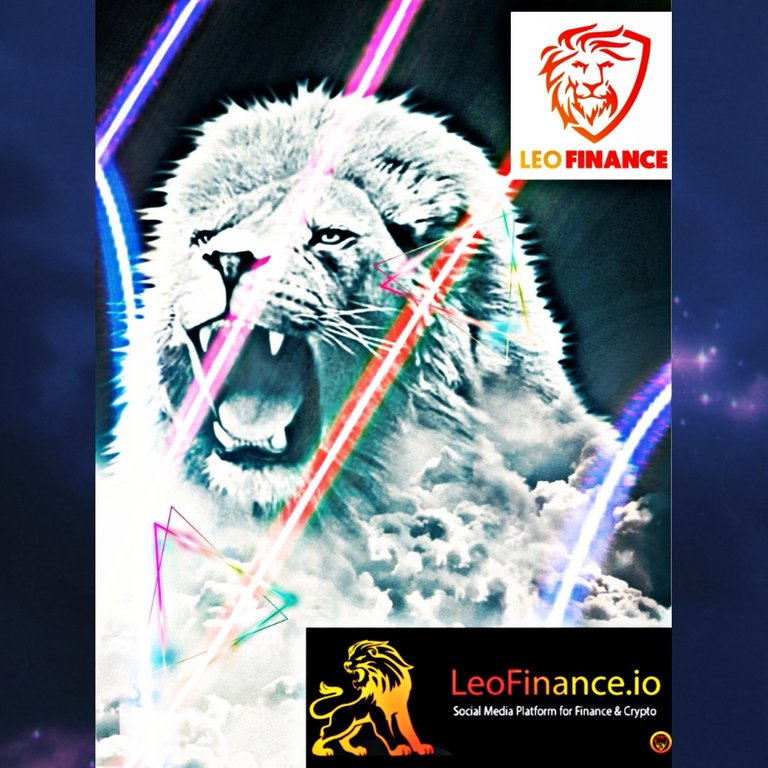 Cryptocurrency is a different world in itself and the vast amount of exposure and opportunities it has brought into Financial world is inexplicable. Most of the people around world still lack basic knowledge of cryptocurrencies. Its an unending universe that is yet to be explored and much to be learnt about it. I am also one of those who are very much interested in cryptocurrencies and finance and still learning things around and gaining knowledge. Luckily We have this wonderful Community and Hive Tribe 'Leofinance' that definitely have Answers to Big Questions. Let's get Started..
Why do I like Leofinance?
It's literally an Encyclopedia of Knowledge. So much to learn and read there. The Amazing Financial and Crypto Content from Top Experts around the world. Its a Home to tips and learnings of Investment, Technology, Financial Freedom, Passive Earning, and Much More. It's the first Community i came across on Hive. I was impressed by its Founder @khaleelkazi and his active participation and passion in the community. He surely had a Great vision and How well he is leading the community is surely commendable.
Why I create content on it?
Mostly for Knowledge and Learning Purpose. Because while creating content for Leofinance I had to do alot of back-end research and read a lot of interesting and knowledgeable things. Creating Content for Leofinance is definitely not a easy task, one really need to have a knowledge and awareness of Crypto and financial world. And I had learnt a lot since I started writing on Leofinance.
Who are the best creators and curators there?
Leofinance being the oldest and strongest Hive Community is home to great Authors and Curators. There are many Highly Knowledgeable persons with experience and professional skills in Finance and Cryptocurrencies. Sometimes I do get blown away with the variety and quality of Content these authors present on Leofinance. When we talk of the best Curators on Leofinance, then definitely who else other than all Mighty Toruk, @onealfa.leo, the best on Hive Blockchain. A like to mention some wonderful Authors I follow on Leofinance, @edicted, @taskmaster4450le, @bitcoinflood and @readthisplease.
Why to stake Leo Token?
Seriously? Why not... Leofinance is a strong and powerful community. Growing with leaps and bounds everyday. Leo Token has maintained a strong stability so far and definitely a valuable token on Hive Blockchain. Leo Token is a symbol of Power and Stability and should be on everyone's favourite token list. I have Staked 200 Leo so far and aim to achieve 500 Leo Power before New year.
How Leofinance is helping hive blockchain?
Leofinance is taking Hive to the next level with inclusion of great initiative like Leodex, Leofi, CUB Finance etc. It had added more to the glory of Hive Blockchain and definitely both the communities have become stronger in presence of each other. Leofinance definitely created a better platform and awareness of cryptocurrencies, Hive Ecosystem and Blockchain all over the internet. Leofinance had definitely empowered the growth of Hive Blockchain and put more trust of the community in Hive Blockchain.
How do I see the future of Leofinance?
Leofinance is unstoppable and has a very bright future. The success of a Community depends on its team leaders and people of the community. Luckily Leofinance has a dedicated and hardworking team full of passion and expertise. The users of community are committed to its growth and are actively participating in the development and engagement of Leofinance.
How to be a successful at Leofinance?
Well I guess it's the same for every community, being consistent, Engaged and Creating a valuable Content in the community. Leofinance has great minds and expertise, it's good to learn and interact with other users and try to make a name for yourself. Engagement and Content is the Key. Be Consistent, Create Quality, Unique and Original Content and be a regular Staker in the community.
What are the projects I like from the team?
Leofinance, definitely rules all other Hive Communities when it comes to Projects. Leofinance has launched great initiative and valuable projects. Leodex, LeoFi, LeoPedia, CUB Finance, Wrapped Leo are great and innovative projects. HiveStats is another interesting and very important project which I like the most, its very helpful in track and analysis of Hive Blockchain Account.
@niallon11 shares a informative post on importance of External income in life, see here
I feel that it is the way forward and four years into my crypto journey can really see the results coming together now. The first couple of years were slow going but that is why you need to be here every day and keep adding to your portfolio. Over time it will make all the difference and in years to come, the reason that you have better options in life.
This is My entry to New DCC initiative - Tribe Token Talk ! by @clixmoney. Thank you so much for giving us this opportunity. 😊🙏
Posted Using LeoFinance Beta
---
---