How to Add Liquidity to Diesel Pools on Tribaldex? 😊👍
Hello Friends, Greetings 🙏😊
This Post is specifically for new users, who don't know about Tribaldex, Diesel Pools and How to add Liquidity in those Pools. First of all you can easily access https://tribaldex.com/ through Hive Keychain.
WHAT IS TRIBALDEX?
Tribaldex is a platform that empowers communities, project owners, fundraisers, developers, and businesses to quickly and easily build on the Hive blockchain like never before.
Once you logged into Tribaldex via Hive Keychain, you can see this window, I am using Hive Keychain in Mobile,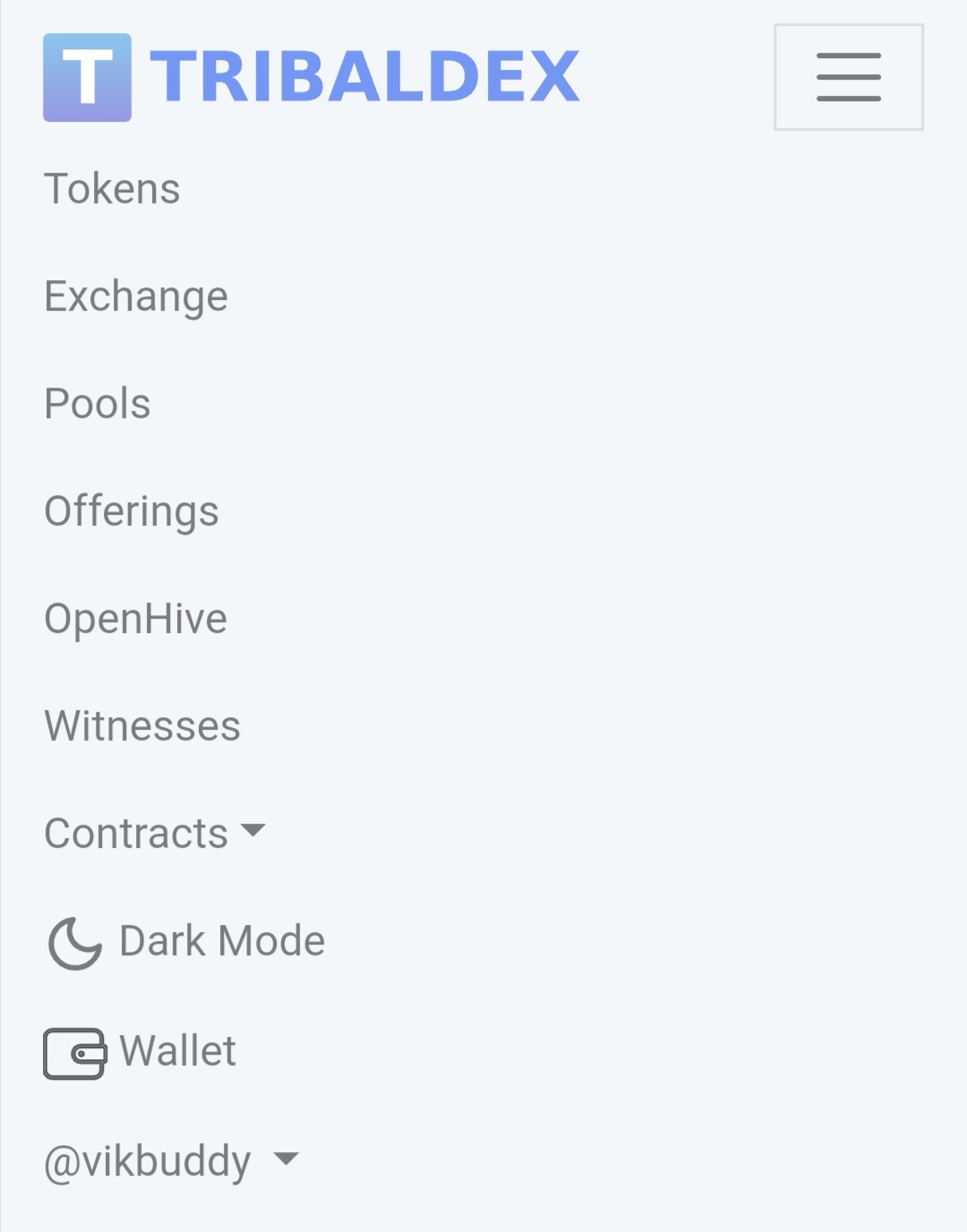 Now Click on Pools and you will see this page,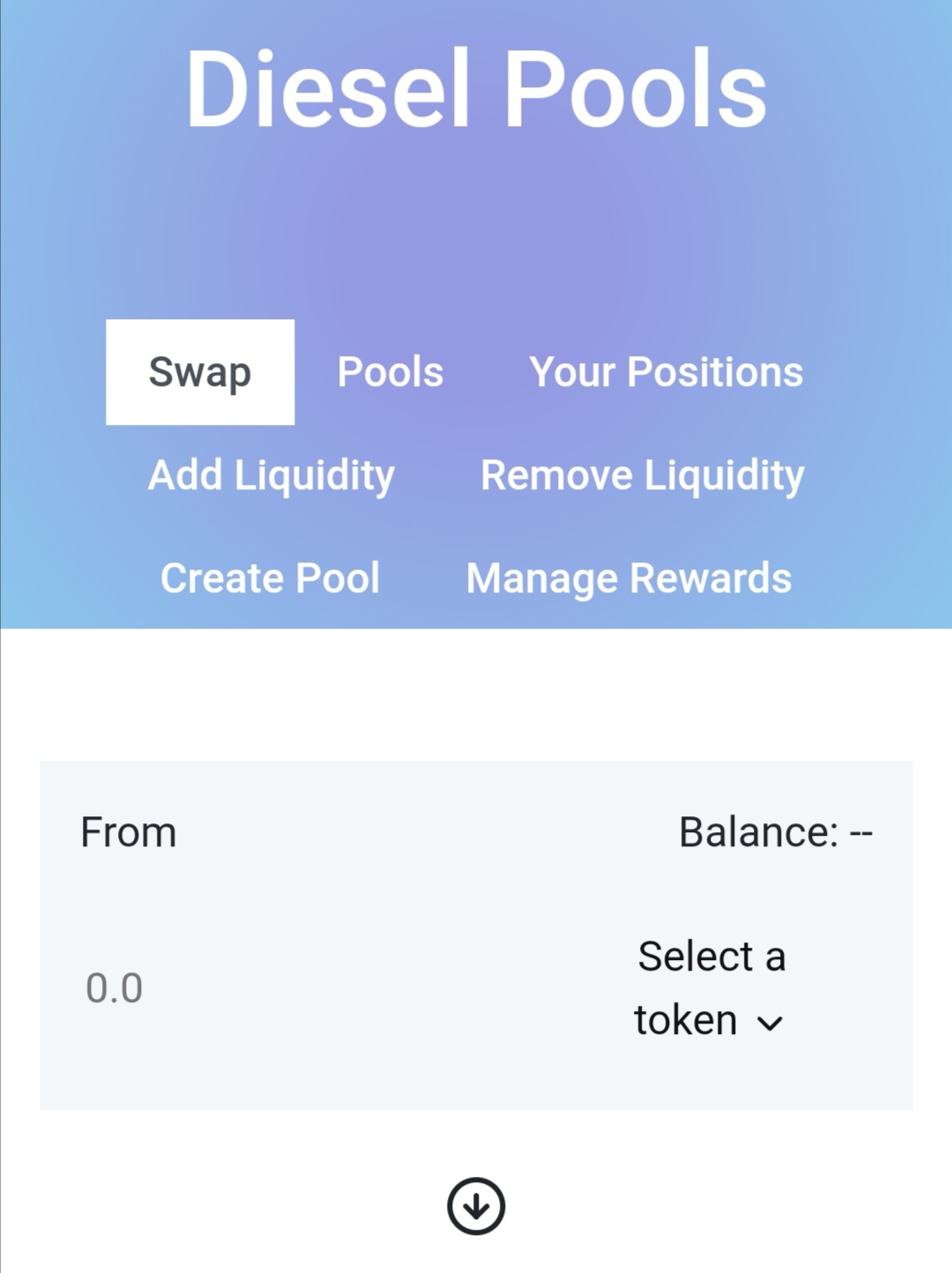 You can swap your hive engine tokens easily, you can see all available pools by clicking on pools,

Now lets see, how to add Liquidity in those Pools, click on 'Add Liquidity' and you can select a pool option of your interest,
I choose, SWAP.HIVE:LEO pool, to add Liquidity, currently I had 46.8 Leo available in my balance so I clicked on maximum, then it will automatically quote Base Token Quantity that is 16.11 SWAP.HIVE, which is needed to match the pool and I can successfully add the Liquidity, you can adjust the amount according to your choice but remember you need to have both pairs of token to add to Liquidity Pools. Here I add Liquidity,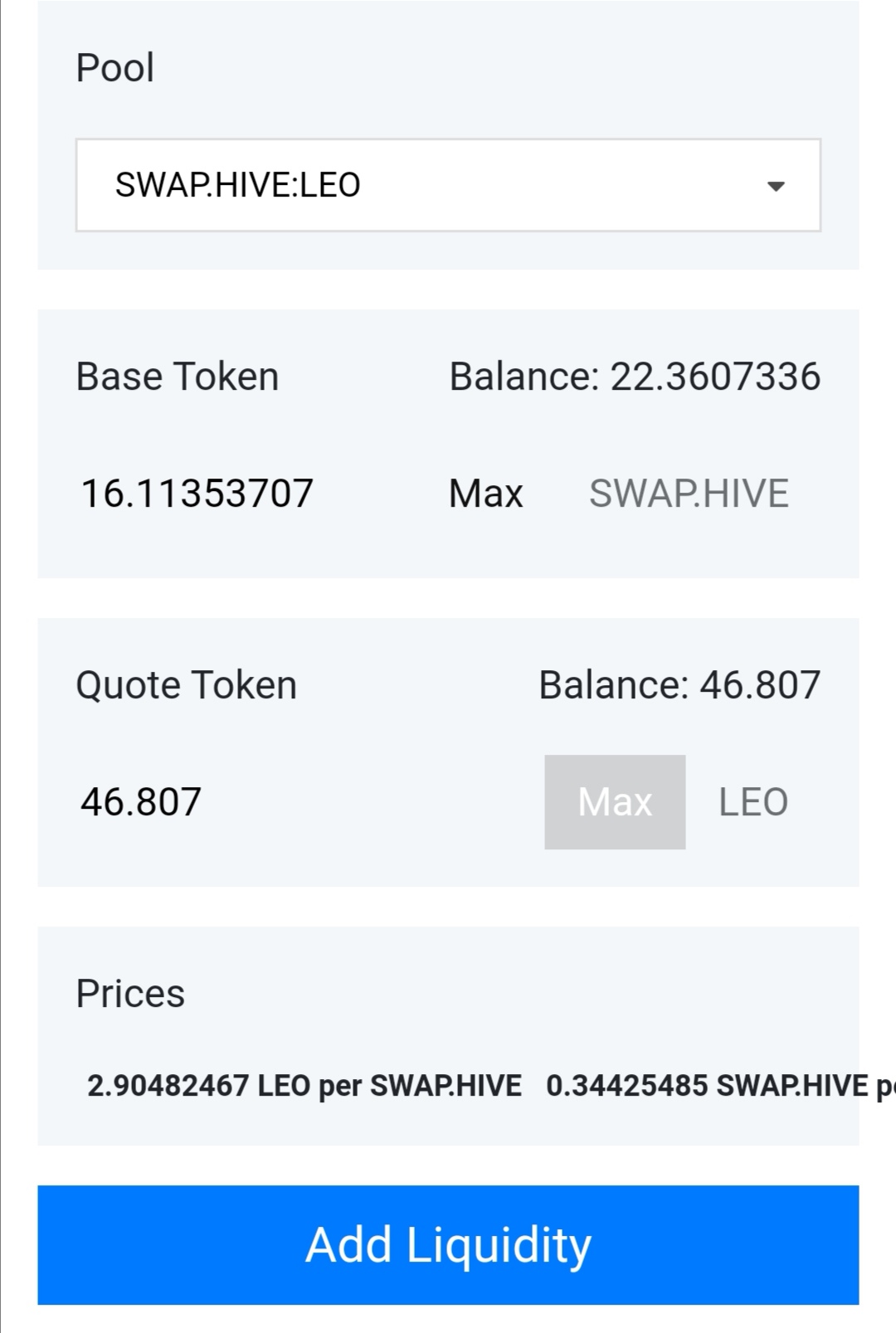 Now after adjusting the token amount, click on Add Liquidity, confirm the transaction and you are done. Now you can check your active position by going to 'Your Positions' option and you can see your active pools and other informations related to it.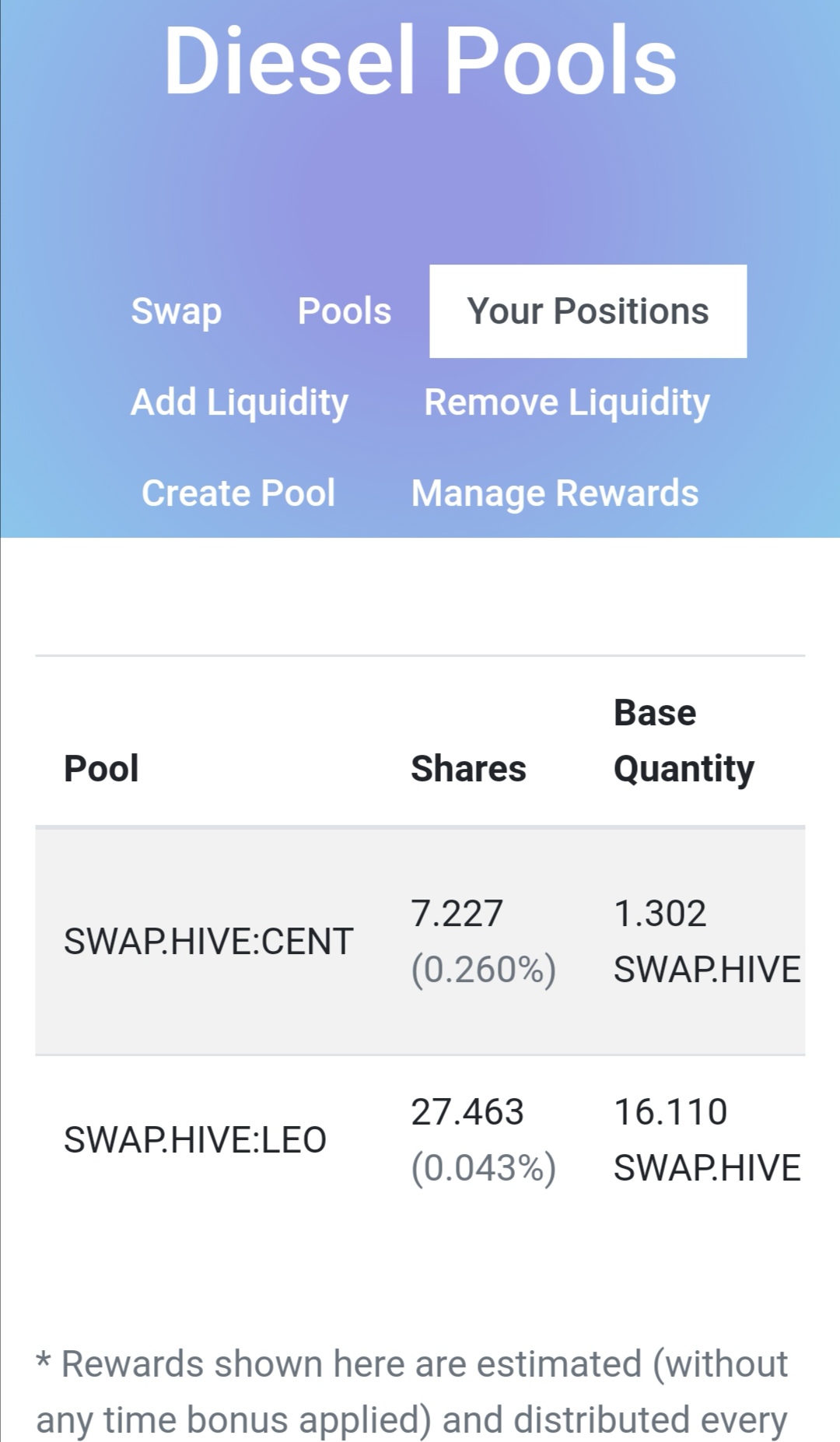 You can easily remove your Liquidity anytime simply going to 'Remove Liquidity' and get your tokens back in wallet anytime.
Right now i have little shares in two pools and I too trying to find more about these pools but definitely it's worth a try and there many cool pairs available with good rewards, I would suggest try PIZZA and Cent pools, also remember you need to have both tokens in order to match into a pool. These Diesel Pools are best way to utilise your liquid tokens, if you don't want to stake or sell, try adding liquidity to the pools. 😀👍
Thank You so much for your time, I hope you guys find it useful. Also it's my first time i making such kind of tutorial post, I tried my best. Have a Good Day. 😊🙏
Posted Using LeoFinance Beta
---
---