Enjin | NFTs for everyone!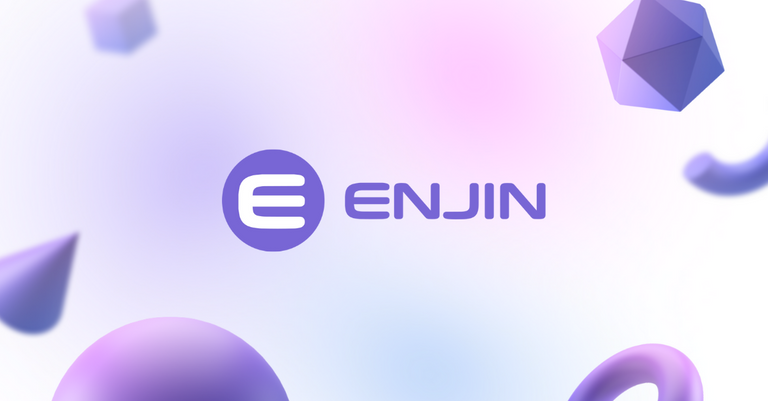 source
Enjin is one of the first things that many think by saying the word NFT. This cryptocurrency is a digital asset designed to be the main payment token to acquire non-fungible tokens NFTs created with the ENJIN platform. The Enjin network is an online community focused on gaming and collectibles with more than 1.7 million wallet installed to date.
ENJIN has managed to bring together a complete suite of tools dedicated to the development and creation of digital assets for video games, which these creators can integrate into their communities and videogames for the manufacture of non-fungable tokens.
ENJIN is a Token ERC20 that, of course it was created on the Ethereum network, which also allows the use of intelligent contracts and serves as an exchange currency. ENJIN gives us the possibility of establishing an economic value to each object of a video game, having the property about them thanks to NFT technology, eliminate the black market, eliminate the possibility of scams or hacked by third parties and of course getting rid of the micro Transactions as we know them today that they only benefit the great game developers and not their users.
ENJIN eliminates and solves all these problems, allowing developers to expand their borders in the gaming world, since by acquiring Enjin Tokens, these may use them in the different creation tools that this platform offers to create or minted new NFTs that will be The objects used in their video games or almost any other platform, since in case they did not know, another of the projects with greater weight in the field of NFTs that is Chiliz, which is a famous NFT and different exchange platform Fankens of Soccer, I want to mention that much of the assets of that popular platform were created using the Tools of ENJIN, which demonstrates the proper functioning and reliability of them.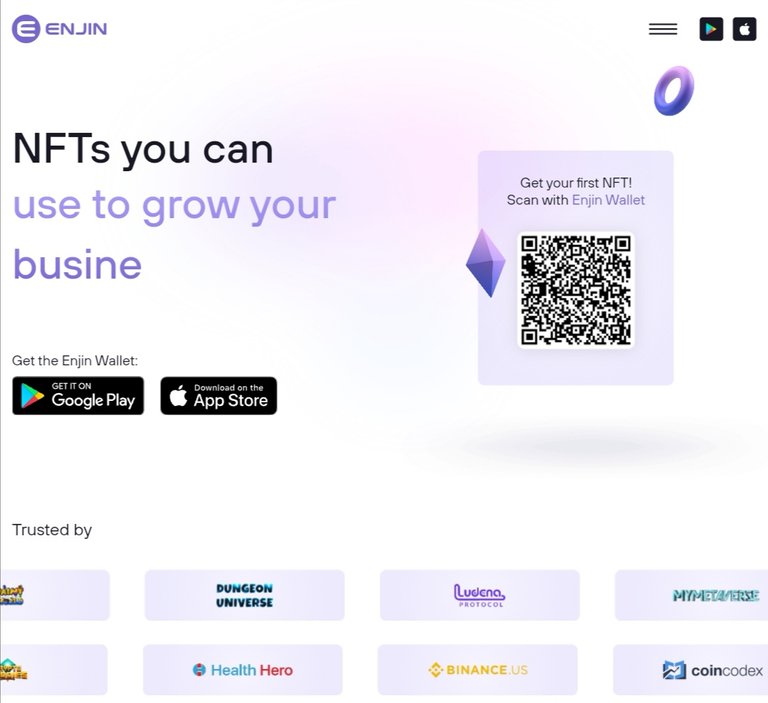 source
Since Enjin lets us create almost anything such as different types of cryptomones, a video game resources, unique items such as collectible letters, interchangeable creatures and any other virtual item that you can imagine.
When a game is released, the tokenized assets created with ENJIN will be available for players, who will get them through missions, challenges or different activities within the game, which can also be purchased, sold or exchanged safely with other users thanks to other users Blockchain technology. With Enjin the players are finally under the control of their own objects, as they can store them at the ENJIN WALLET, from where you will have to approve each transaction that involves your game objects if you want to sell them.
However, if a person does not manage to sell some of his items, he can burn them to get tokens enjin in exchange, so this even more encourages players to buy or get these items, as they know that these will always possess any value . Sincerely I think ENJIN will be present in many of the next Blockchain video games that will go out over time, and that it will be possible to position itself as one of the most valued NFT projects within this area. The Cryptocurrency ENJ, Enjin Coin is currently ranked #64 on Coingecko and has a current price of $2.75.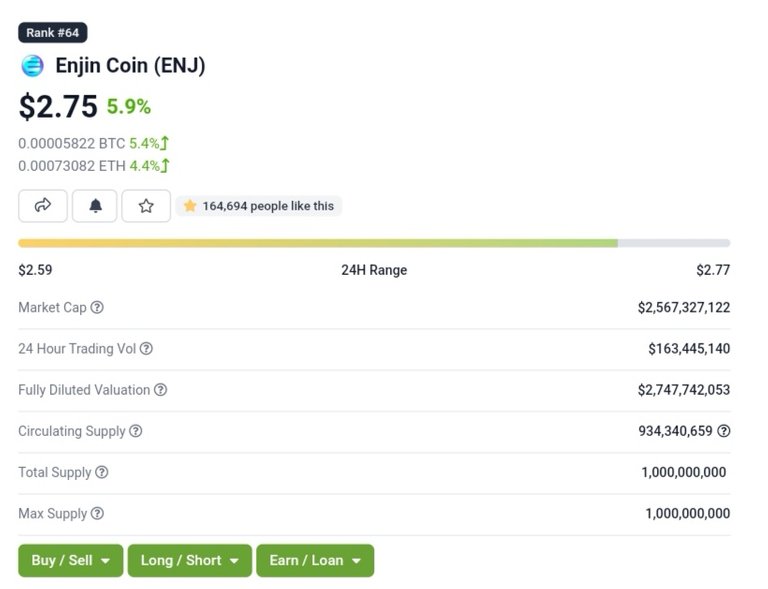 source
Posted Using LeoFinance Beta
---
---