The wall, the people and the bricks.
I tried to count the visible bricks of this huge wall located between the Jaffa Gate and New Gate but got lost my concentration already after 300+ counted bricks. Too many bricks, too long and high wall, too patient people who build this wall around the whole old city. Well it's not a Great Chinese Wall, but still very long. As I found on WIKI - the length of this wall is 4,018 meters. The average height is 12 meters. The average thickness is 2.5 meters. OMG.
---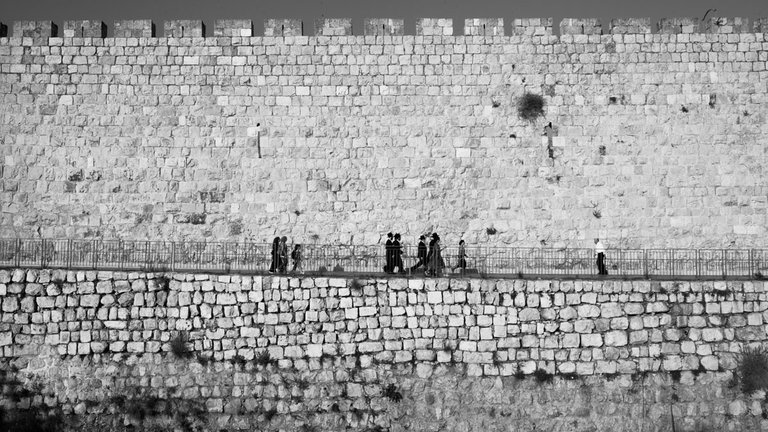 ---
Find me on Twitter and on IG
my NFT ART * opensea * hicetnunc *
iI'm making NOISE for cash.
Stay safe
Stay alive
Stay free
All rights reserved.
Photography © Victor Bezrukov
Check my blogsite - https://www.victorbezrukov.com/
And my Youtube channel :
---
---
---