The shapes of the street umbrellas in Jerusalem Art installation.
The whole look of the street decorated by these colorful umbrellas i posted in my yesterday post The shadows of Jerusalem - the umbrellas and the bubbles.. I found their looks so dramatic in black and white, Finally was is wondered me were the umbrellas shadow shapes not the colors of them invisible in the shadow forms.
But today I post the "look up" image that is about the umbrellas and not about the shadows. I photographed them toward the strong summer sun, which was harsh and merciless in the middle of the hot day.
---
The black and white version :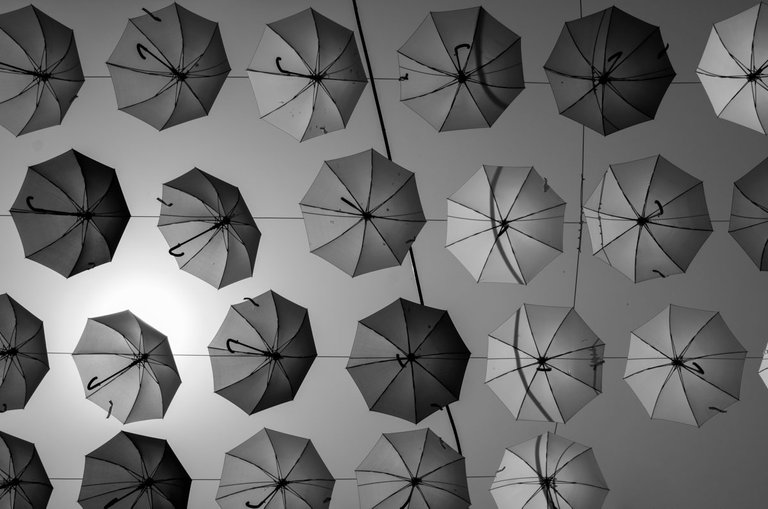 and the color version is exactly as I saw them :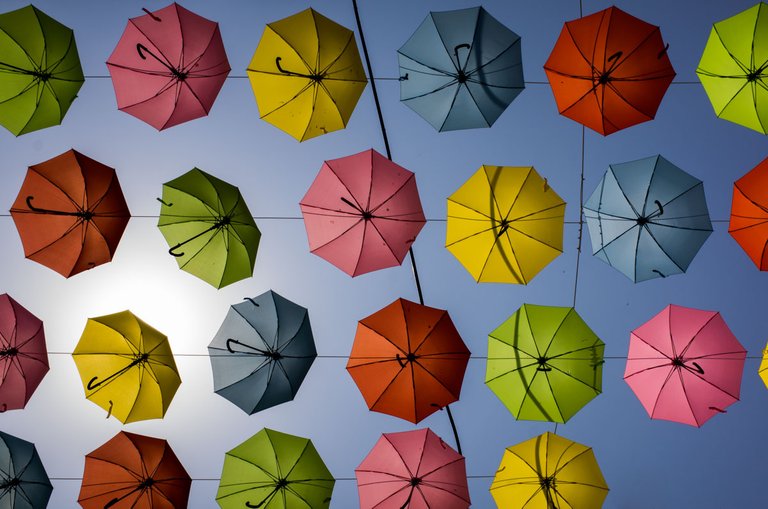 ---
Please visit my Analog (FILM) Photog community.
I started licensing my images for editorial sales on Visura
Stay safe
Stay alive
Stay free
All rights reserved.
Photography © Victor Bezrukov
Check my blog site - https://www.victorbezrukov.com/
And my Youtube channel :
---
---
---