Photography contest #05 - motion - birdies in the city park (series of images).
When I saw this theme/motif of the #5 contest, I stays stuck with an idea of what exactly I'm willing to contribute here. I have too many images featuring this essential part of our life - to be in motion, to move, to run, to jump, and not to stuck :-) But instead of showing something about our (human) motion possibility, I decided to show the power of the motion of the birdie's wings, the power of the massive movement, flying, and the takeoff.
---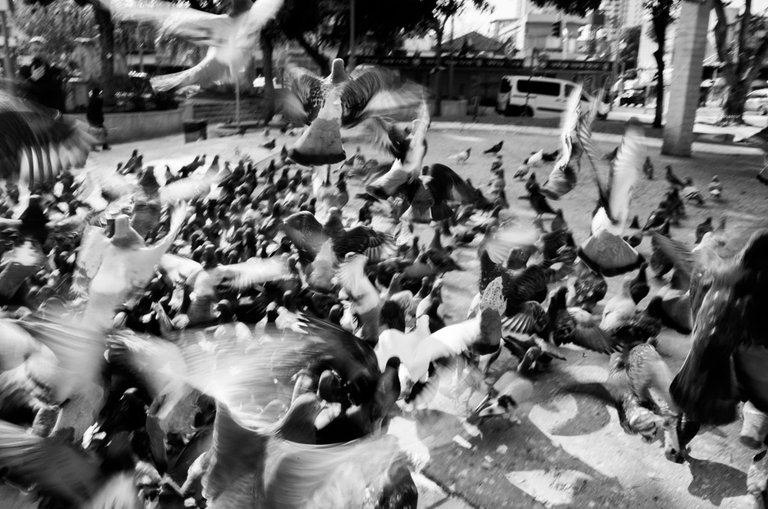 ---
I saw this scene in the center of Petah Tikva city in 2020, during the partial lockdown when it was possible to move between cities, but people already were too scared to go outside of their apartments. These kids came to feed the birdies. The nearby street market was too anemic these days, so birdies stayed hungry and for the kid's happiness, they arrived like a massive cloud and filled the square with noise and grumbling. The right place at the right time - the always working rule, that also refers to
street photography as well.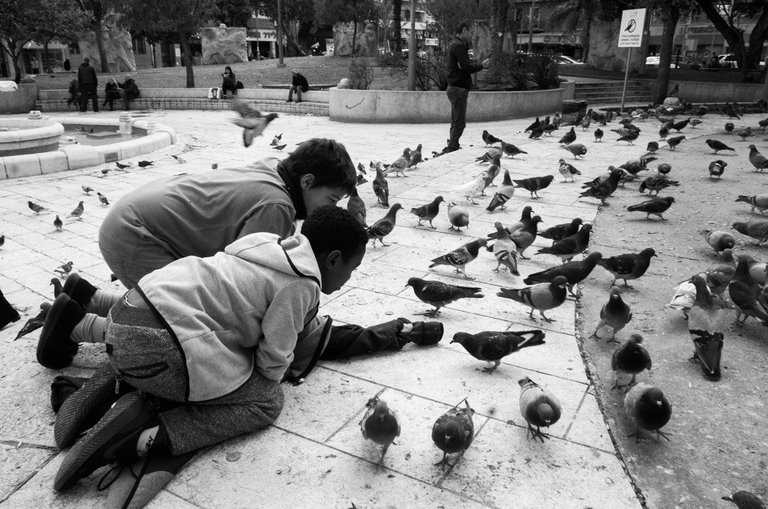 ---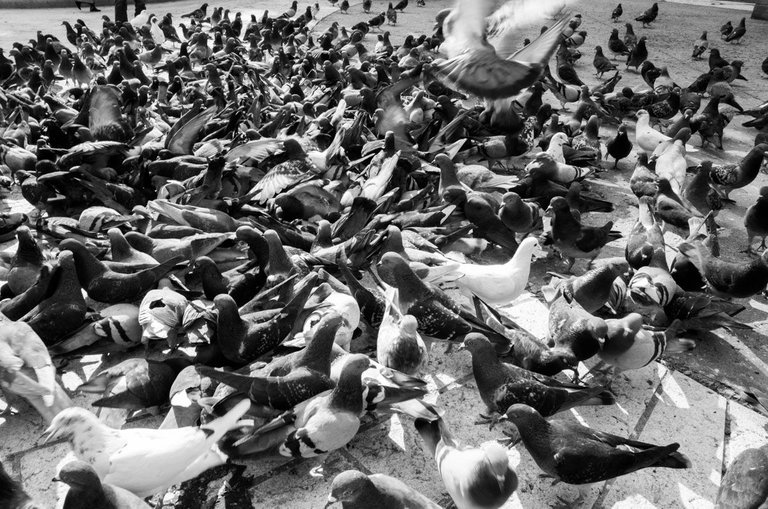 ---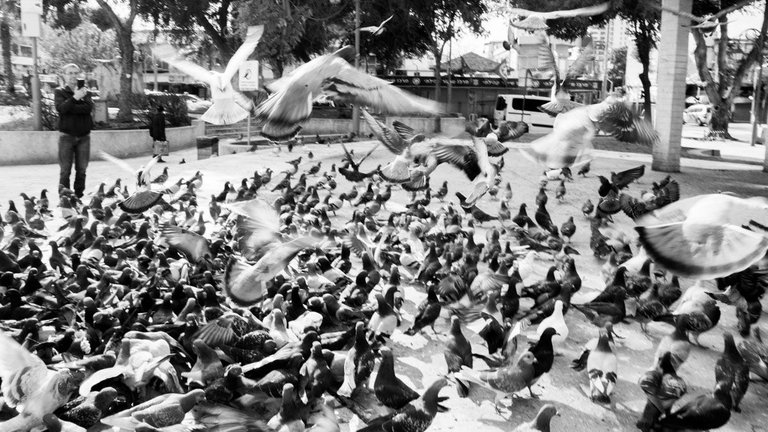 ---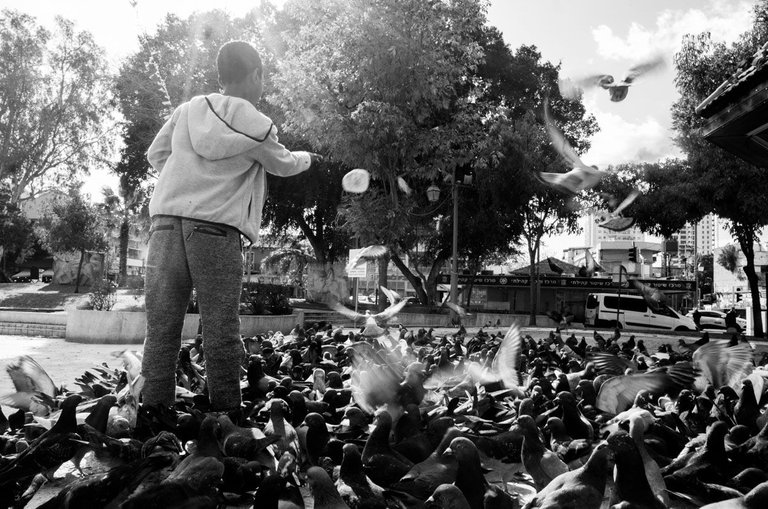 ---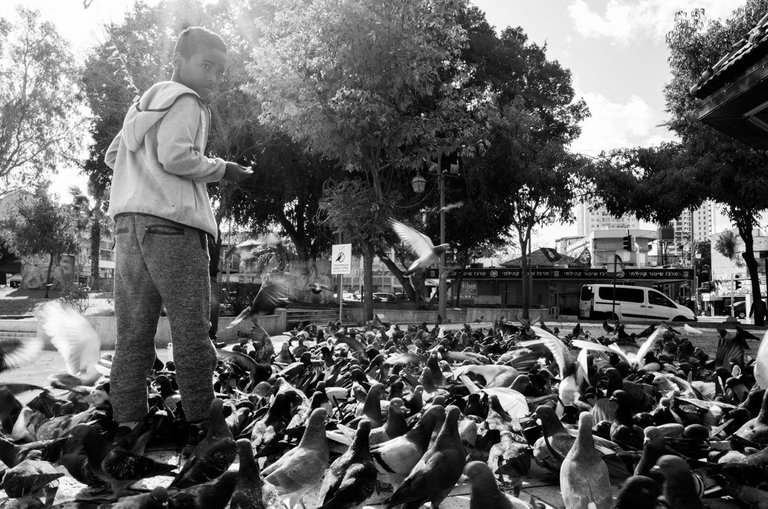 ---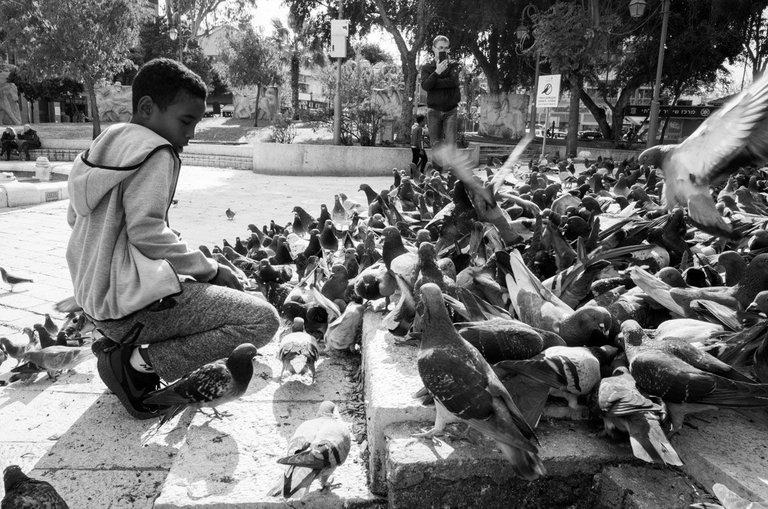 ---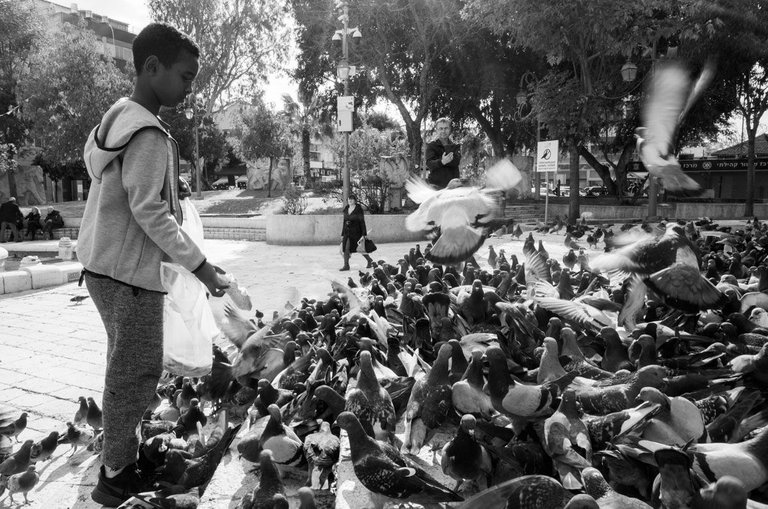 ---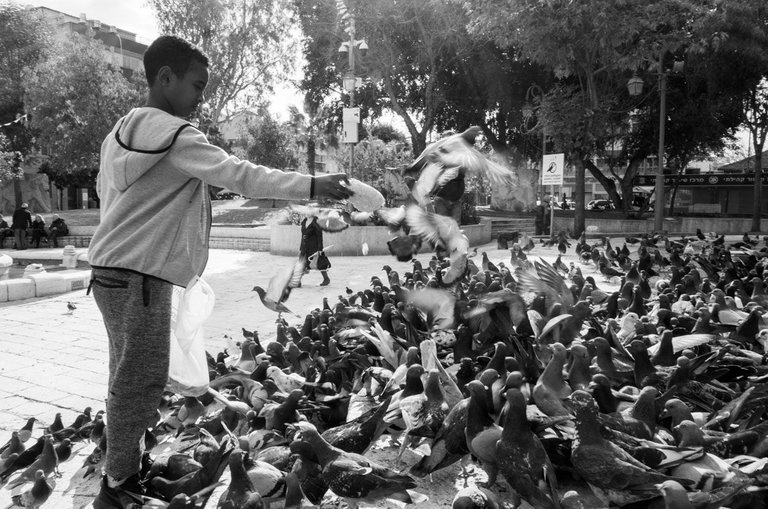 ---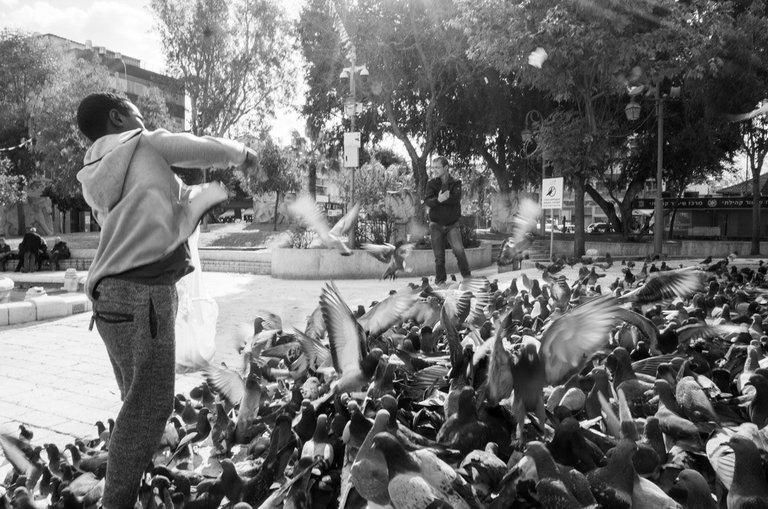 ---
Published for the @celf.magazine Photography contest #05 - motion contest of the CELF Magazine community.
---
Find me on Twitter and on IG
my NFT ART * opensea * hicetnunc *
Stay safe
Stay alive
Stay free
All rights reserved.
Photography © Victor Bezrukov
Check my blogsite - https://www.victorbezrukov.com/
And my Youtube channel :
---
---
---