One image - the whole story - The game in Jerusalem old city today.
Just returned home from the long day, that I spend in Jerusalem.
I followed my usual route but additionally decided to enter the Armenian Quarter, which I never tried to explore. Of course, soma surprising adventures happened and I was even invited to the private apartments for a coffee and for a conversation. It was very nice to meet with the local Armenian family and I hope to visit their living place and their huge garden, located in the center of the old city again very soon. Hopefully will return from there with some interesting photos and stories.
Right now I'm publishing another photo story from today's walk. This image i photographed in some nice story where the owner with his friends played cards. Seems like it was the usual daily meet. I just asked them for the picture and got a positive answer, and they just continued playing like no one was around.
---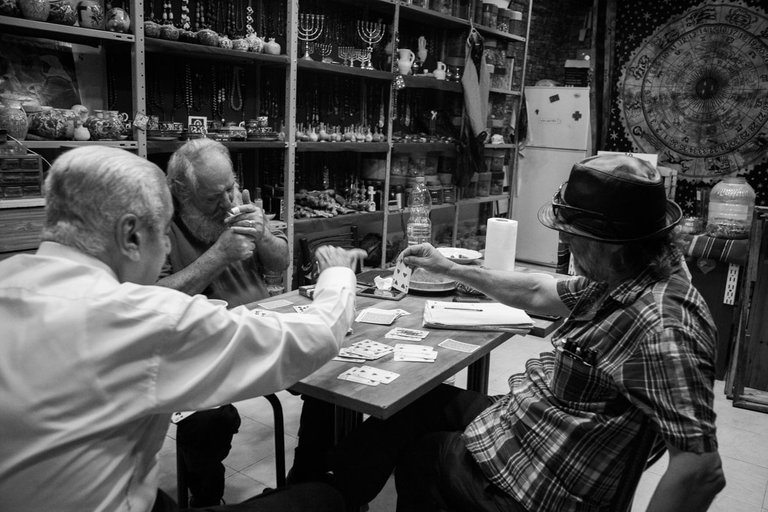 ---
This story is located at the Via Dolorosa street - one of the most beautiful and the most popular streets of the old city. Actually, it's not a street but a route that symbolizes the path that Jesus should have taken on the place of his crucifixion.
*the source - WIKI
---
Find me on Twitter and on IG
my NFT ART * opensea * hicetnunc *
Stay safe
Stay alive
Stay free
All rights reserved.
Photography © Victor Bezrukov
Check my blogsite - https://www.victorbezrukov.com/
And my Youtube channel :
---
---
---