Burned Sataf forest - POB photocontest: Subject: TREES (series of images).
When I saw the subject I got immediately that my contribution to this theme will this burned forest, where I visited and photographed already 6 times during the last two weeks. I love to sit there and to listen to the forest life that is already returned back there - the birds and cicadas - I can hear them singing their songs - this didn't happen during the first day when the fire only was stopped and the earth and stones were hot and the only sound I heard there was the sound of crackling ash. During the last two visits, I saw that some places were already cleared from the completely burned tree trunks, some very old already disappeared, many young leftovers disappeared as well or still waiting for their turn. Very sad was to see both conditions - the black trunks and the empty surface of the black and bald mount.
---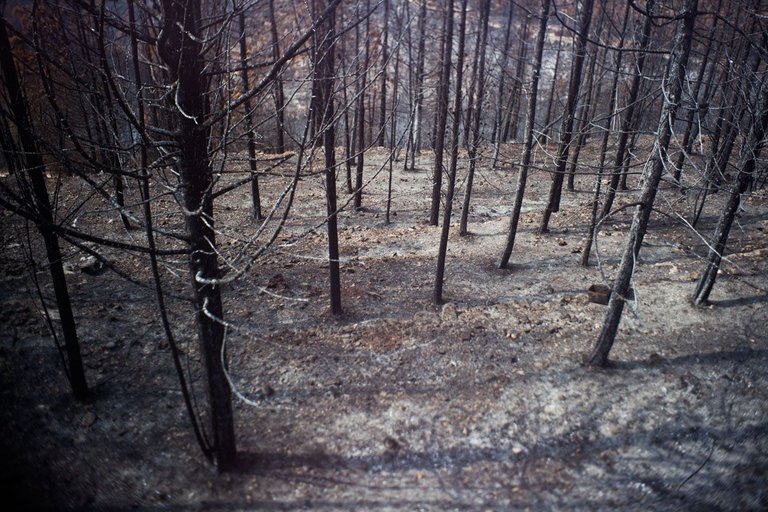 ---
---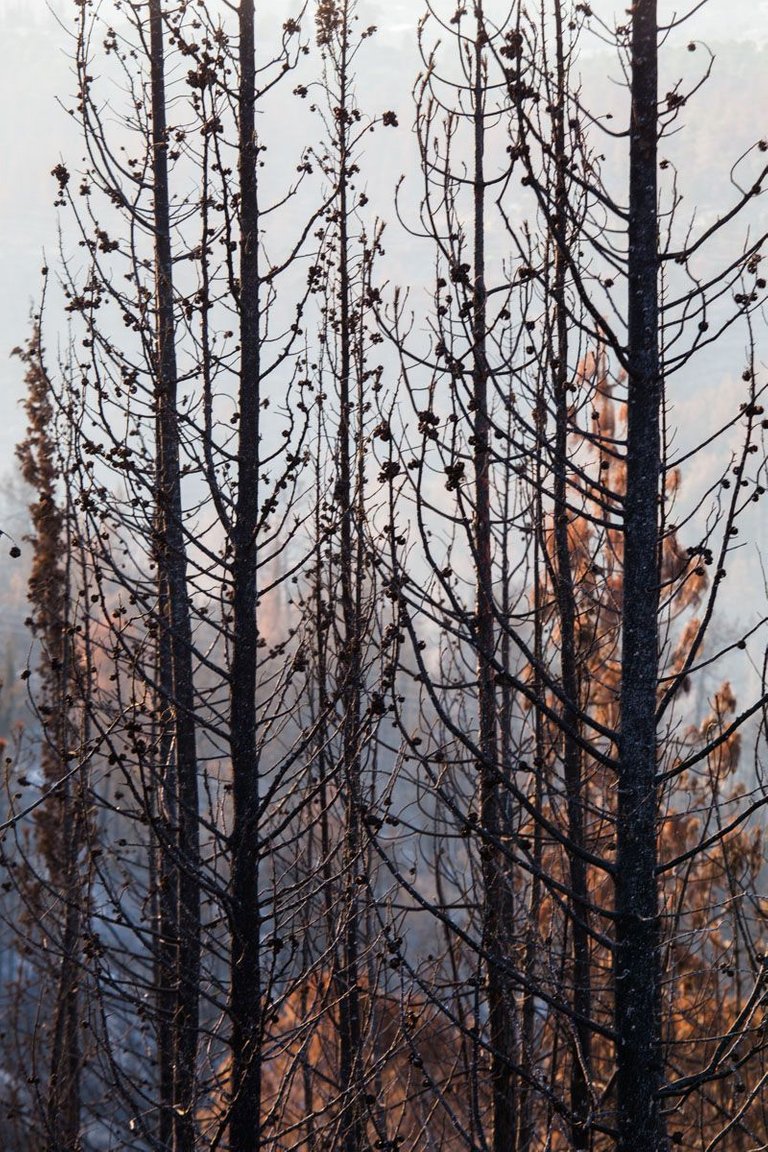 ---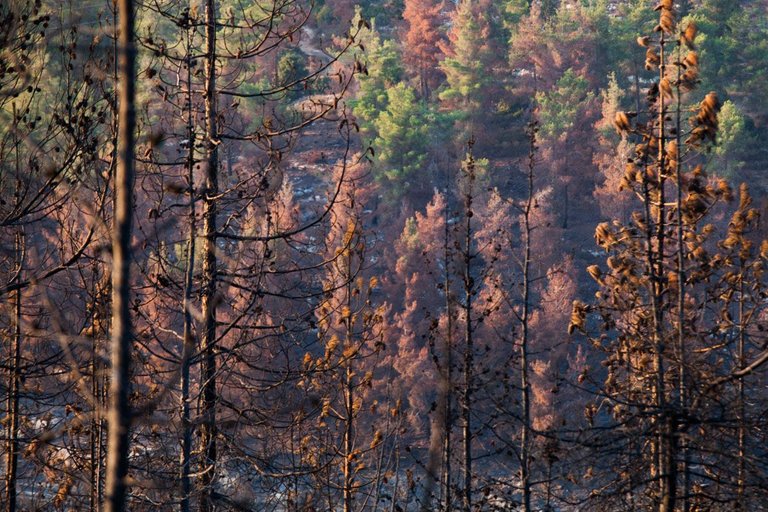 ---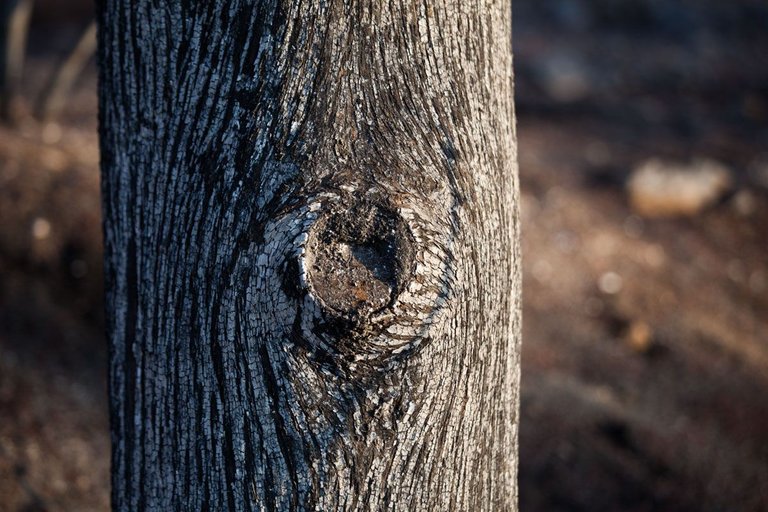 ---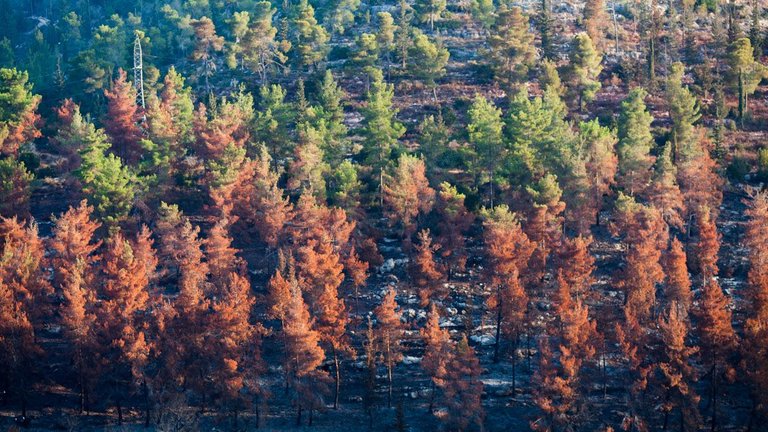 ---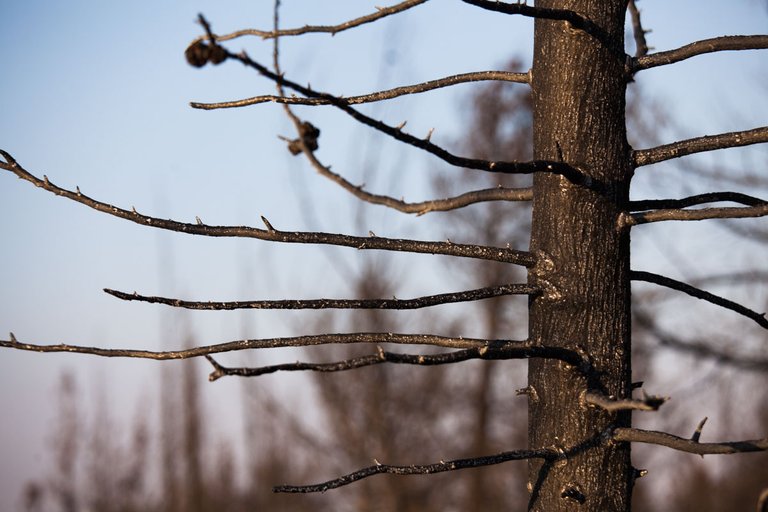 ---
And some black and white stuff...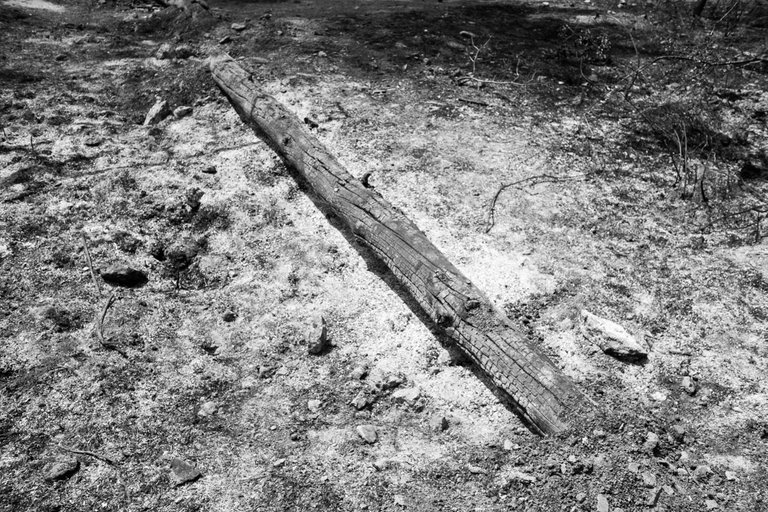 ---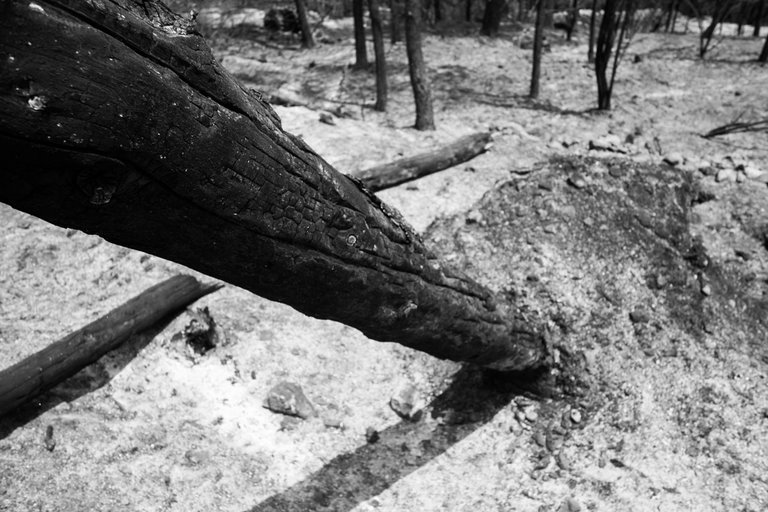 ---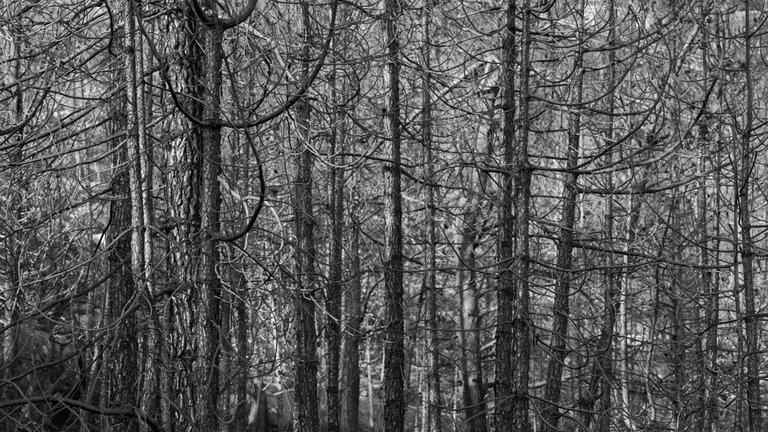 ---
Contributed to the hosted by @friendlymoose POB photo contest: Subject: TREES use #pobphotocontest if you want to be a part of this contest.
---
Find me on Twitter and on IG
my NFT ART * opensea * hicetnunc *
Stay safe
Stay alive
Stay free
All rights reserved.
Photography © Victor Bezrukov
Check my blogsite - https://www.victorbezrukov.com/
And my Youtube channel :
---
---
---