[Splinterlands] Lava Spider - Art Contest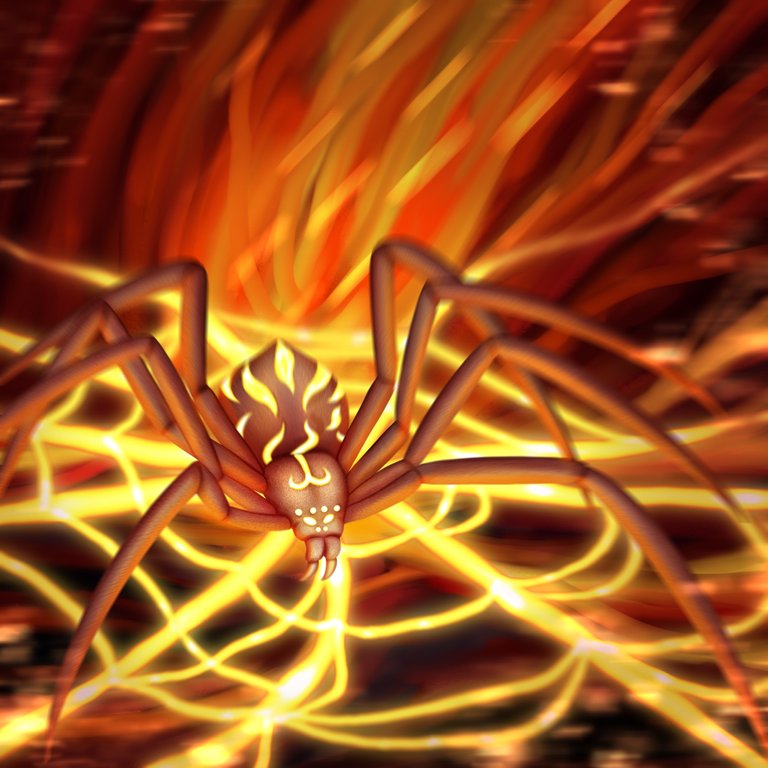 ---
Greetings, dear readers of my art blog! Today I have the pleasure to share with you my exciting participation in the Splinterlands art contest. As a passionate digital artist, I'm always on the lookout for new opportunities to challenge my skills and let my creativity run wild.
The character I chose for my masterpiece was none other than the imposing "Lava Spider". Imagine a huge spider that dwells deep within volcanoes, spinning threads of fire to trap its enemies in fiery webs. With that description alone, you can imagine the incredible mix of mystery, danger and beauty that surrounds this fantastic being.
When I started working on my fanart, I was determined to capture the essence and power of the Lava Spider. I wanted to convey the feeling of being in the presence of such a majestic yet terrifying creature. I immersed myself in research, studying the anatomy of the spiders and the details of the volcanic environment. I wanted every line, every shadow and every stroke to reflect the passion I felt for this fiery creature.
One of the most exciting parts of this project was the depiction of the fiery threads that the Lava Spider weaves to trap its enemies. I wanted them to radiate an intense glow and convey the feeling of scorching heat. It was a challenge to strike the perfect balance between the elegance of fire and its destructive nature, but with each brush stroke, I got closer to my vision.
After countless hours of work, I finally finished my Lava Spider fanart. I felt proud of what I had accomplished. Every detail, from the piercing eyes to the dancing flames, came together to create an image that I hoped would capture the imagination of viewers and immerse them in the fascinating world of Splinterlands.
Now, with my fanart completed, I submitted it to the Splinterlands art contest in hopes that my interpretation of the Lava Spider would leave a lasting impression on the judges. Although the competition is fierce and there are many talented artists participating, I am confident that my passion and dedication will shine through my artwork.
In conclusion, I want to thank Splinterlands for giving me this opportunity to express my creativity and be a part of their amazing community. Regardless of the outcome of the contest, this project has reminded me why I love digital art: the ability to transport people to imaginary worlds, where spiders weave threads of fire and beauty and danger intertwine in a fiery embrace.
Until next time, my dear readers! I look forward to sharing more artistic adventures with you all very soon. Keep the passion for art alive and don't stop exploring the limits of your own creativity.
Next I show you the step by step of the development of the illustration.
¡Saludos, queridos lectores de mi blog de arte! Hoy tengo el placer de compartir con ustedes mi emocionante participación en el concurso de arte de Splinterlands. Como artista digital apasionado, siempre estoy en busca de nuevas oportunidades para desafiar mis habilidades y dejar volar mi creatividad.
El personaje que elegí para mi obra maestra fue nada menos que la imponente "Lava Spider". Imaginen una enorme araña que habita en lo más profundo de los volcanes, tejiendo hilos de fuego para atrapar a sus enemigos en telarañas ardientes. Solo con esa descripción, ya se pueden imaginar la increíble mezcla de misterio, peligro y belleza que envuelve a este ser fantástico.
Cuando comencé a trabajar en mi fanart, estaba decidido a capturar la esencia y el poder de la Lava Spider. Quería transmitir la sensación de estar en presencia de una criatura tan majestuosa y aterradora a la vez. Me sumergí en la investigación, estudiando la anatomía de las arañas y los detalles del entorno volcánico. Quería que cada línea, cada sombra y cada trazo reflejaran la pasión que sentía por esta criatura de fuego.
Una de las partes más emocionantes de este proyecto fue la representación de los hilos de fuego que la Lava Spider teje para atrapar a sus enemigos. Quería que irradiaran un brillo intenso y que transmitieran la sensación de calor abrasador. Fue un desafío lograr el equilibrio perfecto entre la elegancia del fuego y su naturaleza destructiva, pero con cada pincelada, me acercaba más a mi visión.
Después de incontables horas de trabajo, finalmente terminé mi fanart de la Lava Spider. Me sentí orgulloso de lo que había logrado. Cada detalle, desde los ojos penetrantes hasta las llamas danzantes, se unió para crear una imagen que esperaba que capturara la imaginación de los espectadores y los sumergiera en el fascinante mundo de Splinterlands.
Ahora, con mi fanart completado, lo presenté al concurso de arte de Splinterlands con la esperanza de que mi interpretación de la Lava Spider dejara una impresión duradera en los jueces. Aunque la competencia es feroz y hay muchos artistas talentosos participando, tengo la confianza de que mi pasión y dedicación brillarán a través de mi obra.
En conclusión, quiero agradecer a Splinterlands por brindarme esta oportunidad de expresar mi creatividad y ser parte de su increíble comunidad. Independientemente del resultado del concurso, este proyecto me ha recordado por qué amo el arte digital: la capacidad de transportar a las personas a mundos imaginarios, donde las arañas tejen hilos de fuego y la belleza y el peligro se entrelazan en un abrazo ardiente.
¡Hasta la próxima, mis queridos lectores! Espero poder compartir más aventuras artísticas con todos ustedes muy pronto. Mantengan viva la pasión por el arte y no dejen de explorar los límites de su propia creatividad.
A continuación les muestro el paso a paso del desarrollo de la ilustración.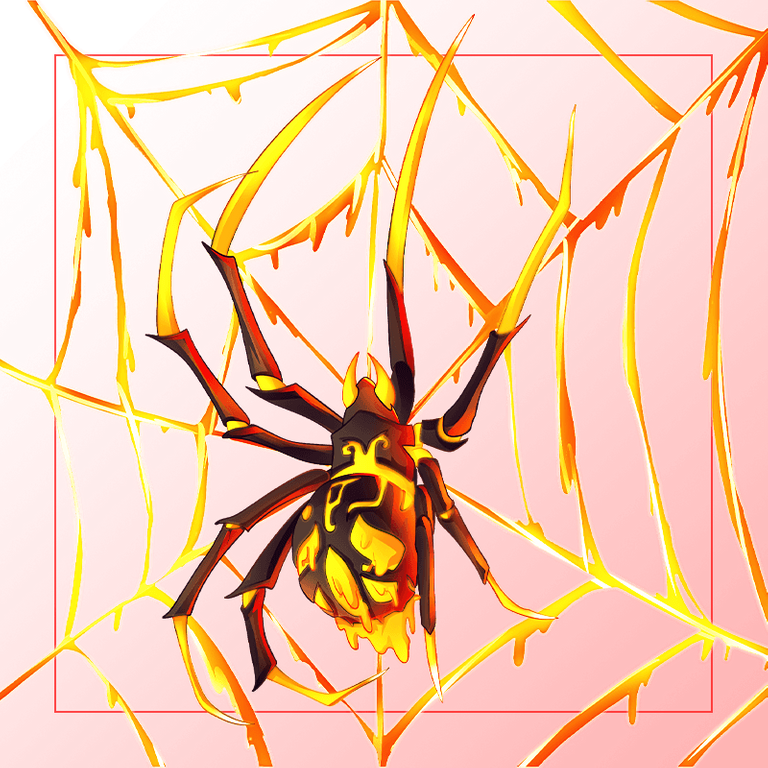 Drawing development / Desarrollo ✏️
---
Few explorers dare to go deep within the volcanoes of the world. Tales are told of great spiders that weave threads of fire and trap their enemies in webs of flame. An inescapable and painful death.
Pocos exploradores se atreven a adentrarse en las profundidades de los volcanes del mundo. Se cuentan historias de grandes arañas que tejen hilos de fuego y atrapan a sus enemigos en telarañas de llamas. Una muerte ineludible y dolorosa.
From the first moment I decided to dive into this project, I felt a surge of excitement and determination. I knew I had to capture the essence of the Lava Spider, that giant spider that weaves threads of fire in the volcanic depths. My goal was to create an image that would make viewers feel the heat and tension of the environment.
I began my artistic odyssey by researching images of real spiders and studying the details of the volcanic environment. I wanted to make sure that my interpretation of the Lava Spider was authentic and convincing. I found myself fascinated by the intricate shapes and patterns of the spiders, as well as the haunting beauty of erupting volcanoes.
With all this knowledge fresh in my mind, I dove into the blank digital canvas. I decided to use a grayscale drawing technique to establish the tonal values and the highlights and shadows of the image before adding the colors. Armed with my iPad, I let my hands move freely, allowing my intuition and passion to guide each stroke.
As the drawing began to come to life, I experienced a mix of emotions. There were moments when I felt elated, seeing how the details came together and created that atmosphere of mystery and danger that I was looking for. But there were also moments of frustration, as I struggled to capture the exact expression in the spider's piercing eyes or to make the threads of fire look fiery enough.
However, each challenge I encountered along the way only fueled my determination. I continued to refine the details, adding subtle textures and adjusting tonal values to create depth and realism. As the drawing neared completion, my heart pounded with excitement. I knew I was creating something special, something that could captivate viewers and transport them to a world full of wonder.
Desde el primer momento en que decidí sumergirme en este proyecto, sentí una oleada de emoción y determinación. Sabía que tenía que capturar la esencia de la Lava Spider, esa araña gigante que teje hilos de fuego en las profundidades volcánicas. Mi objetivo era crear una imagen que hiciera que los espectadores sintieran el calor y la tensión del entorno.
Comencé mi odisea artística investigando imágenes de arañas reales y estudiando los detalles del entorno volcánico. Quería asegurarme de que mi interpretación de la Lava Spider fuera auténtica y convincente. Me encontré fascinado por las formas y los patrones intrincados de las arañas, así como por la inquietante belleza de los volcanes en erupción.
Con todos estos conocimientos frescos en mi mente, me sumergí en el lienzo digital en blanco. Decidí utilizar una técnica de dibujo a escala de grises para establecer los valores tonales y las luces y sombras de la imagen antes de agregar los colores. Armado con mi iPad, dejé que mis manos se movieran libremente, permitiendo que mi intuición y mi pasión guiaran cada trazo.
A medida que el dibujo comenzaba a cobrar vida, experimenté una mezcla de emociones. Hubo momentos en los que me sentí eufórico, viendo cómo los detalles se unían y creaban esa atmósfera de misterio y peligro que buscaba. Pero también hubo momentos de frustración, cuando luchaba por capturar la expresión exacta en los ojos penetrantes de la araña o por lograr que los hilos de fuego parecieran lo suficientemente ardientes.
Sin embargo, cada desafío que encontraba en el camino solo avivaba mi determinación. Continué refinando los detalles, añadiendo texturas sutiles y ajustando los valores tonales para crear profundidad y realismo. A medida que el dibujo se acercaba a su finalización, mi corazón latía con emoción. Sabía que estaba creando algo especial, algo que podría cautivar a los espectadores y transportarlos a un mundo lleno de asombro.
Finally, it was time to apply the colors. I dove into a vibrant and warm palette, seeking to capture the very essence of fire. With each brushstroke of color, the drawing came to life in a way I had never experienced before. The flames danced on the digital canvas, seeming to pulsate with intensity and energy.
As the drawing was completed, I experienced a mixture of satisfaction and exhaustion. I had invested a significant amount of time and effort into this project, and seeing it take shape before my eyes was truly gratifying. I felt proud that I had overcome the challenges and created a visual representation of the Lava Spider that I hoped would leave a lasting impression.
So there you have it folks, my exciting journey to create the digital drawing of the Lava Spider in Splinterlands. It was a process filled with ups and downs, laughter and moments of deep contemplation. But ultimately, I felt fulfilled and honored to be able to bring this amazing creature to life and share my passion for art with all of you. Until the next creative adventure!
Finalmente, llegó el momento de aplicar los colores. Me sumergí en una paleta vibrante y cálida, buscando capturar la esencia misma del fuego. Con cada pincelada de color, el dibujo cobraba vida de una manera que nunca antes había experimentado. Las llamas danzaban en el lienzo digital, parecían palpitar con intensidad y energía.
A medida que el dibujo se completaba, experimenté una mezcla de satisfacción y agotamiento. Había invertido una cantidad significativa de tiempo y esfuerzo en este proyecto, y verlo tomar forma frente a mis ojos fue realmente gratificante. Me sentí orgulloso de haber superado los desafíos y de haber creado una representación visual de la Lava Spider que esperaba que dejara una impresión duradera.
Así que ahí lo tienen, amigos, mi emocionante viaje para crear el dibujo digital de la Lava Spider en Splinterlands. Fue un proceso lleno de altibajos, de risas y de momentos de contemplación profunda. Pero en última instancia, me sentí realizado y honrado de poder dar vida a esta asombrosa criatura y compartir mi pasión por el arte con todos ustedes. ¡Hasta la próxima aventura creativa!
Final design / Diseño final ‍🎨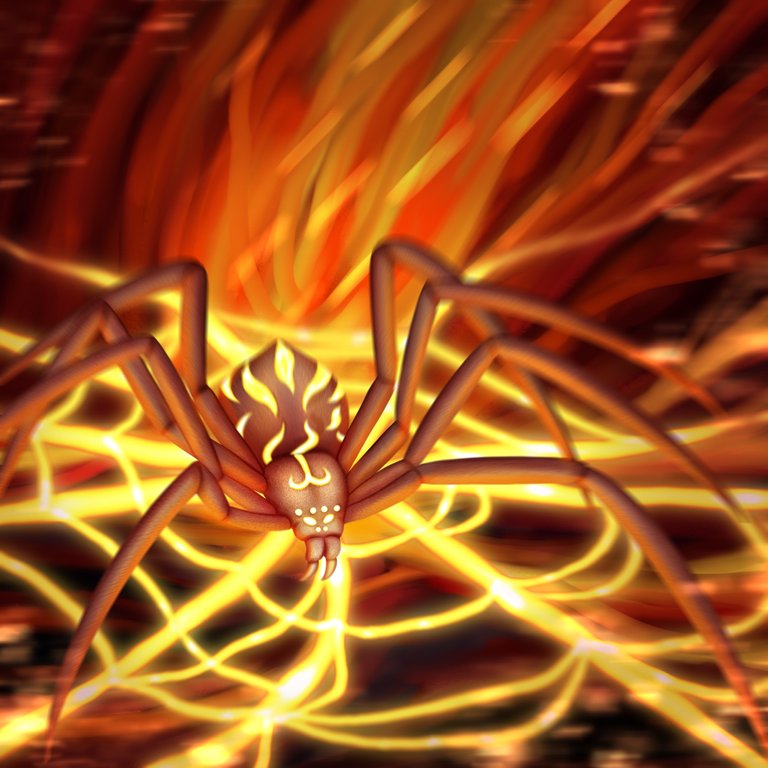 Used tools / Herramientas usadas📌
---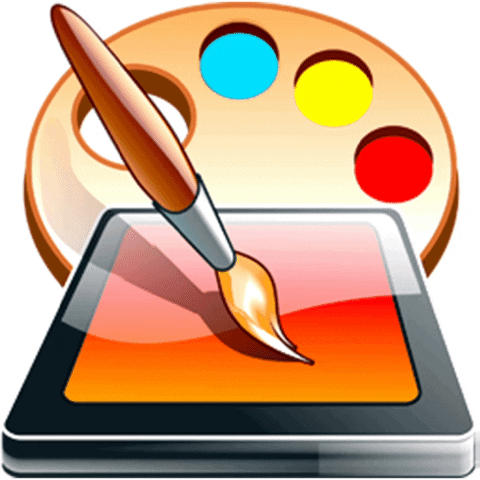 Programs: Imovie
Procreate
SketchBook
Tablet: Ipad Pro
Apple Pencil

Brushes: Airbrush
Pencil
Felt-tip pen
Skin brush

Time: 8 hours

Past drawings / Dibujos pasados 🔙
---
Thank you for your attention. We'll see you again in the next post, don't miss it.
Gracias por la atención prestada. Nos veremos de nuevo en el proximo post, no se lo pierdan.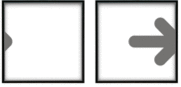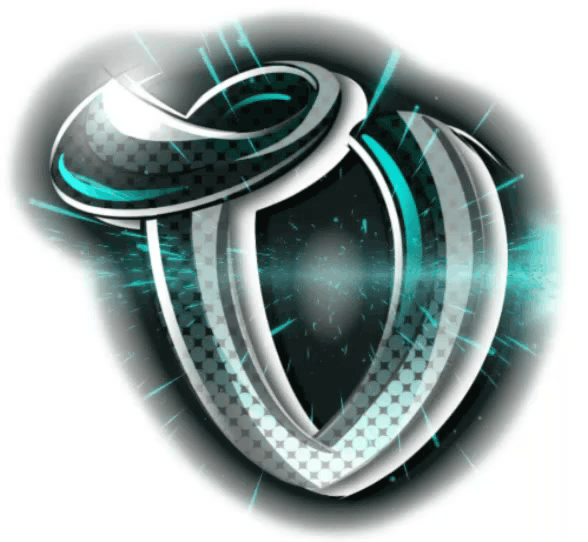 Copyright © @victartex - All Rights Reserved. Design and editing by own authorship.
El punto de partida de todo logro es el deseo.
Napoleon Hill

---
---