[Splinterlands] Theorosa Nightshade - Social Media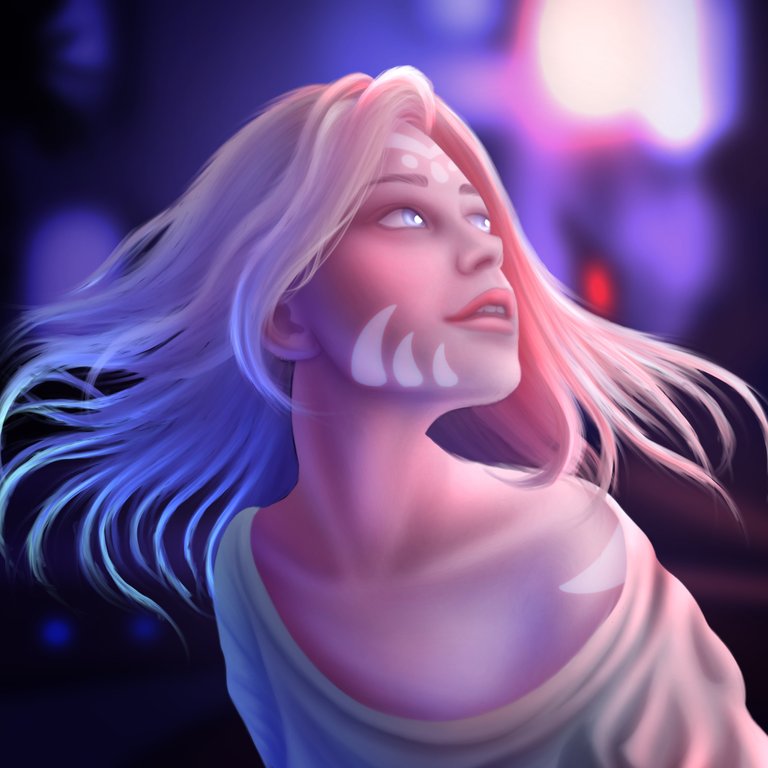 ---
Hello to all digital art enthusiasts!
I'm excited to be back on the blog to tell you about my latest experience as a social media artist! This time, I had the opportunity to dive into the amazing world of Splinterlands and bring to life one of its iconic characters - Theorosa Nightshade!
Theorosa Nightshade is a fascinating figure, a character that exudes mystery and charm. I decided to give her my own twist and depict her in a realistic style. I wanted to capture her adolescent essence as she gazed at the bright night lights of a bustling city. Imagine a girl with a deep gaze, lost in thought as the shadows blend with the vibrant lights around her.
To achieve that effect, I opted for two-tone lighting: a captivating red glow and a touch of subtle blue. I wanted the atmosphere to be intriguing, almost as if she was immersed in a parallel world. So I played with light and shadow to highlight her expression and bring out the details of her light clothing. Each stroke was carefully considered to create an image that would captivate the viewer.
Working on this Theorosa Nightshade fanart was a real delight for me. It allowed me to explore my own artistic style and bring to life a character that fascinates me. It was a challenge to balance the realistic representation with the touch of fantasy that Splinterlands inspires.
Also, I want to thank the Splinterlands community and all the fans who appreciate my work. Your feedback and support is really encouraging and motivates me to keep creating. It is always gratifying to know that my illustrations can evoke emotions and connect with other art lovers.
If you are not yet familiar with Splinterlands, I encourage you to explore this fascinating universe. It's a collectible card game that offers endless creative possibilities and strategic challenges - and don't forget to look for Theorosa Nightshade in the game!
Thank you all for following me on this exciting artistic adventure. I hope you enjoy my fanart and all that's to come - see you on social media and in the next art project!
See you soon, fellow artists!
Next I show you the step by step of the development of the illustration.
¡Hola a todos los entusiastas del arte digital!
¡Estoy emocionado de estar de vuelta en el blog para contarles sobre mi última experiencia como artista en las redes sociales! Esta vez, tuve la oportunidad de sumergirme en el increíble mundo de Splinterlands y dar vida a uno de sus personajes emblemáticos: ¡Theorosa Nightshade!
Theorosa Nightshade es una figura fascinante, un personaje que exuda misterio y encanto. Decidí darle mi propio giro y representarla en un estilo realista. Quería capturar su esencia adolescente mientras contemplaba las brillantes luces nocturnas de una bulliciosa ciudad. Imaginen a una chica con una mirada profunda, perdida en sus pensamientos mientras las sombras se mezclan con las luces vibrantes a su alrededor.
Para lograr ese efecto, opté por una iluminación en dos tonos: un cautivante resplandor rojo y un toque de azul sutil. Quería que la atmósfera fuera intrigante, casi como si estuviera inmersa en un mundo paralelo. Así que jugué con las luces y sombras para resaltar su expresión y destacar los detalles de su vestimenta ligera. Cada trazo fue cuidadosamente considerado para crear una imagen que cautivara al espectador.
Trabajar en este fanart de Theorosa Nightshade fue un verdadero deleite para mí. Me permitió explorar mi propio estilo artístico y darle vida a un personaje que me fascina. Fue un desafío equilibrar la representación realista con el toque de fantasía que Splinterlands inspira.
Además, quiero agradecer a la comunidad de Splinterlands y a todos los fans que aprecian mi trabajo. Sus comentarios y apoyo son realmente alentadores y me motivan a seguir creando. Siempre es gratificante saber que mis ilustraciones pueden evocar emociones y conectar con otros amantes del arte.
Si aún no conocen Splinterlands, les animo a explorar este fascinante universo. Es un juego de cartas coleccionables que ofrece un sinfín de posibilidades creativas y desafíos estratégicos. ¡Y no se olviden de buscar a Theorosa Nightshade en el juego!
Gracias a todos por seguirme en esta emocionante aventura artística. Espero que disfruten de mi fanart y de todo lo que está por venir. ¡Nos vemos en las redes sociales y en el próximo proyecto artístico!
¡Hasta pronto, amigos artistas!
A continuación les muestro el paso a paso del desarrollo de la ilustración.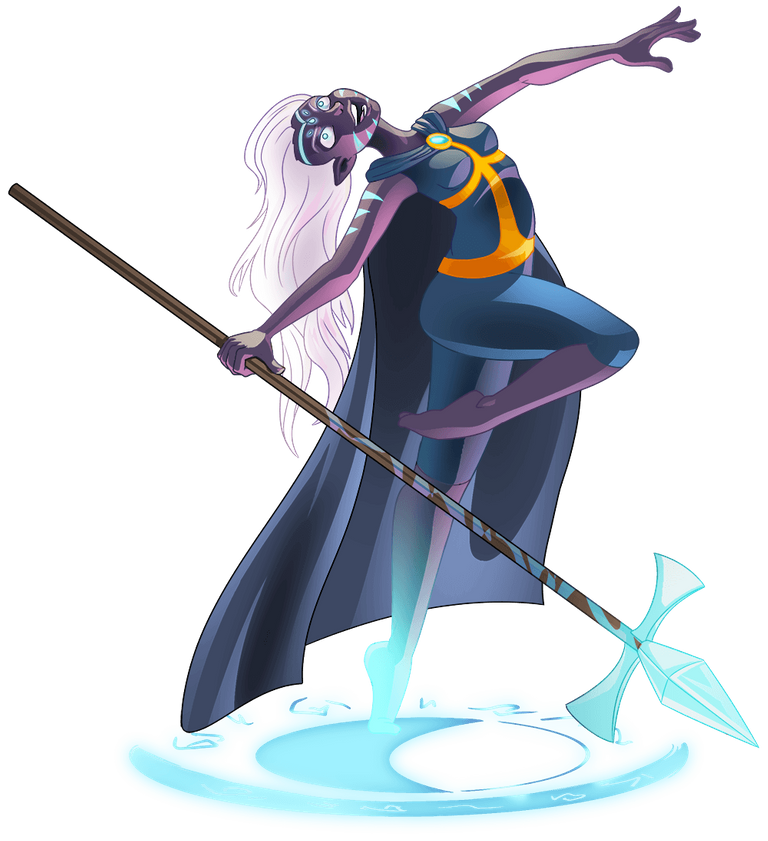 Drawing development / Desarrollo ✏️
---
The black moon of Sardak is the largest of the Splintral moons, but it is always difficult to spot in the night sky. Still, it is only by Sardak's dim light that Theorosa Nightshade has been guided and given power for all this time.
La luna negra de Sardak es la mayor de las lunas de Splintral, pero siempre es difícil divisarla en el cielo nocturno. Sin embargo, sólo la tenue luz de Sardak ha guiado a Theorosa Nightshade y le ha dado poder durante todo este tiempo.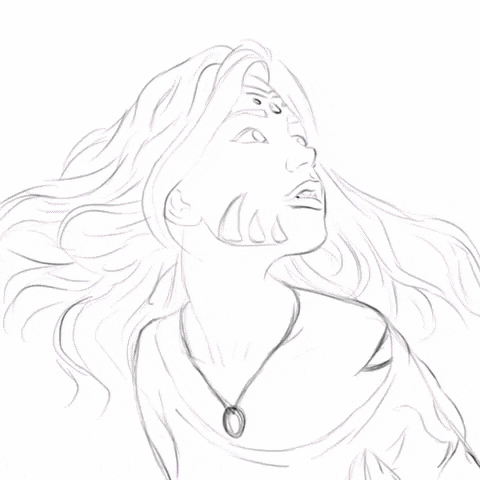 Let me take you through my creative experience as I tell you how I felt throughout the process.
When I started this project, I was full of enthusiasm and excitement. Theorosa Nightshade is such an interesting and enigmatic character that I couldn't wait to bring her to life in my own style. I decided to use a grayscale drawing technique so I could play with light and shadow before adding color.
I started by defining Theorosa's proportions and pose. I wanted to capture her adolescent look and contemplative attitude as she watched the nighttime city lights. It was a challenge, but I was also inspired by the character's unique personality. As I drew the initial lines, I let myself get carried away with the fluidity of the digital pencil, allowing me to experiment with different expressions and poses until I found the one that best fit my vision.
As I progressed through the details, my excitement grew. I kept outlining Theorosa's facial features, making sure to capture her deep gaze and light, silky hair. Each line I added brought me closer to capturing the essence of the character. I was completely engrossed in the process, enjoying each stroke and watching her come to life little by little.
Once I had the basic structure, I started working on the shadows and volumes. It was an exciting moment because this is where the drawing really came to life. Using a wide range of shades of gray, I created subtle and deep contrasts to bring out Theorosa's facial features and give the drawing dimension. I felt like I was unearthing the very essence of the character as I added more depth and texture.
Permíteme llevarte a través de mi experiencia creativa mientras te cuento cómo me sentí durante todo el proceso.
Cuando comencé este proyecto, estaba lleno de entusiasmo y emoción. Theorosa Nightshade es un personaje tan interesante y enigmático que no podía esperar para darle vida en mi propio estilo. Decidí utilizar una técnica de dibujo en escala de grises para poder jugar con las luces y sombras antes de agregar el color.
Comencé definiendo las proporciones y el pose de Theorosa. Quería capturar su aspecto adolescente y su actitud contemplativa mientras observaba las luces nocturnas de la ciudad. Fue un desafío, pero también me sentí inspirado por la personalidad única del personaje. A medida que trazaba las líneas iniciales, me dejé llevar por la fluidez del lápiz digital, permitiéndome experimentar con diferentes expresiones y posturas hasta encontrar la que mejor encajara con mi visión.
A medida que avanzaba en los detalles, mi emoción crecía. Fui delineando los rasgos faciales de Theorosa, asegurándome de capturar su mirada profunda y su cabello claro y sedoso. Cada línea que añadía me acercaba más a plasmar la esencia del personaje. Me sentía completamente absorto en el proceso, disfrutando cada trazo y viendo cómo cobraba vida poco a poco.
Una vez que tuve la estructura básica, comencé a trabajar en las sombras y los volúmenes. Fue un momento emocionante porque aquí es donde el dibujo realmente cobró vida. Utilizando una amplia gama de tonos de gris, creé contrastes sutiles y profundos para resaltar los rasgos faciales de Theorosa y darle dimensión al dibujo. Me sentía como si estuviera desenterrando la esencia misma del personaje a medida que añadía más profundidad y textura.
Finally, it was time to apply the color. I chose a palette of reds and blues to enhance the mysterious, nocturnal atmosphere I wanted to convey. As the colors came to life in the image, I felt excited and satisfied. Each brushstroke of color added more life and vibrancy to the drawing, as if Theorosa was really there, enveloped in the magic of the night.
As I finished the drawing, I felt tremendously proud of what I had accomplished. I had captured the essence of Theorosa Nightshade in my own style, and the result was exactly what I had imagined. I felt a mixture of satisfaction and awe as I saw how each stroke, each shadow, and each touch of color came together to create an image that reflected the essence of this fascinating character.
So there you have it, the process behind my digital drawing of Theorosa Nightshade in grayscale. It was a journey filled with excitement, challenges and moments of pure emotion. I hope this account has given you an idea of the passion and dedication I put into this project - I can't wait to continue creating more artwork and sharing it with you!
Finalmente, llegó el momento de aplicar el color. Elegí una paleta de tonos rojos y azules para realzar la atmósfera nocturna y misteriosa que quería transmitir. A medida que los colores cobraban vida en la imagen, me sentía emocionado y satisfecho. Cada pincelada de color añadía más vida y vibración al dibujo, como si Theorosa estuviera realmente allí, envuelta en la magia de la noche.
A medida que finalizaba el dibujo, me sentí tremendamente orgulloso de lo que había logrado. Había capturado la esencia de Theorosa Nightshade en mi propio estilo, y el resultado era exactamente lo que había imaginado. Sentí una mezcla de satisfacción y asombro al ver cómo cada trazo, cada sombra y cada toque de color se unían para crear una imagen que reflejaba la esencia de este personaje tan fascinante.
Así que ahí lo tienes, el proceso detrás de mi dibujo digital de Theorosa Nightshade en escala de grises. Fue un viaje lleno de entusiasmo, desafíos y momentos de pura emoción. Espero que este relato te haya dado una idea de la pasión y la dedicación que puse en este proyecto. ¡Estoy ansioso por seguir creando más obras de arte y compartirlas contigo!
Final design / Diseño final ‍🎨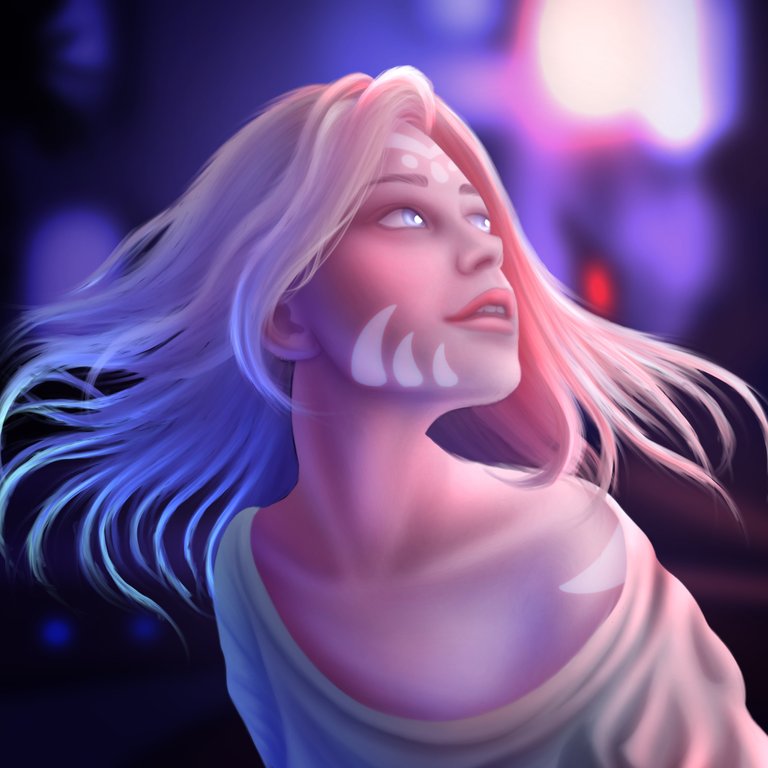 Used tools / Herramientas usadas📌
---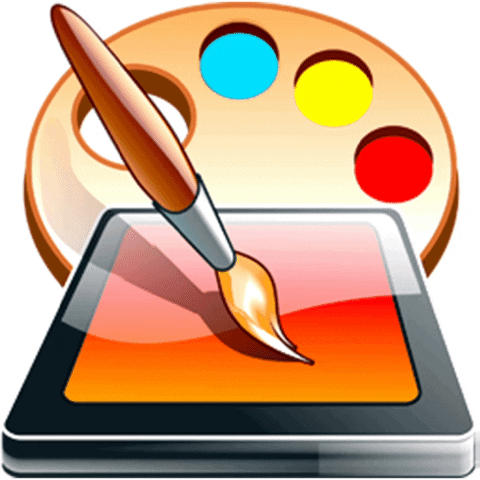 Programs: Imovie
Procreate
SketchBook
Tablet: Ipad Pro
Apple Pencil

Brushes: Airbrush
Pencil
Felt-tip pen
Skin brush

Time: 8 hours

Past drawings / Dibujos pasados 🔙
---
Thank you for your attention. We'll see you again in the next post, don't miss it.
Gracias por la atención prestada. Nos veremos de nuevo en el proximo post, no se lo pierdan.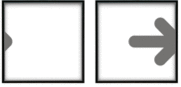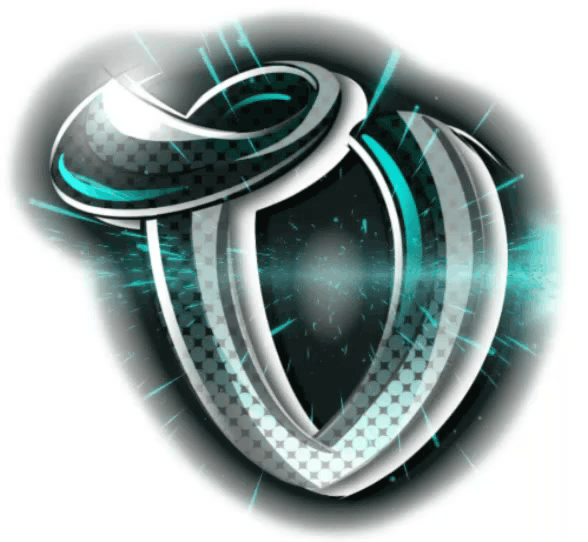 Copyright © @victartex - All Rights Reserved. Design and editing by own authorship.
El punto de partida de todo logro es el deseo.
Napoleon Hill

---
---