UN HOMBRE DE FAMILIA 👴 A FAMILY MAN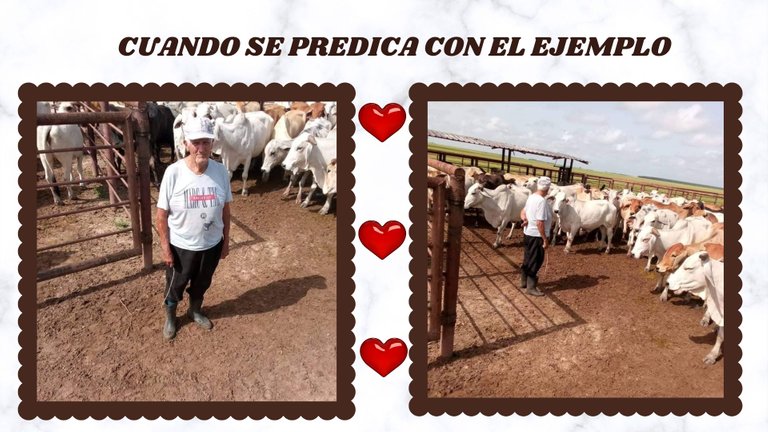 Hola amigos de Motherhood, bendiciones para todos. Como hijos muchas veces no vemos con amor y objetividad lo que nos enseñan y brindan en el calor del hogar y la familia. A medida que crecemos y vamos trazando nuestra propia línea de vida, nos damos cuenta del tiempo perdido y nos pesan las decisiones mal tomadas. Pero de eso no voy a hablarles porque todos en cierto momento de nuestras vidas hemos decidido caminar por el camino equivocado y es válido porque errar es de humanos "así decía mi mamá". Hoy quiero compartir con ustedes un poco sobre la vida de mi padre, pero mas que eso contarles, que como hombre de familia siempre ha predicado con el ejemplo de ser un señor responsable y trabajador.
Hello friends of Motherhood, blessings to all. As children, many times we do not see with love and objectivity what they teach us and offer us in the warmth of home and family. As we grow up and draw our own line of life, we realize the time wasted and the bad decisions made weigh us down. But I'm not going to talk about that because all of us at some point in our lives have decided to walk the wrong path and it's valid because to err is human "that's what my mom used to say." Today I want to share with you a little about the life of a father, but more than that, tell you that as a family man he has always led by example of being responsible and hard-working.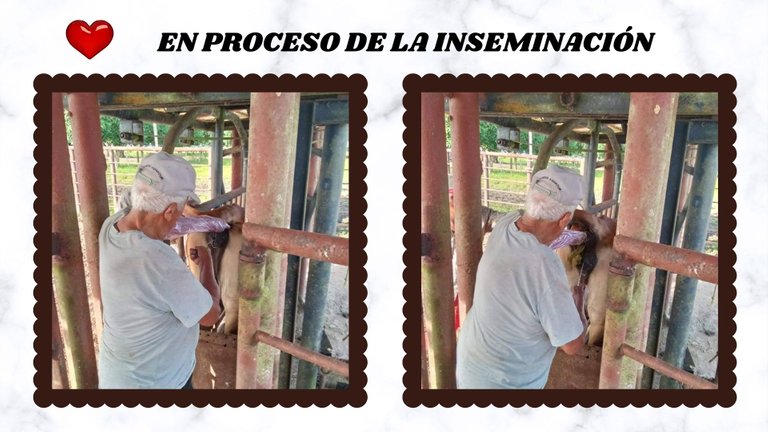 Este don con 77 años de edad, aun lo podemos ver haciendo lo que ama y sabe, con mas de 50 años de experiencia, nos predica con su ejemplo que todo con responsabilidad se puede lograr. Mi padre a lo largo de su carrera ha dejado un precedente en su entorno laboral, nos ha enseñado que el trabajo honra y edifica al hombre, y que todo lo que ha puesto sobre nuestra mesa ha sido fruto de su trabajo y honradez.
This gift with 77 years of age, we can still see him doing what he loves and knows, with more than 50 years of experience, he preaches to us with his example that everything can be achieved with responsibility. Throughout his career, my father has left a precedent in his work environment, he has taught us that work honors and builds man, and that everything he has put on our table has been the fruit of his work and honesty.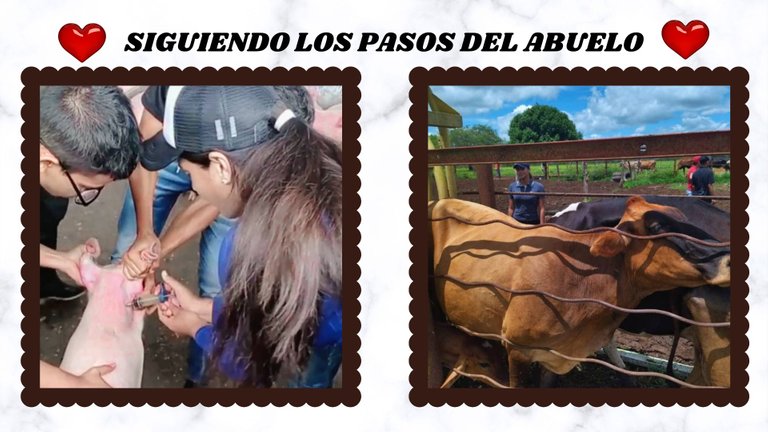 Como abuelo hoy comparte de sus experiencias y conocimientos con mi hija, quien es estudiante de la carrera de medicina veterinaria, como yo, el se siente orgulloso de que por lo menos uno de sus 11 nietos le guste la carrera; para mi es un placer verlos y escucharlos hablar durante horas, y el deseo de de mi hija es, ser tan buena como lo es su abuelo, llevar con orgullo ese estandarte y poder hacer lo correcto. Es gratificante saber que todo lo sembrado en nosotros como familia sigue dando frutos, hoy nuestra familia tiene hijos y nietos responsables, profesionales y honrados, y todo gracias al ejemplo del roble de nuestra familia. Dios permita que mi padre pueda seguir rodeado de bosta, ganado y preñando una que otra vaquita por ahí jajajajajaja. Gracias por acompañarme y leerme, nos vemos en otra oportunidad.
Las imágenes son de mi propiedad, editadas en canva, use traductor de google y los separadores son de @eve66.
As a grandfather today he shares his experiences and knowledge with my daughter, who is a veterinary medicine student, like me he is proud that at least one of his 11 grandchildren likes the career; It is a pleasure for me to see them and listen to them talk for hours, and my daughter's wish is to be as good as her grandfather is, to proudly carry that banner and be able to do the right thing. It is gratifying to know that everything planted in us as a family continues to bear fruit, today our family has responsible, professional and honest children and grandchildren, and all thanks to the example of our family's oak tree. God allow my father to continue surrounded by manure, cattle and impregnating one or another little cow out there hahahahahaha. Thanks for joining me and reading, see you another time.

The images are my property, edited in canva, use google translate and the separators are from @eve66.
---
---