SIMPLE PROCESS OF CHANGING A BROKEN FOOTWEAR OUTSOLE
HELLO HIVE
Happy Sunday to everyone, and as we cross into this new week, I pray things of joy will not depart from everything that's connected to us, also as we patiently await the rising of the crypto market prize generally, I'll love to take your through how I help me clients change the broken outsole of her sandals to a new one.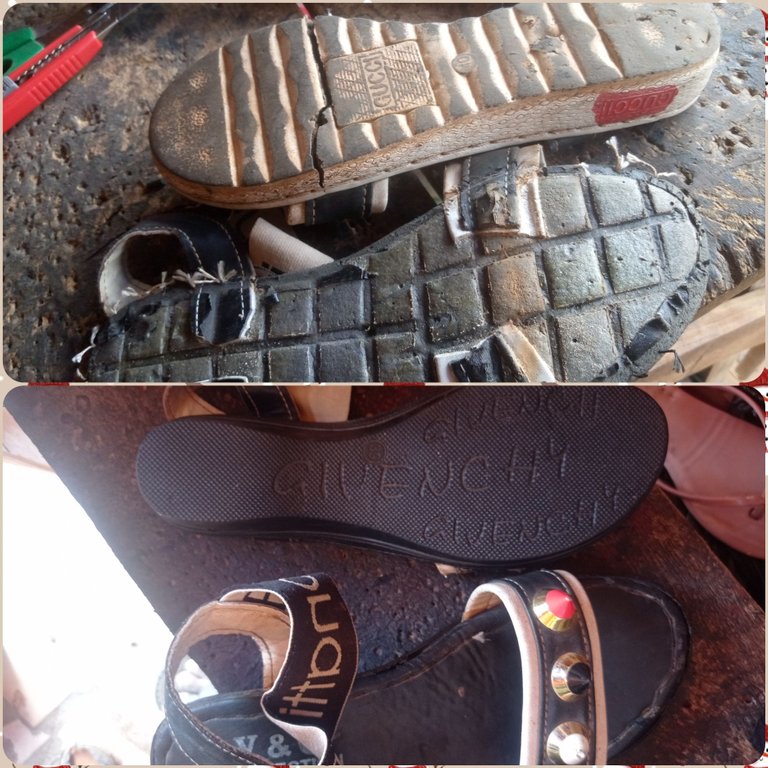 I went in search of the sole in Market, but unfortunately I couldn't locate a Gucci outsole like the one that got broken, so I had to go for one that's available, which is a Given by outsole, even though both ain't really made by the alleged brand written on them, at least she'll should feel expensive for wearing such brand.


MATERIALS AND EQUIPMENT USED
New outsole of the same size as the spoilt one.
Gum
Hammer
Brush
Super Glue

PROCESSES
The first thing I did after purchasing the new outsole is to detach the upper of the sandal from the broken outsole.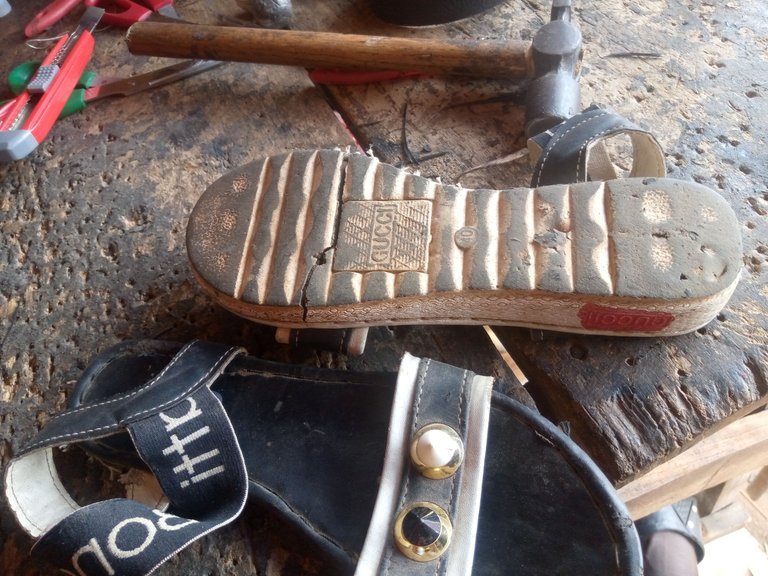 ---
After which i use the scissor to brush out the dirt and as well make the surface of the new outsole and the back of the upper rough, so that the gum will stick make the sandals stick firmly.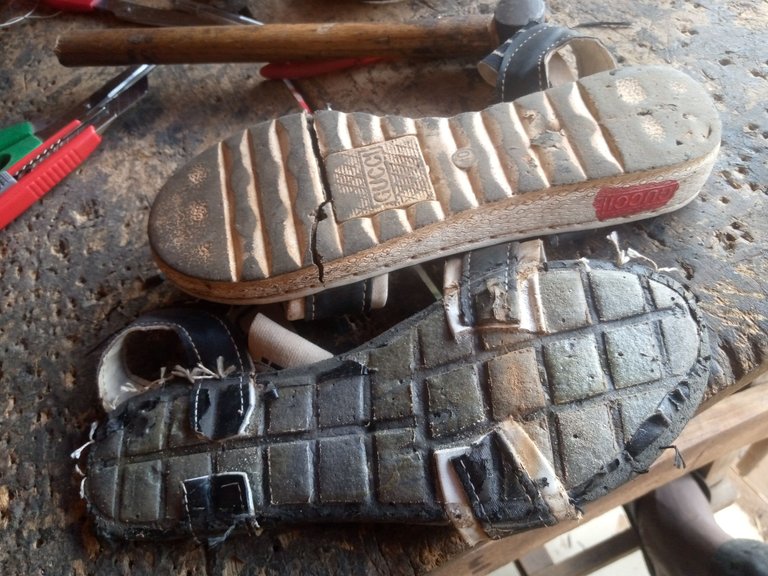 ---
After which I apply gum on the new outsole and the back of the upper, and put it aside to dry for some minutes.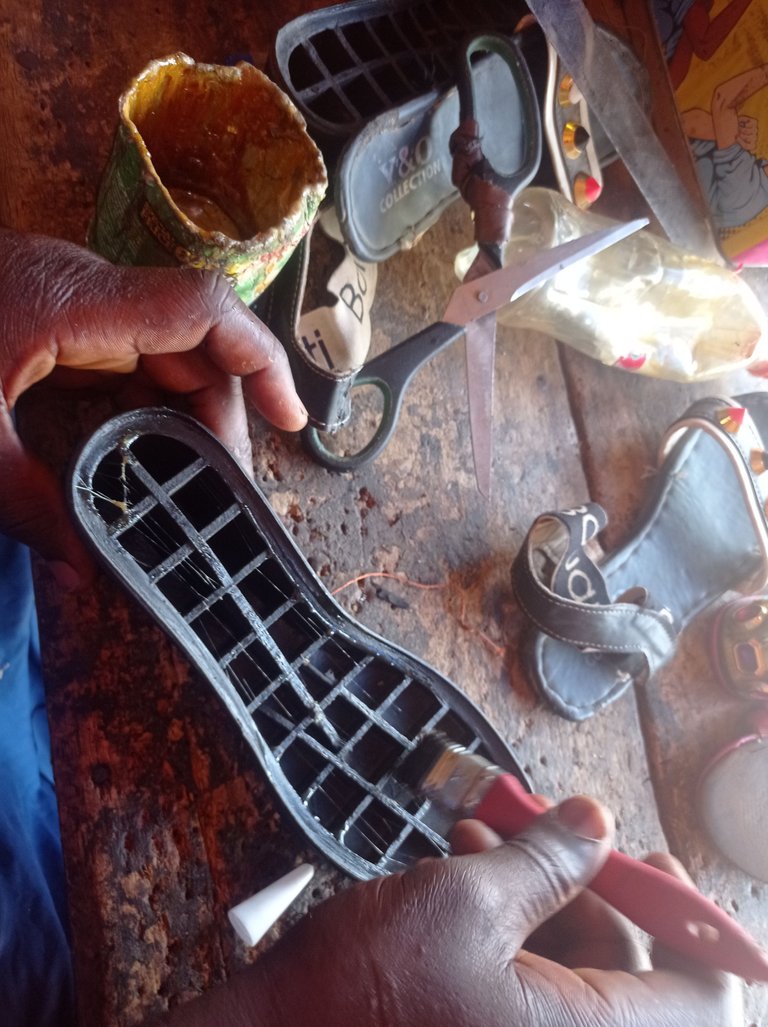 ---
Lastly I joined both together, put some super glue on it edge's and hit it with an hammer.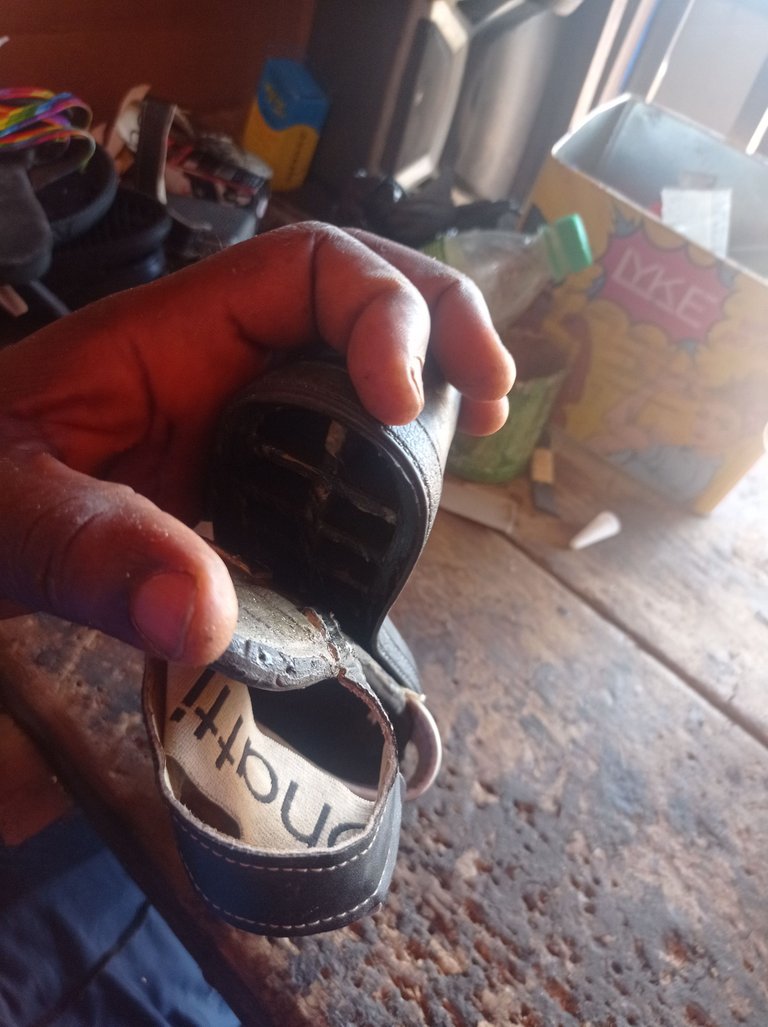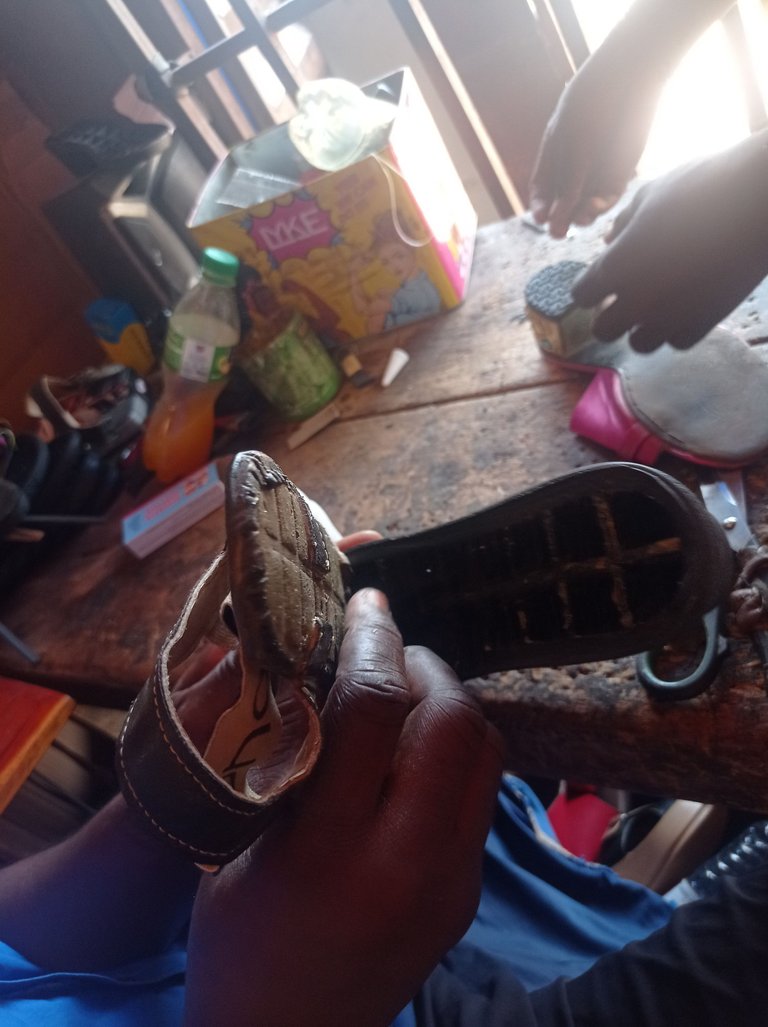 ---
And here is how the sandals now look.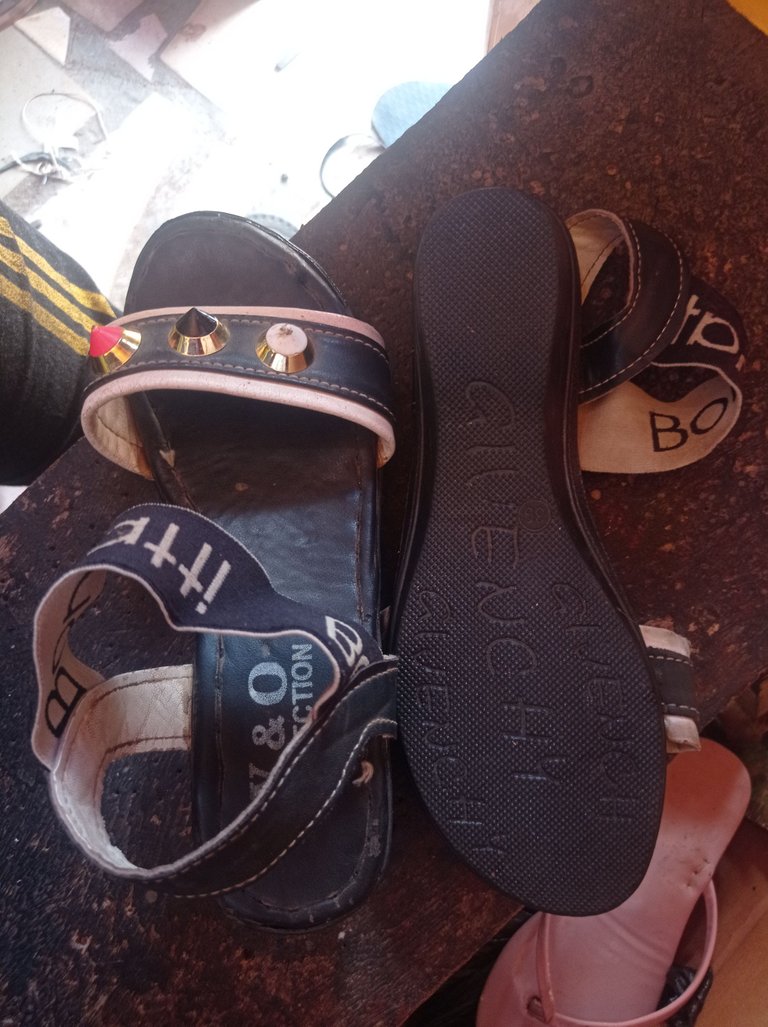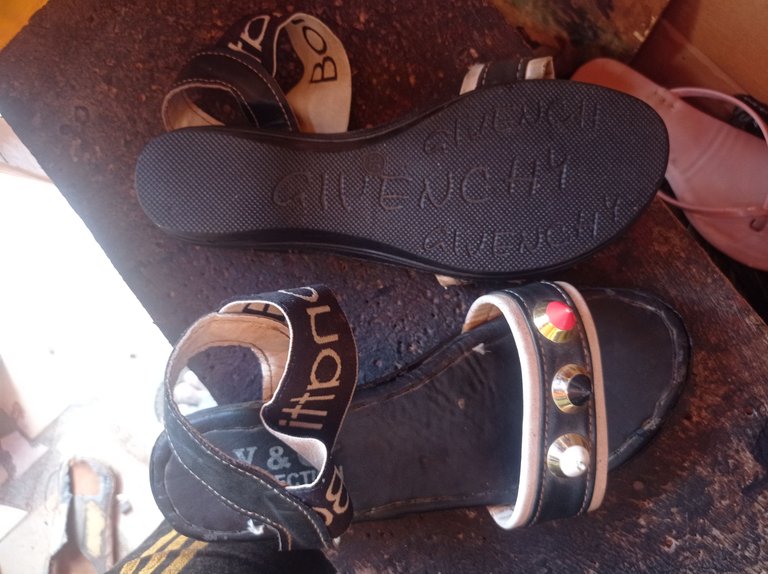 ---
The process are easy to understand and follow should in case you want to give it a trial when your footwear develop a broken or bad outsole fault.

Thanks so much for checking out my blog post, have a blessed and productive new week.
---
---