HOW I NARROWLY ESCAPED BEING SCAMMED ON BINANCE
We dwell in a time where scamming and duping people off their savings is the order of the day, because these scammers go through every means to loot all we've got. Yesterday, I was fortunate to escape the trick of one such scammer who tried to play a trick on my intelligence during the withdrawal process via P2P, but luckily for me, I was attentive enough to notice the loophole.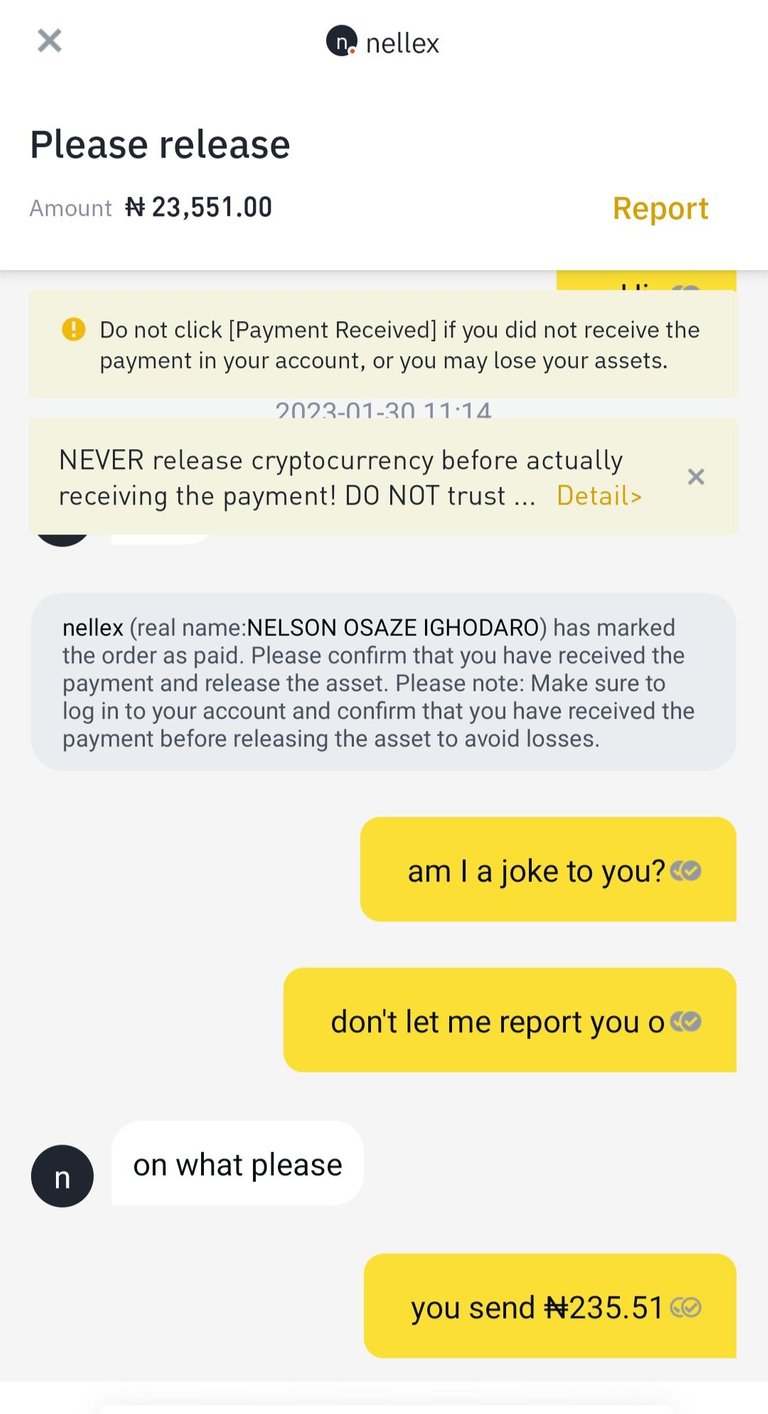 Taking a look into what happened and how it all plays out, it was just a few minutes into the sudden HBD pump yesterday morning that a friend of mine immediately contacted me to help her exchange her HBD for fiat, and after going through all the process of converting into different coins till I arrived at my country's currency, known as the naira, I went into the P2P section of Binance to pick a trader with whom I'd exchange my crypto for fiat, and then the unexpected happens.
I chose this trader Nellex because his duration of attending to transactions is conducive, and while I was waiting for him to play the fiat into my bank account before I released my crypto, within seconds he told me he had made payment and I should release my crypto so we could conclude the transaction swiftly, and not long after that I got a message from my bank that indicated that the amount has been paid.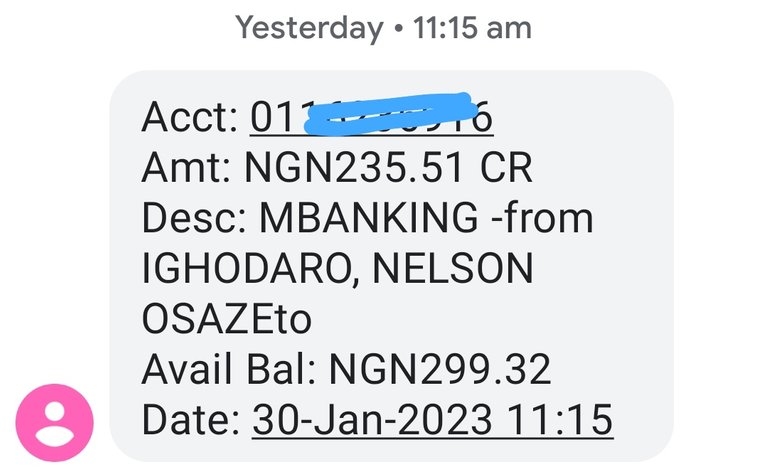 But as I usually prefer to do, I open my bank app to confirm if truly the fiat has been paid, and then I noticed the trick he played, which I didn't notice via the credit alert: instead of sending the sum of ₦23,551 he sent ₦235.51 ,This literally got me annoyed because had I not decided to double check, he would have played on my intelligence and duped me of my fund without any remedy of getting it back had I released crypto.
Immediately I sent him a message in the chat section to question him, but rather than offer apologies or at least behave like someone who's sorry, he was instead rude, and just to digress from his bad behaviors and even jump into politics, he accused me of being a supporter of a failed government and so on. All this is just funny to me because I don't know how they're related to my money or what he ought to send but fails to do so.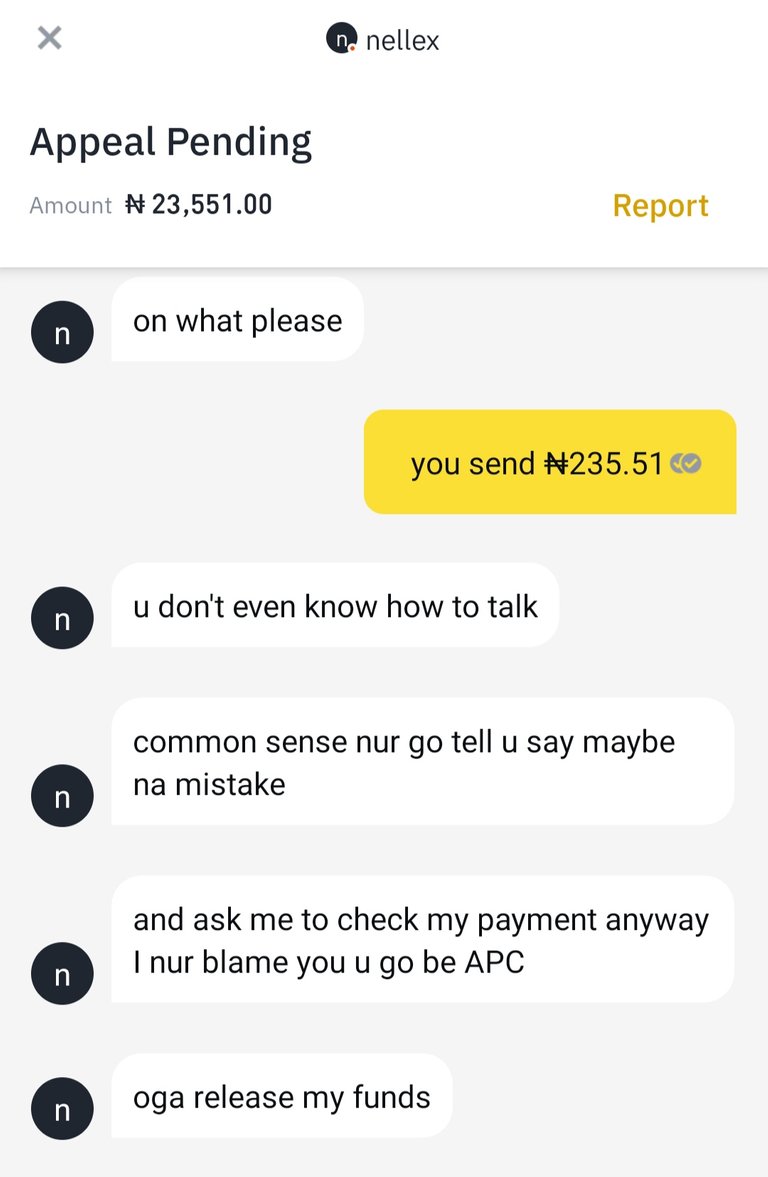 He kept pestering me to release crypto, which I refused; I even had to discuss with my friends in the Neoxian city Discord on how best to go about the case and get @burlarj advice that I just don't release until I get my money and that I should as well report him and give him a bad review to warn his potential clients.
While on Discord, others shared their experience of how these third-party traders behave in the P2P section of Binance. I hope the Binance team works on curbing the activities of such people, or else many will keep losing funds to them.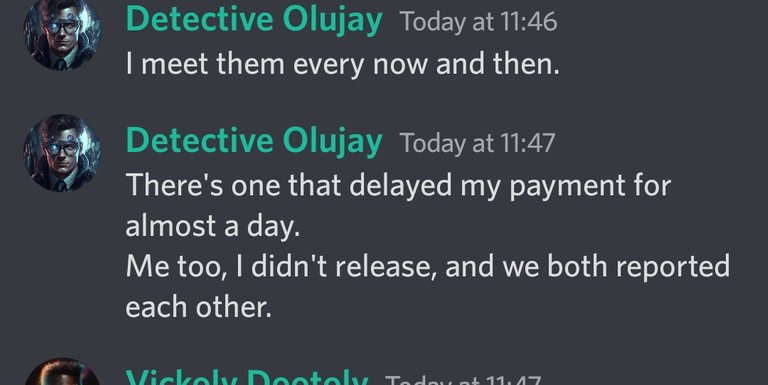 My advice is that for every transaction we want to perform anywhere, we should try as much as possible to be vigilant, pay attention to details, even to the tiniest dot, and be certain that things are in order before we release our crypto assets to such people, because immediately we do. It's gone forever.
---
Note: All images are screenshot from Binance, my message and neoxian city Discord channel.
---
Thanks so much for your time, have a blessed and productive day.
Posted Using LeoFinance Beta
Posted Using LeoFinance Beta
Posted Using LeoFinance Beta
---
---