HOW I MADE THESE BEAUTIFUL SANDALS FOR MY NEW CUSTOMER
HELLO HIVE
Happy new week everyone, I wish you all the best in all you do throughout the week, I'm always excited to visit the community on Mondays because more mind-blowing needlework project are published on Mondays, than other week days, so today I'll love to add this lovely footwear I made recently to the list.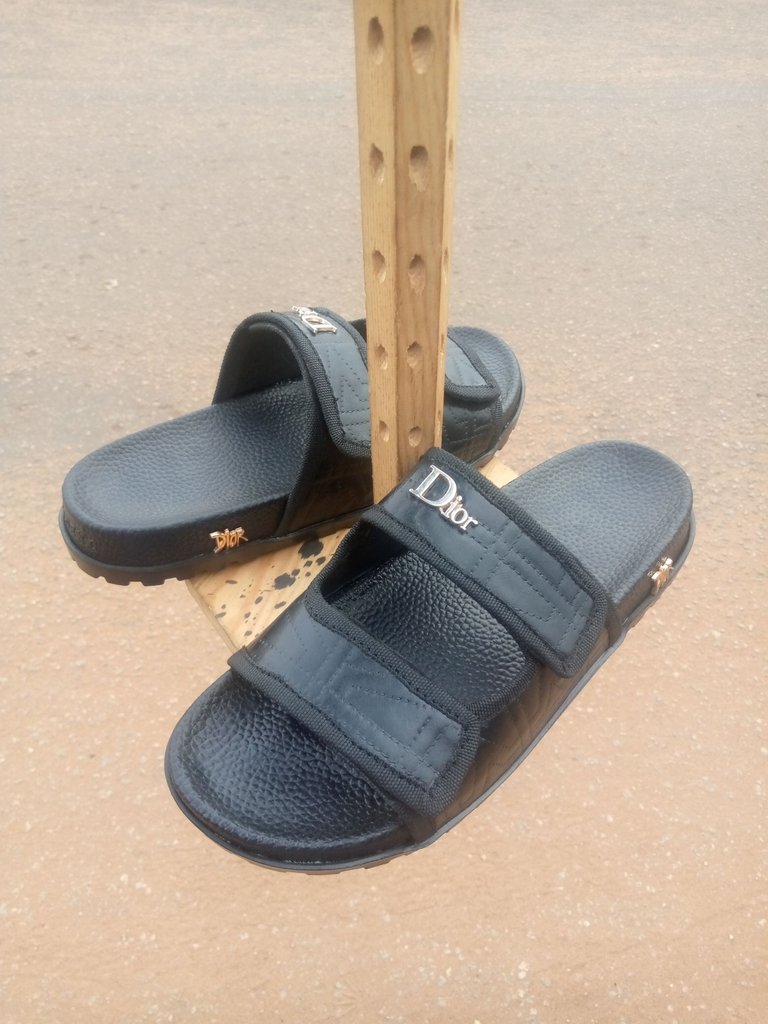 The sandals was made a new customer that was referred to me by some of my old regular customer, and when he came and stated what he wanted, the style and co, I told him how much it'll cost him to made something of that description, although he negotiated on the price but immediately we agreed on the price, he deposited part payment, stating that he'll pay bring the other amount when he's coming for his Sandals.
So below is the process of how I made the Sandals for him.

MATERIALS USED
Black leather
Thong rope
Black linning
Dior Logo
polyurethane Sole
Gum
Shoe plaster

MAKING PROCESSES
In making this Sandals I first cut all the parts of the upper, then I join them to the black lining, and also set aside the readymade polyurethane insole and outsole.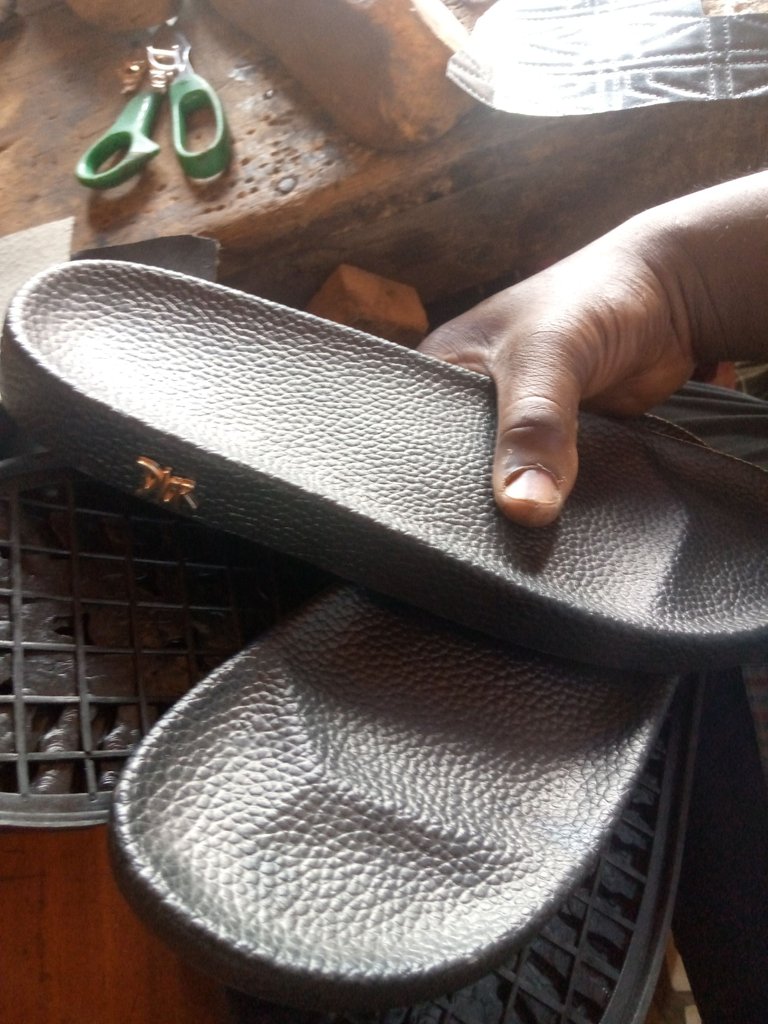 ---
After this I added the Dior logo and the shoe plaster to the upper of the sandal.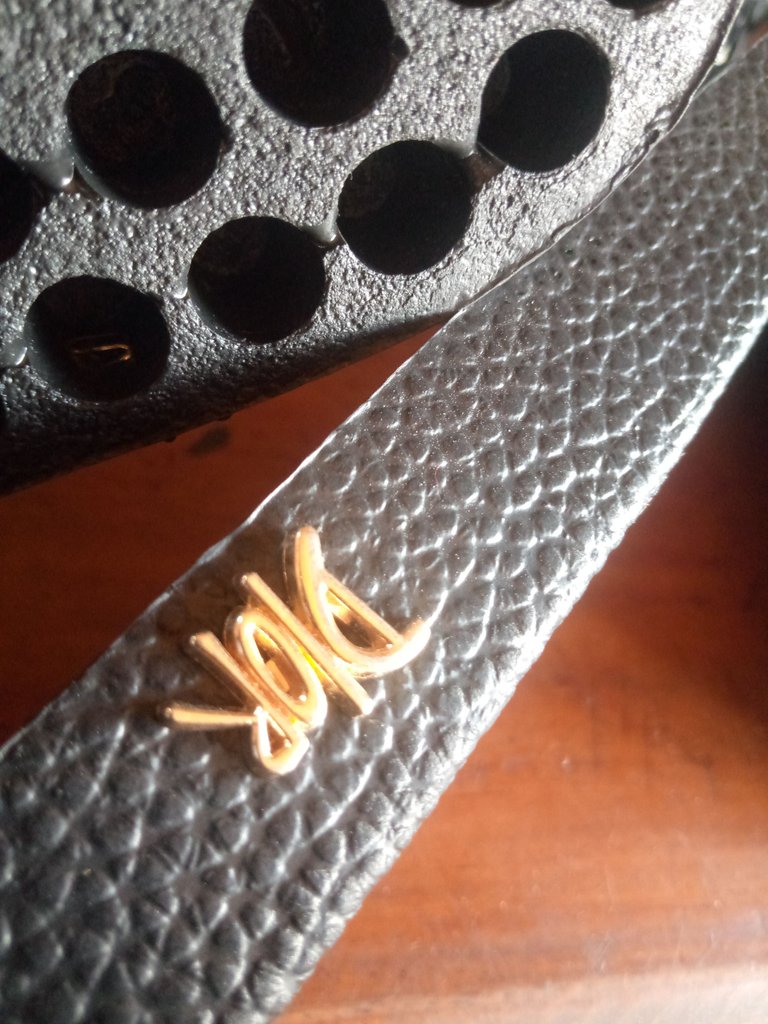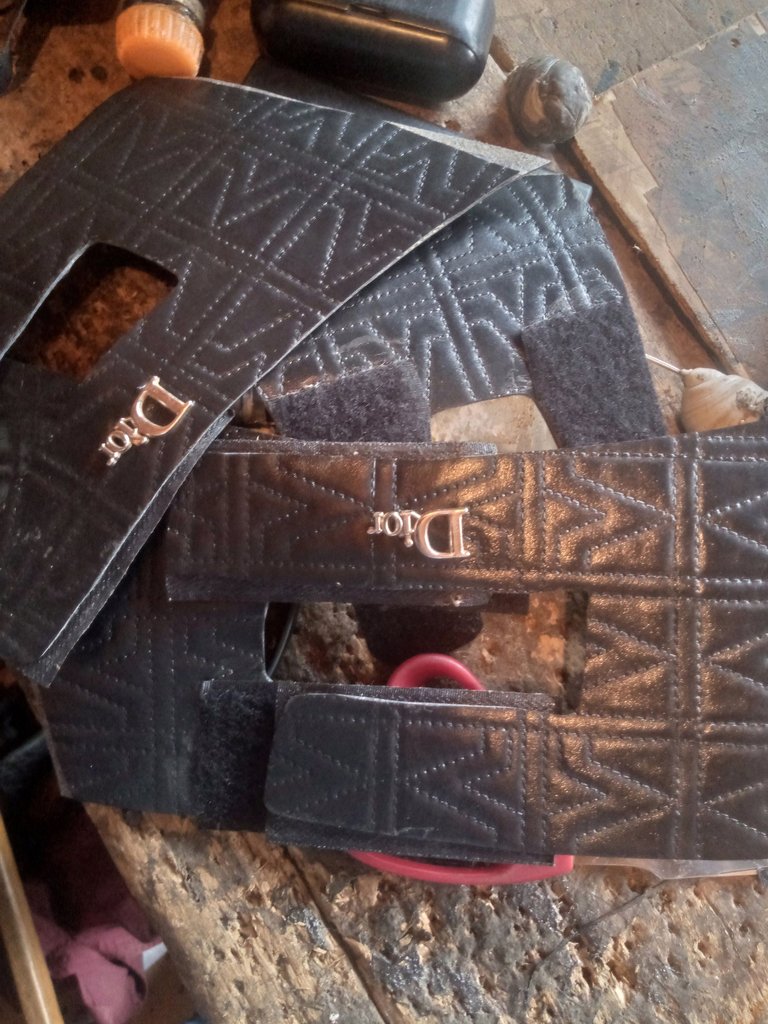 ---
The next step was to add the thong robe to the edge of the upper and then sew it on the sewing machine.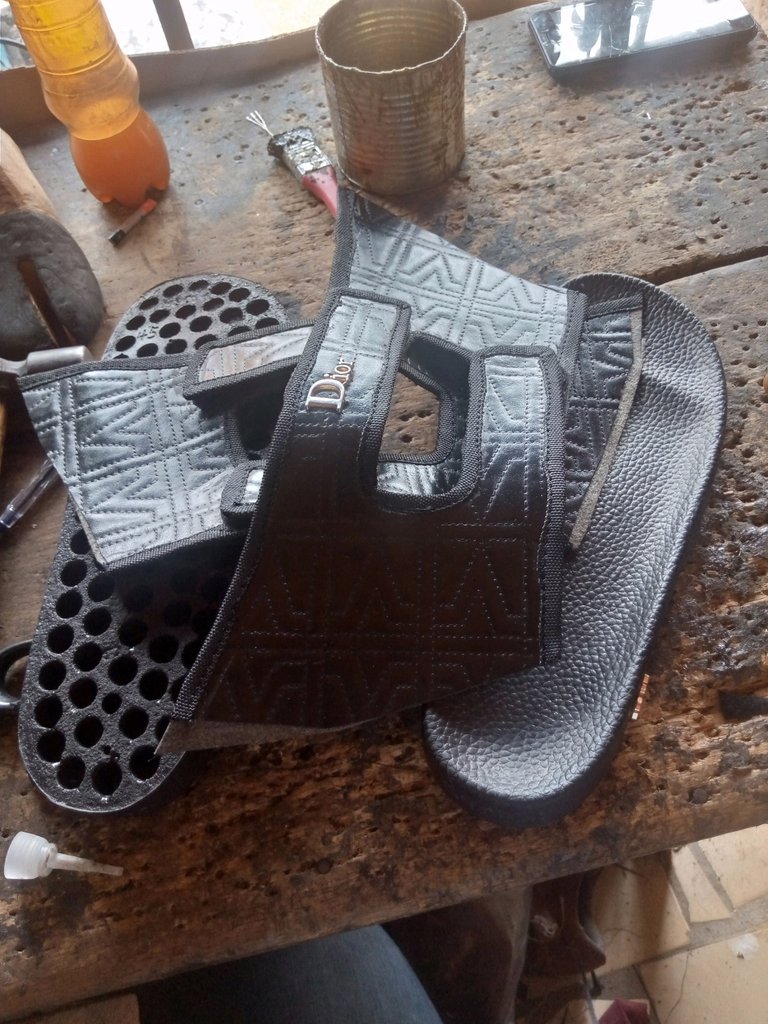 ---
To last(join) the shoe parts of together, I first fil the back it the sole and the side of the upper on the filing machine, after which I apply gum on them and join all together.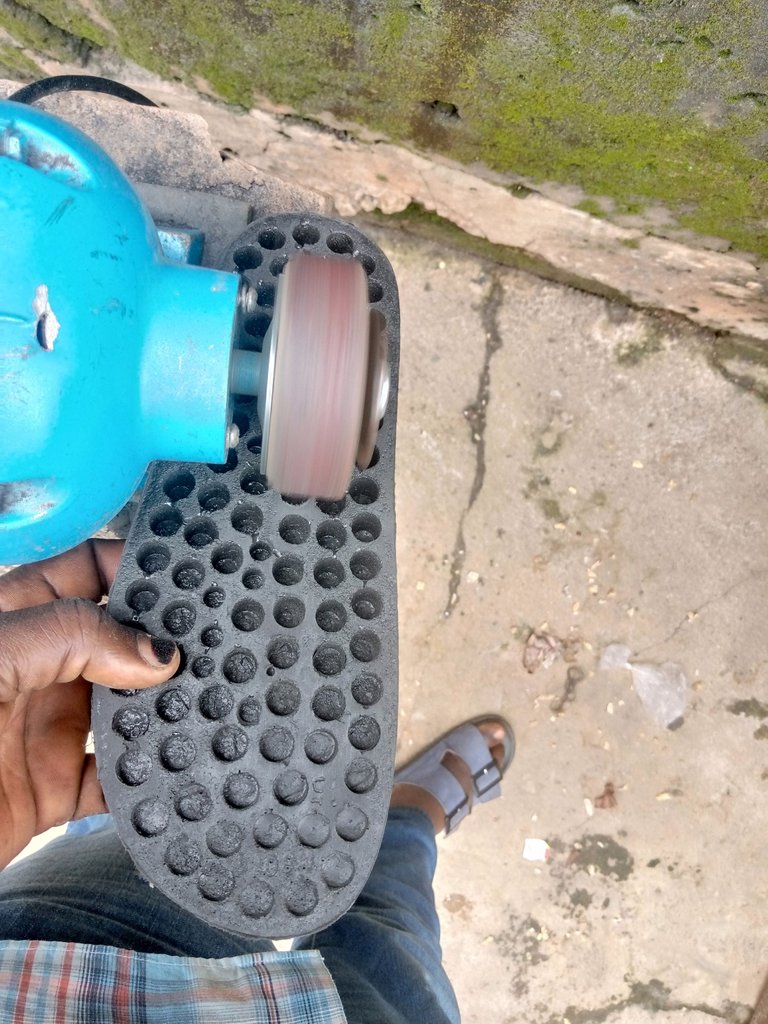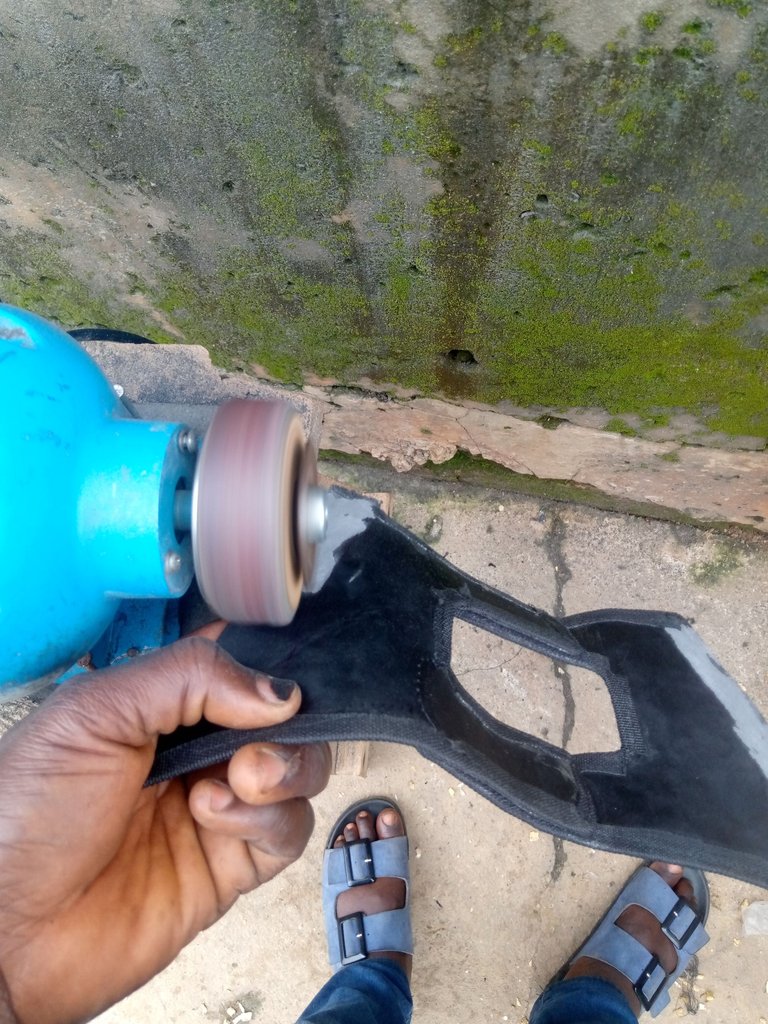 ---
This is how the Sandals look like in the end.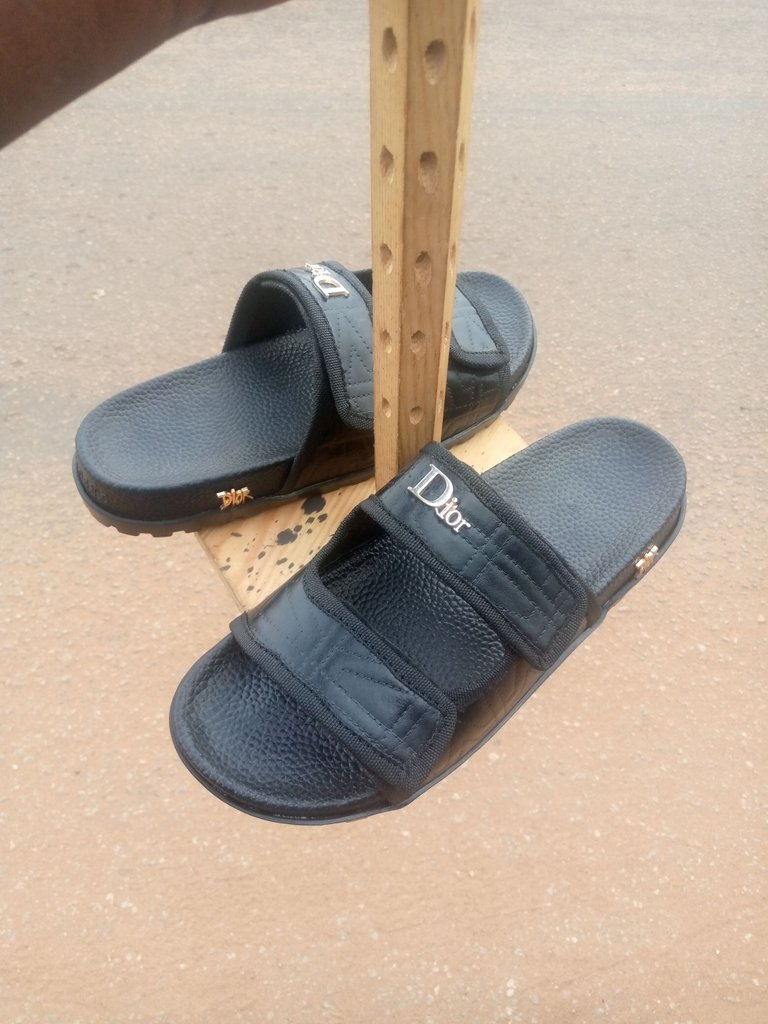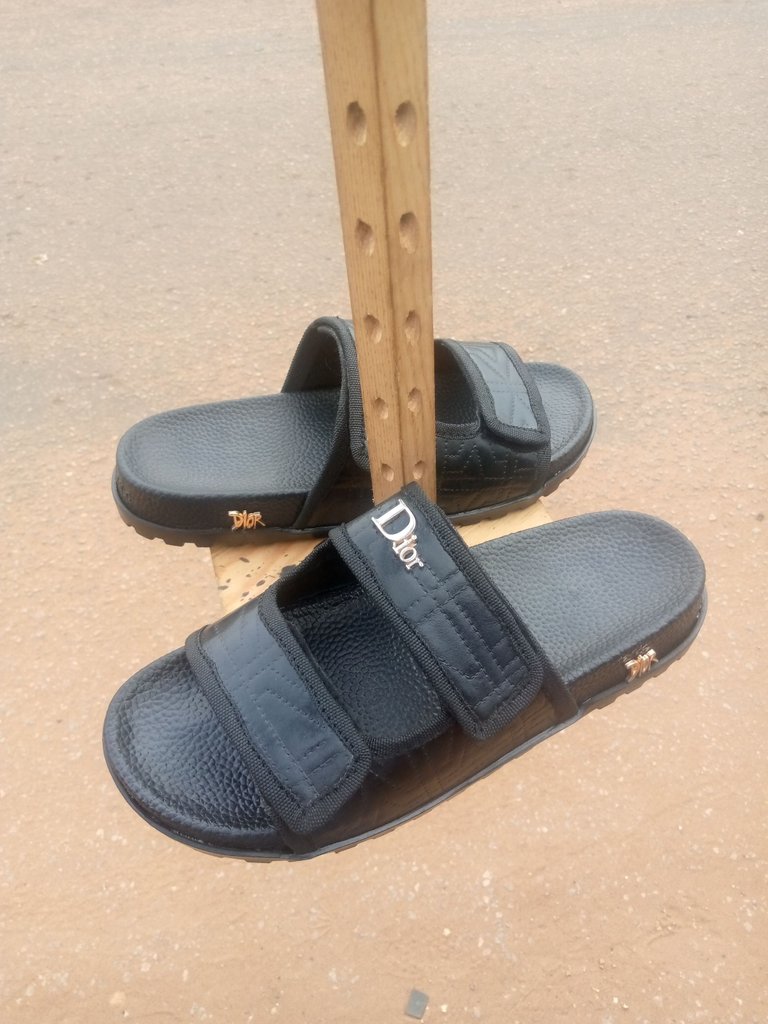 Thanks for checking out my blog post, if you want to know who @vickoly is😉, I'm a shoemaker, who is also into fashion designing and other related craft, to know more about me you can check out my Introduction post on hive, thanks once again, have a blessed and productive day ahead 🥰🥰.
---
---