DIY PROCESS OF HOW I MADE THESE BEAUTIFUL SLIPPERS FOR MY FRIEND AS A THANK YOU FOR HER SUPPORT DURING MY TIME OF NEED
Greetings to everyone on the hive blockchain, it's with pleasure for me to grace your sight with the step by step process of how I made these beautiful Slippers my a very close friend of mine, who as always been there for me and still came through for me during my recent time of need.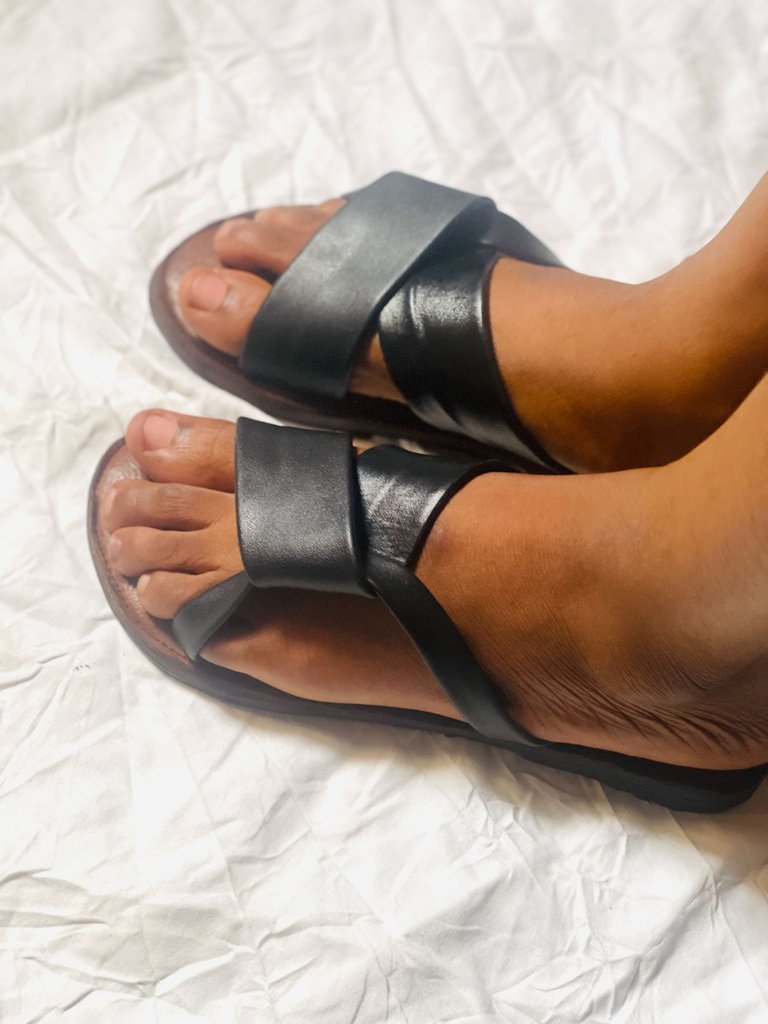 This a friend I've known for several years back, and she's just a cheerful giver who's always ready to support her friends in any way possible, that was one of the reasons why I gave her these much wedding gift during her wedding ceremony few months ago.
So last month when I needed about 10,000 naira to solve a problem that was militating against my health, these I called her about lending me the amount, that I'll pay her back once I was boyant, but she instead doubled the amount by sending me 20,000naira and refuse to take a refund, so I decided to appreciate her with these slippers her, and by the time he got it she was all smile appreciating my gift.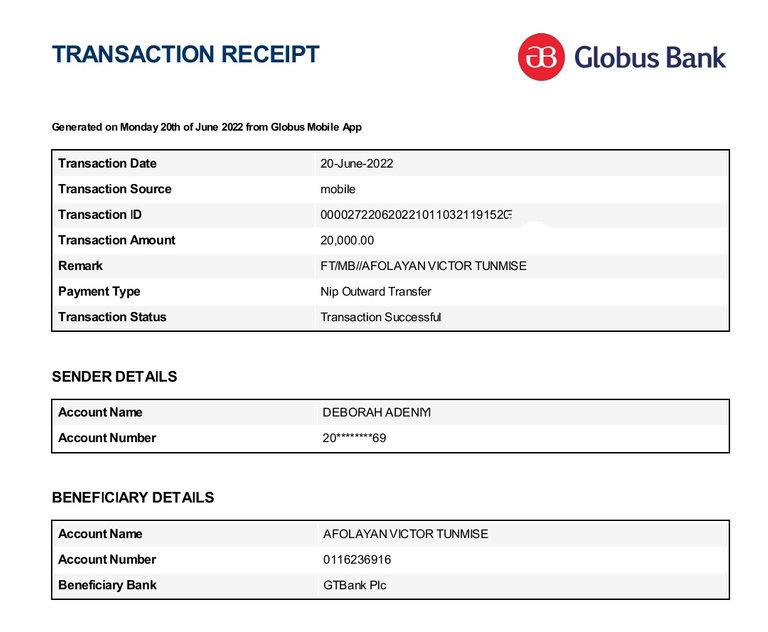 A receipt of the transaction.
Below are the process of the making.

MATERIALS USED
Black leather
Nora
Marco
Heel
Brown linning
Gum

MAKING PROCESSES
I started making these slippers by cutting the black leather for the upper and joining it to it lining with gum.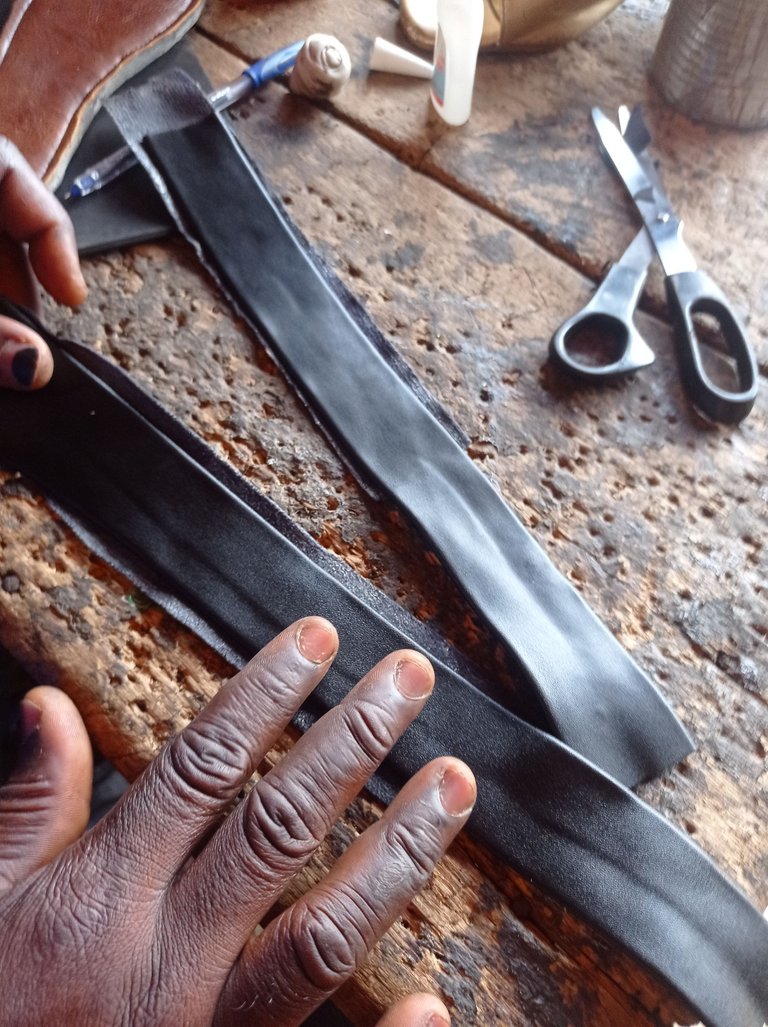 ---
I cut the marco into the appropriate shape, attached the brown linning to it and then sew around it, I also cut the Nora into the foot shape of a lady and join the heel to it with gum.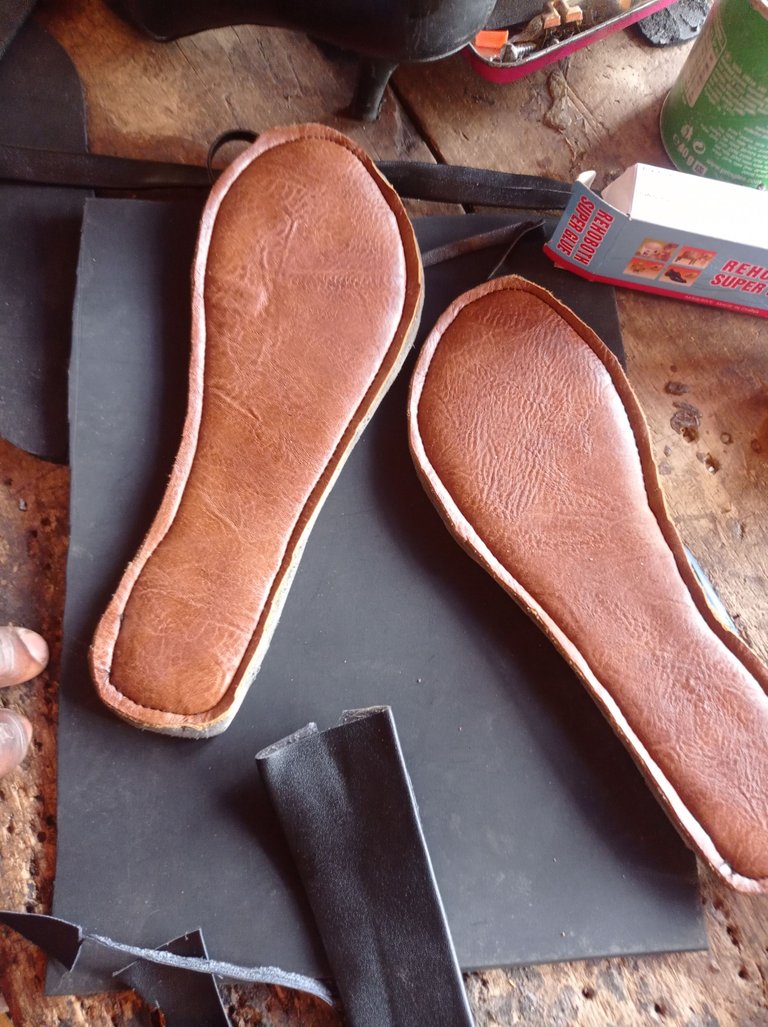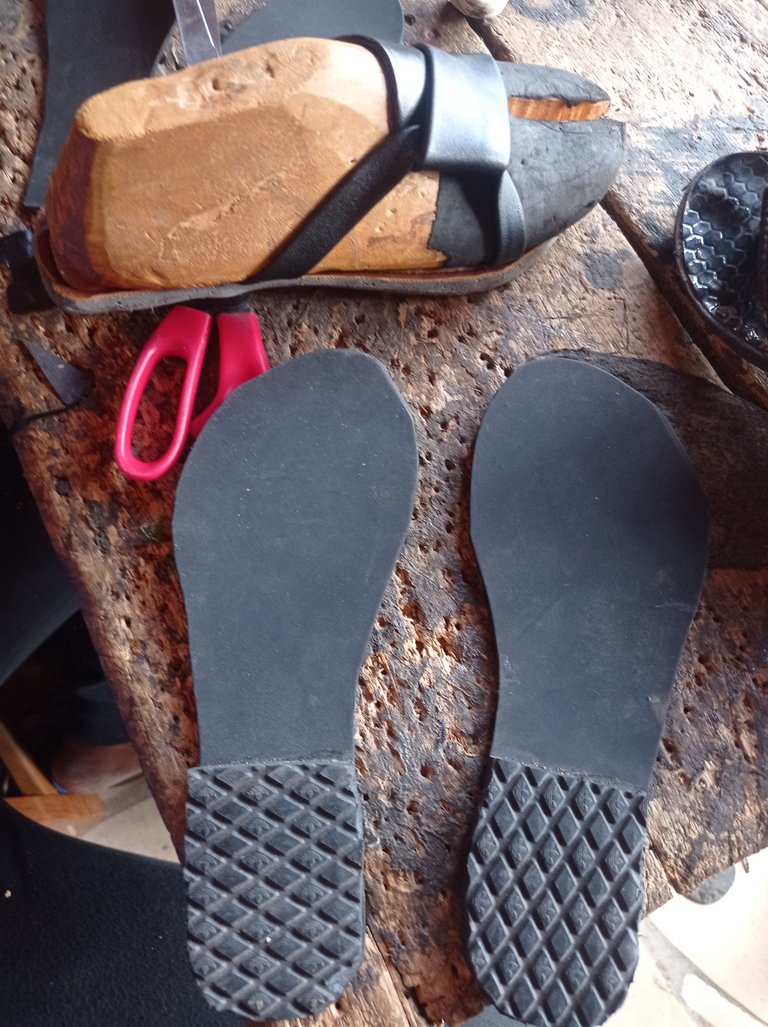 ---
After that I punch hole the part where the upper will be put through on the Marco insole.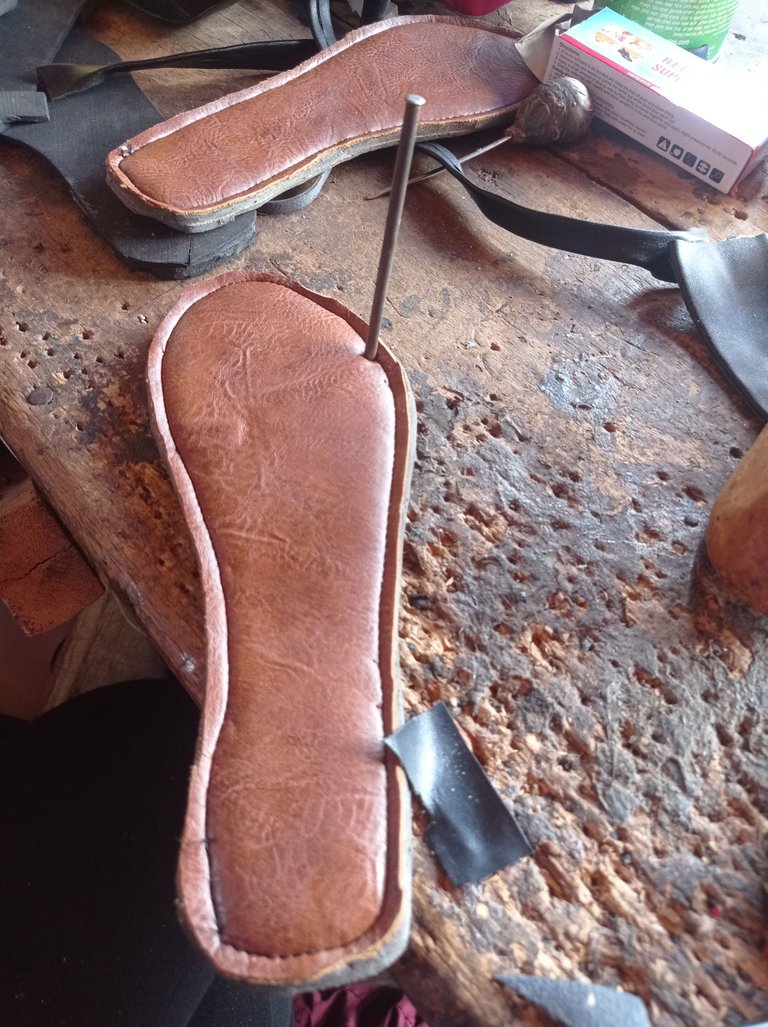 ---
Then I put the upper through the opening I made on the insole, then put a Woden female shoe last between it, so I can perfectly adjust it shape.




---
Once the shape was perfect, I filling the back of the noral and Marco on the filing machine, then I rub gum on both, let them dry for some minutes, them join them together.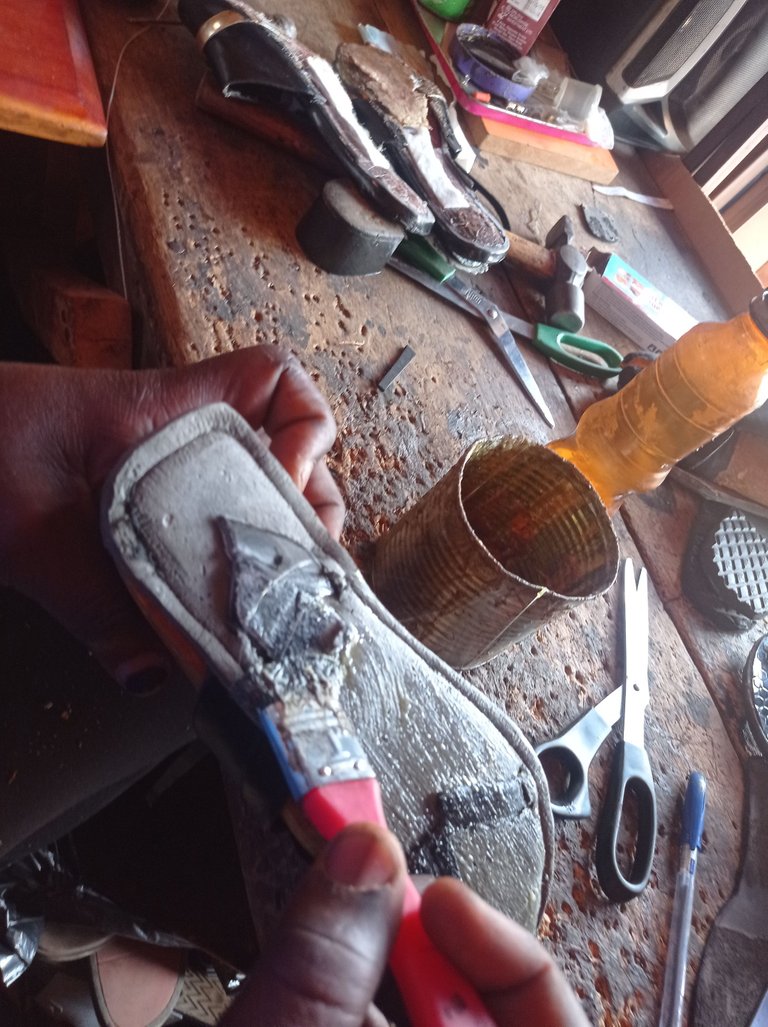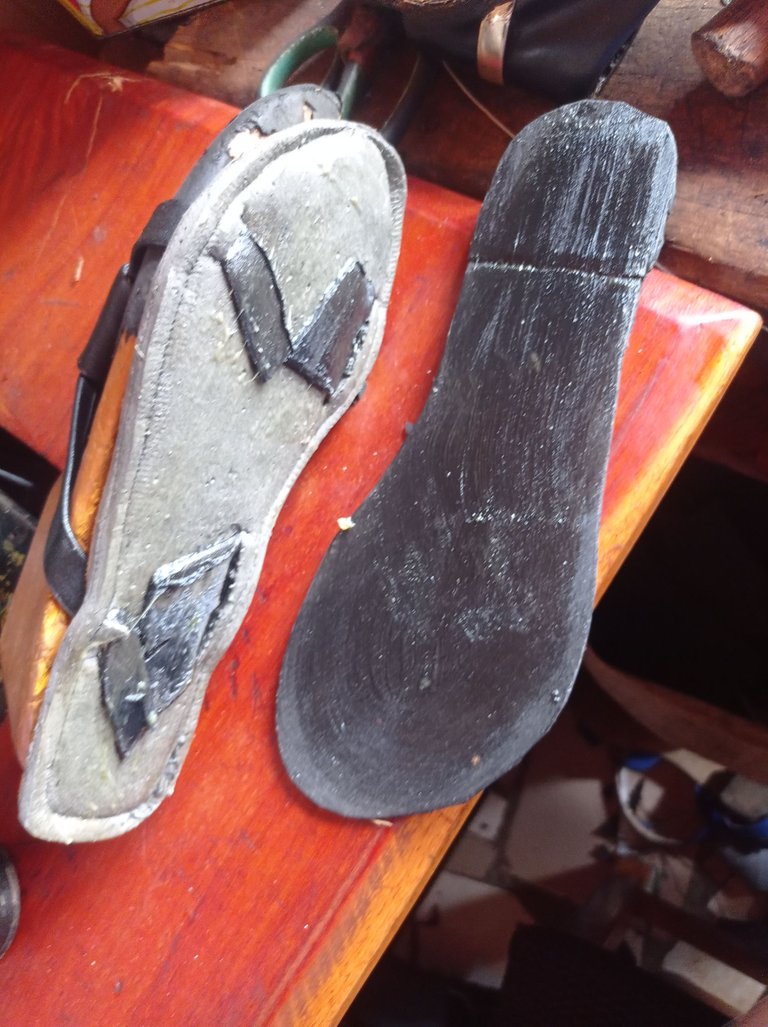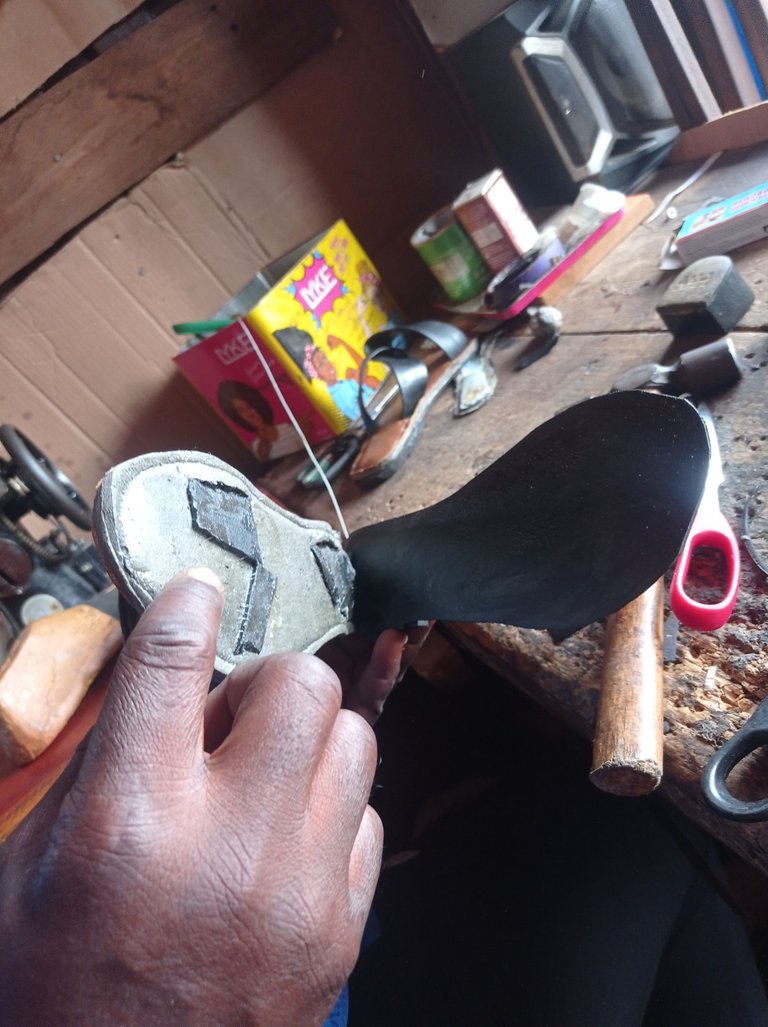 When that's was done I took the slippers back to the filling machine to reshape the edges, to make it neater than the way it looks below.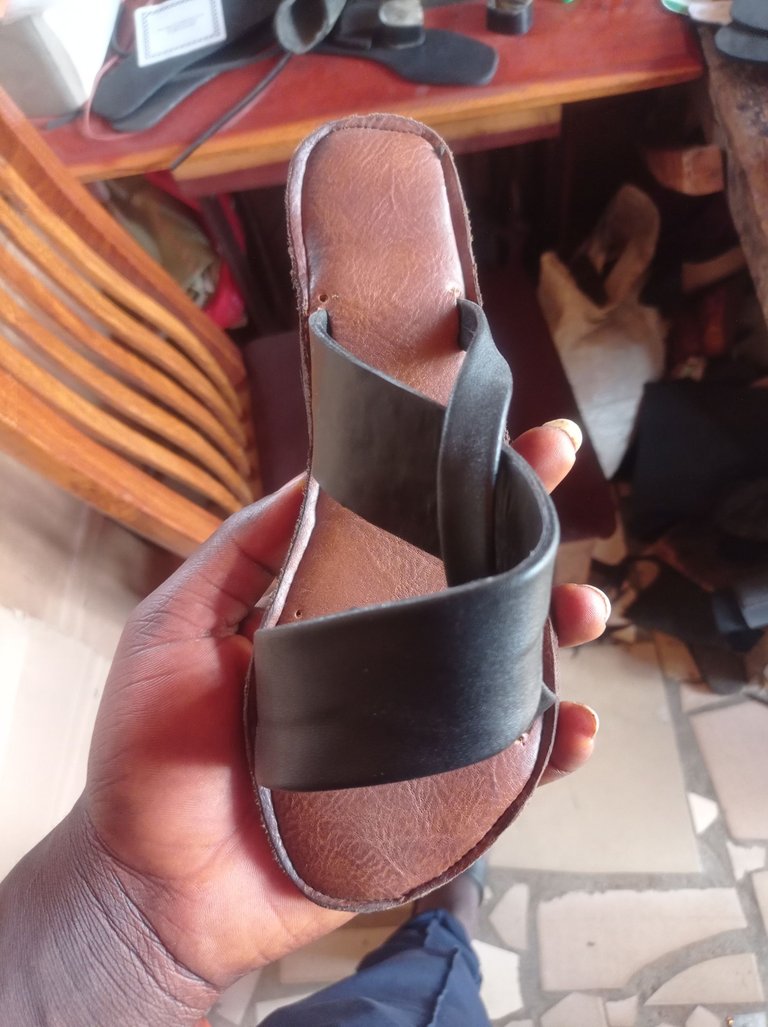 ---
And here is how gorgeous the Slippers looks when she tried it on.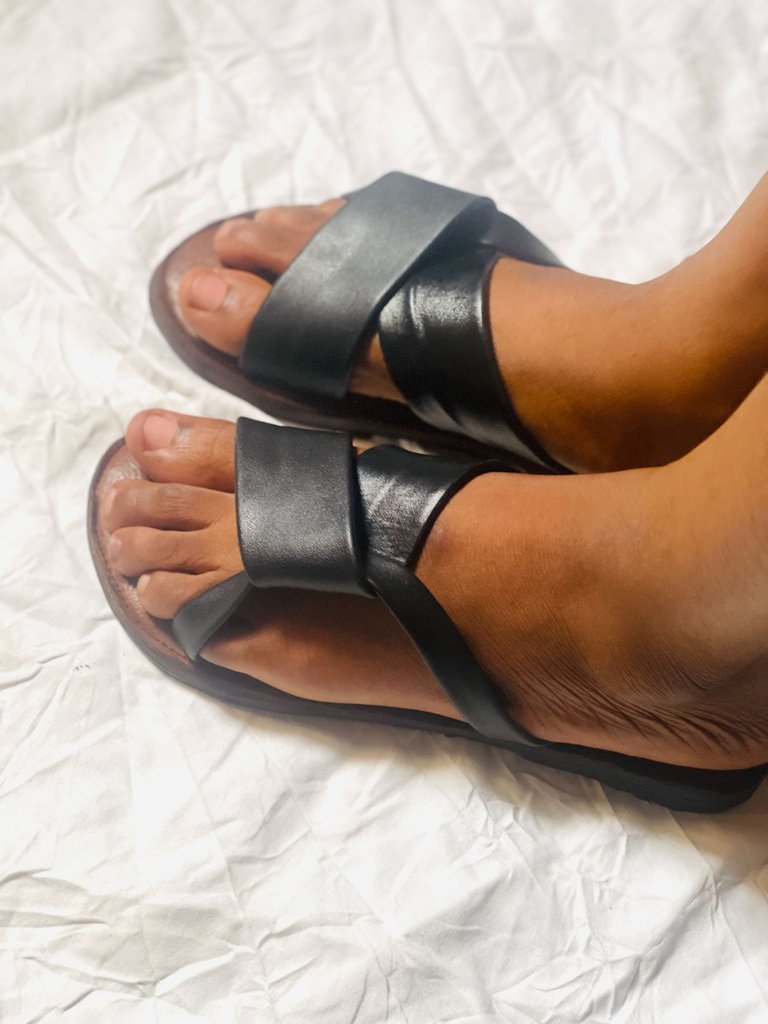 Thanks you for staying with me till this point, I hope these post is of value to you in one way or another, it pays to do good and when we do, then there are possibility of we attracting such yourself as well.
Have a blessed and productive week.
---
---