CREATIVE SUNDAY || GUIDE ON HOW I MADE THESE PALM SLIPPERS
Hello everyone, welcome to my blog this beautiful Sunday afternoon, it is always a pleasurable time for me everyday Sunday, because I get the opportunity to feed my eyes with as many creative talent as possible in the hive learners community, and today I'll love to grace your sight with a piece of my creativity as well.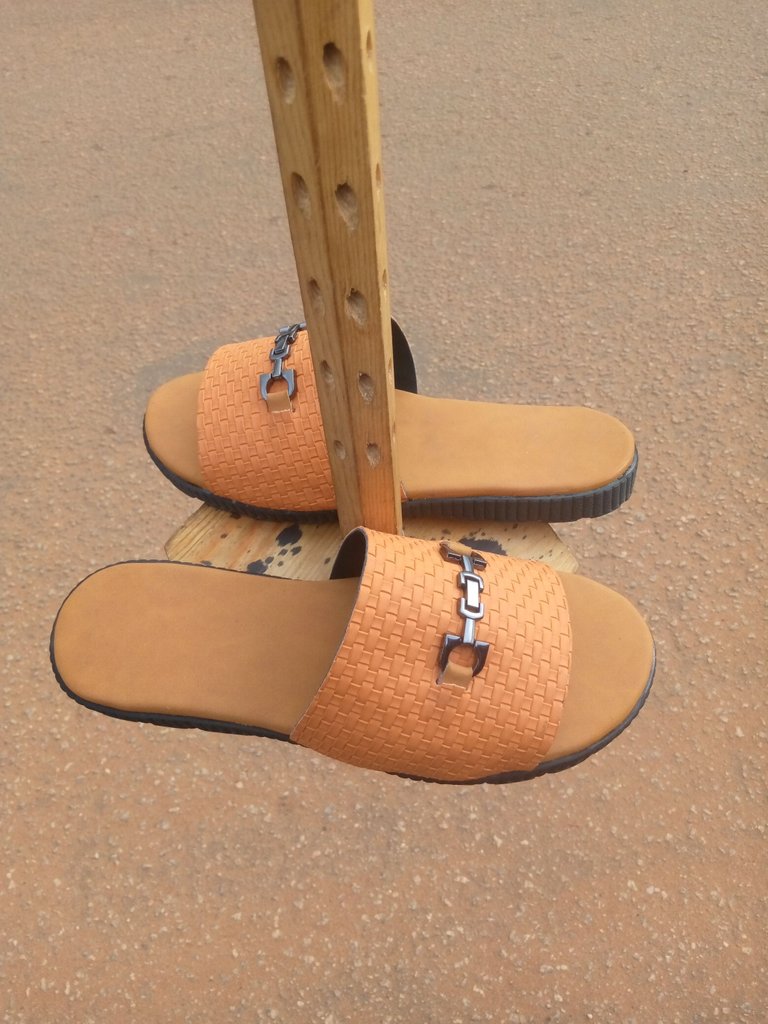 If you are familiar with my blog from my early days on the blockchain, you will know that I frequently shared shoemaking DIY guides and the like. However, moving to a new environment has forced me to stop exploring it for the time being. However, when looking through my phone gallery, I discovered the step-by-step photos I took for how I made the palms slippers, and since I have not previously published this particular one, I decided to use it as an entry for my creative Sunday publication.

So without wasting much of your time, follow along as I walk you through every step of how I built these palms slippers in the hopes that after reading it, you'll be able to create something similar for yourself.

TOOLS AND MATERIALS USED
Brown leather material
Black linning
Marco size 4
Brown leather linning
Polyurethane outsole
Gum
Scissor
Brush
Logo design

MAKING PROCESSES
After purchasing the necessary materials and putting aside the tools, I began work on the palm slippers by:
Insole making
Cutting the brown leather material and Marco for the insole, which I drew a pattern of my Leg on with a leather, and then cut out the shape with a scissor.
| Materials | drawing pattern | cutting |
| --- | --- | --- |
| | | |
---
Applying gum on the back of the brown leather linning and the Marco, and joining them together, by wrapping the brown linning on the Marco.
---
Upper Design making
To make the upper of this palm slippers, I cut brown leather into my desired shape, after which i attach the logo design on the upper and place the upper on the black linning.
---
Lasing (joining)
After completing the upper design and the insole, I both to the filing machine and file their edges, so it can have a rough surface that's perfect for joining.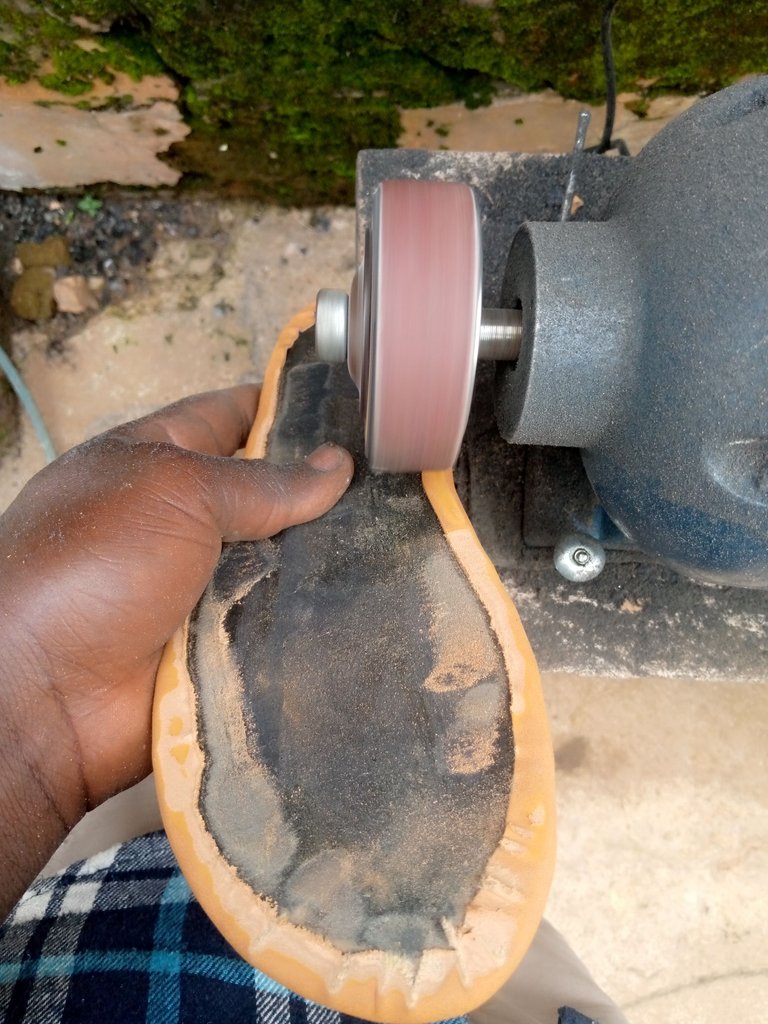 ---
I rub gum on the side of the upper design and the back of the insole after filling both.

I joined them together, and apply gum on the outsole and attached everything together.
---
Here is how the palm slippers I made looks like after the final touch.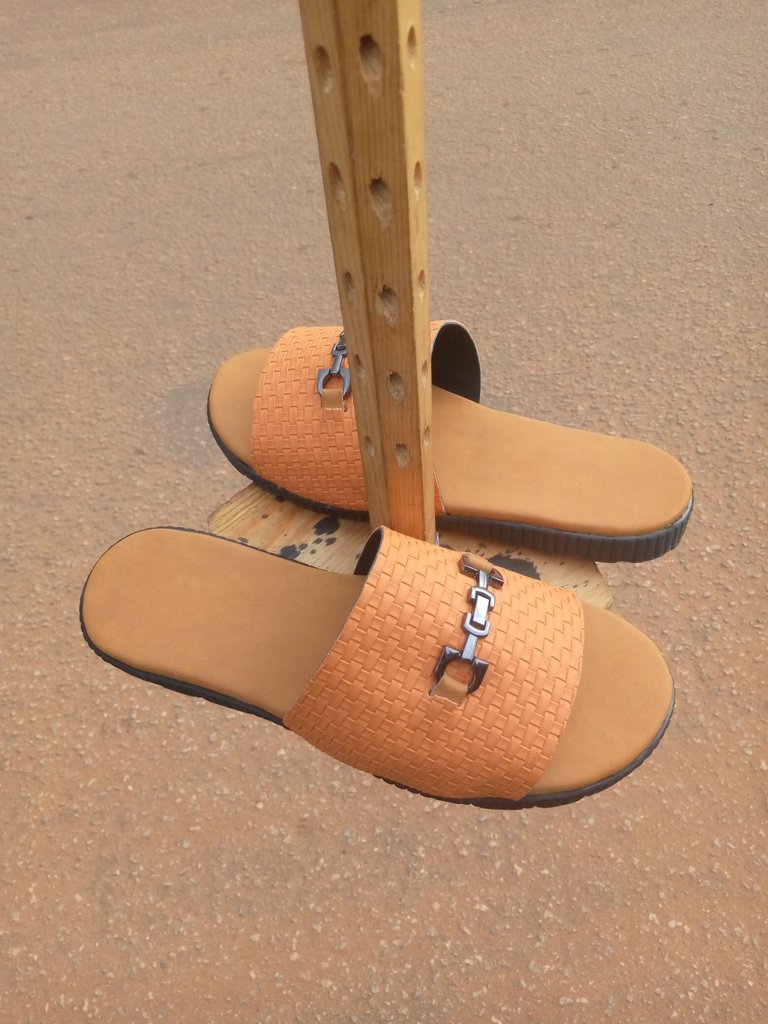 That's about all on my creative Sunday project for today, which entails the step by step process of how I made these palm Slippers.
---
---