Celebrating Children's Day with my Neice and Nephews || Guide on how I made these elegant half shoe for my friend
Good day everyone, it's been a blissful Friday, today being the children day in my country here in Nigeria, and in my own way I get to have a nice time with children of my uncles and aunts who came to celebrate the children day's with our grandparents.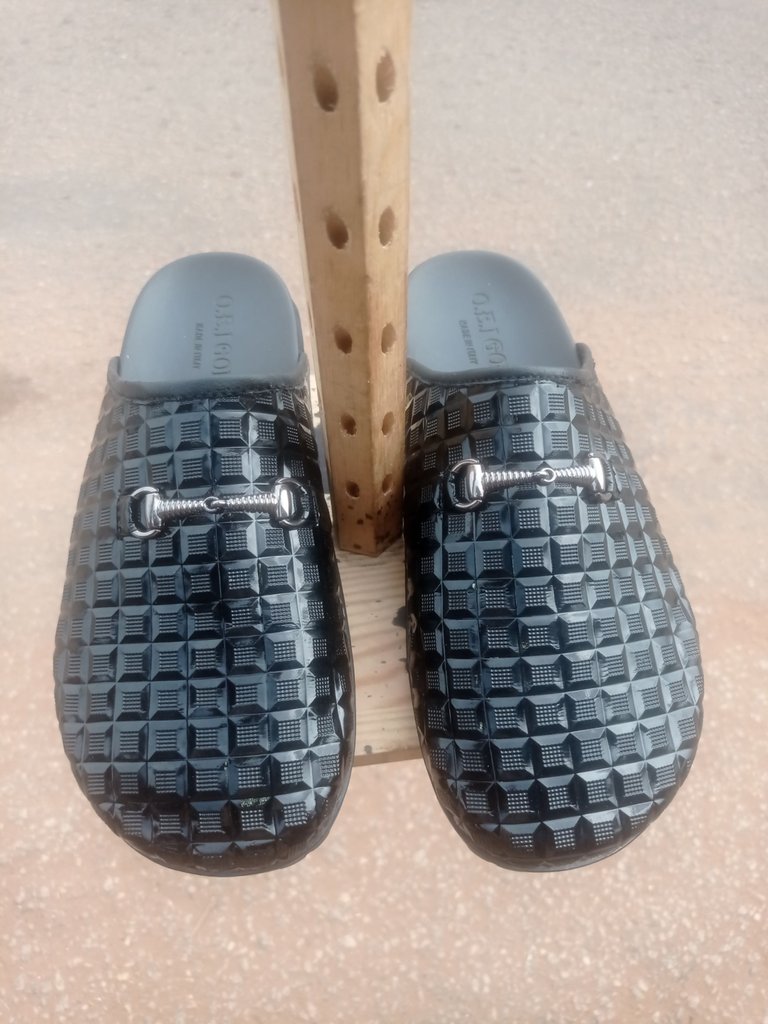 Since I usually visit each of their families during my travel to their community, the children already know me, because I love kids and enjoy spending time with them, so seeing me excite them and they all rush to share what happens in their variou schools with their peer group, they also ask me to tell them one of the stories I usually tell them, which I did and after that I brought them some smacks.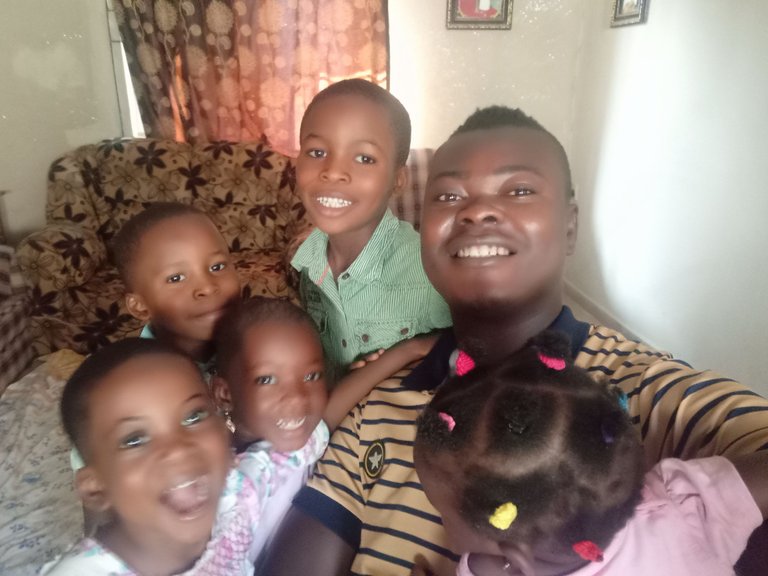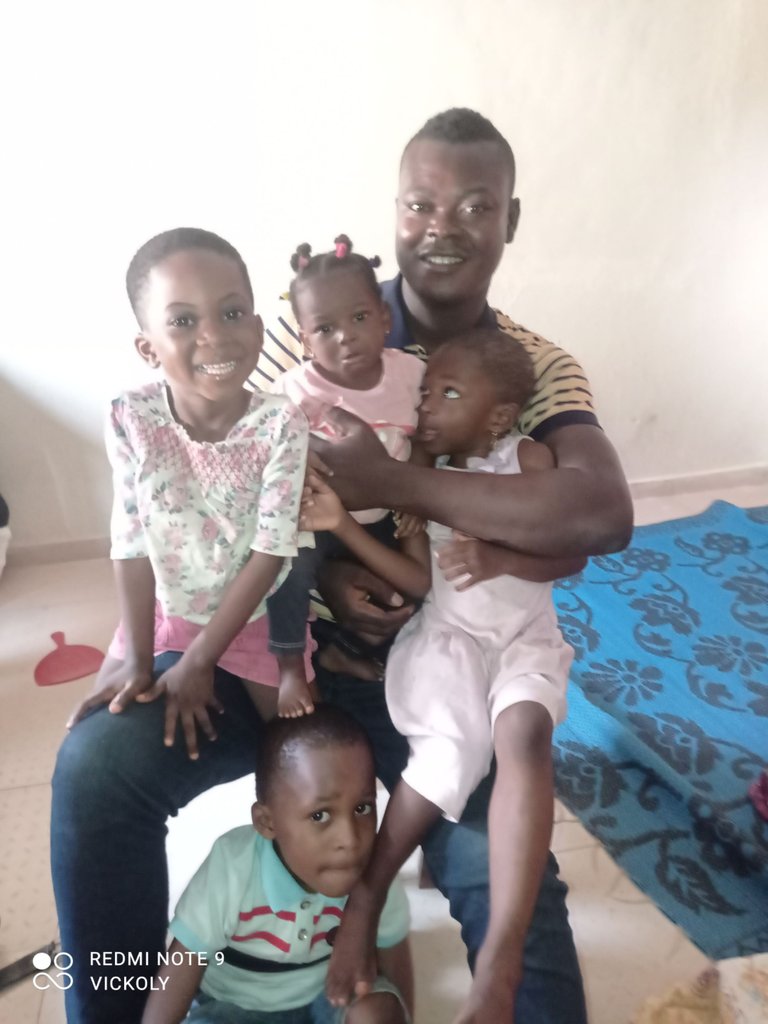 So most of the holiday and children day was celebrated indoor among our family members and love ones, and we all had a great time, despite not going out to celebrate celebrate it at a resort or park.

Aside the Children day celebration, I made these beautiful half shoe for a friend of mine, who's birthday comes up tomorrow, Though the shoe wasn't a gift, since he was the one who requested for it, but then I made sure I reduce the price I charge him, so below I'll be sharing some of the process of how I made the half shoe.

MATERIALS USED
Fancy Leather Material
Polyurethane outsole
Logo
Gum
Rubber insole
Super Glue etc...

So I started by cutting the leather material and the lining, rub gum on both and attach them together, and lastly I insert a logo design around it.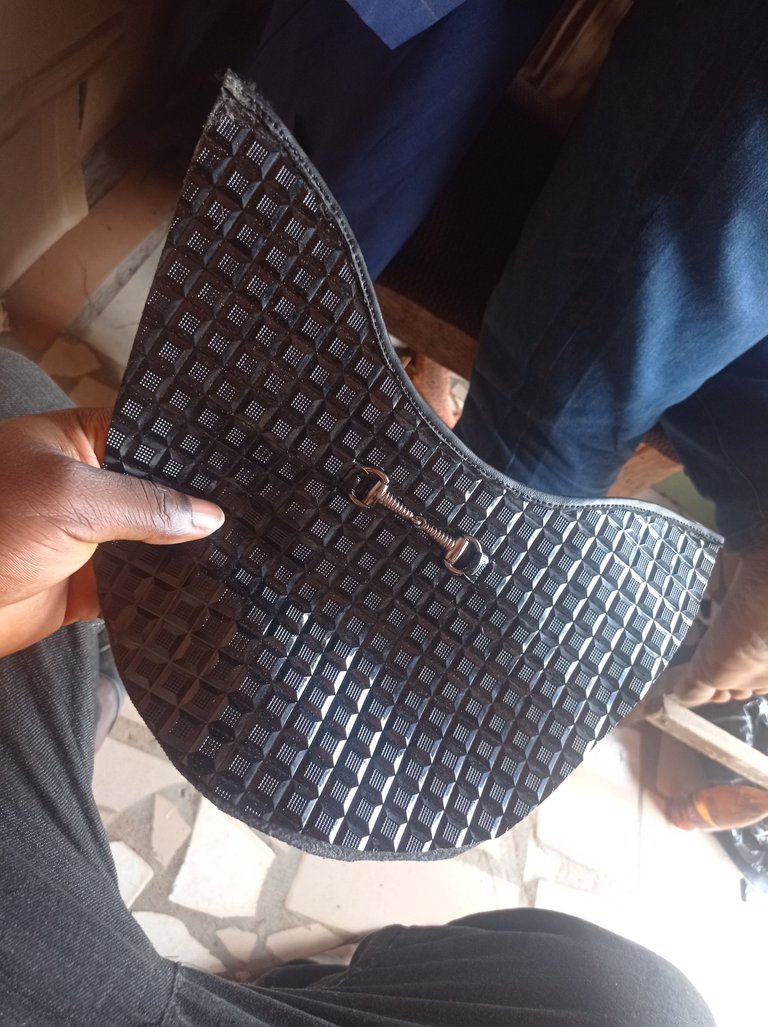 I also set aside the readymade insole and outsole I brought from the market.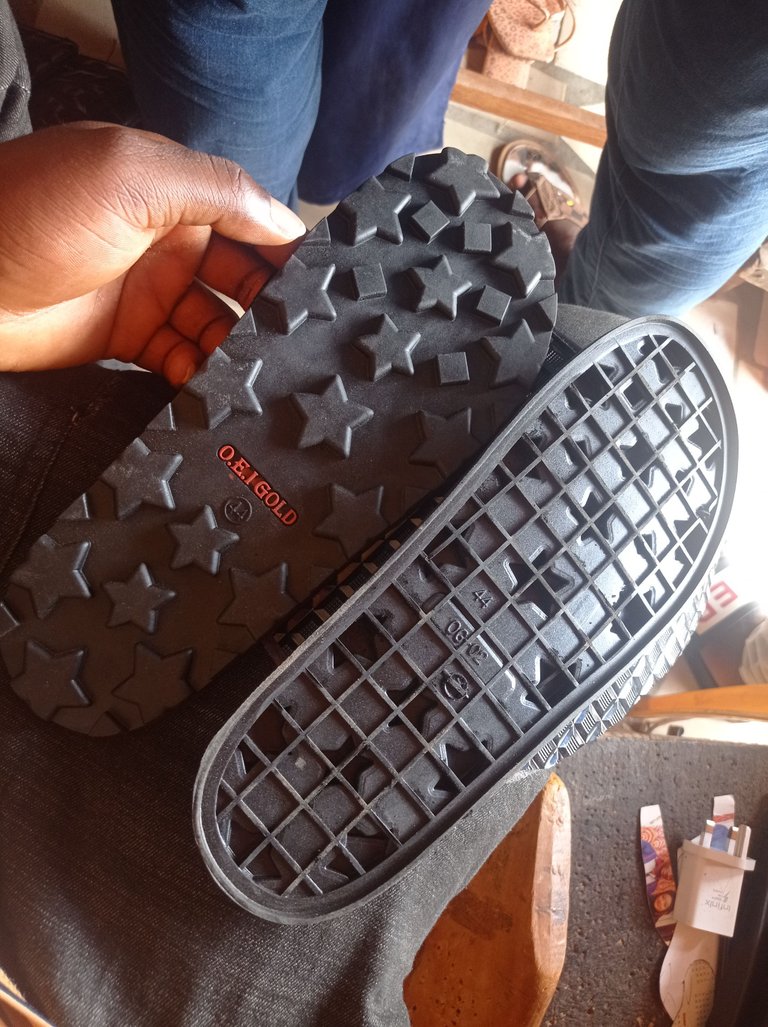 After which, I fill the back with grinding machine, rub gum on the upper and the insole.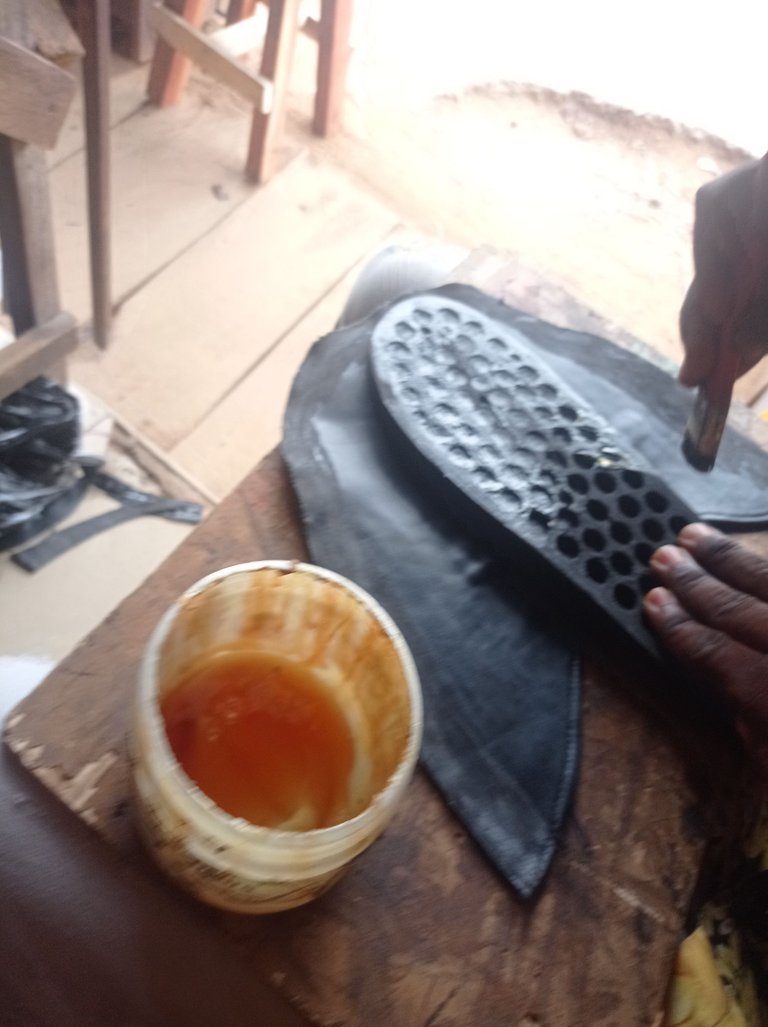 I attached both together, and put a fiber in front of the half shoe, which all was tested with a shoe last, to make sure the shoe have the correct and actual size.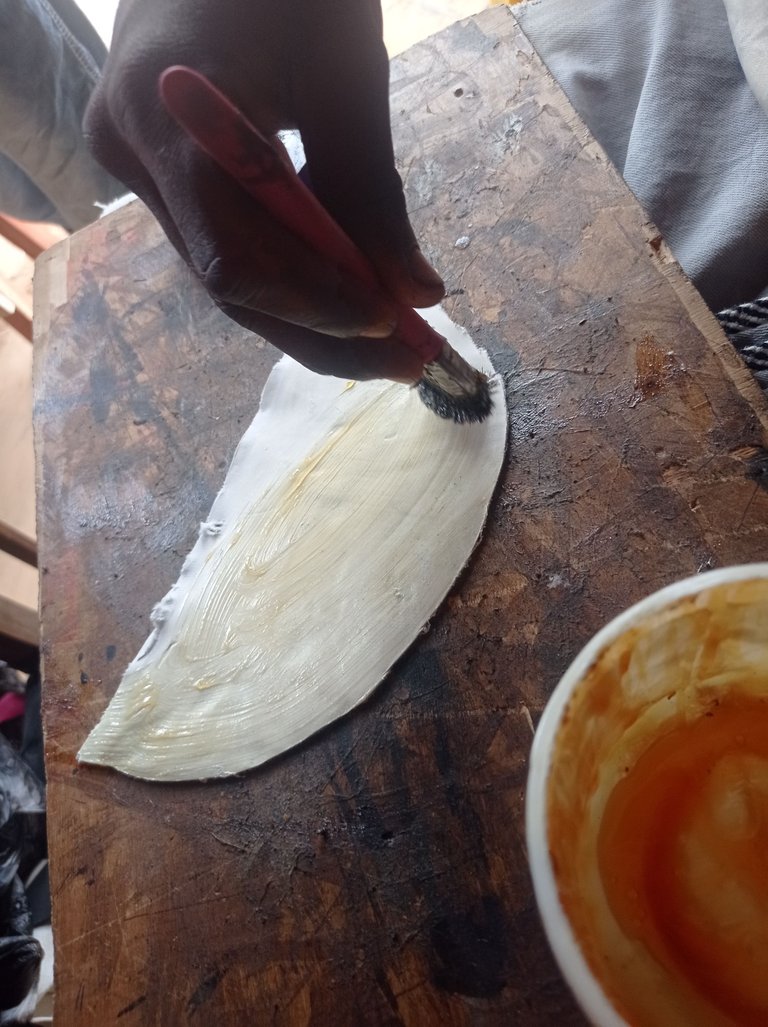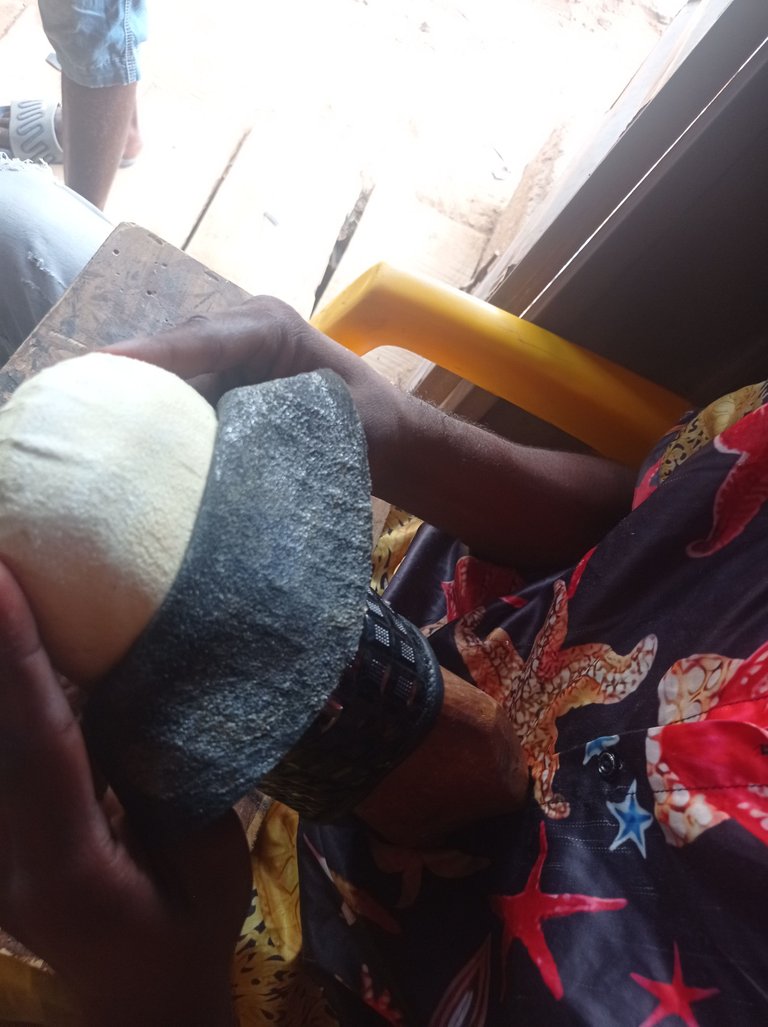 Lastly I rub gum on the insole and outsole and join them together, then put some super glue on the edges of the shoe.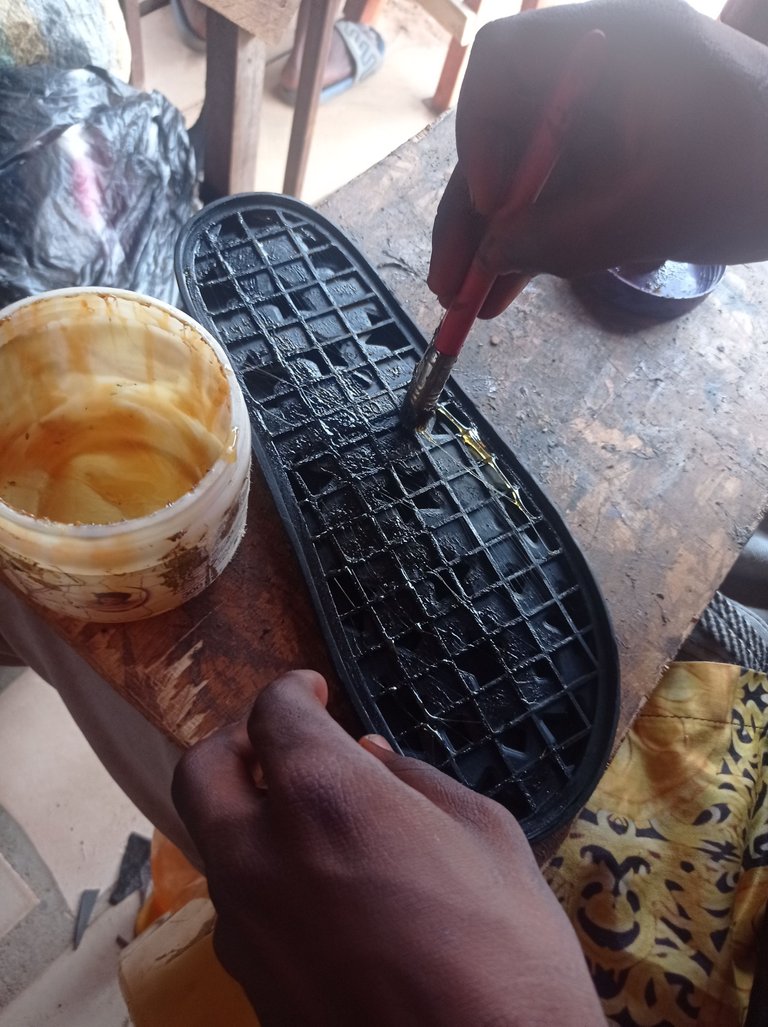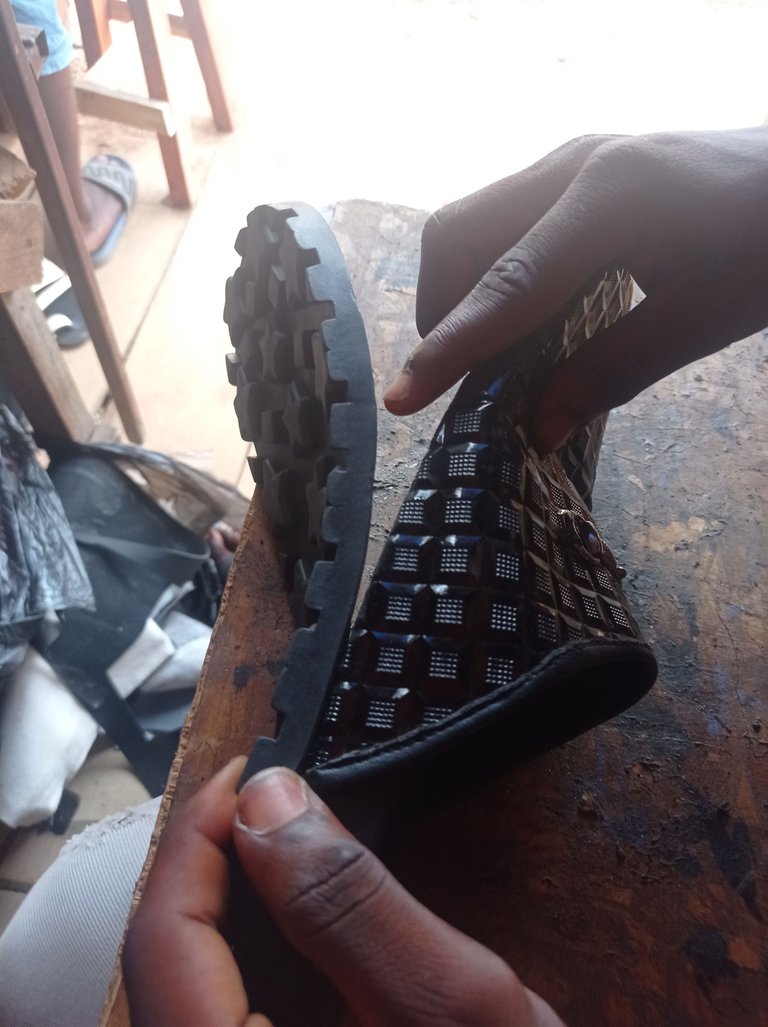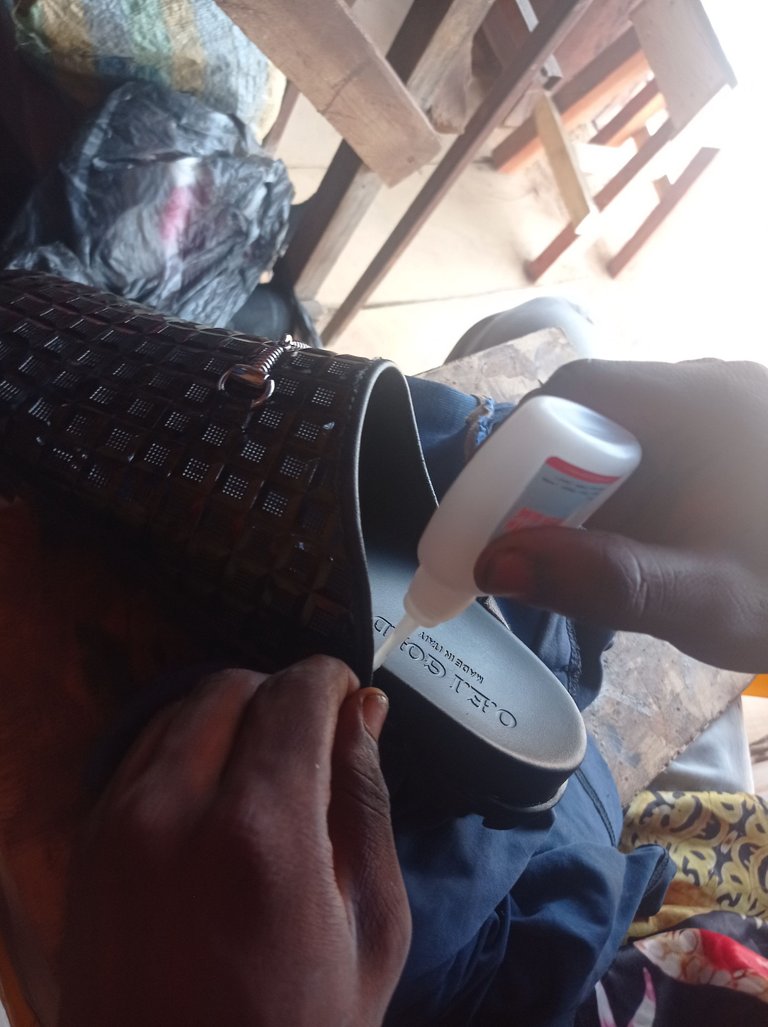 And here is how the half shoe looks like.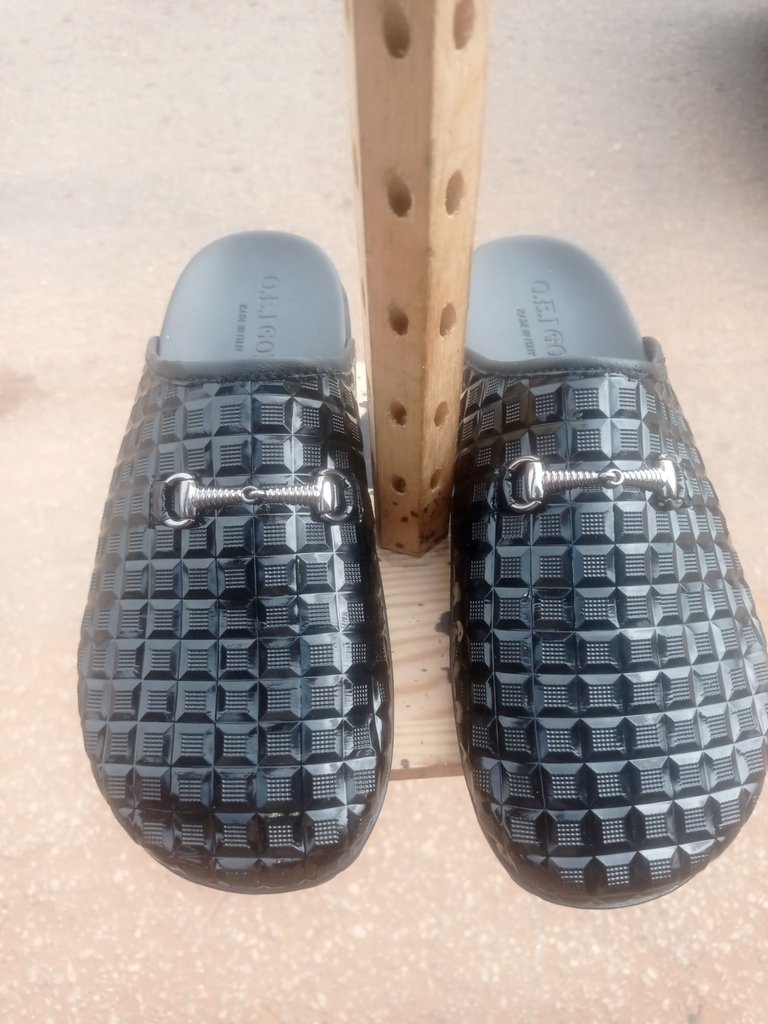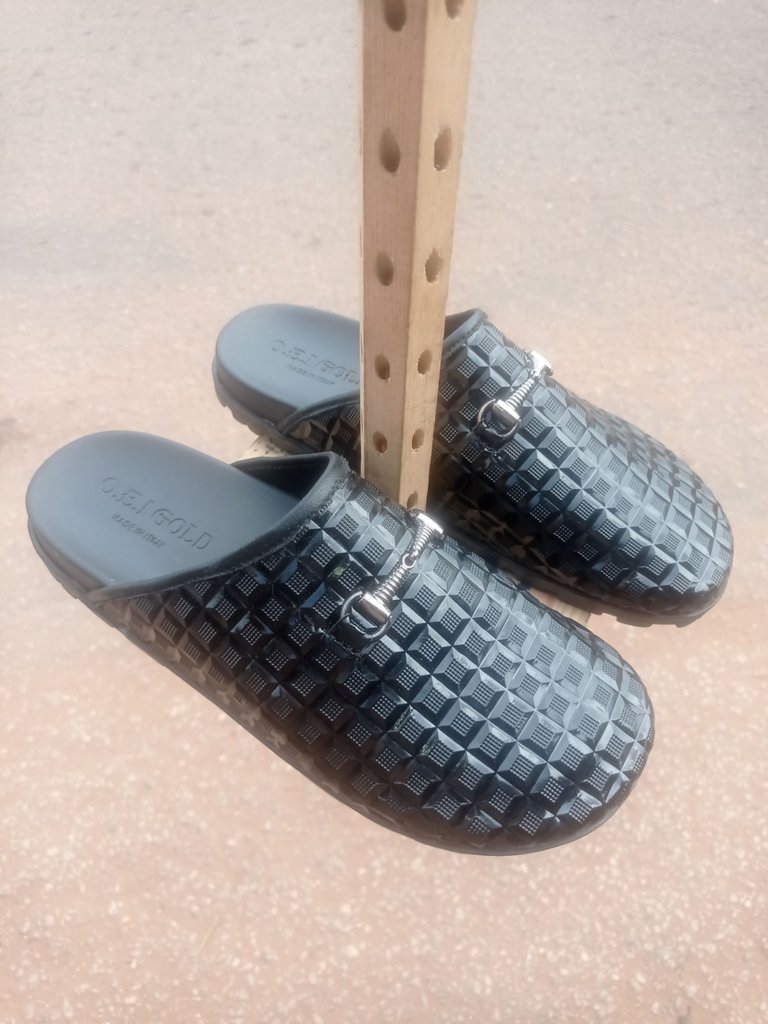 He really like the half shoe when I deliver it to him, and I hope I'll get back in time to celebrate with him as he celebrate his birthday.
---
Thanks so much for staying with me thus far, have a great day.
---
---