BENEFITS OF THE NEW TEXT-TO-SPEECH FEATURES ON PEAKD TO USERS
Peakd is without a doubt among the best when looking for an evolutionary blockchain dapp that's in the business of constantly improving to satisfy its users and give them a pleasant experience while using it, one of such instance of cutting-edge innovation and user-satisfaction was simply put into practice yesterday with reference to the text-to-speech features on content.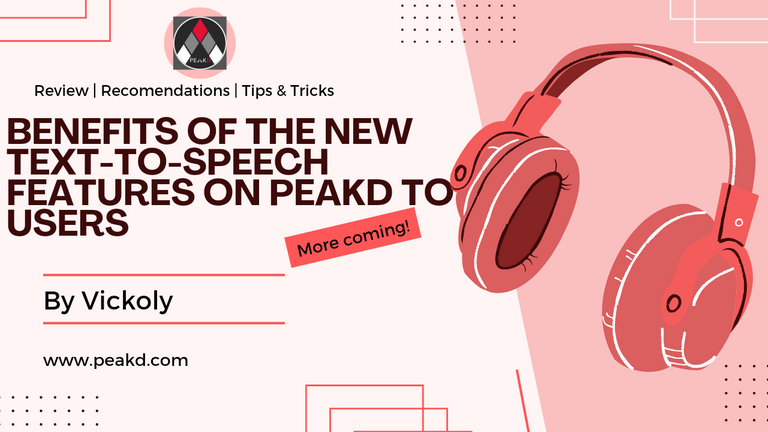 image design by me on canva
A perfect example of such a user satisfaction mindset is the new updated text-to-speech features that were added to the already wonderful interface of peakd, and the reason I say this is that the suggestion to have such features was brought up by one of peakd's users, Daltono, and the peakd team welcomed the idea with both hands and brought it to reality. Ever since its inclusion yesterday, I've had a wonderful experience multitasking with my offline duties while still listening to content by authors on the blockchain.
The inclusion of these features is a great one that's great for the development of blockchain going forward, in as much as many wish to be here reading through content and dishing out quality comments, they seem to get distracted with other tasks. Another hindrance that's stopping many from staying too long on their device is the effect brightness has on their sight; fortunately, these new features help the users overcome these difficulties.

BENEFITS OF THE TEXT TO VOICE FEATURES TO USERS
The following are some of the benefits I believe these new features of text-to-speech have brought to users and the blockchain at large.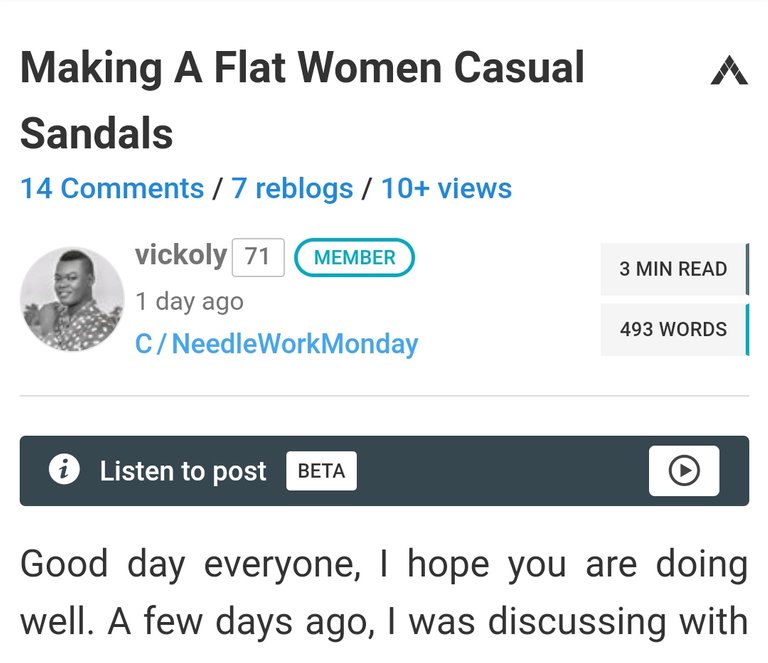 Ability to Multitask: These new features have literally granted users the ability to easily multitask with their various offline activities while still listening to their favorite authors post on the Hive blockchain. Prior to these new updates, it was pretty difficult to do different activities while still reading content, but with this, one can just plug in their handsfree and start listening to content on the blockchain, while performing other task.

Reduce possibility of having sight problem due to brightness: I've got a friend I met on the blockchain who once told me of her desire to read through many authors' content on Hive and drop quality comments under each one, but due to her sight problem, she couldn't even read through one without having pain. Then I suggested she switch to dark mode on Peakd, and when she did, it helped her greatly. But now, with the new text-to-voice feature, I believe it'll be a great feature that helps not just her but every other person facing the same or related issues.
I believe there are many other benefits this brings to users and the blockchain at large, but these are the few I can think of presently. I hope you enjoy it and make use of the features going forward.

Peakd team is an open-minded group of people, and I'm certain many improvements will soon follow, just like we've had in the past with cases like the posh Twitter link to a user's profile, the sharing of drafts, the delegation of both resource credit and hive power, and much more, to name but a few.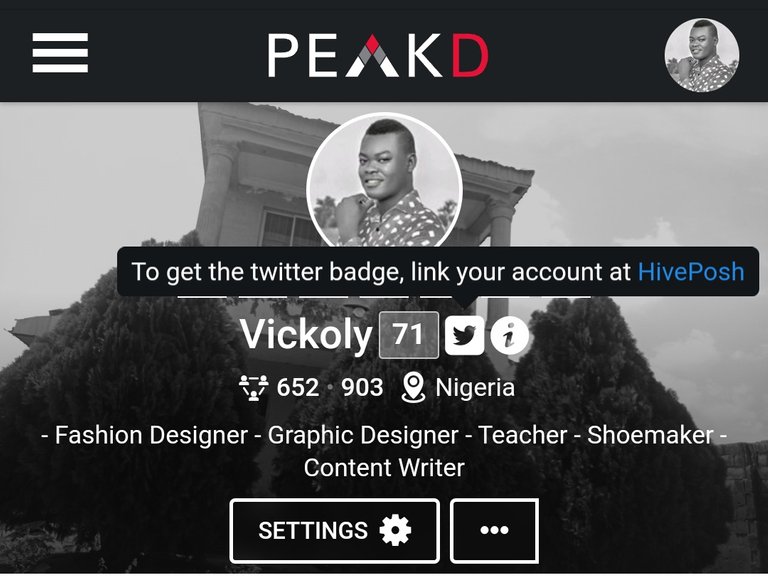 Thanks so much for reading; I hope you had a great time while reading and will make use of the new features.
NOTE: All images are a screenshot from my profile on peakd.
Have a blessed and productive day.
---
---