Iniciativa: Mis bendiciones diarias: Domingo 03-04-2022 //Initiative: My daily blessings: Sunday 03-04-2022 Esp- Eng.
Hola colmena aqui sumandome a la rica iniciativa que creo @zhanavic69 sobre las bendiciones, si son muchas pero creo que ella se refiere espcificamente a los alimentos, que sempre han sido unas bendiciones.
Hello beehive here adding to the rich initiative that @zhanavic69 created about the blessings, yes there are many but I think she is referring specifically to food, which has always been a blessing.

No se trata de cocinar, sino de lo que comimos durante un dia desde el desayuno en las mañanas, hasta la cena en la noche, asi las hallan preparado otras personas de la casa,en mi caso quienes cocinan son mi mama y hermana, pero cuando me dan mi comida o alimento, le tomo la foto antes de comermela. Porque sin la foto no puedo compartir los alimentos de ese dia.
It is not about cooking, but about what we eat during the day from breakfast in the morning to dinner at night, even if other people in the house have prepared it, in my case my mom and sister are the ones who cook, but when they give me my food, I take a picture of it before eating it. Because without the photo I can't share the food of that day.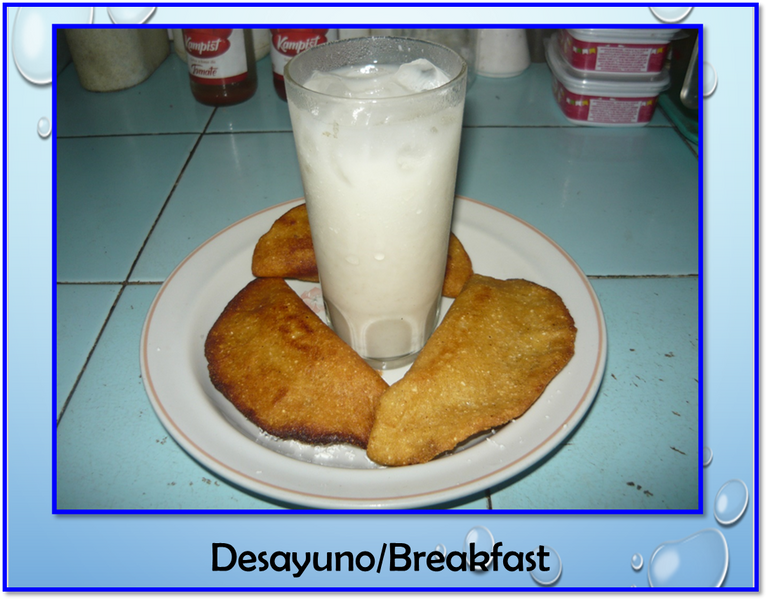 Ayer domingo, casi nunca tenemos que salir asi que dormimos hasta tarde, ese dia las comidas son tarde, pero siempre se empieza con el desayuno, que fue unas ricas empanadas con queso y jamon, con una sabrosa chicha de arroz.
Yesterday Sunday, we almost never have to go out so we sleep late, that day the meals are late, but we always start with breakfast, which was a delicious empanadas with cheese and ham, with a tasty rice chicha.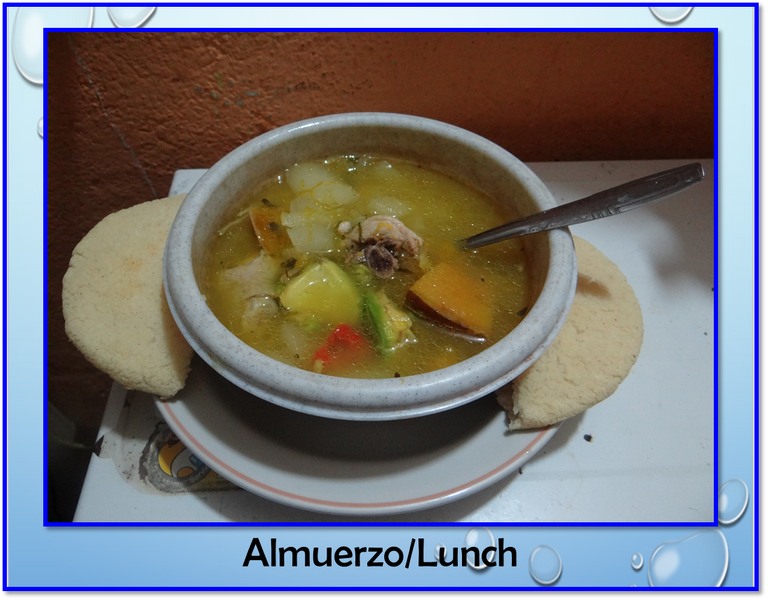 Los domingos antes era muy comun un sancocho o sopa entre la familia, pero como la familia se ha dispersado mucho, no hay transporte, una cosa y la otra entonces ahora se ace para nosoros solos, esta sopa la hizo mi mama, de pollo y sus paticas que aportan mucho colageno bueno para piel, con veduras, arepa asada sino hay casabe y de extra aguacate.
On Sundays before it was very common a sancocho or soup among the family, but as the family has dispersed a lot, there is no transportation, one thing and the other so now it is made for us alone, this soup was made by my mother, with chicken and her paws that provide much collagen good for skin, with vegetables, roasted arepa if there is no cassava and extra avocado.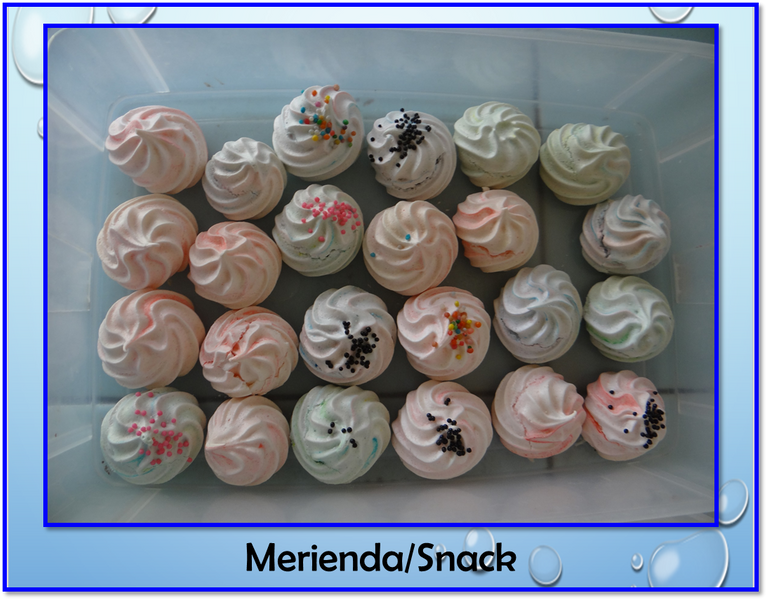 Que fino hoy tuvimos merienda si unos suspiros que tambien los hizo mi mama quedan sequitos crocantes, de deshacen en la boca.
What a nice snack we had today if some sighs that my mom also made, they are dry and crunchy, they melt in your mouth.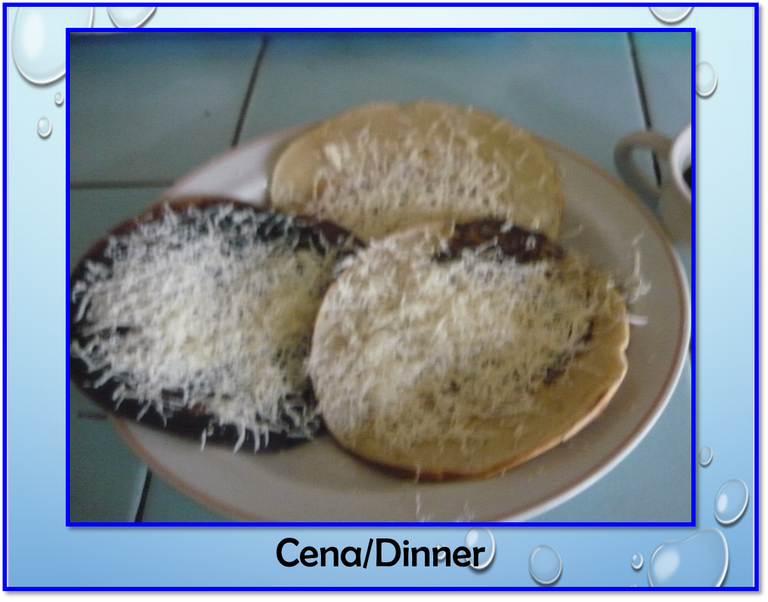 Para terminar el dia con la cena, panquecas o panqueques, con queso rallado habia cafe pero no puedo tomarlo mucho de vez en cuando.
To end the day with dinner, pancakes, with grated cheese, there was coffee but I can't drink it much from time to time.

Las fotos propias tomadas con una camara Panasonic, editadas en PowerPoint, para traducir use el traductor Deepl, se los recomiendo.
Voy a invitar a unos amigos, creo que se puede asi la iniciativa llega a mas personas y aprendemos de todos @sacra97 @purrix @carolinacardoza
My own photos taken with a Panasonic camera, edited in PowerPoint, to translate use the translator Deepl, I recommend it.
I am going to invite some friends, I think it is possible so that the initiative reaches more people and we learn from everyone.@sacra97 @purrix @carolinacardoza


---
---