INICIATIVA: ¡Hora de vacacionar! // INITIATIVE: Vacation Time! // [ENG//ESP]
Ya que por la pandemia no podemos vacacionar, nos queda hacerlo con la imaginación, dejémonos llevar en ese avión de los sueños donde esperamos que algún día se hagan realidades.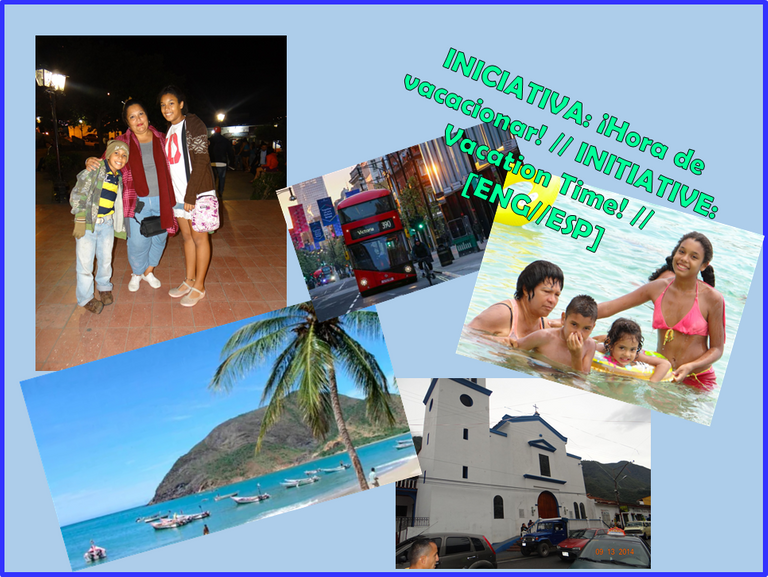 ¿Para donde te gustaría ir de vacaciones y porque? // Where would you like to go on vacation and why?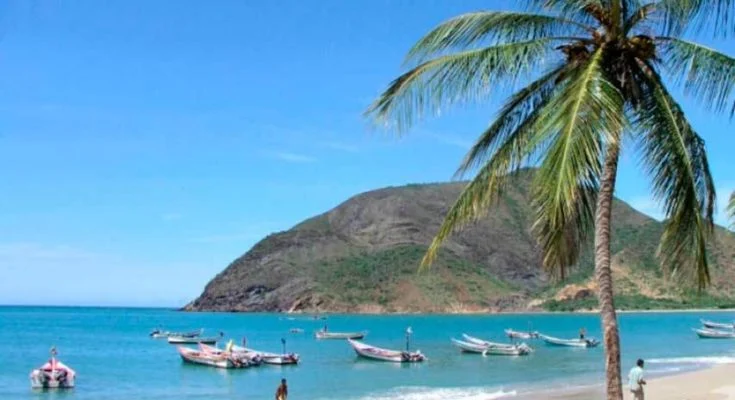 De tanto que he oído de la Isla de Margarita que ya la quiero conocer, de ida me iría en el ferry, ver el ancho mar, sentir la brisa y el sol, de regreso como estaré cansado y agotado, me vendría en avión, ja ja, Margarita donde esta la Basílica de la Virgen y así aprovechamos de pagar una promesa que le debemos a Vallita, ir a sus playas que son hermosas, comer pescado a la orilla de la playa, como otros lugares de interés que tiene la Isla.
I have heard so much about Margarita Island that I already want to know it, I would go on the ferry to see the wide sea, feel the breeze and the sun, on the way back as I will be tired and exhausted, I would come by plane, ha ha, Margarita where the Basilica of the Virgin is and so we take the opportunity to pay a promise we owe to Vallita, go to its beaches that are beautiful, eat fish on the shore of the beach, like other places of interest that the island has.
✈️ 🚢 🚌 🚗 ✈️ 🚢 🚌 🚗 ✈️ 🚢 🚌 🚗
2.¿Qué te gusta más lugares de frío o de calor? // What do you like more hot or cold places?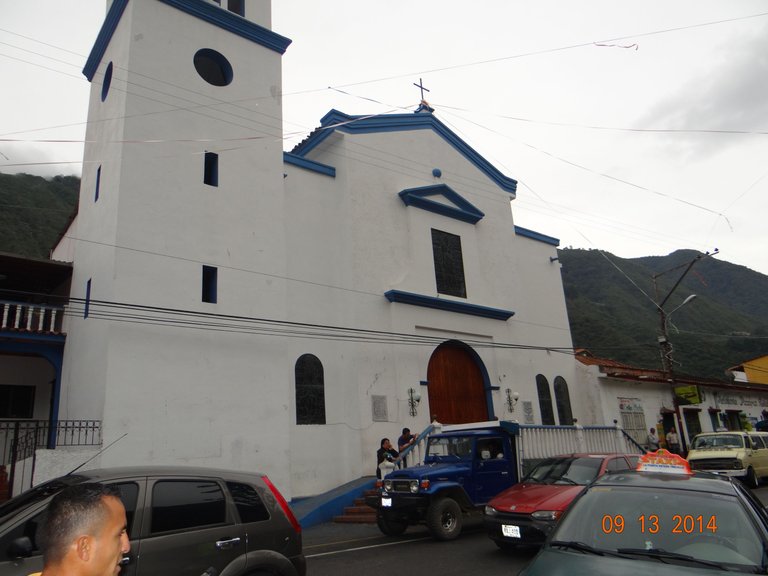 Foto propia. // Own photo
Con tanta calor en mi ciudad, me iría a Trujillo, primero porque es el estado donde nació mi abuelito que no conocí ya que falleció antes de yo nacer. SI fui ya una vez pero fue un viaje rapido, no dio tiempo de conocer mas sobre ese estado. Trujillo es uno de los estados andinos, y también la hermosa escultura de la Virgen de la Paz.
With so much heat in my city, I would go to Trujillo, first because it is the state where my grandfather was born, whom I never knew since he passed away before I was born. I did go once but it was a quick trip, I didn't have time to learn more about that state. Trujillo is one of the Andean states, and also the beautiful sculpture of the Virgin of Peace.
✈️ 🚢 🚌 🚗 ✈️ 🚢 🚌 🚗 ✈️ 🚢 🚌 🚗
3.¿Un viaje reciente y para dónde? // A recent trip and where to?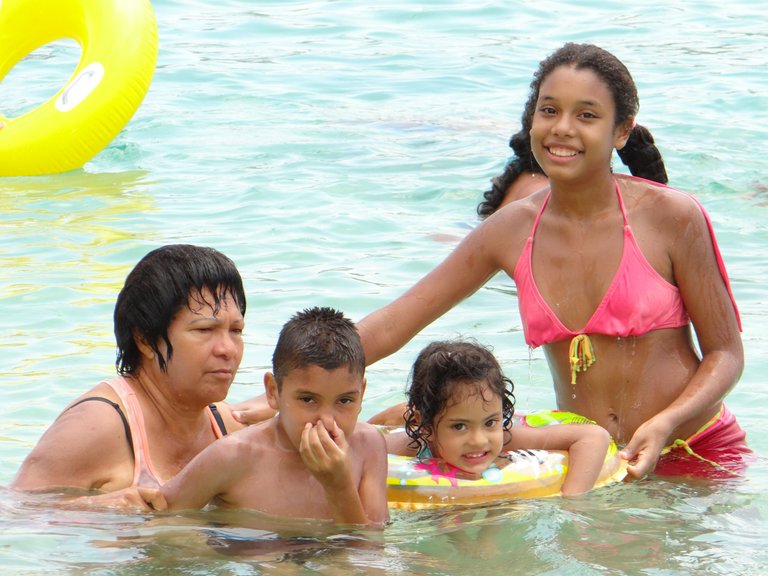 Foto propia. // Own photo
Quizás no fue un viaje reciente pero si uno de mis favoritos, pero uno de los bonitos fue mi segundo viaje a la playa, fuimos a Cumana, en este viaje si disfrute la playa, ya que en el primero me dio mucho miedo, de ver tanta agua, se veía infinito se juntaba el mar con el cielo a lo lejos en el infinito.
Maybe it was not a recent trip but it was one of my favorites, but one of the most beautiful was my second trip to the beach, we went to Cumana, in this trip I enjoyed the beach, because in the first one I was very scared, to see so much water, it was infinite, the sea was joined with the sky in the distance in the infinite.
✈️ 🚢 🚌 🚗 ✈️ 🚢 🚌 🚗 ✈️ 🚢 🚌 🚗
4.¿Ir de vacaciones con la familia o amigos? // ¿Going on vacation with family or friends?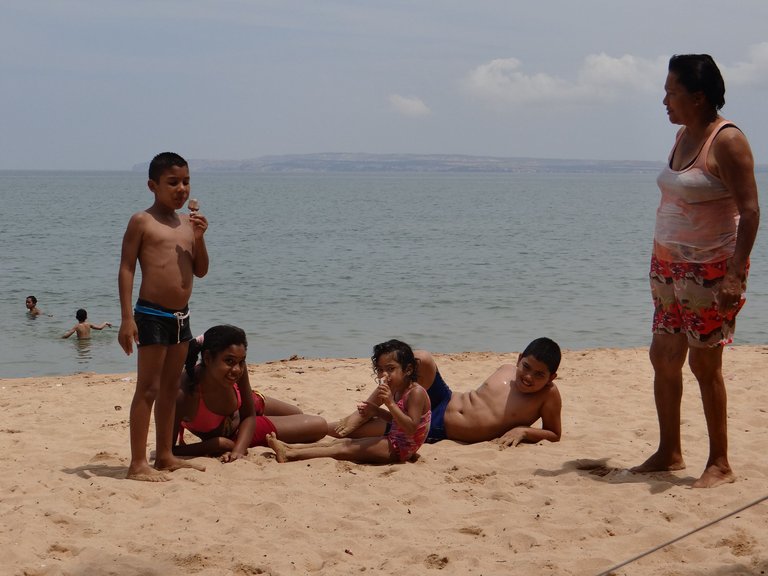 Foto propia. // Own photo
Creo que los viajes en familia es lo mejor, mas cuando somos pocos, las pocas veces que he salido de vacaciones verdaderas mi abuela y mis primos nos ha acompañado, claro mi mama y hermana también, porque mi mama es la fotógrafa.
I think family trips are the best, especially when we are few, the few times I have gone on a real vacation my grandmother and my cousins have accompanied us, of course my mom and sister too, because my mom is the photographer.
✈️ 🚢 🚌 🚗 ✈️ 🚢 🚌 🚗 ✈️ 🚢 🚌 🚗
5.¿Algún lugar que te gustaría conocer? // ¿Any places you would like to visit?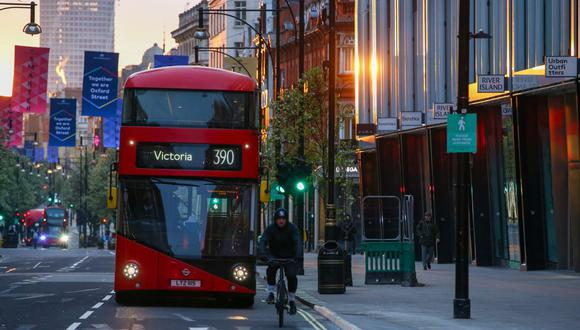 Inglaterra es uno de los países mas grandes de Europa, pero lo que mas me gusta de ir allá es subirme a los famosos autobuses rojos, pero en la parte de arriba, escuchar cuando el Big Ben da las 3 de la tarde, que es la hora del te, merendar un Te de Jamaica con ricas galletas. Y si me alcanza el tiempo iría al acto de cambio de la guardia real en el Palacio de Buckingham quien quita y vea a la Reina Isabel II.
England is one of the biggest countries in Europe, but what I like most about going there is to get on the famous red buses, but at the top, listen when the Big Ben is at 3 o'clock in the afternoon, which is tea time, have a Jamaican tea with delicious cookies. And if I have enough time I would go to the act of changing the royal guard at Buckingham Palace and see Queen Elizabeth II.
✈️ 🚢 🚌 🚗 ✈️ 🚢 🚌 🚗 ✈️ 🚢 🚌 🚗

Ya listo mi viaje y a la realidad je je, pero no les conté como encontré esta iniciativa en el blog de @zhanavic69 que a su vez lo vio de @nayromero y esta de esta @zapataalex ya hasta ahi se, es una cadena je je,

Si deseas hacer un viaje como este, solo debes hacerlo, responder las preguntas.
Already ready my trip and to reality heh heh, but I did not tell you how I found this initiative in the blog of @zhanavic69 who in turn saw it from @nayromero and this of this @zapataalex already up to there I know, it is a chain heh heh heh,
If you want to make a trip like this, you just have to do it, answer the questions.

---
---