Concurso Multitopics - Semana 9 🗿 Estatuas o Monumentos - Statues or Monuments 🗿 Multitopics Contest - Week 9
Interesante el concurso de esta semana que nos trae @juancho10 aunque en mi ciudad no hay muchas estatuas o monumentos si se pueden ver algunas.
Interesting contest this week that brings us @juancho10 although in my city there are not many statues or monuments if you can see some.
Mi primera foto es la estatua de nuestro Libertador Simón Bolívar, se encuentra en todo el centro de la Plaza Bolívar en mi ciudad, es una estatua cuerpo completo, es la que llaman pedestre, porque esta de pie.
My first photo is the statue of our Liberator Simon Bolivar, it is located in the center of the Plaza Bolivar in my city, it is a full body statue, it is the one called pedestrian, because it is standing.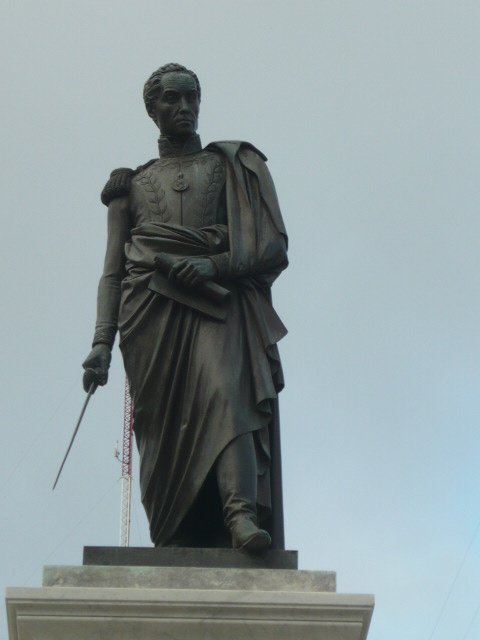 Mi segunda foto es de un santo que se llama Santo Tomas, un apóstol, esta ubicado a las afueras de la Catedral de Ciudad Bolívar, en pleno corazón del casco histórico, al lado de la Plaza Bolívar.
My second photo is of a saint called Santo Tomas, an apostle, is located outside the Cathedral of Ciudad Bolivar, in the heart of the historic center, next to the Plaza Bolivar.
Tercera foto es la imagen o figura de la Inmaculada Concepción, en la entrada de la Iglesia San Isidro, que también es un colegio pero solo de niñas.
Third photo is the image or figure of the Immaculate Conception, at the entrance of the San Isidro Church, which is also a school but only for girls.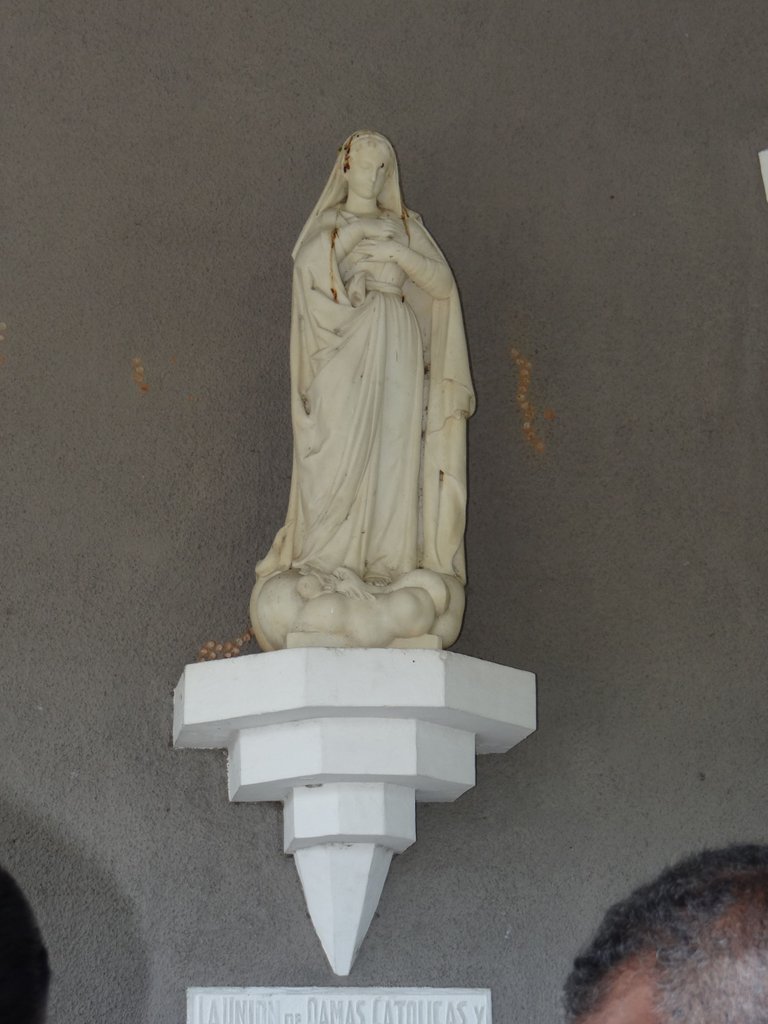 Esta mi participacion en esta semana #9 de #multitopics sobre estatuas o monumentos, menos mal tenia estas fotos, sigo el consejo de mi mama, que debemos tomar foto a todo lo que podamos, nunca sabemos cuando la podemos usar, y esta es una de esas oportunidades.
This is my participation in this week #9 of #multitopics about statues or monuments, thank goodness I had these pictures, I follow my mom's advice, that we should take pictures of everything we can, we never know when we can use it, and this is one of those opportunities.
Fotos de propiedad familiar, tomadas con camaras Sony y Panasonic.
Family owned photos, taken with Sony and Panasonic cameras.
Enlace https://hive.blog/hive-140621/@juancho10/esp-eng-concurso-multitopics-semana-bc089a7cbeff3
Link https://hive.blog/hive-140621/@juancho10/esp-eng-concurso-multitopics-semana-bc089a7cbeff3

---
---