(ESPENG) Vivencia para vacunarme contra el covid-19 - Experience in getting vaccinated against covid-19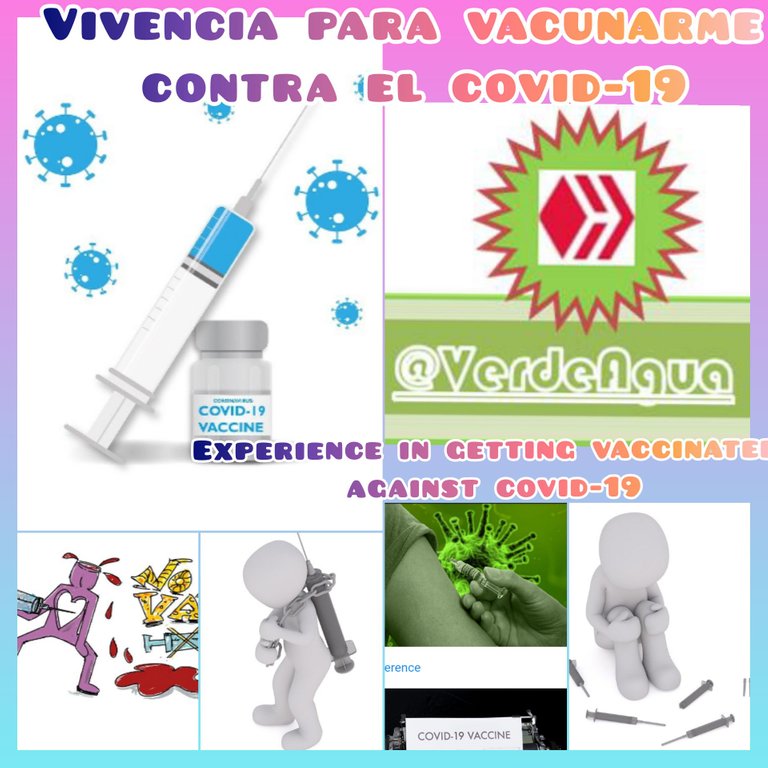 ¡Feliz viernes para toda la comunidad de HIVE! Hoy
@VerdeAgua
les compartirá su experiencia de vacunación durante seis meses y en especial estos últimos días y espero les sirva a ustedes, para tomar la decisión sí vale "o" no la pena vacunarse actualmente-
Happy Friday to the entire HIVE community! Today @VerdeAgua will share with you her experience of vaccination for six months and especially these last few days and I hope it will help you, to make the decision whether it is worth "or" not to get vaccinated today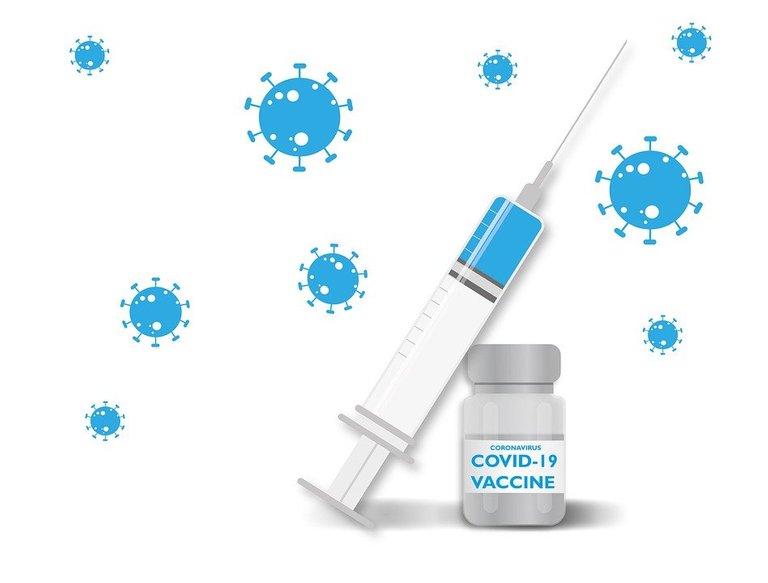 Es importante que esta experiencia no necesariamente le puede ocurrir a otros, pero a mí me ocurrió y obtuve nuevas experiencias con esta vivencia. Les contaré que desde que salieron las primeras vacunas en el mundo siempre hubo en mi oposición, ya que consideraba que no iba a ser conejillo de india de nadie, debido al ensayo y error en algunas de ellas. Después escuche las consecuencias negativas de personas cercanas que se las habían colocado y tuvieron reacciones contrarias para la salud.
Experience in getting vaccinated against covid-19 It is important that this experience may not necessarily happen to others, but it happened to me and I gained new experiences with this experience. I will tell you that since the first vaccines came out in the world there was always in my opposition, since I considered that I was not going to be anyone's guinea pig, due to the trial and error in some of them. Then I heard about the negative consequences of people close to me who had received them and had adverse health reactions.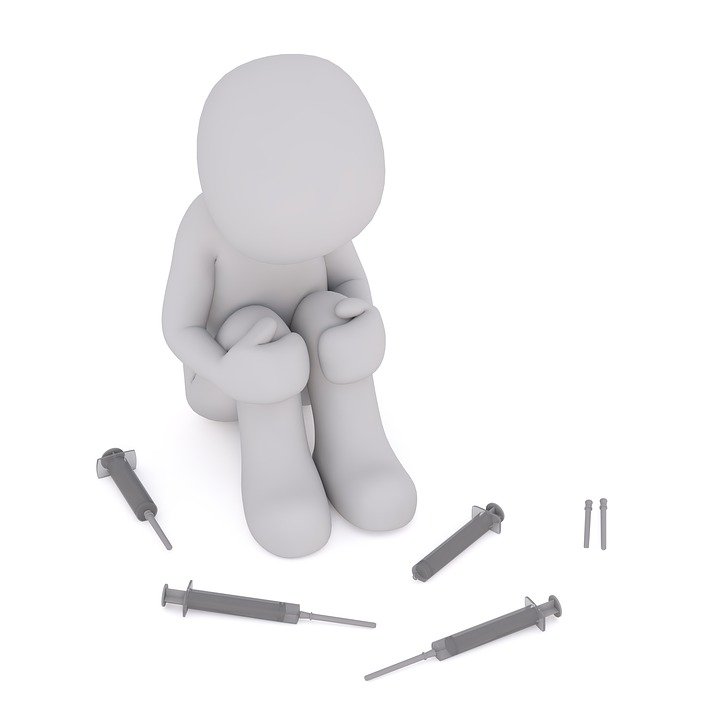 Eso intensificó por supuesto, el no querer vacunarme ninguna de las distintas vacunas de covid-19 que llegaron al país, e incrementaron en mi un deseo más fuerte para no vacunarme, debido a los aspectos negativos que cada vez escuchaba. Y lamentablemente personas muy cercanas a mí, se vacunaron sin haberse realizado pruebas para verificar como se encontraba su estado inmunológico antes de aplicarse cualquier vacuna contra el covid pasaron por malos momentos en un hospital y dos de ellos murieron.
That intensified of course, not wanting to get vaccinated any of the different covid-19 vaccines that arrived in the country, and increased in me a stronger desire not to get vaccinated, due to the negative aspects that I heard every time. And unfortunately people very close to me, got vaccinated without having been tested to verify how their immune status was before any covid vaccine was given, they went through bad times in a hospital and two of them died.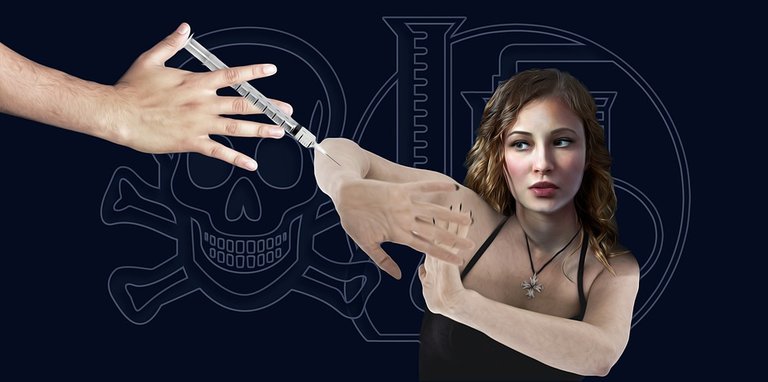 Lo más triste es que los amigos cercanos que murieron, aún para este momento, sigo sin entender ¿El porqué de sus muertes? Y la respuesta medica: " murió de covid" por lo que sigues sin saber si la vacuna tiene "o" no que ver con sus muertes, ya que nadie te aclara nada, y mucho menos te explican. Sólo te informan; "murió a causa del covid" y yo me decía pero antes de vacunarse estaban con excelente salud y no eran asintomáticos pues se habían hechos las pruebas, lo que intensifico mi deseo de no vacunarme para nada.
The saddest thing is that the close friends who died, even at this moment, I still do not understand why they died? And the medical answer: "he died of covid" so you still do not know if the vaccine has "or" not to do with their deaths, since no one clarifies anything, let alone explain. They only inform you "he died because of the covid" and I said to myself but before being vaccinated they were in excellent health and they were not asymptomatic because they had been tested, which made me want not to be vaccinated at all.


Y así continué escuchando y enterándome de las nuevas mutaciones que hacia este virus pandémico, lo que género en mi mayor inseguridad y menos ánimos para vacunarme. Hasta que desde haces dos meses obligan a los ciudadanos que trabajan en hospitales, y desde hace tres semanas en el área de educación y otros campos laborales estar vacunados "o" podrían recibir sanciones administrativas de no hacerlo. Llegando hasta tal punto que para trasladarse en el transporte público solicitan la tarjeta de vacunación, si no lo tienes no lo puede puedes utilizar, convirtiendo la vacunación en una carga que te encadena.
And so I continued listening and learning about the new mutations of this pandemic virus, which made me more insecure and less encouraged to get vaccinated. Until two months ago, citizens who work in hospitals and since three weeks ago in the area of education and other fields of work are obliged to be vaccinated "or" they could receive administrative sanctions for not doing so. To the point that to travel on public transport they ask for the vaccination card, if you do not have it you can not use it, turning vaccination into a burden that chains you.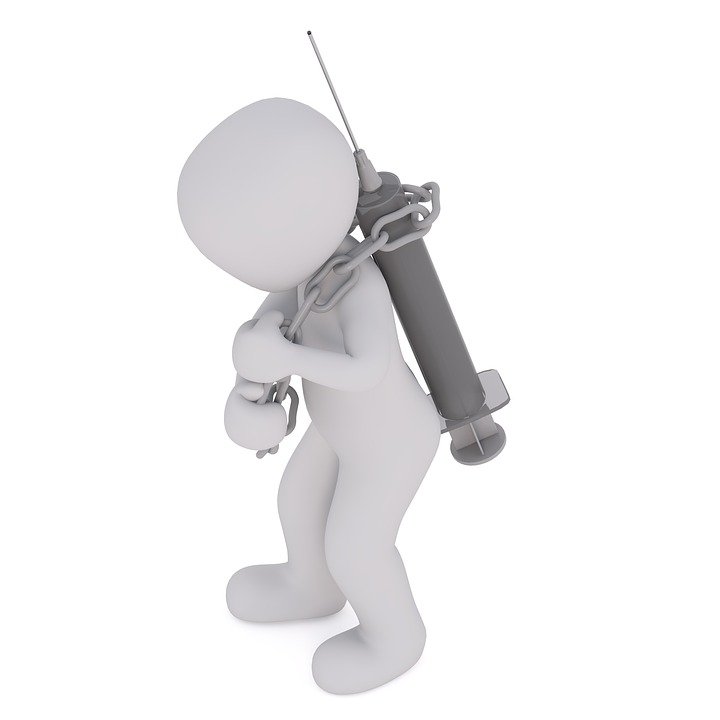 Yo entiendo que de alguna manera se requiere tener control para evitar los contagios, pero no estoy de acuerdo, que se te obligue a colocarte en tu cuerpo una vacuna que a su vez no te protege contra las diferentes mutaciones que hoy existen del covid. Si considero que podrían exigirte un examen médico para saber si estas sano y que no eres portador del covid, pero la realidad en mi país es otra, que aún esto es difícil de hacer "o" tener acceso a estos exámenes, por ello, estuve rechazando el virus y las vacunas de experimentación.
I understand that in some way it is required to have control to avoid contagion, but I do not agree that you are forced to get a vaccine in your body that does not protect you against the different mutations that exist today of covid. I do consider that they could require a medical examination to know if you are healthy and that you are not a carrier of covid, but the reality in my country is different, that even this is difficult to do "or" have access to these tests, therefore, I was rejecting the virus and experimental vaccines.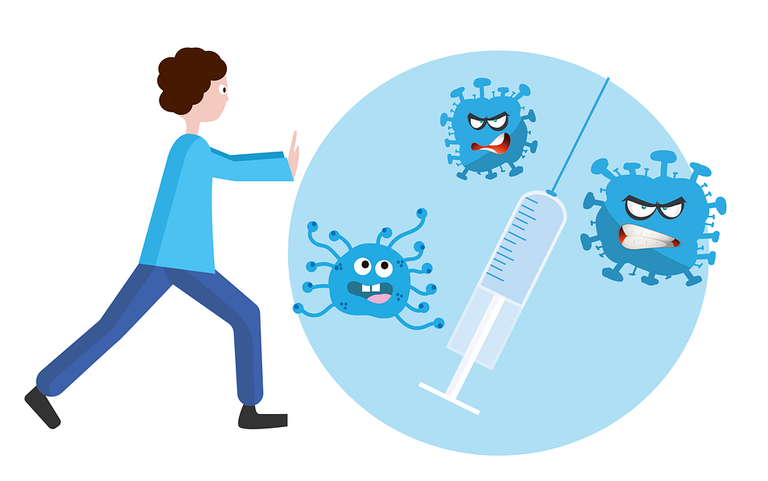 Así que después de seis meses evitando el vacunarme, me encontré con las realidades descritas anteriormente y sujeta a una nueva realidad que hasta para comprar en farmacias medicamentos, se haría necesario mostrar el carnet de vacunación. Mas la intensificación de su contante pedido en el transporte público de la ciudad en donde vivo. Me vi en la necesidad de tener que vacunarme en esta semana, e ir en contra de lo que pensaba, debido a la triste realidad de mi país y puedo decirles que cuando lo hice me encomendé a mi FE al Dios de los Cielos y la Tierra, y lo hice teniendo un organismo sano.
So after six months of avoiding vaccination, I found myself with the realities described above and subject to a new reality that even to buy medicines in pharmacies, it would be necessary to show the vaccination card. Plus the intensification of its constant request in the public transportation of the city where I live. I found myself in the need to get vaccinated this week, and to go against what I thought, due to the sad reality of my country and I can tell you that when I did it I entrusted my FAITH to the God of Heaven and Earth and I did it having a healthy organism.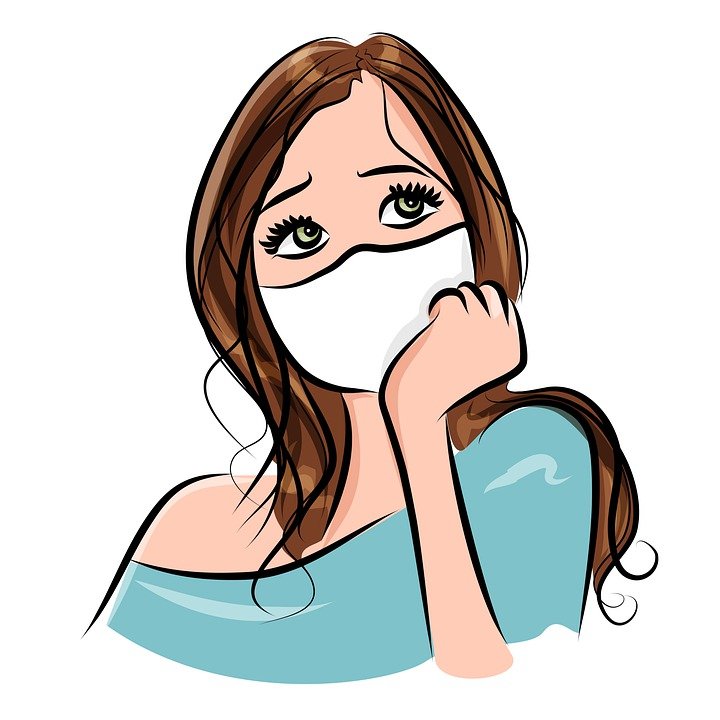 Reference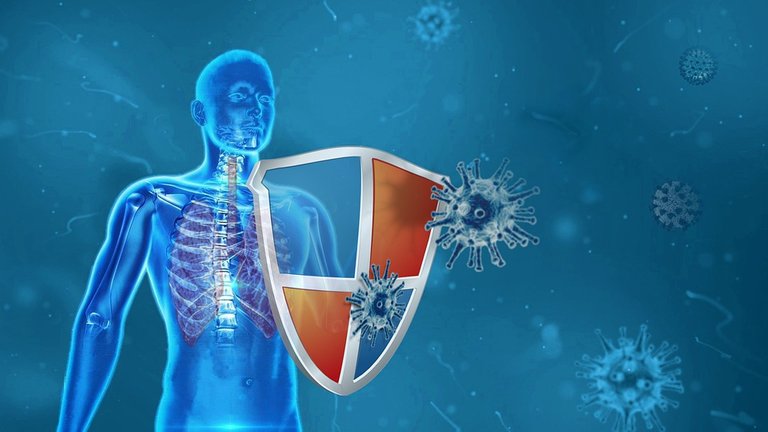 Reference

Para el momento de vacunarme no sentí dolor, sin embargo, horas después sentí mucho dolor en el antebrazo lo que se prolongó en el brazo durante en tres días, en apariencia no tuve otra reacción. Y para el día de hoy me siento bien, aunque yo necesito esperar para poderme hacer otro exámenes (esto por iniciativa propia y no medica) antes de colocarme para principio de noviembre la segunda dosis.
At the time of vaccination I did not feel any pain, however, hours later I felt a lot of pain in my forearm which continued in my arm for three days, apparently I did not have any other reaction. And today I feel fine, although I need to wait for another test (this is on my own initiative and not medical) before getting the second dose at the beginning of November.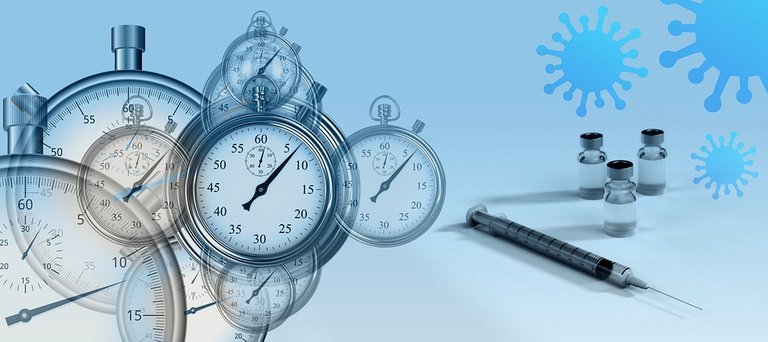 Finalizo diciéndoles que no me fue nada fácil tomar la decisión de vacunarme, y seguir a la expectativa sí estuvo bien haber tomado esta decisión por presión. El tiempo lo dirá, lo que si les puedo decir que es desagradable seguir en expectativas, aunque con la Esperanza y Fe en Dios, de haber tomado la mejor decisión para mi bien y el de lo demás. Al final están unas referencias para documentarse de algunas información sobre el vacunarse y la vacuna china. ¡Gracias por leer mi experiencia, y me gustaría me compartieran sus experiencias si se vacunaron! Hasta la próxima HIVE
I will end by telling you that it was not easy for me to make the decision to get vaccinated, and to continue to wait and see if it was right to have made this decision under pressure. Time will tell, what I can tell you is that it is unpleasant to continue with expectations, although with the hope and faith in God that I made the best decision for my own good and the good of others. At the end are some references to document some information about getting vaccinated and the Chinese vaccine. Thank you for reading my experience, and I would like you to share your experience with me if you have been vaccinated! **Until next time HIVE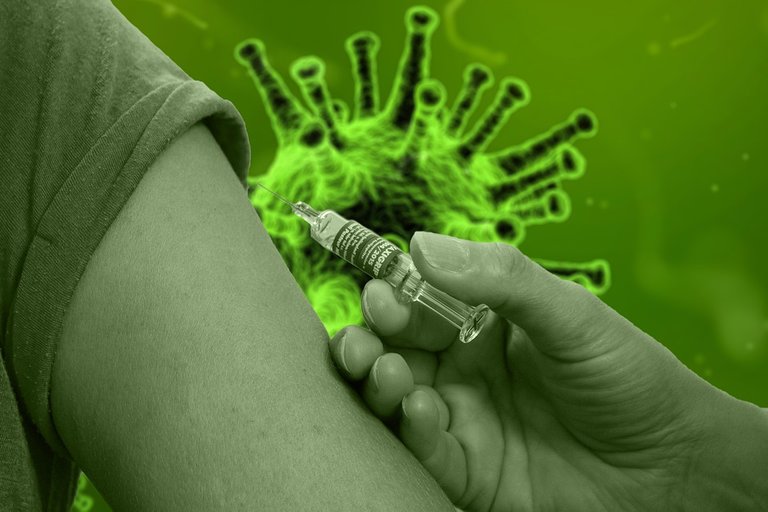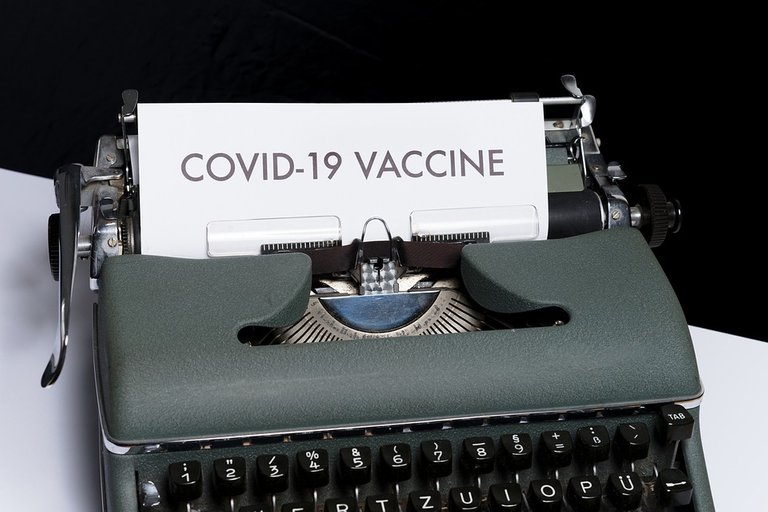 REFERENCIAS
La imagen de portada fue tomada por mí con un celular LG G3 y editadas en Power Point e Inshot.
La barra de corazones fue creación propia, así como el logo que me identifica como VerdeAgua, para ello, use la herramienta de formas, que están presente en Power Point.
REFERENCES.
The cover image was taken by me with a LG G3 cell phone and edited in Power Point and Inshot.
The hearts bar was my own creation, as well as the logo that identifies me as VerdeAgua, for it, I used the shapes tool, which are present in Power Point.
---
---