Colors of War | Monomad
On this sad day for the whole world, I have decided to present my view of the tragedy of war. The only colors I can imagine when it comes to war are black and white. Probably because my memories captured in footage of World War II are in black and white, but also because I don't want to imagine human pain, grief, and suffering in brightly colored pictures.
I have chosen shots that I have taken in abandoned buildings, but which now take on new relevance and can serve as a warning of what home would look like for each of us if the war would reach our homelands.
Let us pray for peace! 🙏
Please consider this post as my entry for the daily #monomad challenge, hosted by @monochromes, and supported by @qurator.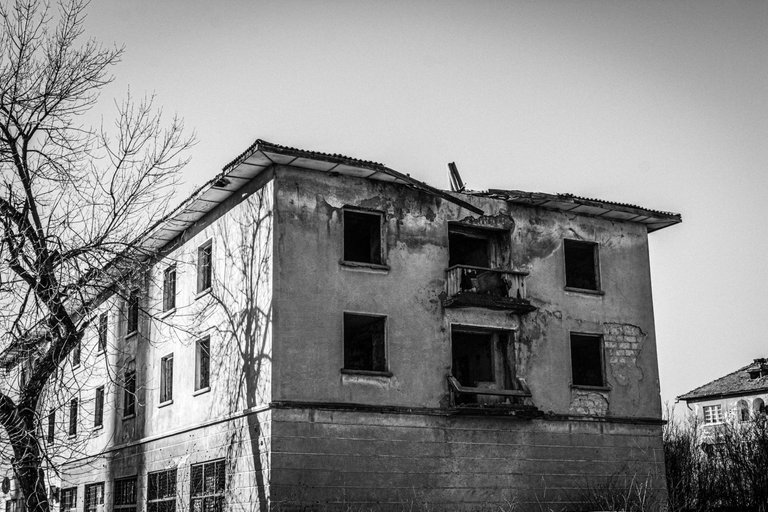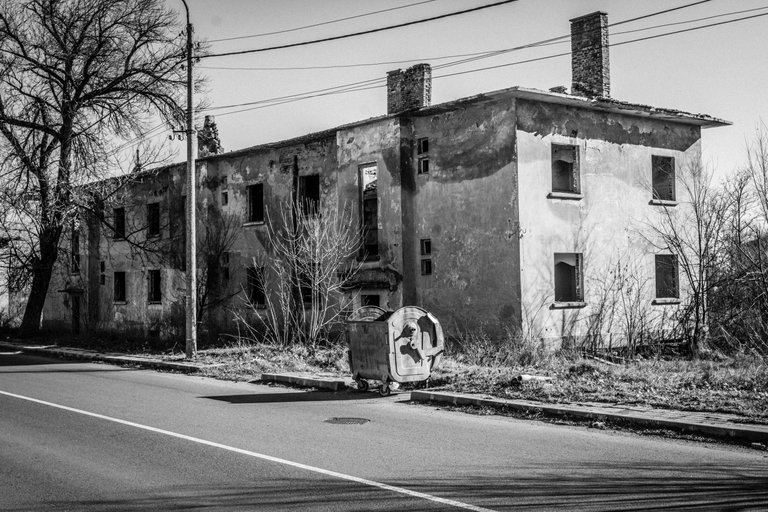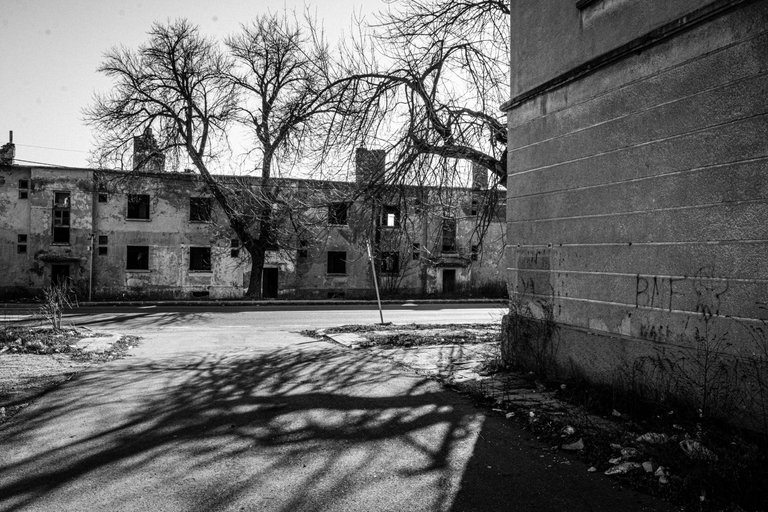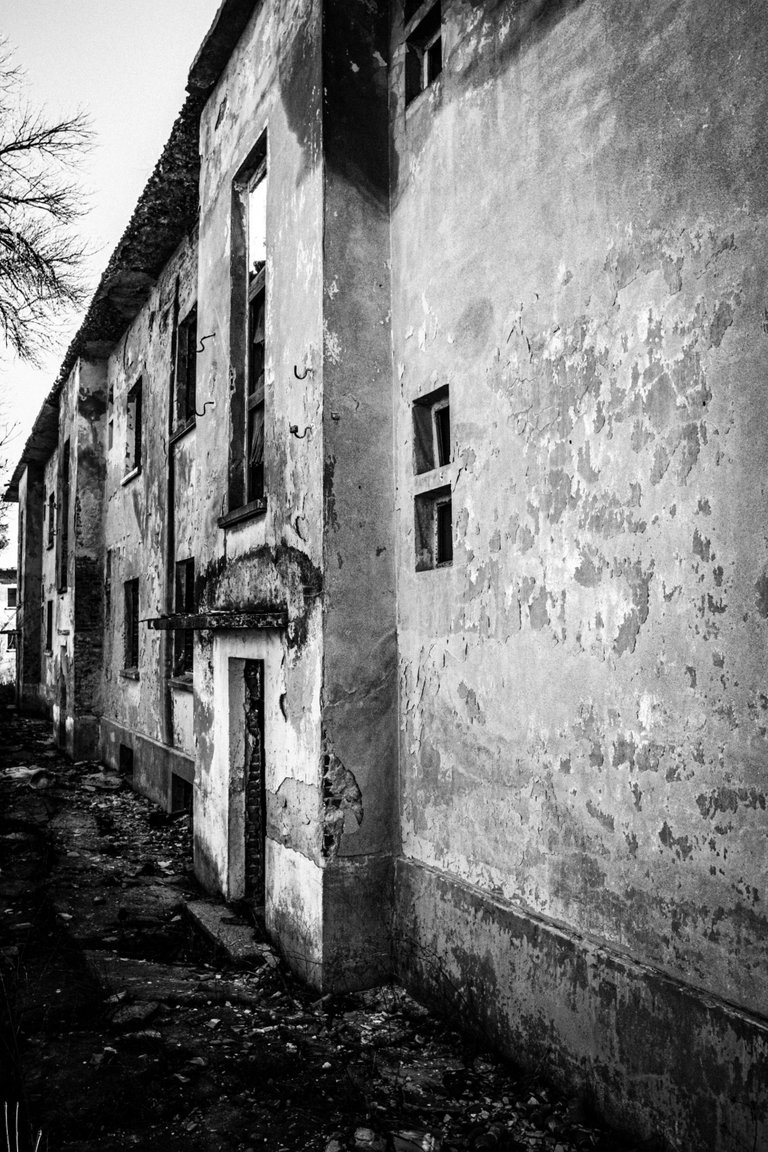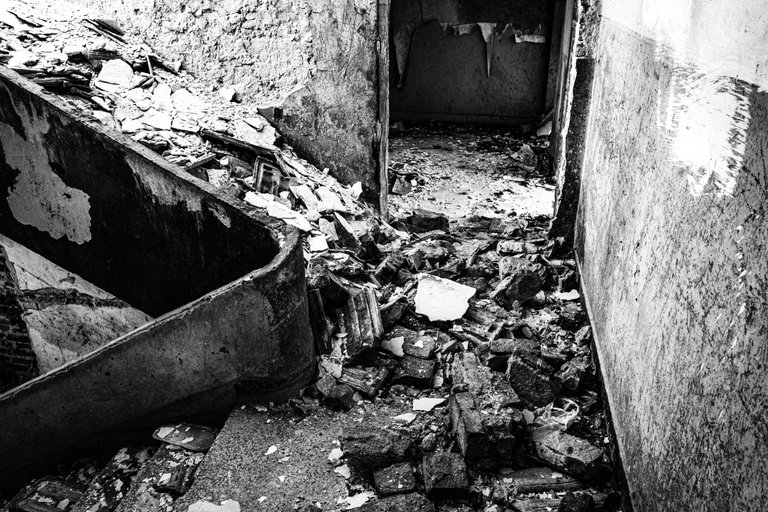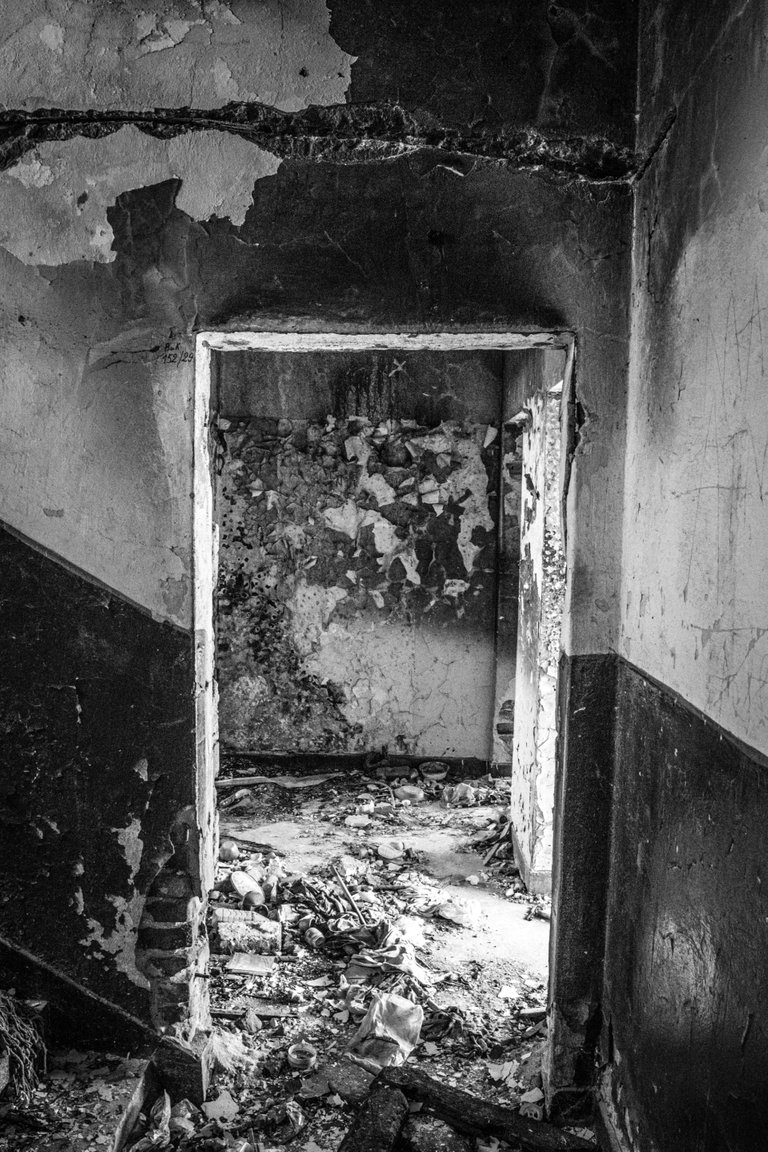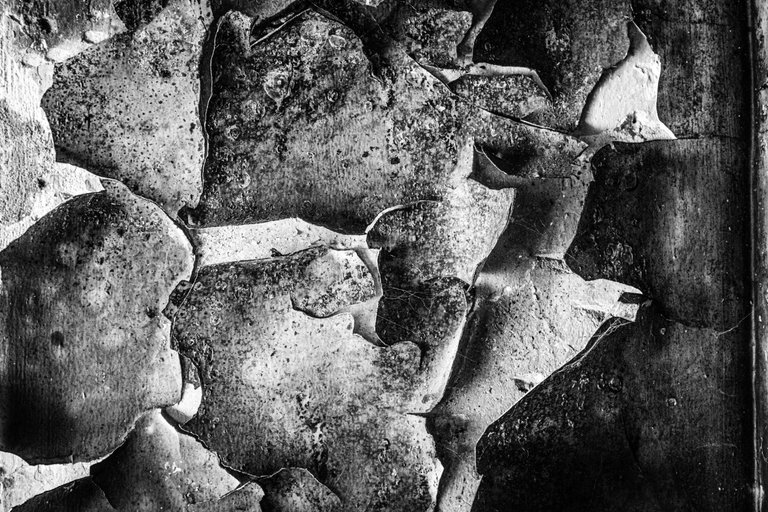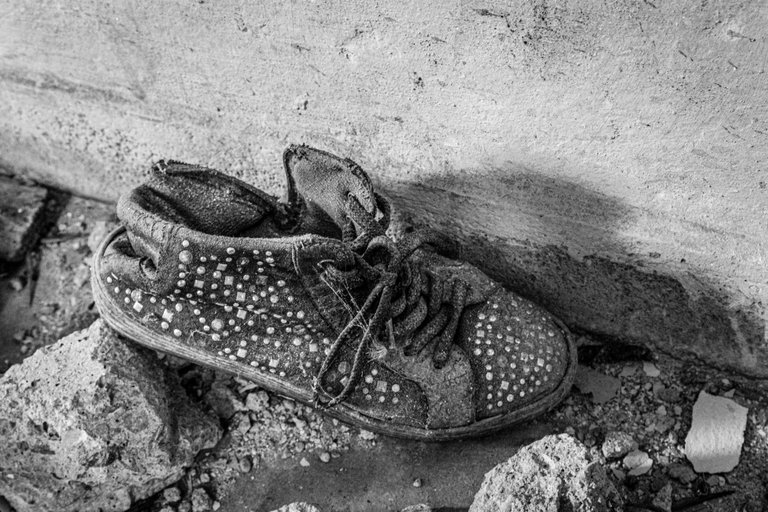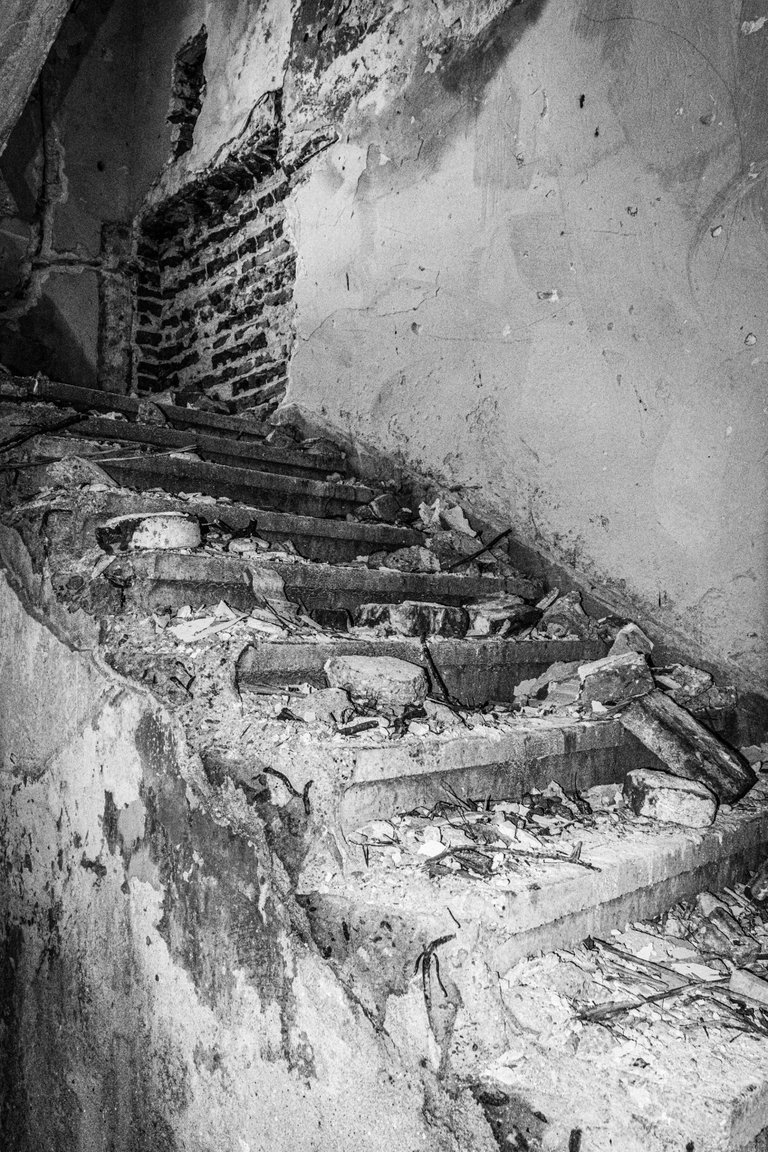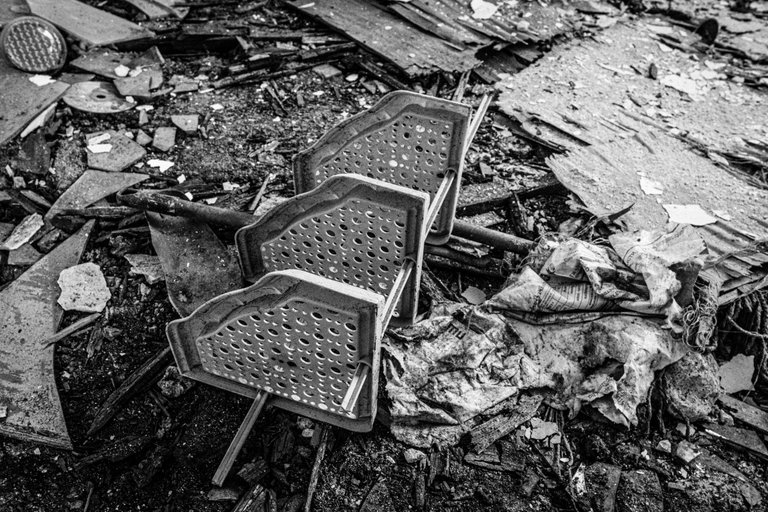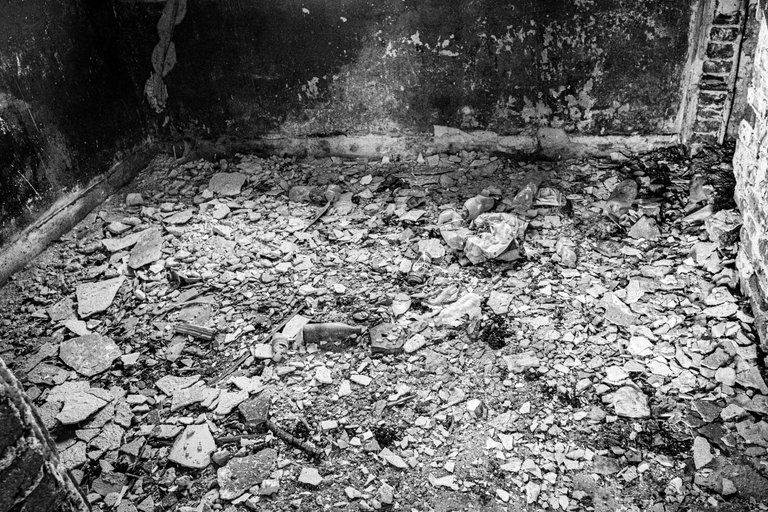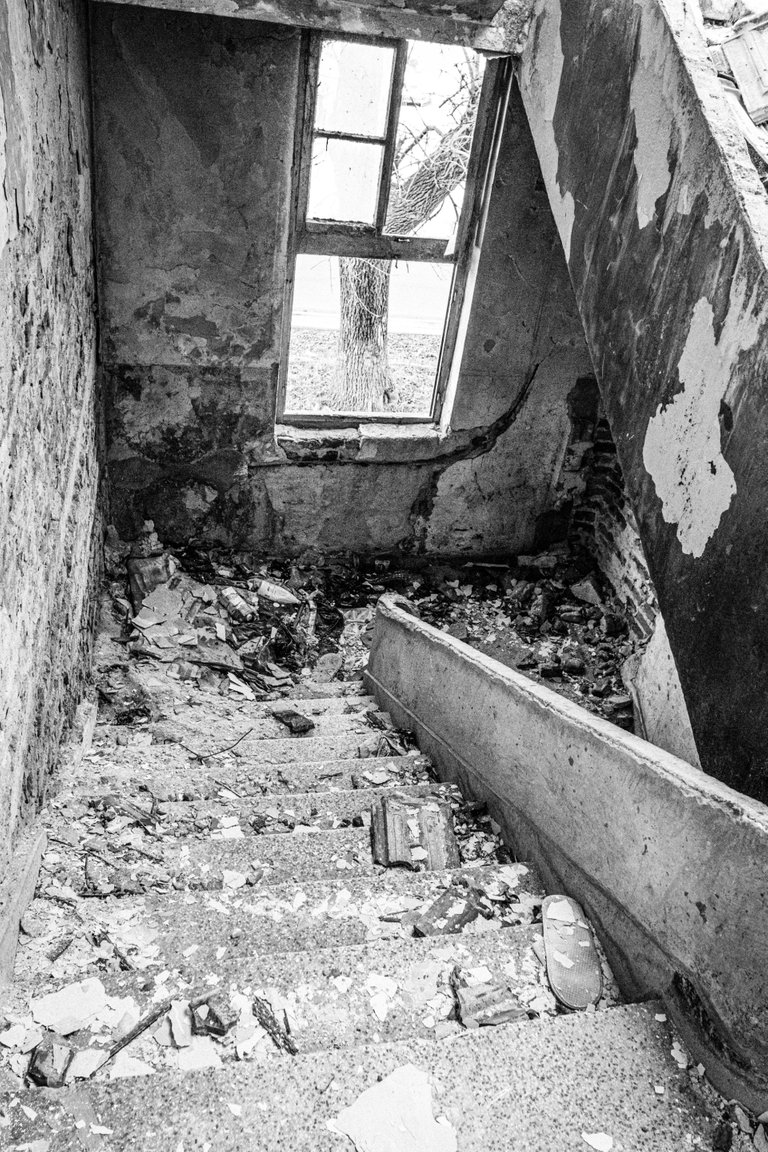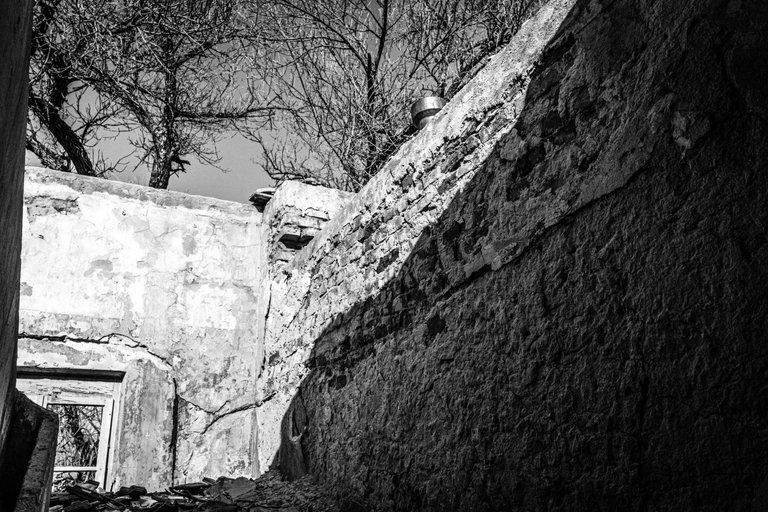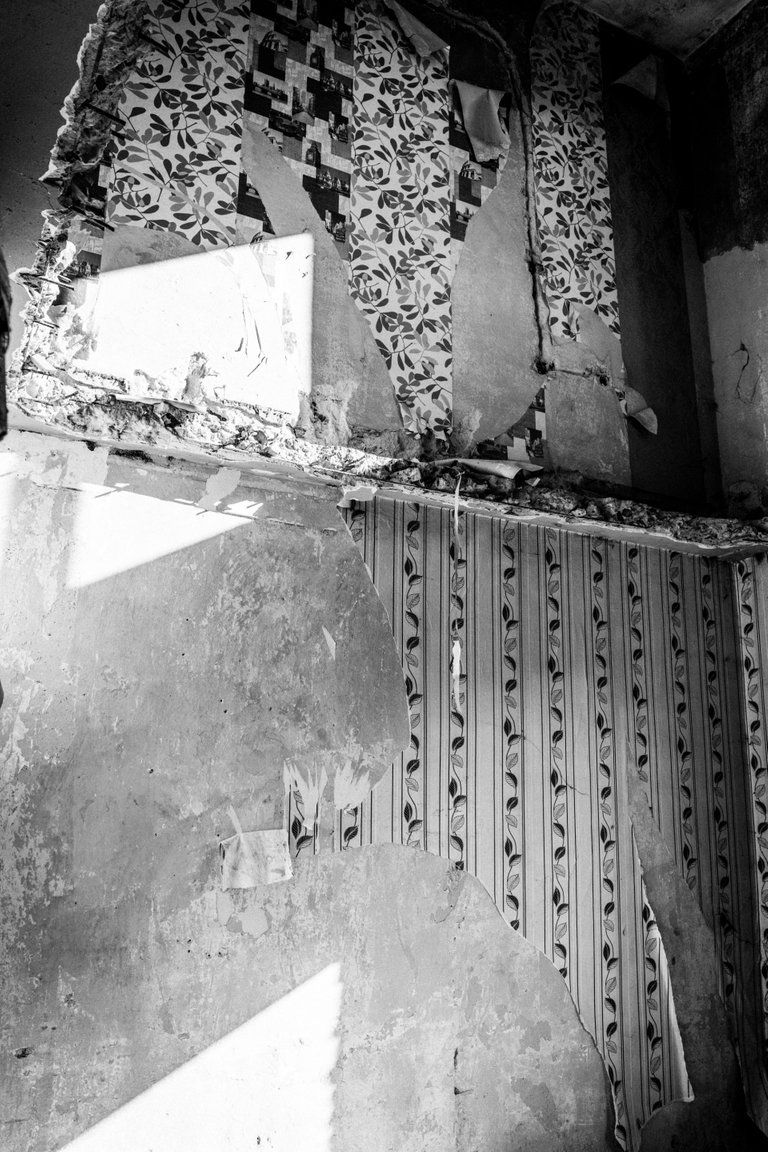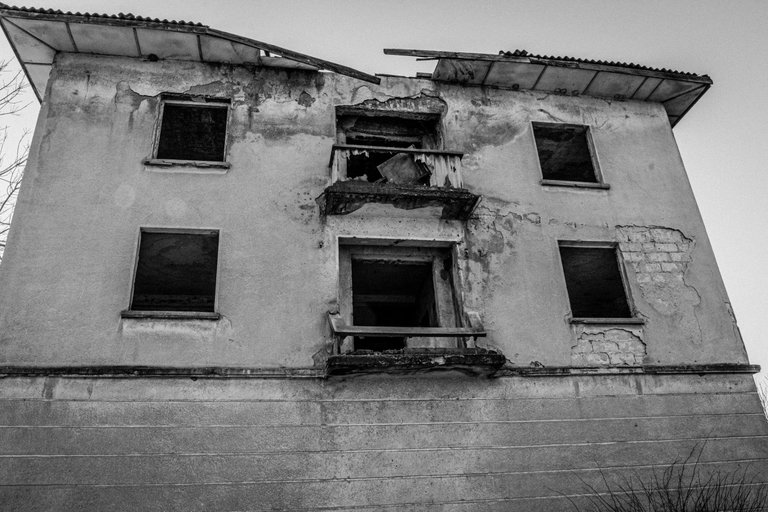 Thank you for stopping by and taking a few minutes to read my post.
Stay safe and never stop exploring the world around you.
Yours,
George

The truest art is what we create from the bottom of our hearts. According to the norms of society, some of us are born with the talent to create art and some of us aren't. I completely disagree with this comprehension.
I believe every human being has her/his own unique way of expression and it is not necessary to be born with the talent of a poet, writer, painter, or composer. Each of us could express hers/his view of the world in words and pictures. And if you can't paint, dance, or sing, just describe your feelings, memories, and dreams in your own words and color them with pictures you have taken yourself.
This is the unique advantage of Hive over all social platforms.
Here, you don't have to pose as who society expects you to be. On Hive you can be yourself with all your disadvantages and no one will judge you for not following the "standard". Because on Hive there are as many "standards" as the number of the members of this blockchain society.
| | |
| --- | --- |
| | My name is George and for the past eight years, I have been traveling around the world as a concierge and tour guide onboard cruise ships. All photos have been taken by me and are my property. If you wish to use them just ask and you will get my permission. If you like the content I create, do not hesitate to upvote, leave a comment or feedback. Thank you for reading my own piece of art till the end. God bless you and your beloved ones! |
---
---