Well it's official!!!
How's it going hive? Well today was the day where I thought I'd let the cat out of the bag and posted this picture on my Facebook page announcing that I'm going to be dad!!!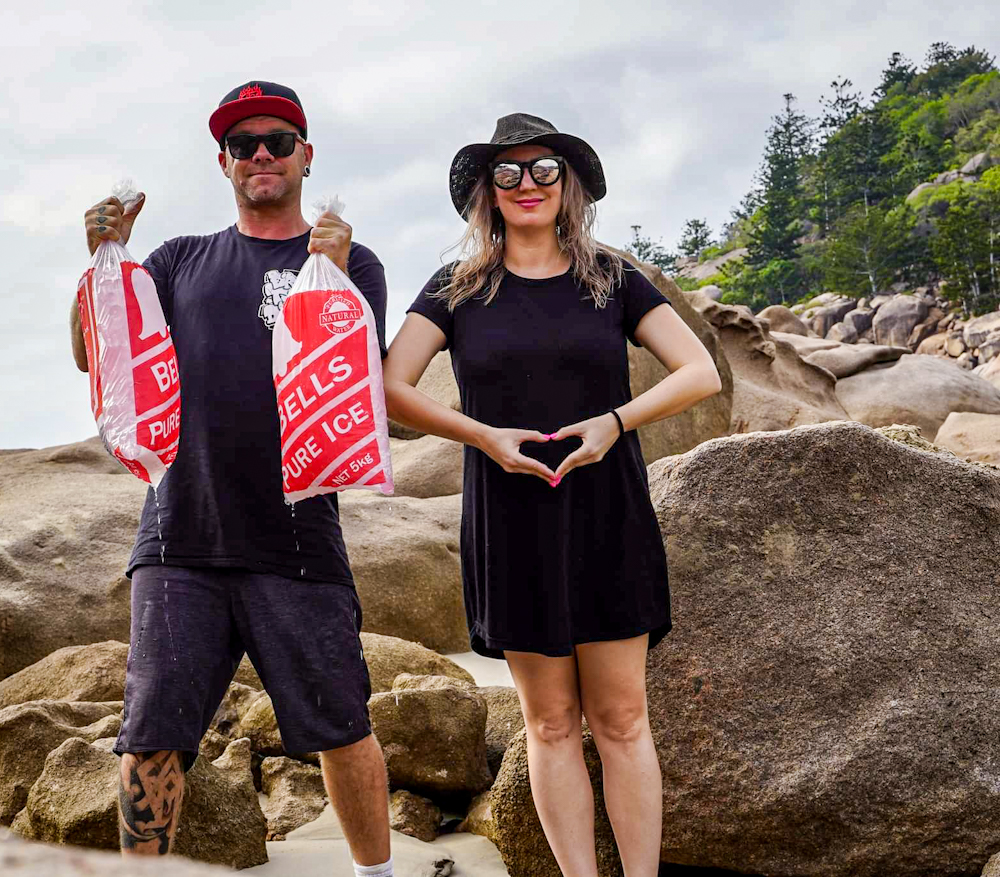 Now I wasn't sure if people would get this pun... But it seemed most did eventually.
Not going lie the thought of becoming a dad is bit daunting but think @terrybogan and I will be good parents 😊
So the countdown is on until we meet our little one! Exciting times ahead.
We took this photo early in the morning at Alma Bay on Magnetic Island. The life guards were watching us and weren't sure why we had two bags of ice as we walked past. When we were finished we asked if they wanted a bag as we didn't need both. He asked what we were doing and when we told him, still don't think he got it haha.
Do you get the pun? If so, post it in the comments 😊👇
---
---