Rock wallabies on Magnetic Island. 🏝️🇦🇺
While we were visiting Magnetic Island, apart from the beautiful bays to snorkel in and the amazing hikes you can do.. Another great MUST do is visiting the rock wallabies at Geoffrey Bay.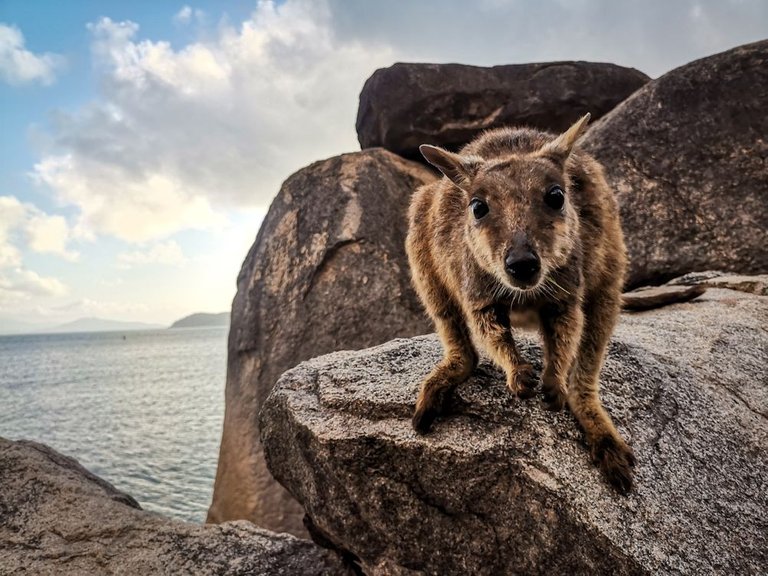 These rock wallabies are also known as "Allied Rock Wallaby" and are only found on Magnetic Island, Palm Island and a small amount on the mainland in Townsville.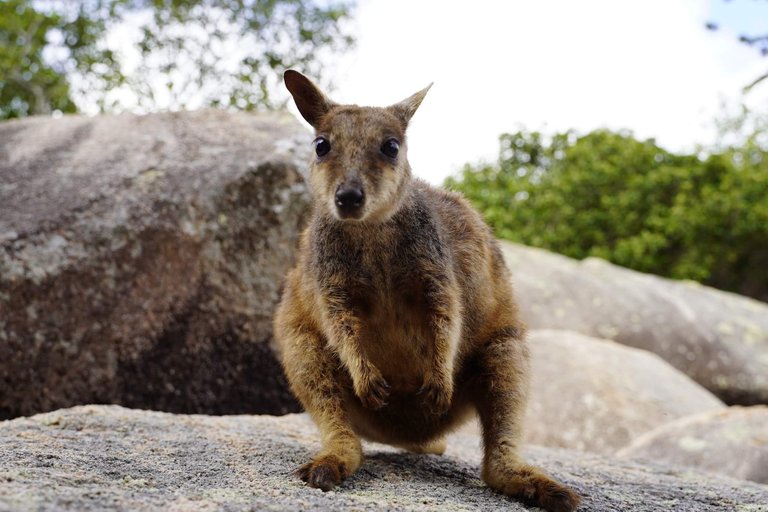 As their name suggests rock wallabies live amongst rocks and rocky cliffs.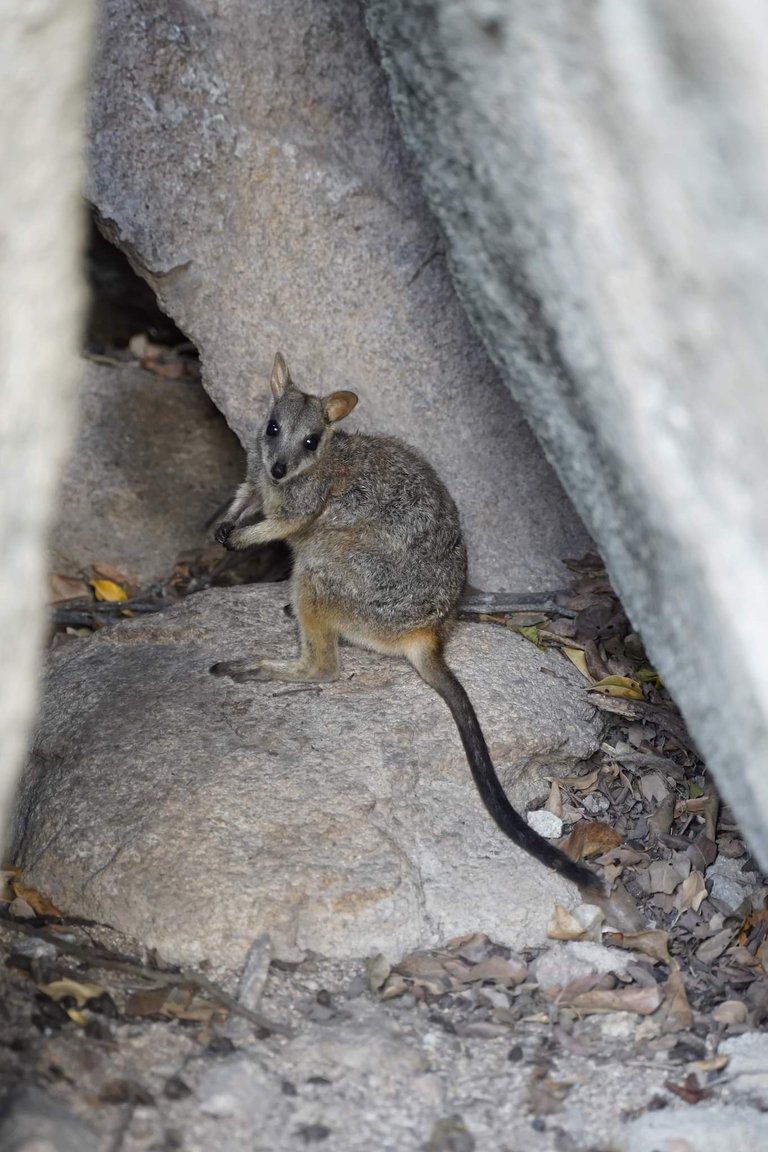 They grow up to 4.3kg and have a unique stripe on their face.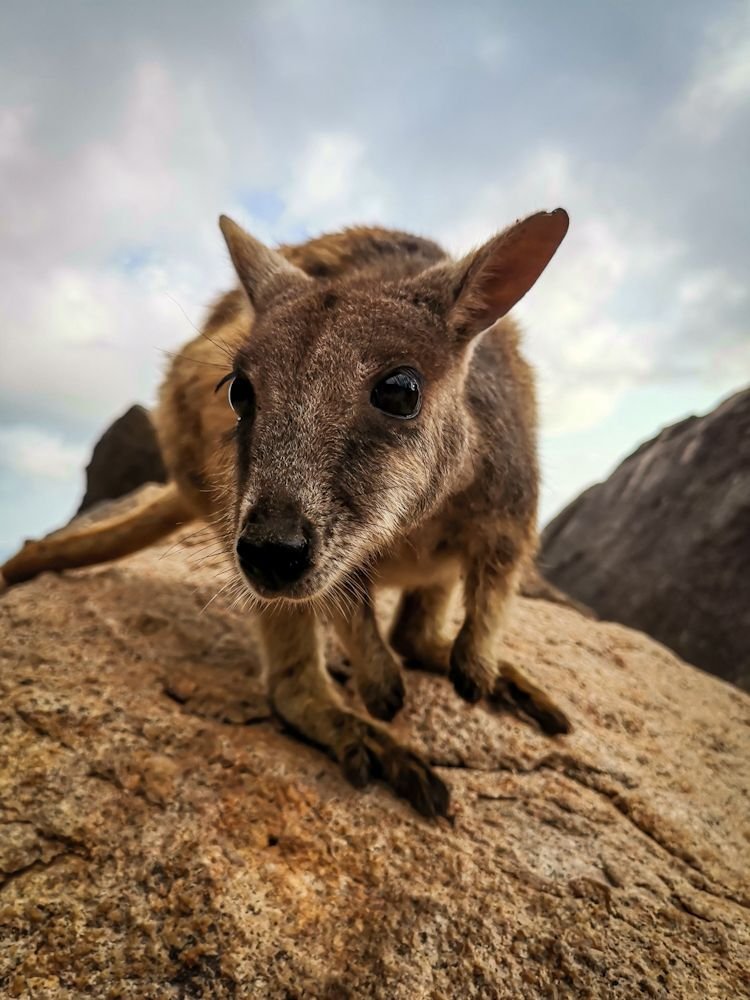 Rock wallabies can live up to seven years old.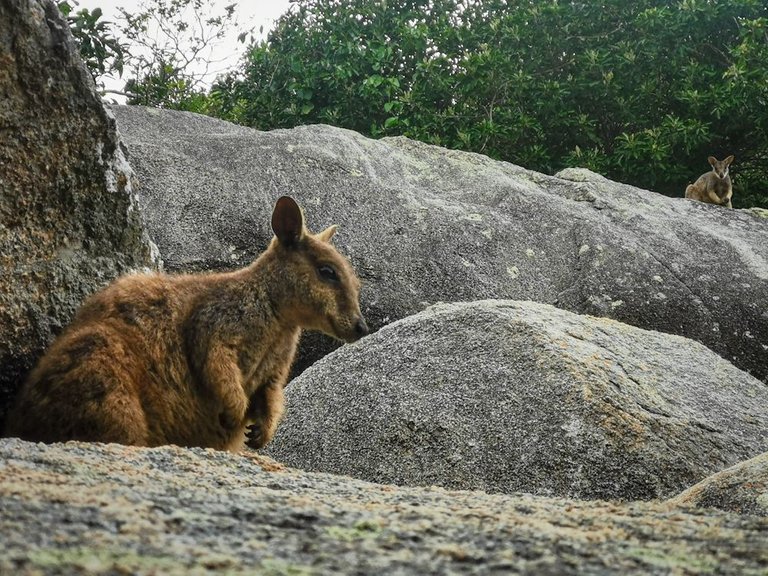 Now on Magnetic Island these guys live all over the island. But the best place to find them is in amongst the rocks, at the old ferry terminal at Geoffrey Bay.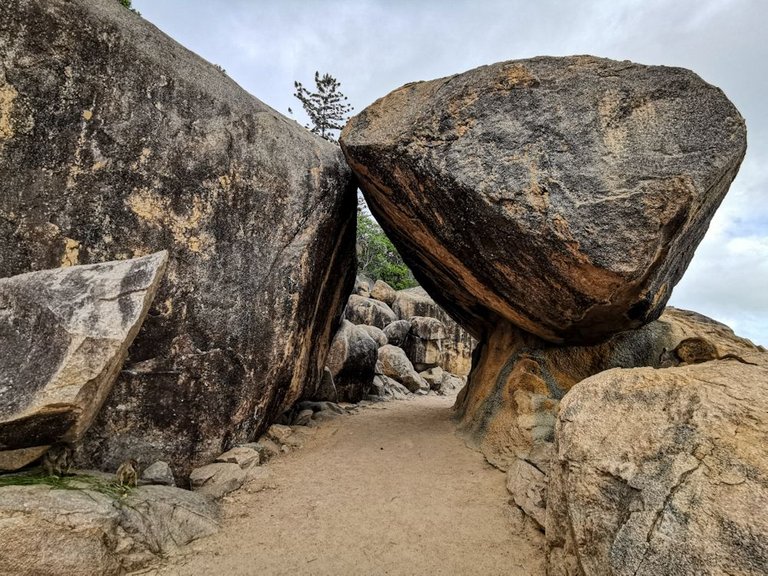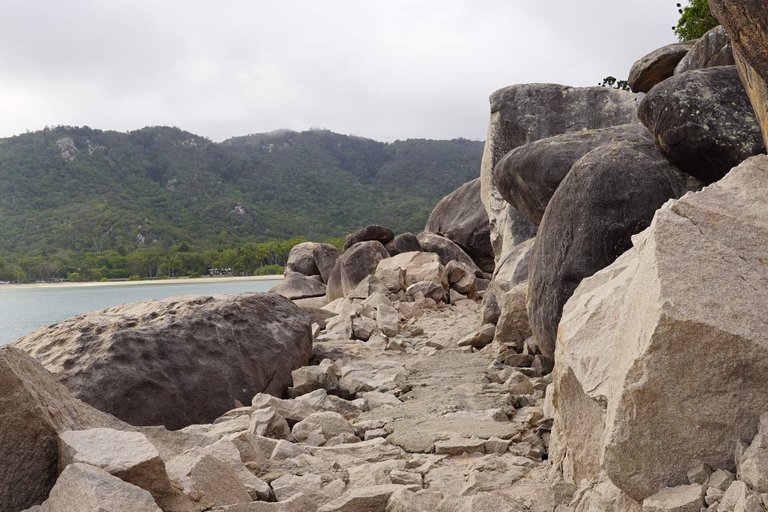 You can hand feed these wild wallabies and the best time to find them is in the morning or around 5pm when it is alot cooler.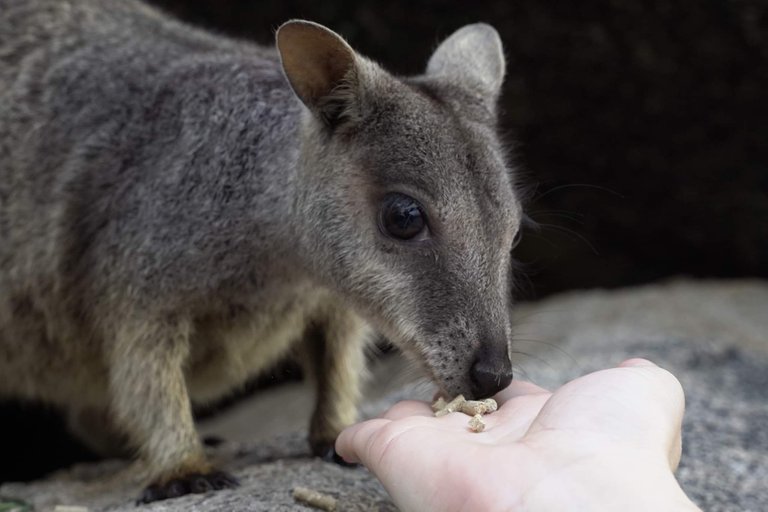 You can buy pellets from the newsagent which is just at the end of the street. But they also love apples and local grass.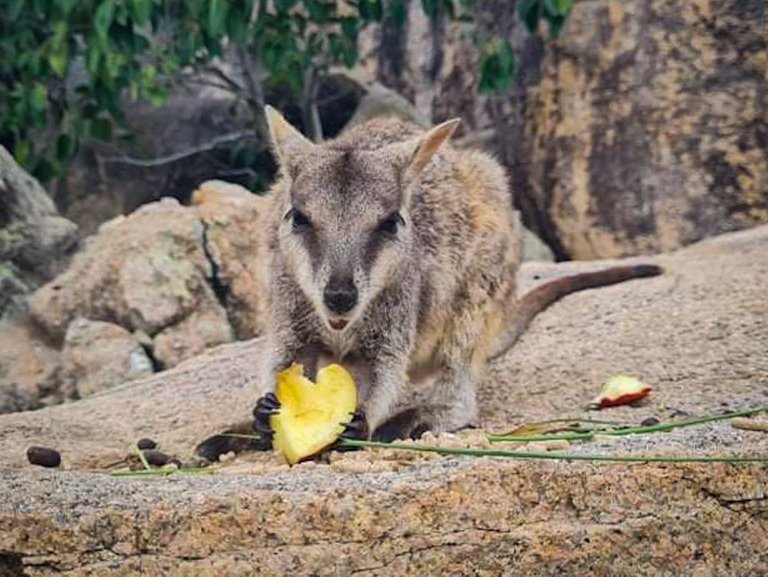 Other safe snacks for these guys are
Carrots
Sweet Potatoes
Pawpaw
Rock Melon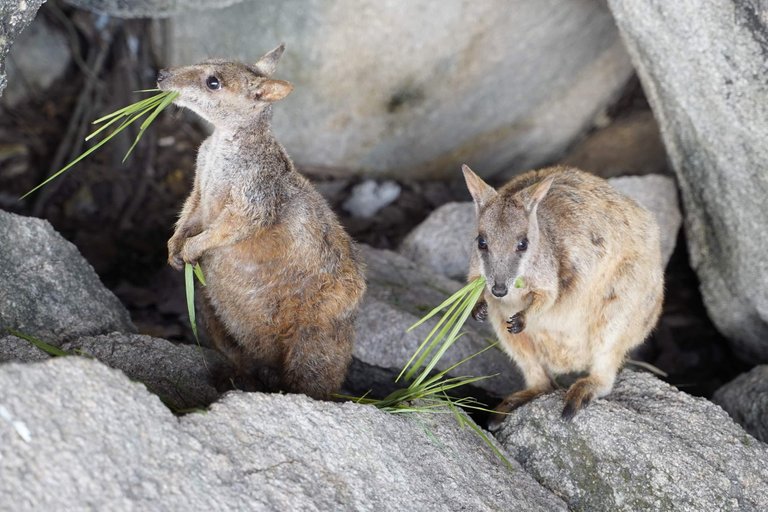 Make sure to stick to these items when feeding the rock wallabies. Foods like breads, potatoes, broccoli, lettuce, and more can make them very sick and even cause death. If it isn't on the above list, don't feed it to them!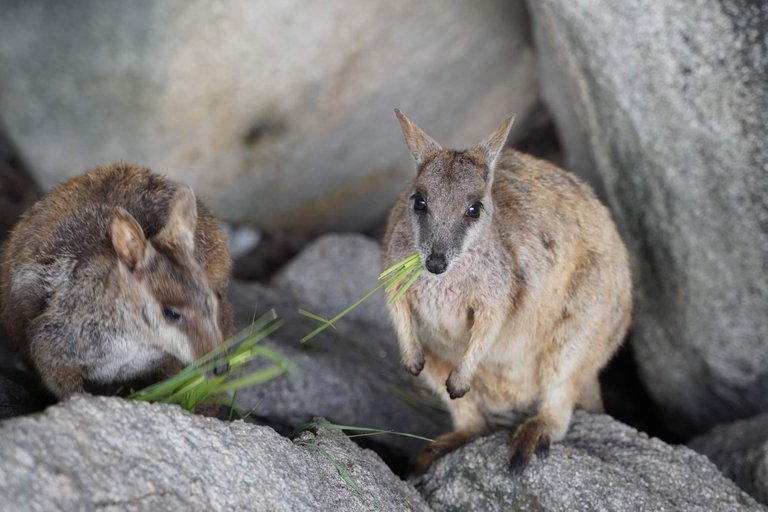 Even though they are wild wallabies it seems that they are pretty dependant on humans feeding them in the afternoon as there are so many waiting for a snack.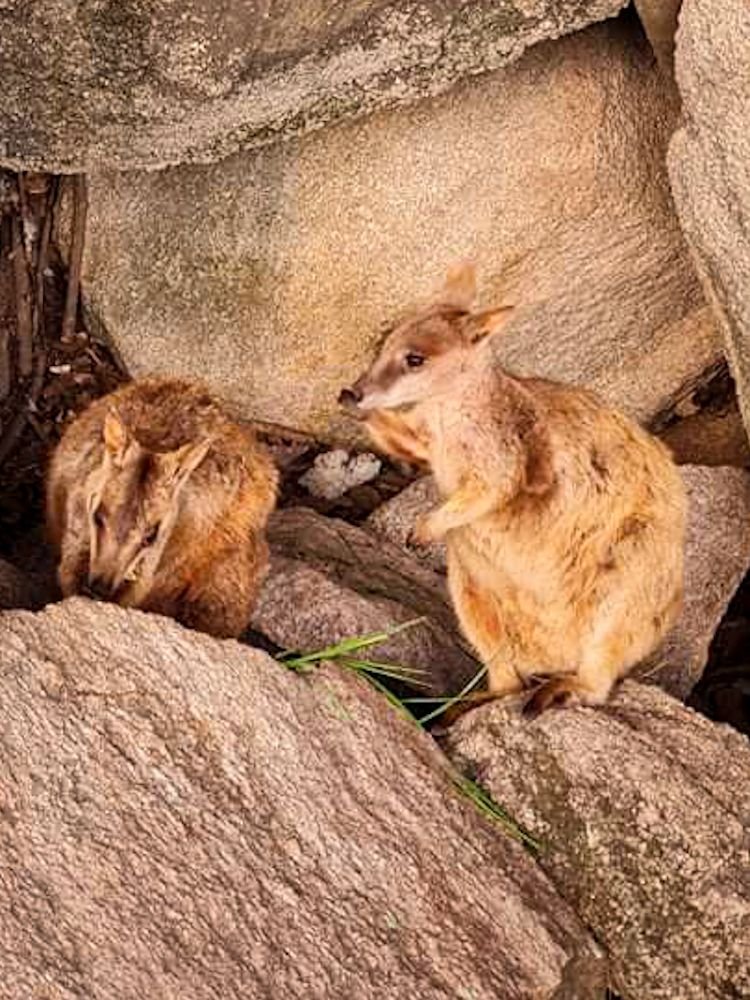 These scruffy little guys are so cute! But they do remind me a bit like a giant rat like rattus from the ferals haha.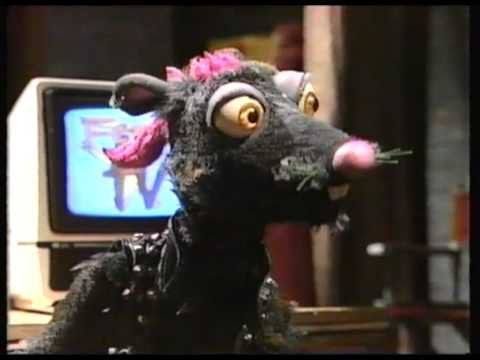 Their Gestation period is 31 days. And they usually only have one offspring. Here is a mum with her joey in her pouch.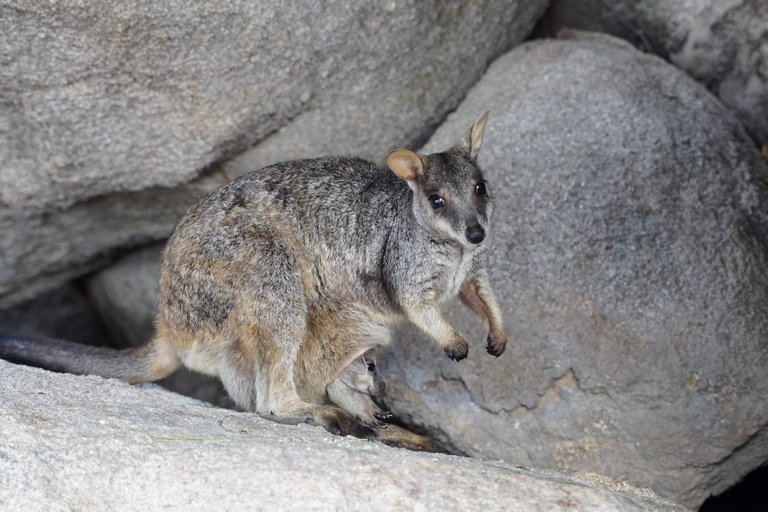 These guys are super agile and very skittish. Any sudden movement and they hop across the rocks with the quickness. So approach them gently.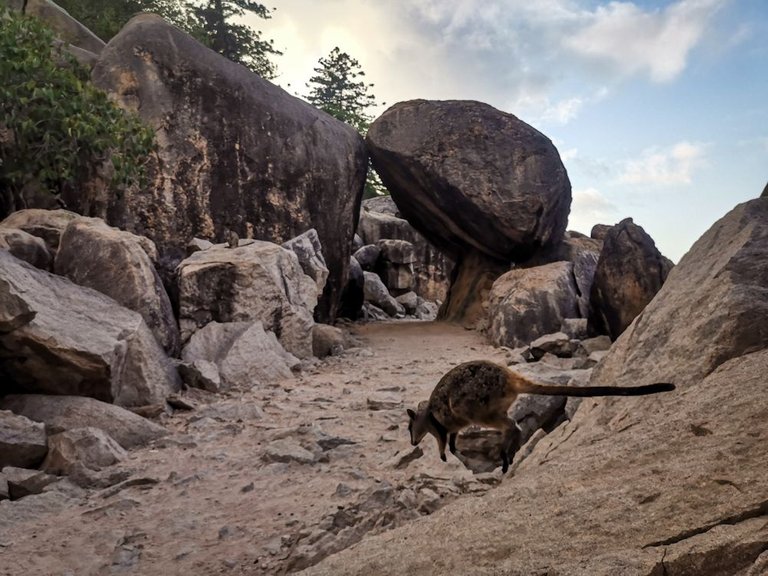 When they are just hanging out on the rocks there little arms hang down kind of like a trex haha.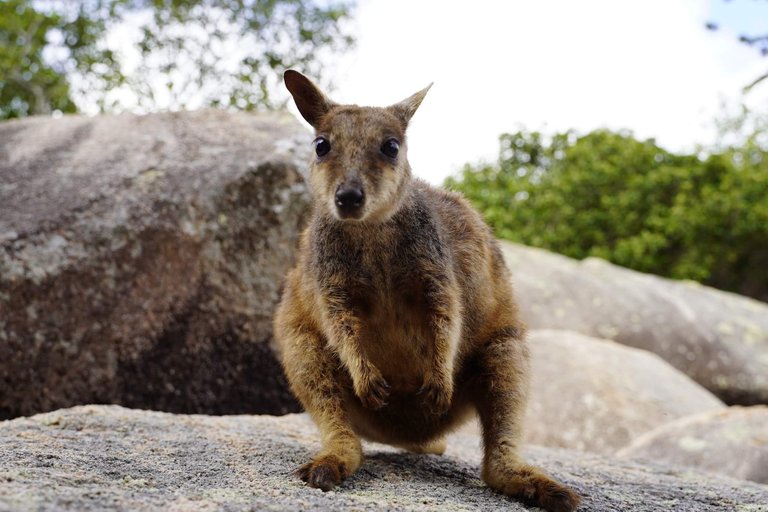 These guys are super photogenic and once they have gained your trust they will just hang out with you. And will even eat from your hand.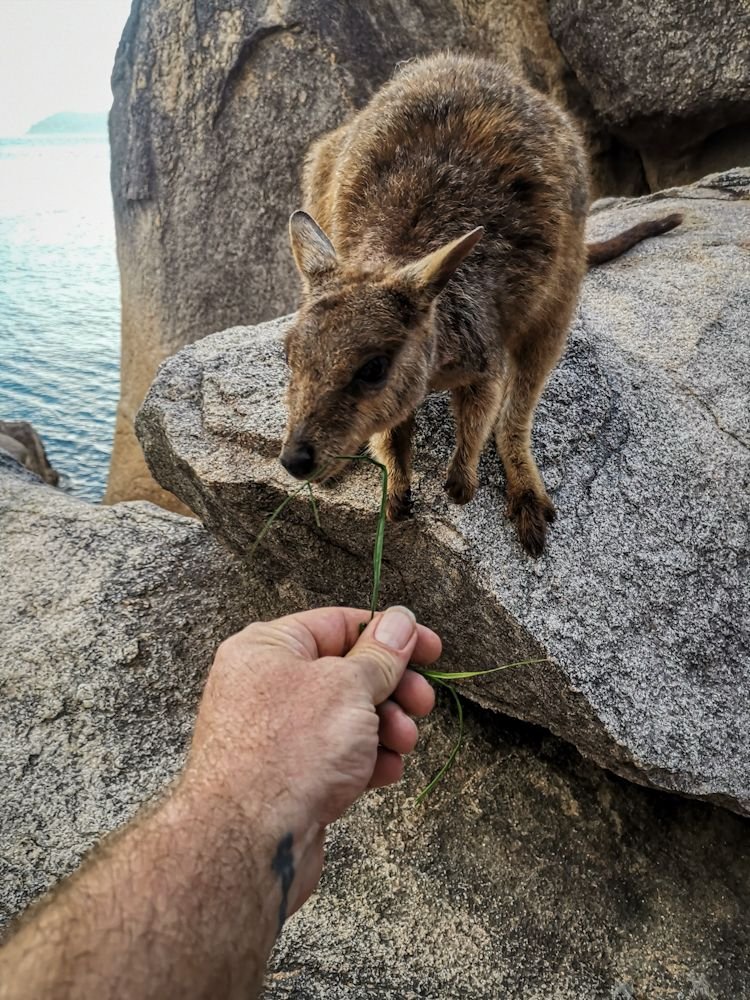 On Magnetic Island there is hardly any predators so the rock wallabies can live happy. Normally wallabies main predators are feral cats and red foxes.
In saying that recently these rock wallabies are under threat from parasitic disease.
This parasite is carried by feral cats that have passed it onto the wallabies.
There has been a call out to trap the feral cats on Magnetic Island, as feral cats cause a huge problem through out Australia.
So when visiting Magnetic Island, visiting the rock wallabies is a must! They are super cute.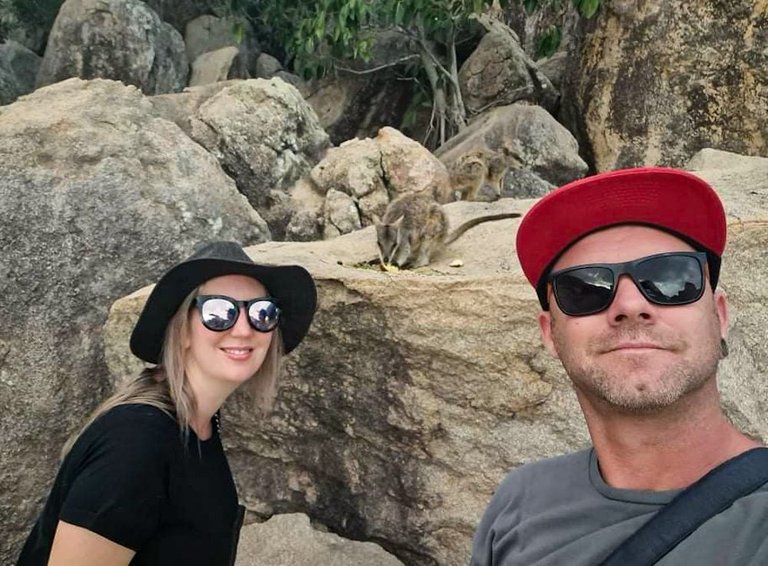 Happy travels!
---
---