Yezdi Roadking - Mobile Night Photography!!

Yezdi Roadking, motorcycle was produced in India between 1978 to 1996.. Sold under the brand name Yezdi, it is one of the legends that still owns the road.. The bike has a 250cc engine with dual exhausts and it also came with a semi-automatic clutch.. Oh it also has Jawa/CZ's trademark integrated gear shifter/kick-starter..
This bike was restored in the workshop today.. And I just happened to reach there when the bike was ready and was able to capture some pictures using my phone..
I used my One Plus 6T for these pictures.. Used Nightscape mode as well as Pro mode.. Used a small tripod for stability.. Did some light painting too..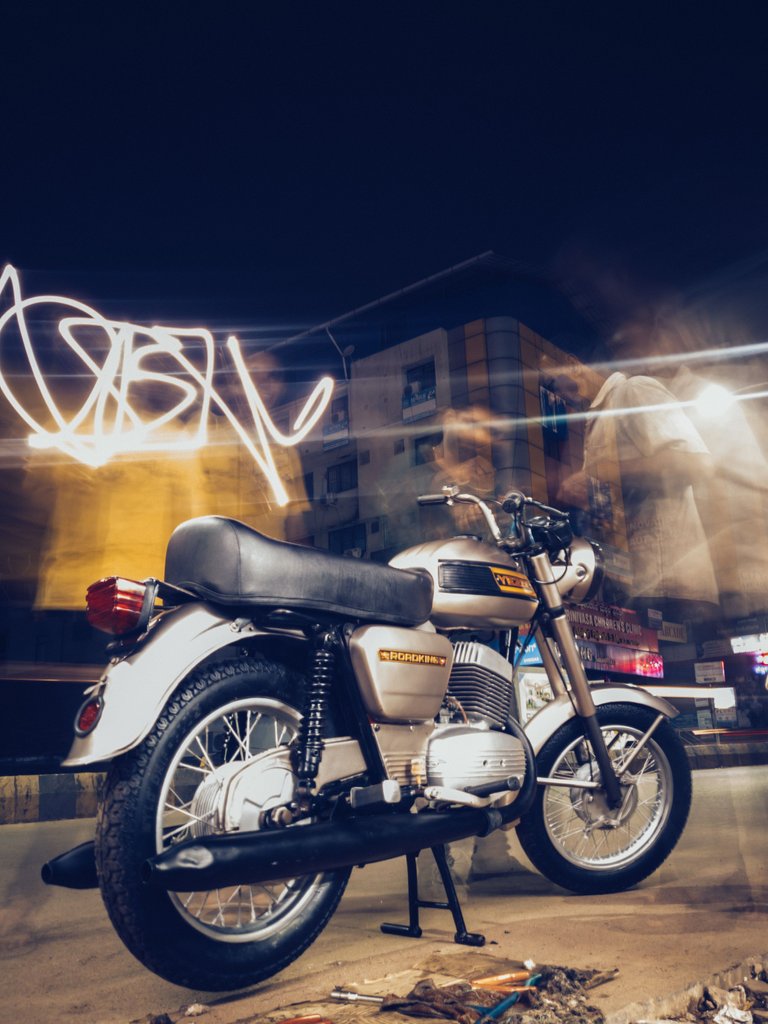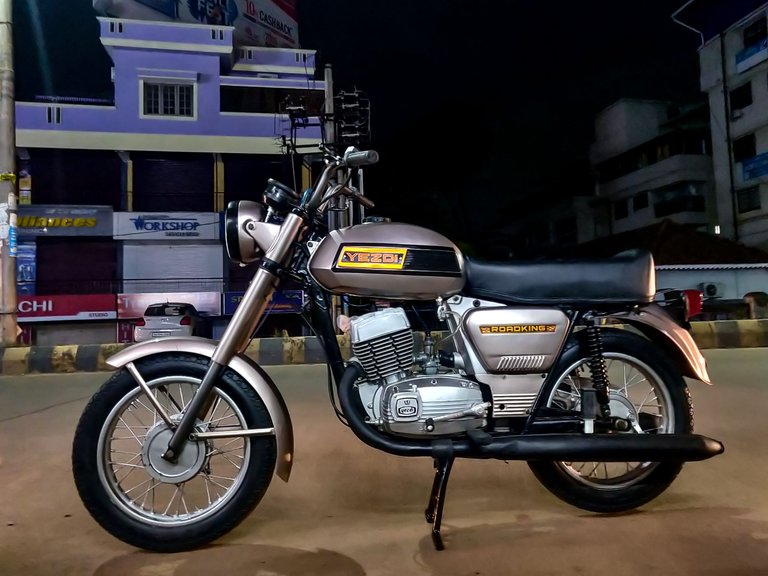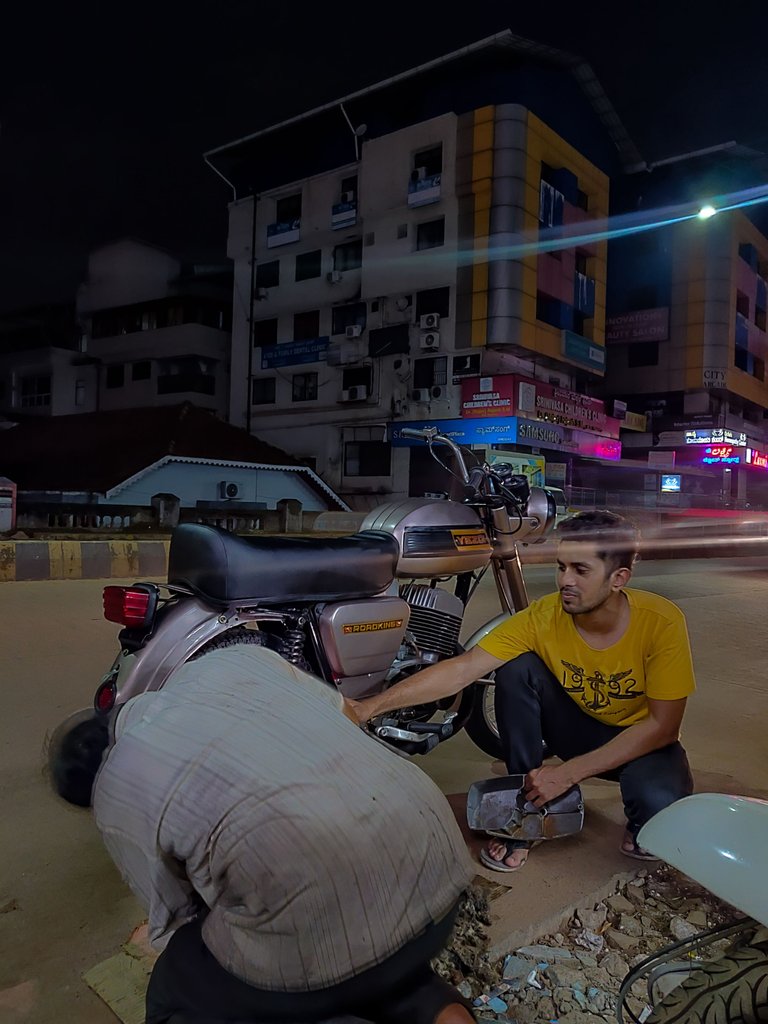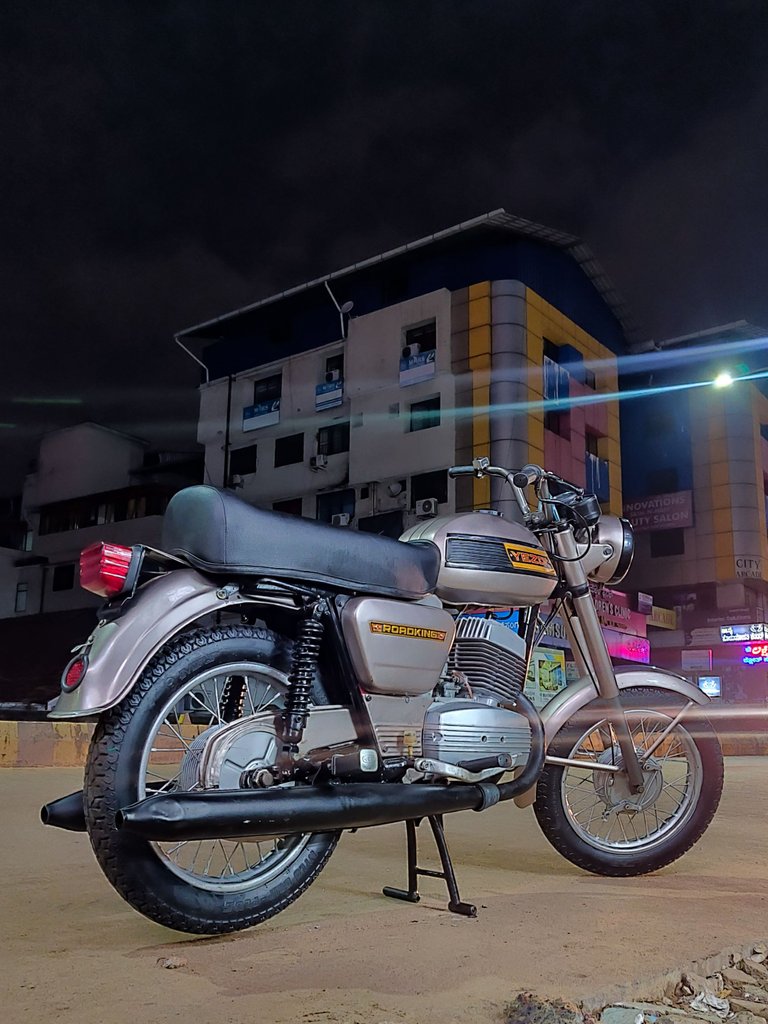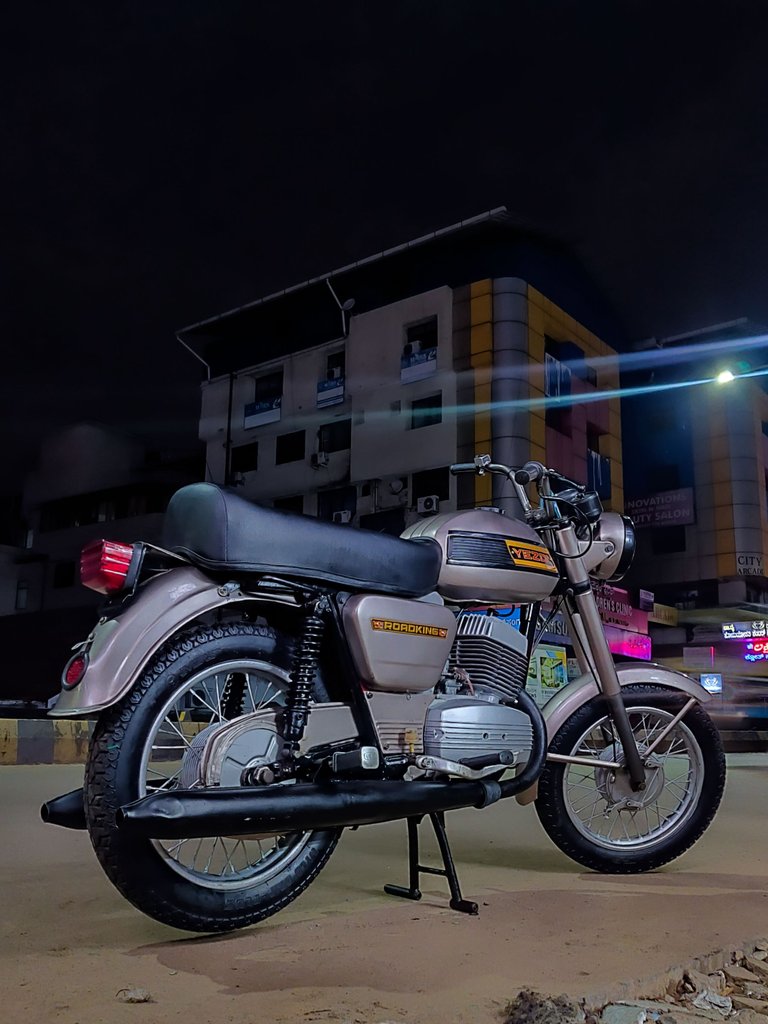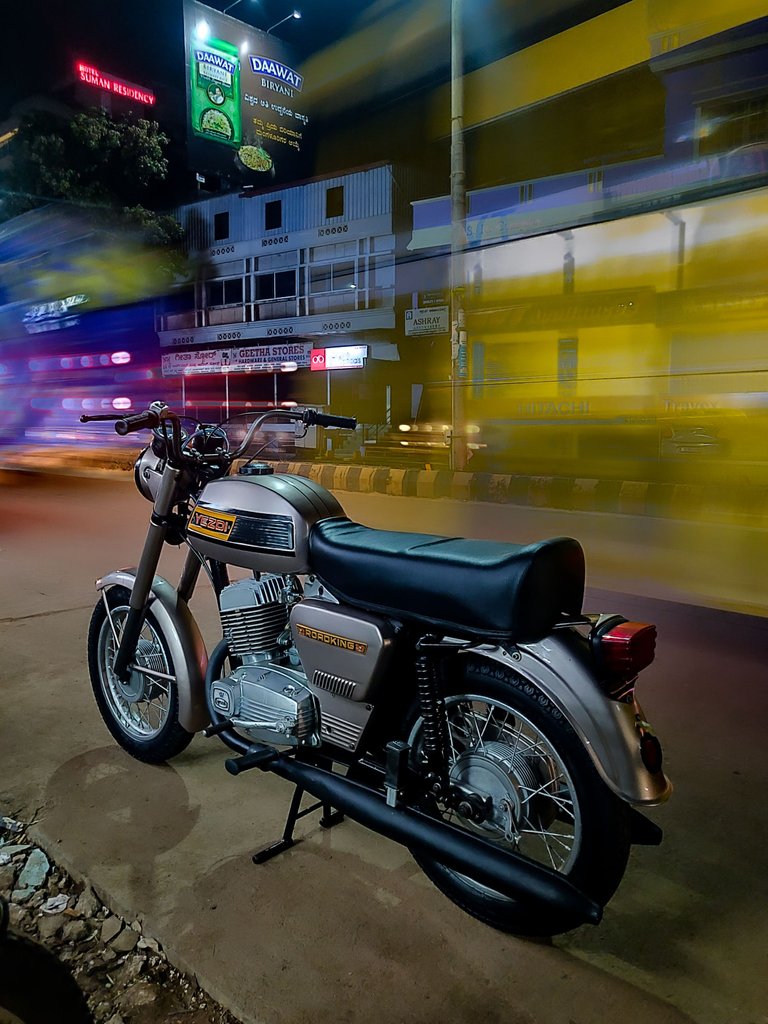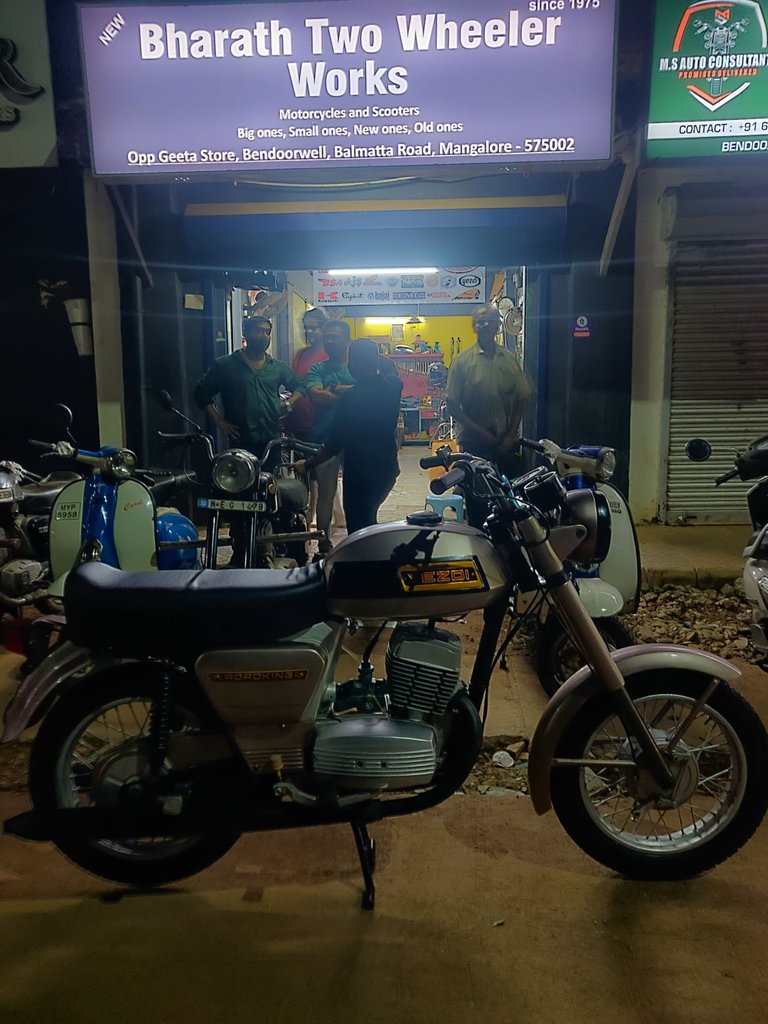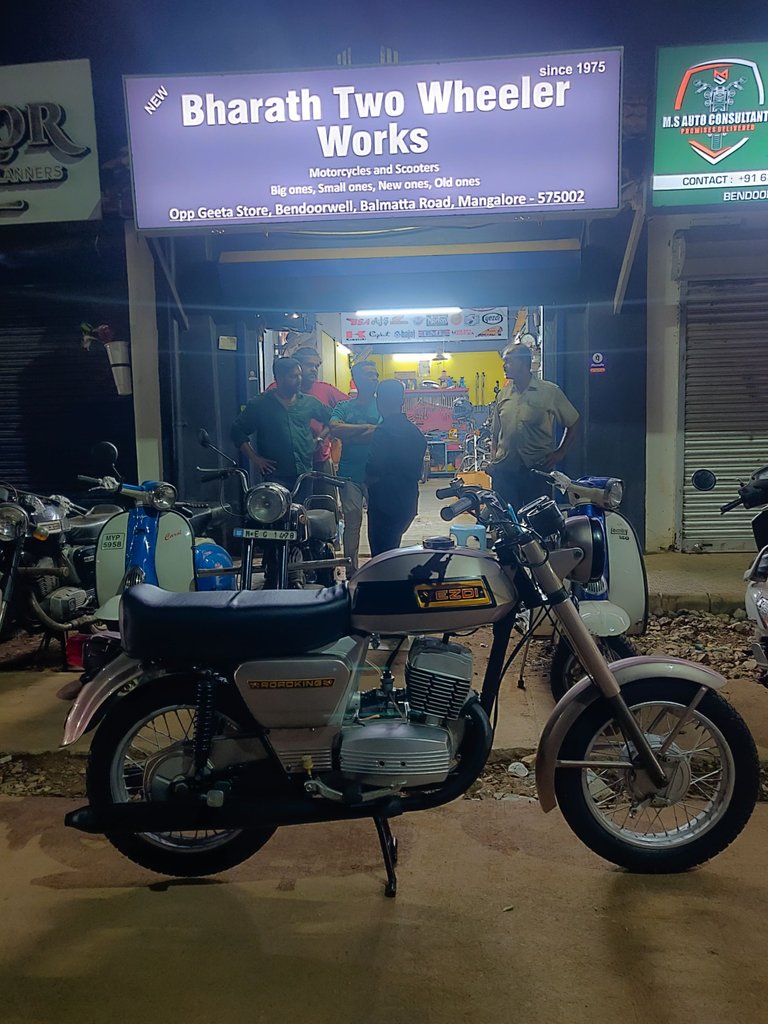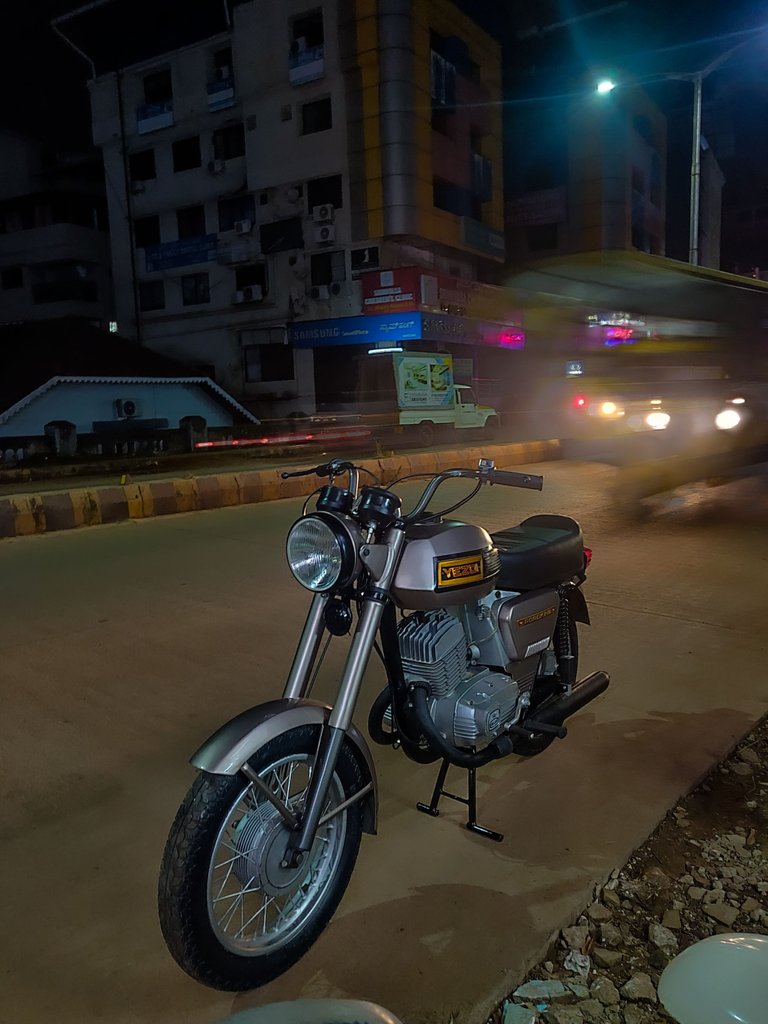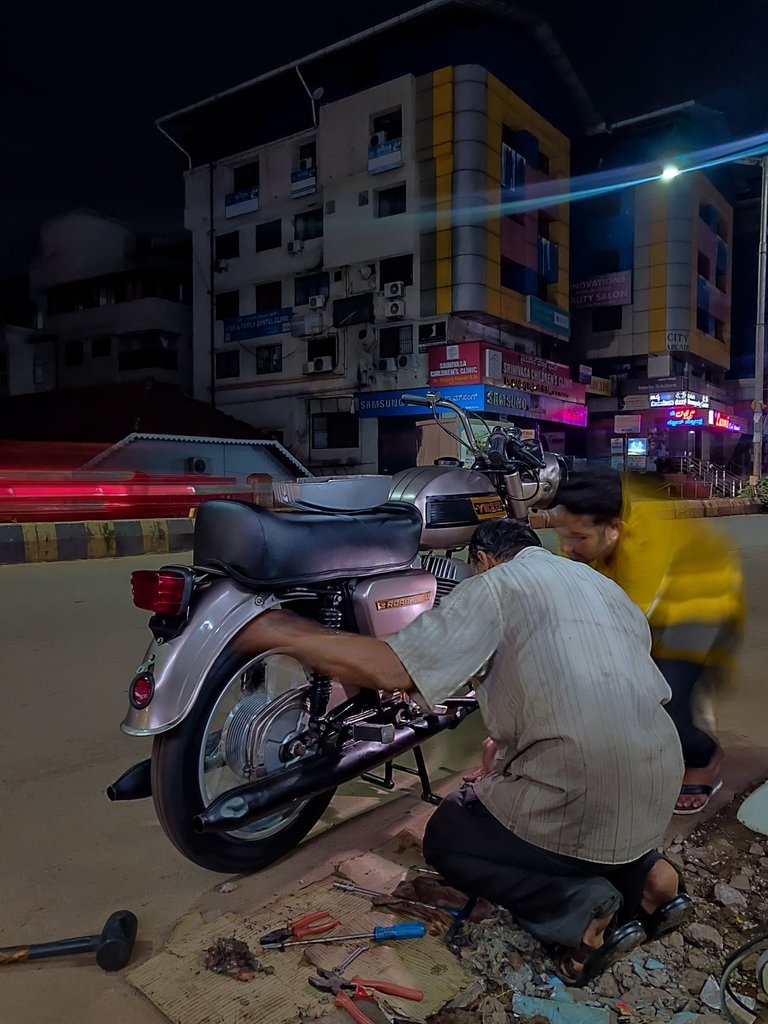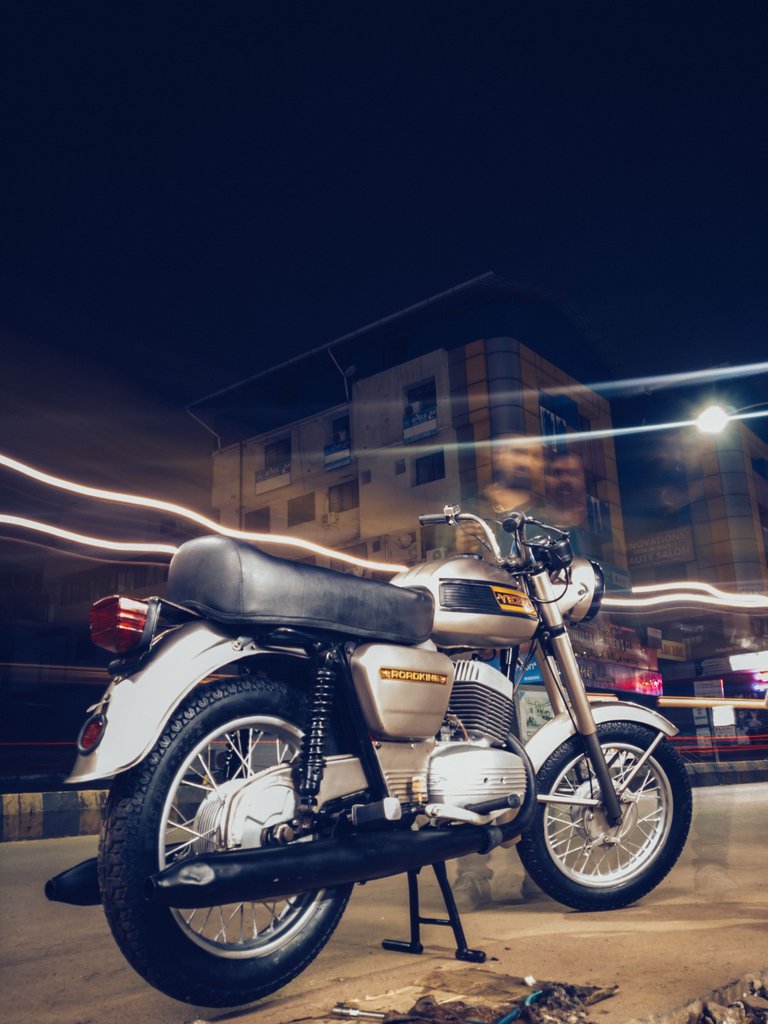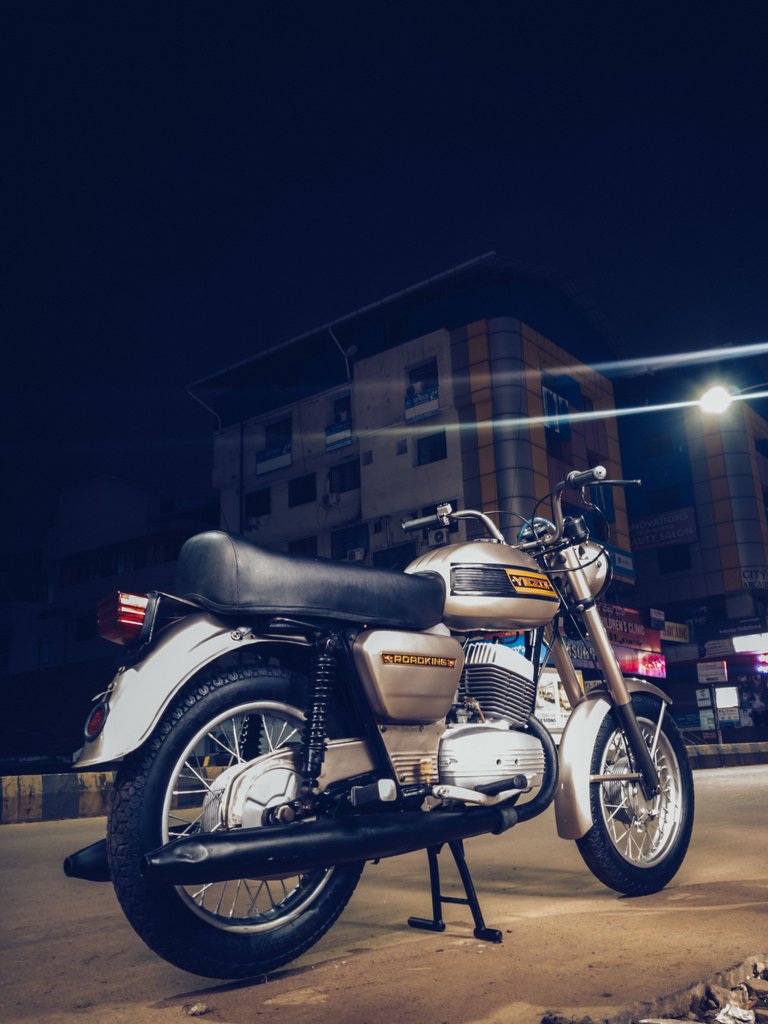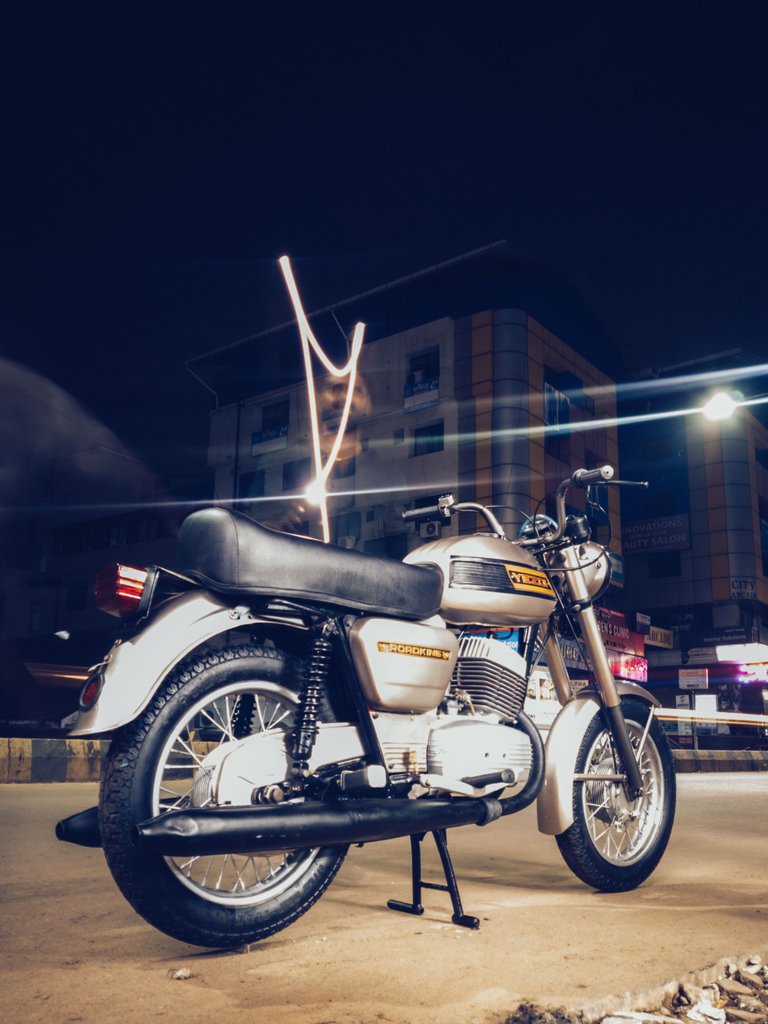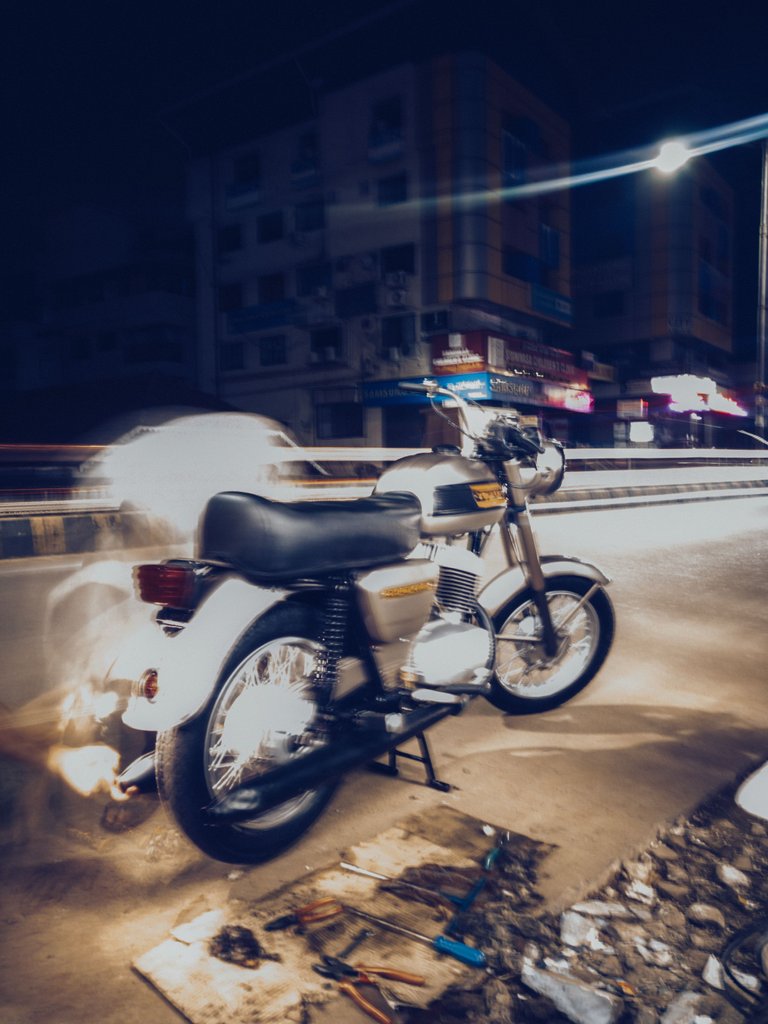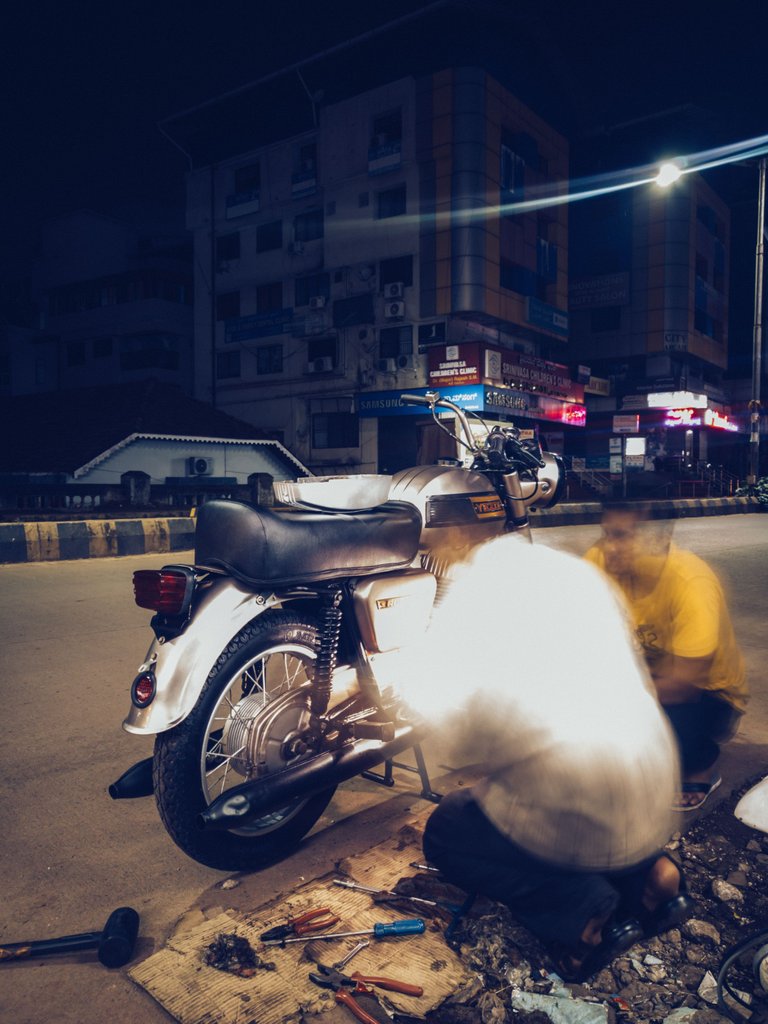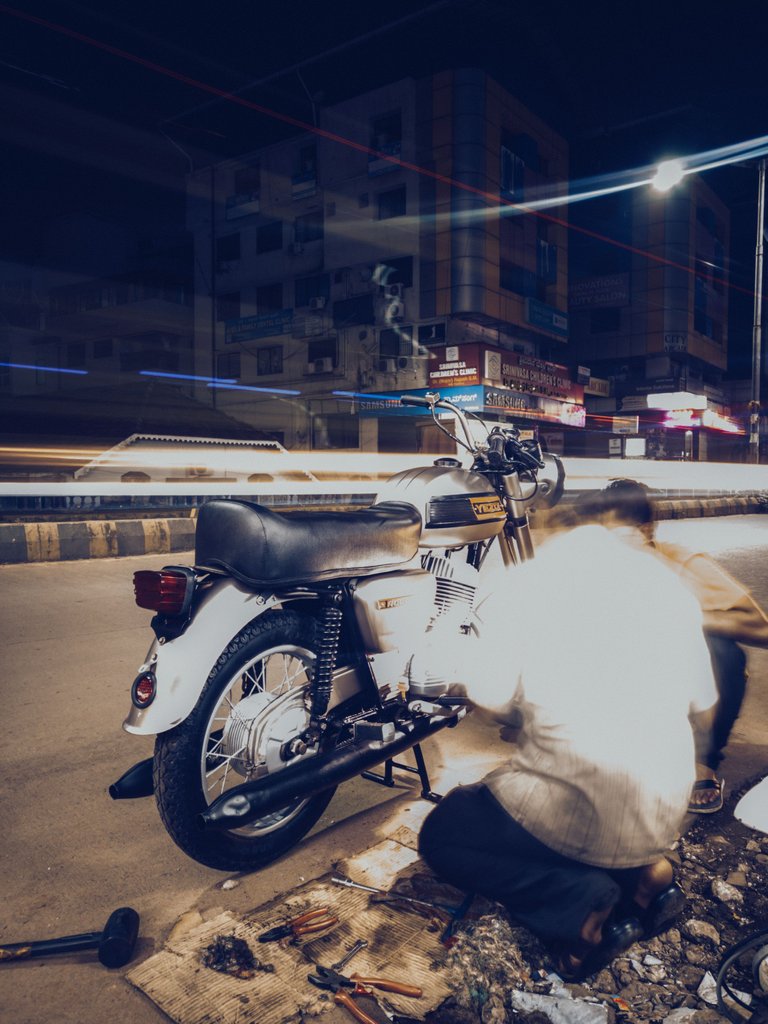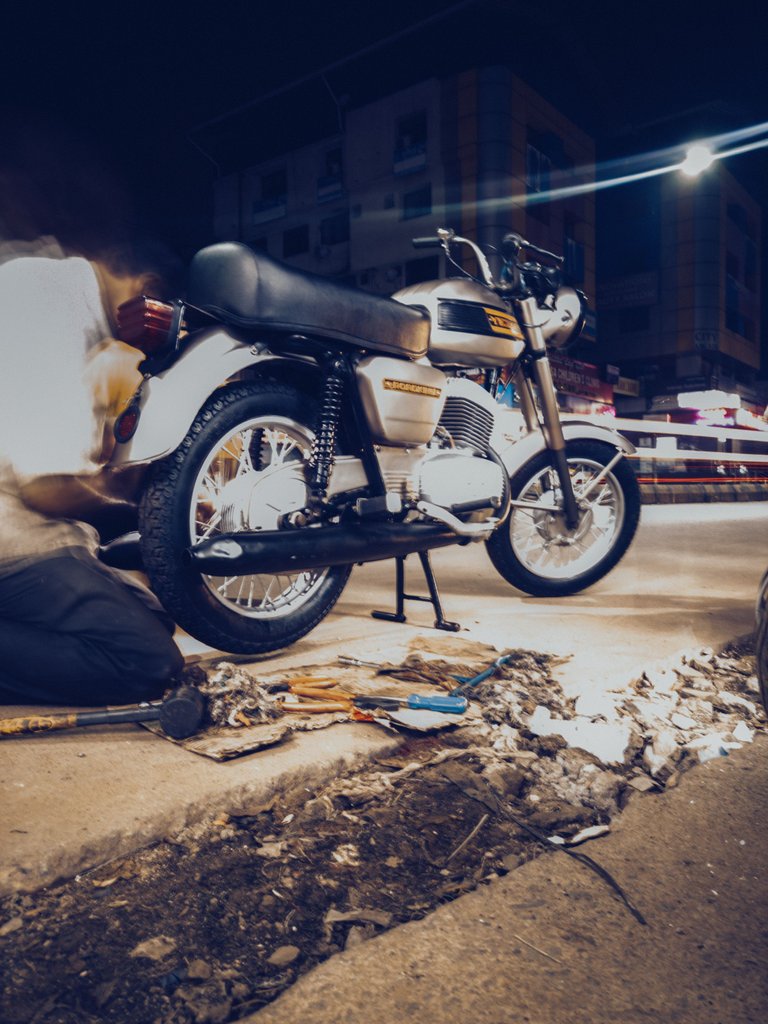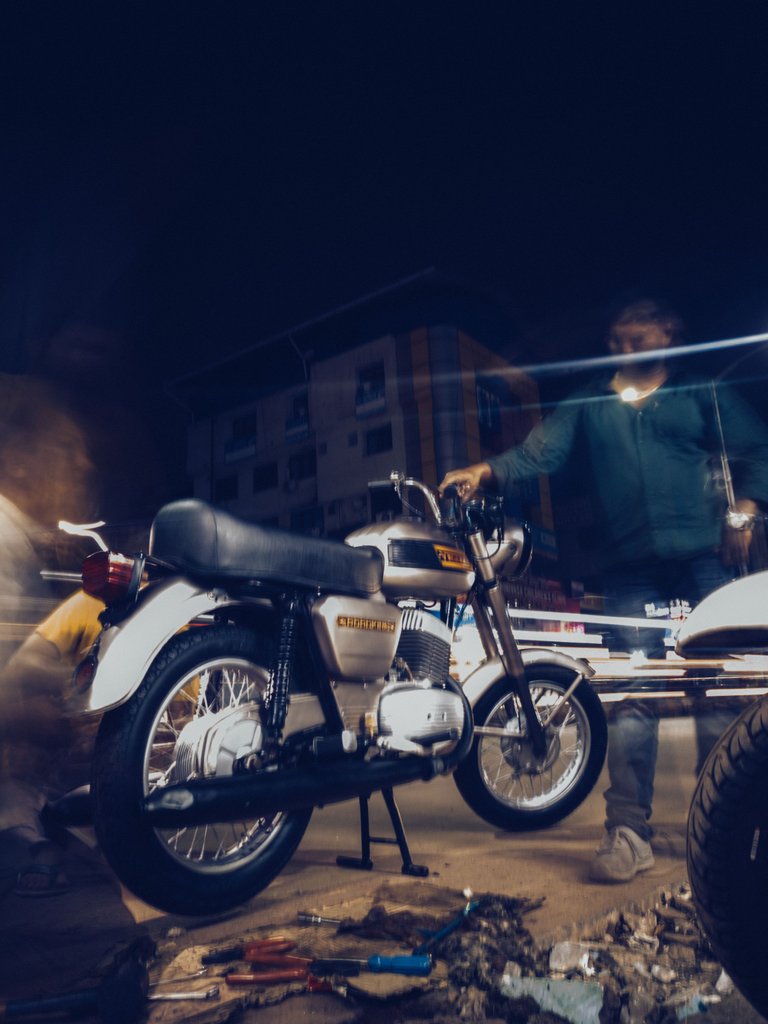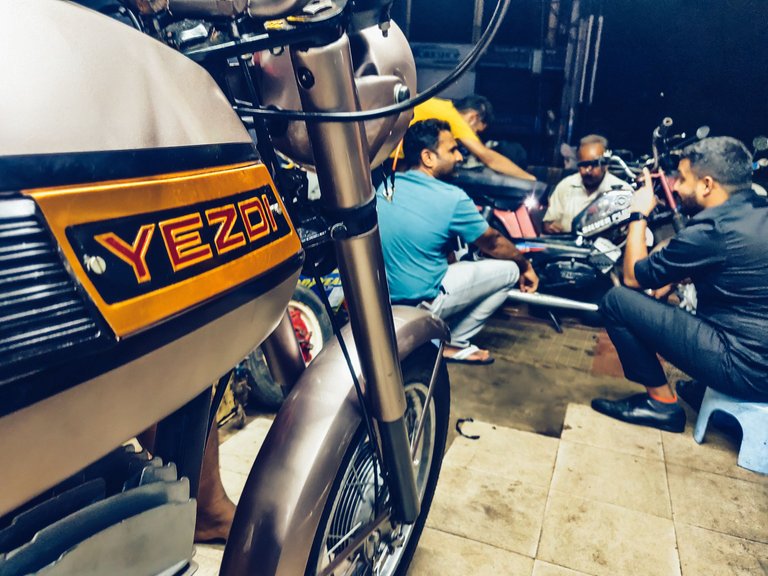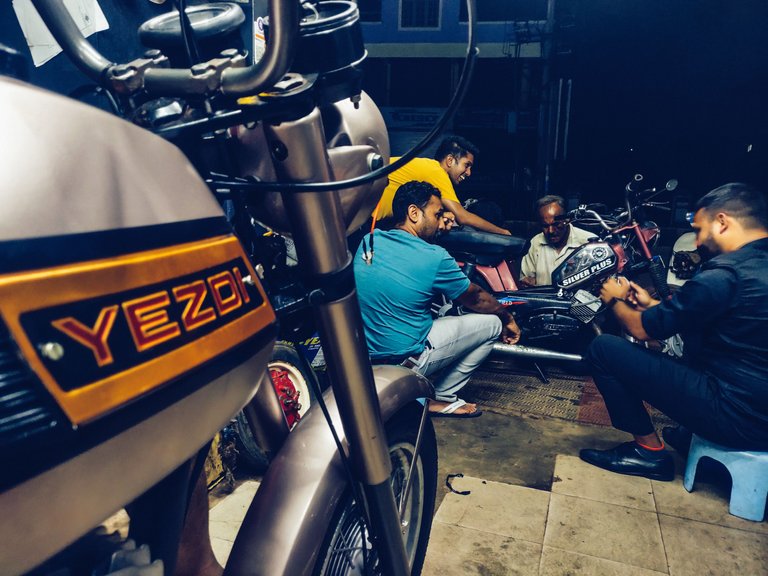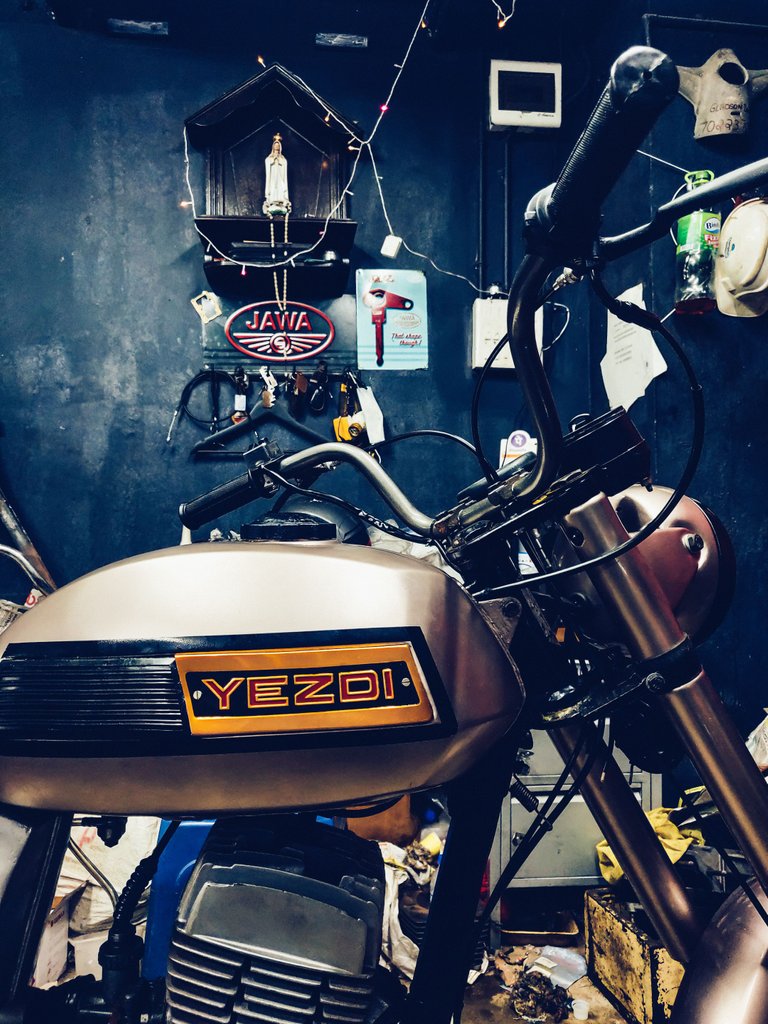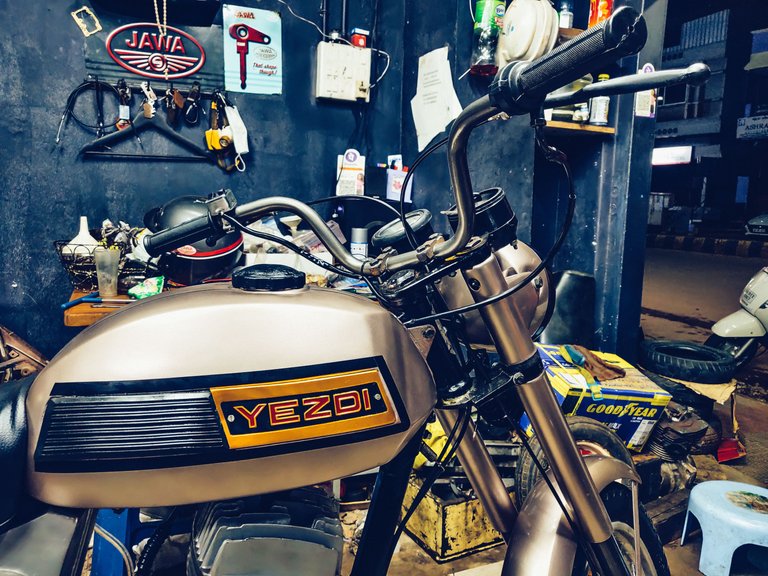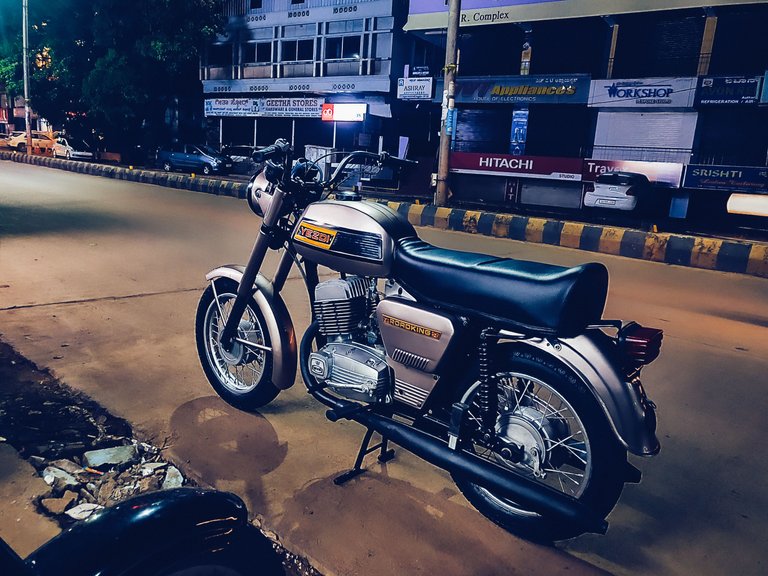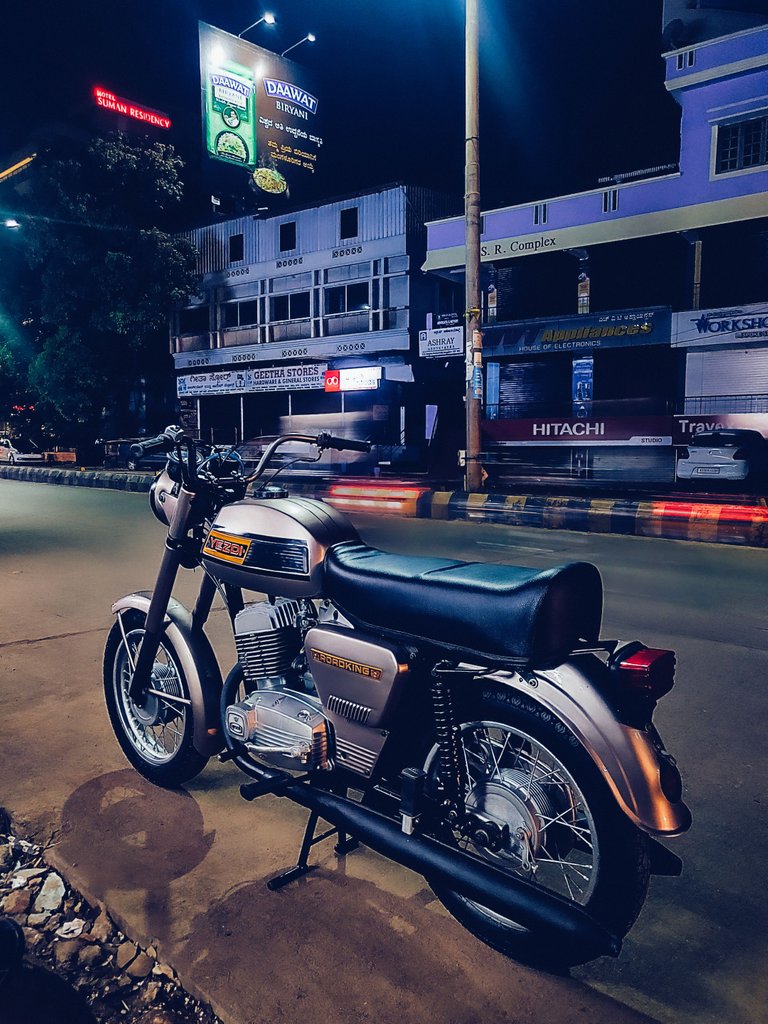 ---
---