Monomad - The Necklace!!
This is my entry to the #monomad challenge..
Had shot this couple of years ago and found them when I was randomly scrolling through my hard disk.. Man, I could have done way better with this shoot had I planned it in advance..
But, still happy with what I could achieve in almost no light scenario.. Shot this in a dark room with just a bit of natural light coming in..
Main focus was the necklace of the model..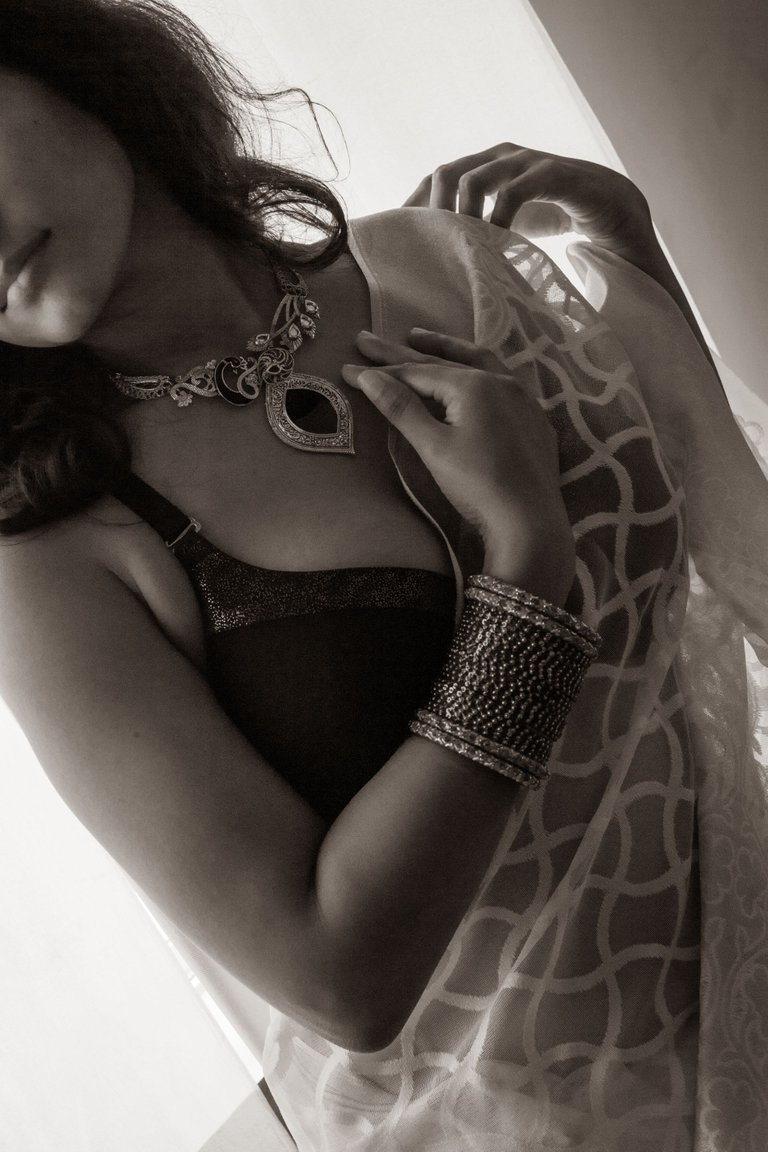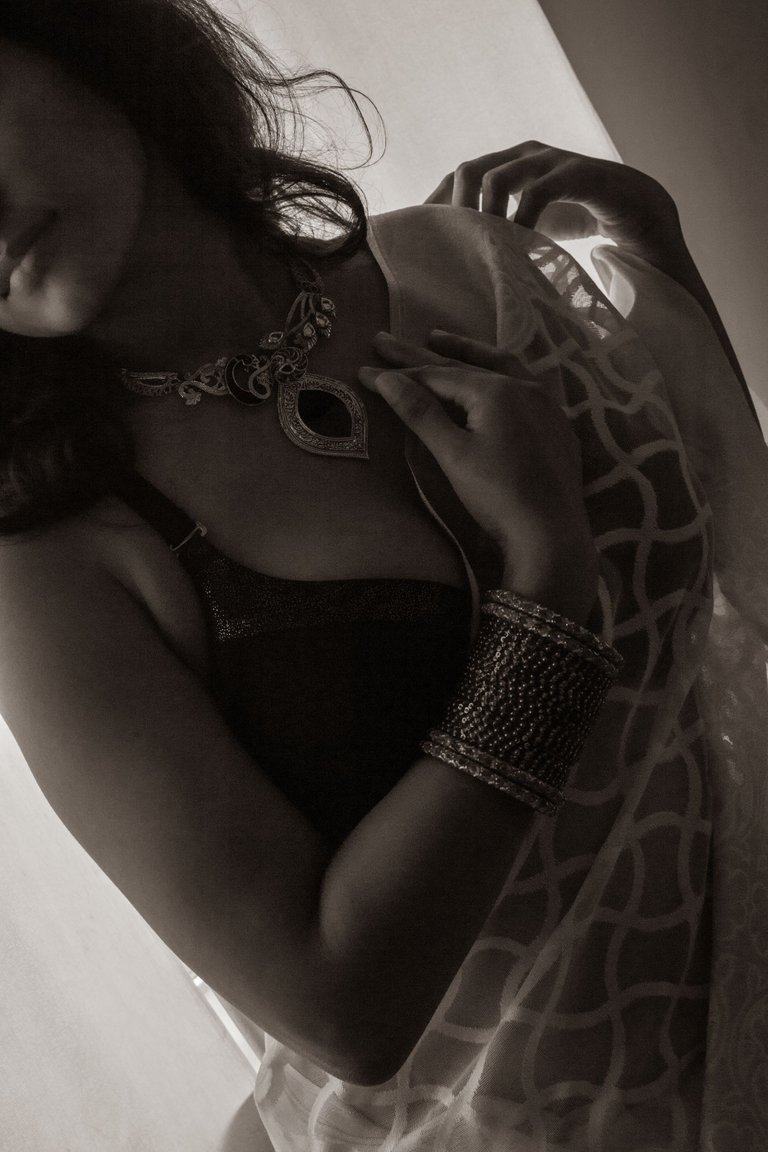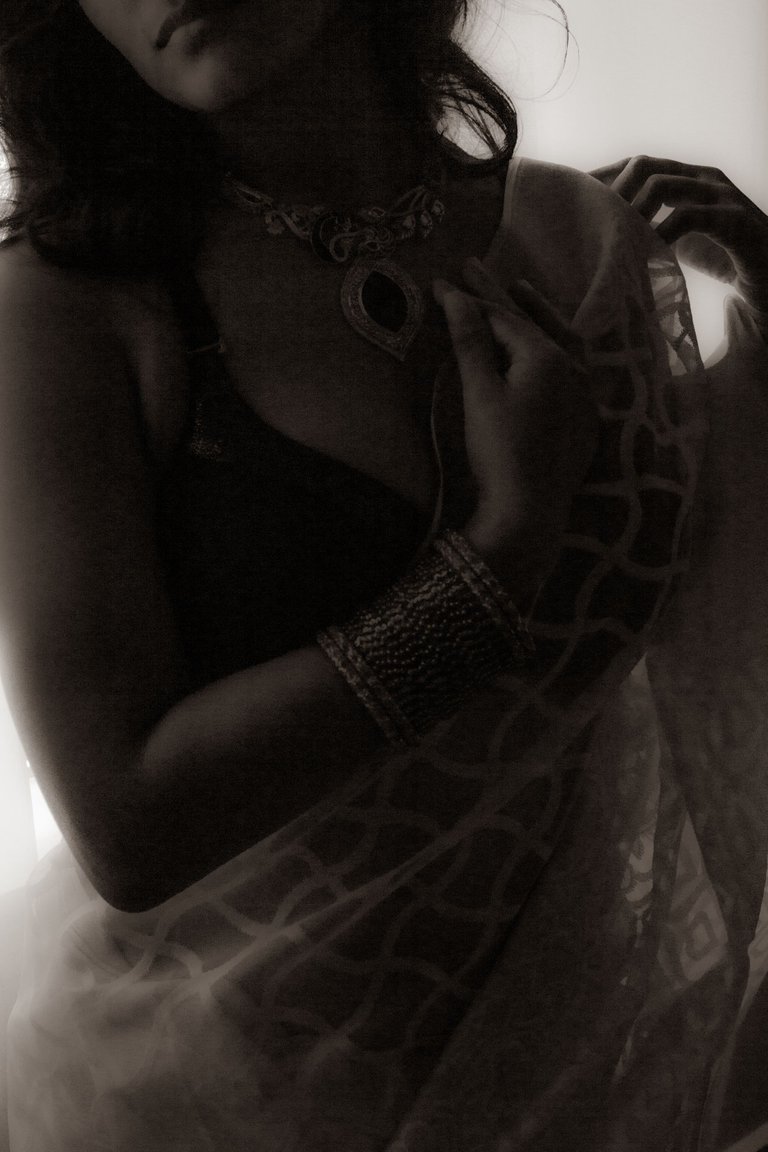 ---
---