Two jolly years
It's a true fact that babies are angels in human form. I know I have posted a lot about my lil Angel baby Mkpouto buh its few days past her Birthday and I have to appreciate her.
It's been two good years I have watched this beautiful angel metaphorse into a really cute toddler. Her smartness is topnotch and her beauty is exceptional. out of all the toddlers I know I give kudos to this very smart and really cunning one😂😂.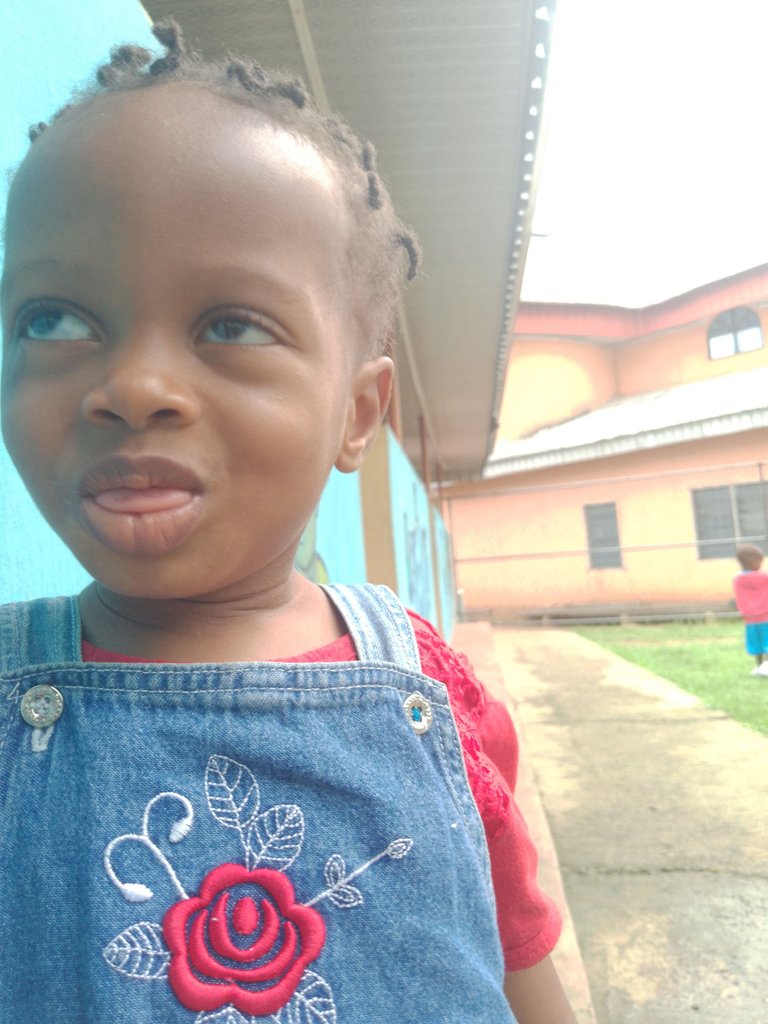 I never saw her Crawl as a baby coupled with the fact that her mother is my colleague at work place(teacher) so there has been no time and space for her to crawl, yes the environment was not comfortable enough for her to crawl especially as she never liked staying at the creche.
So instead of crawling she would hold on to something like a chair or table or bench and walk , she started my walking at six month i.e holding into something, she started making her weak and tiny steps. At nine months she was getting better and before her first birthday she was able to walk all by her self, shaky still😂😂😂
She has learnt so fast especially in the class with kids around, she hasn't yet started school buh she has been able to learn most of the things pupils do in the class her mom teaches.
Like counting from 1-10, reading the letters of the alphabet although my she will mix it with numbers😂😂😂. She sings along side the kids during rhymes and proms period and she has a book which she scribbles a lot on it
she is now two and she can comfortably use the loo( potty) herself without informing anyone. she doesn't wee wee on her herself even while sleeping except she is uncontrollably pressed. She handles that we'll and she doesn't wear diapers.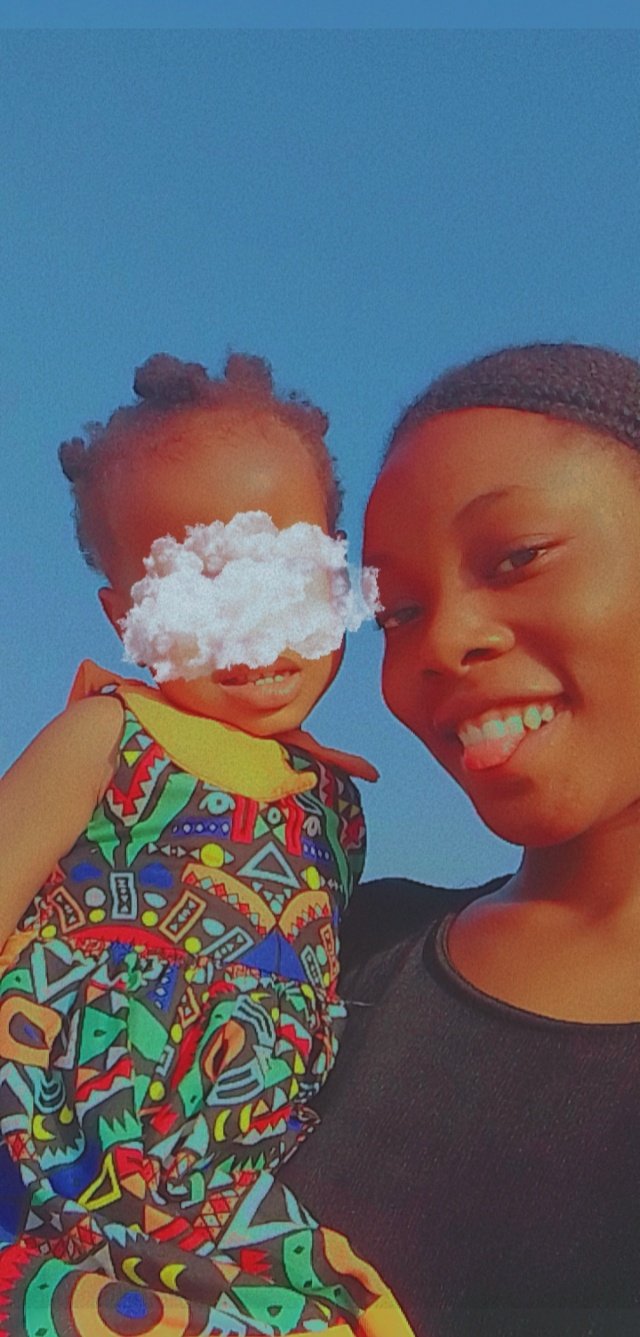 A lot more fun and exciting attributes about Baby Mkpouto and she's so find of me, she calls me mummy and she cries most times at the end of the day when I say goodbye.
She makes me happy no matter how terrible my mood was that particular day and she is also a happy baby.
Happy birthday goddess of Sweetness
you are loved by mee😘♥️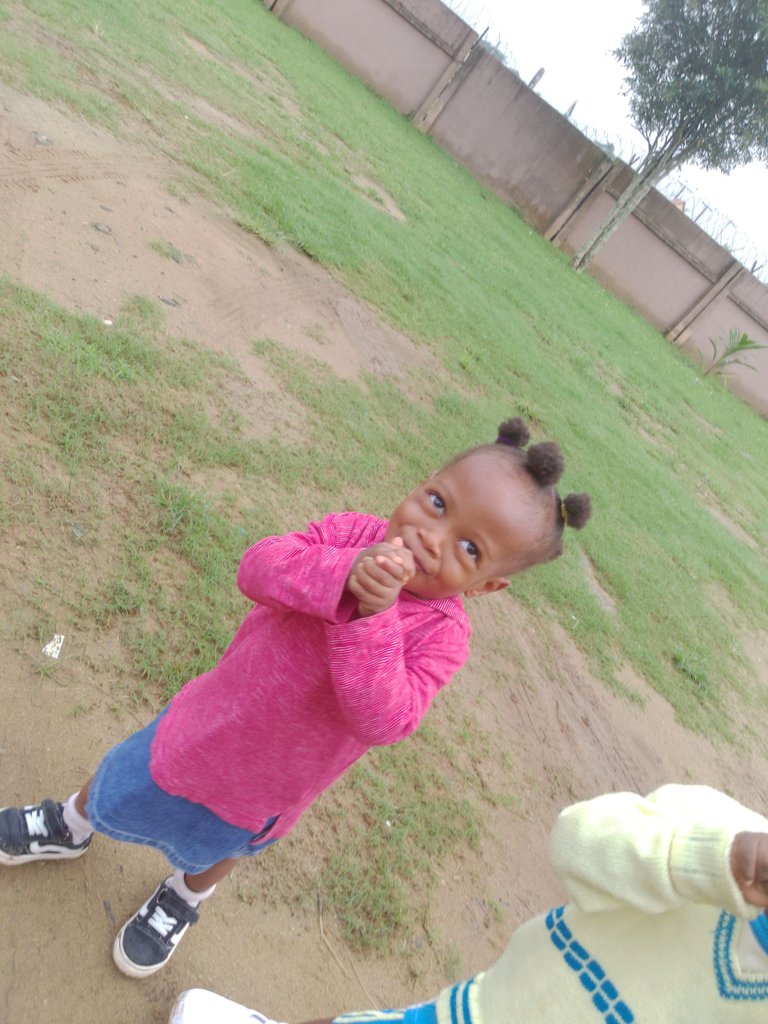 And yes remember the other tiny little boy I loved posting about, guess what he clocked one and he is now walking and talking and very troublesome as well
All my babies are growing
---
---