Wednesday walk that made me Smile - Beside Our Water World
Happy Thursday morning gorgeous and handsome hivers of this beautiful community @asean.hive. Yesterday we went for a walk outside our water world. I've been bored and need to buy something in the sari sari store, sari-sari means mixed stuff in a one stop shop. I usually asked my kids to go out because they have a bike. But since its been weeks that I'm not walking around I decided to come. It's a bit far about 30 mins estimated time for a back and forth.
My two feet we're happy walking around, I have also some reason why I locked myself in the four corners of our house. Then I took a snap, do you see metal barrier? before it doesn't have anything! So if you won't be careful on driving you'll definitely fall into the water. I know there were accidents before so they asked the government if they can helped our place to be safer.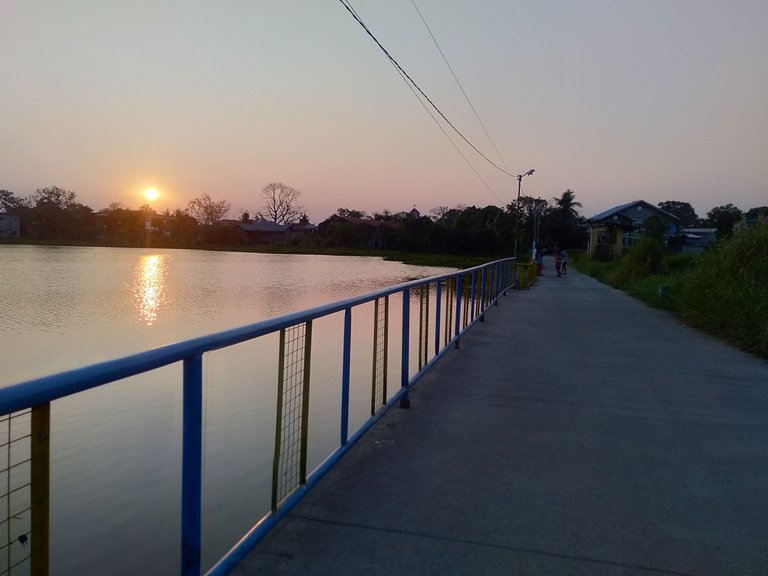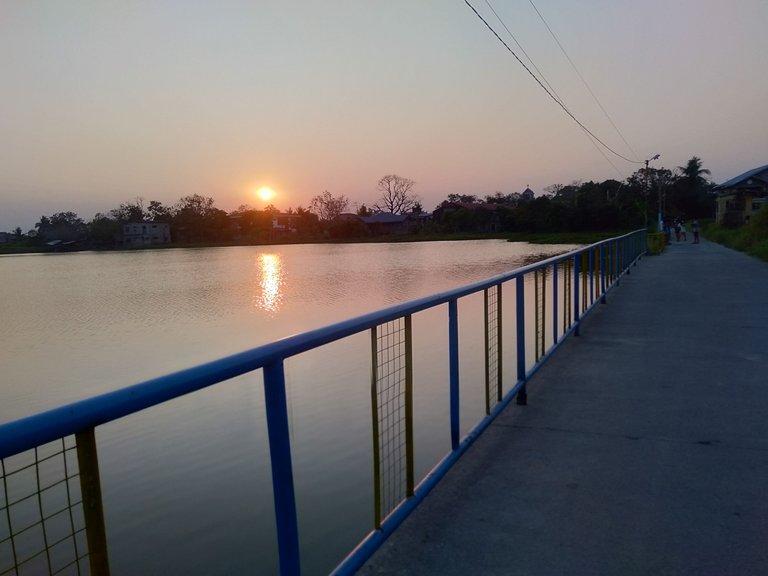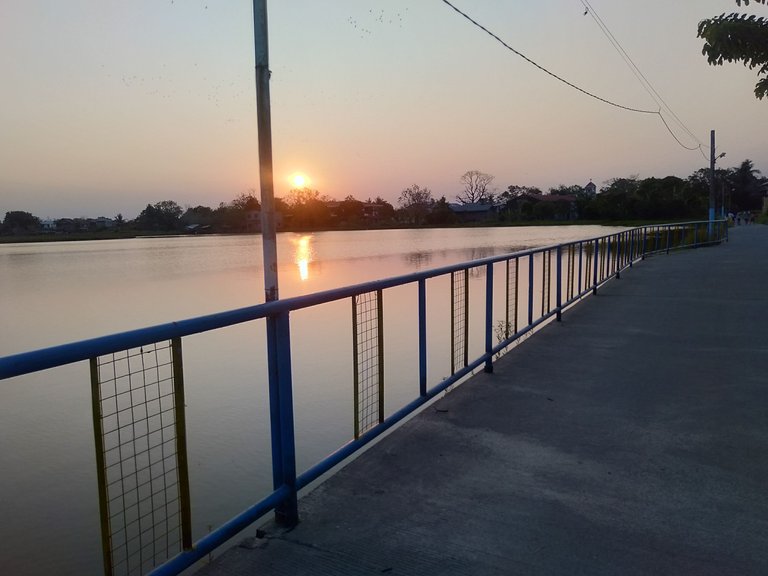 We saw this naughty kids playing into the wrecked house. We told them to be careful because their still a broken glass on the window. But kids are always kids they so innocent and just wanted to play along. This kids reminds me of how easy was life before. The green building thats the elementary school of our barangay. My husband and two kids graduated in that place. Now they are grade 11 and 7.
When rainy season comes the teachers are starting to get worried because they need to organised their things so the flood won't reach it. When rainy season came I'll show how enormous our water world is.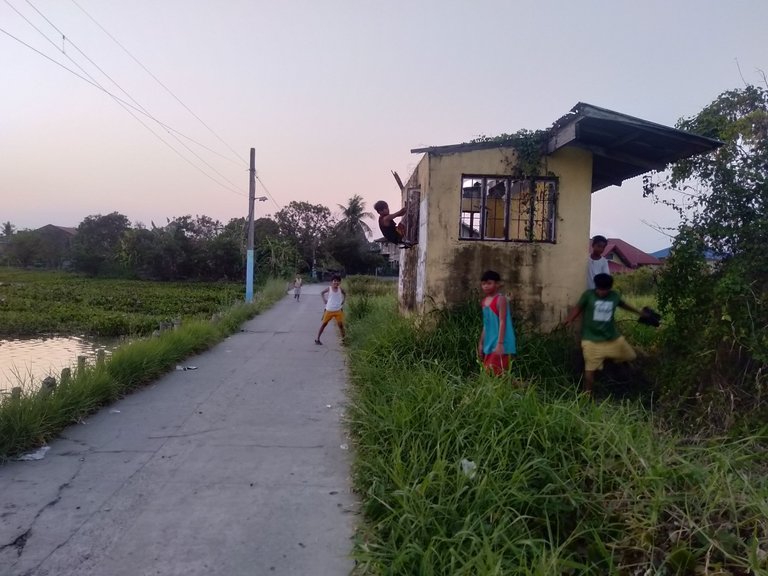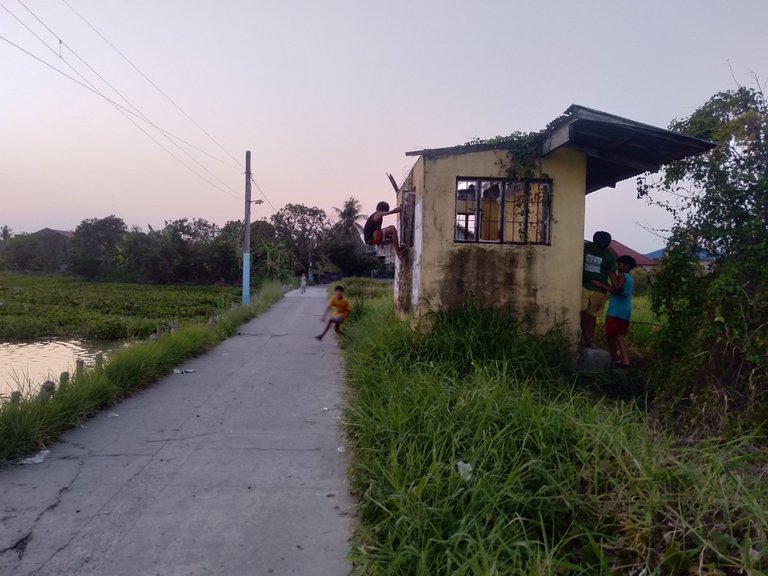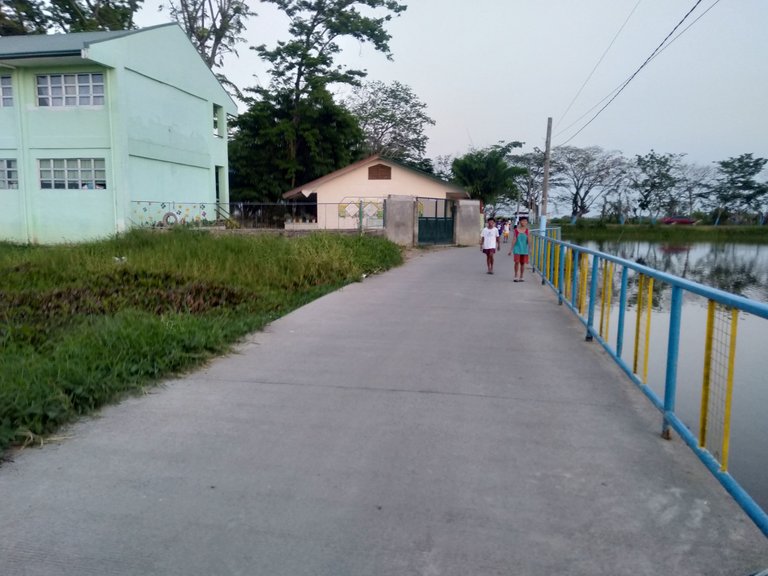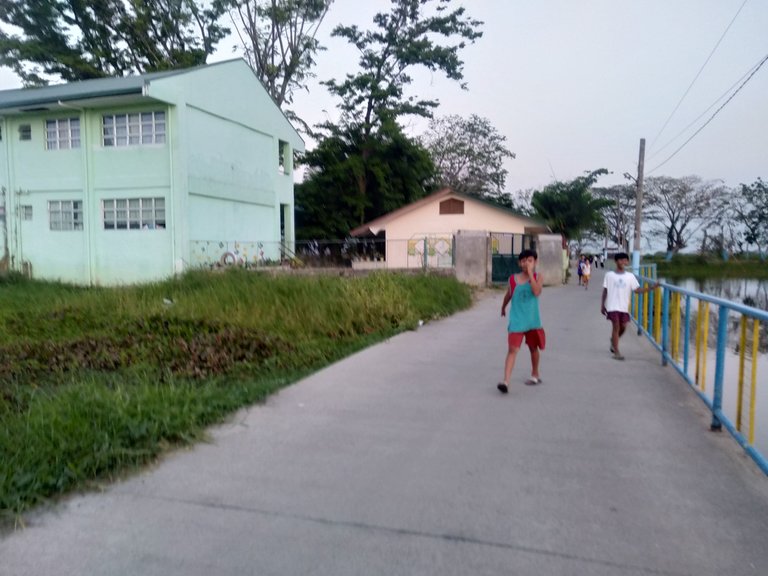 And here we are, this the nearest sari sari store there's also on the other side but it's freaky to walk because of the highway.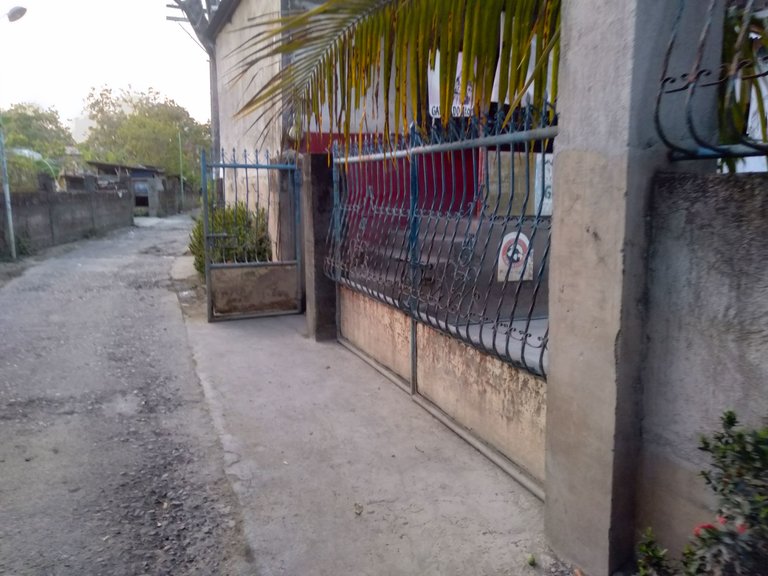 And now we're going back to our water world. The kids are still playing they are running and sweating a lot. Ita officially summer on our country Philippines.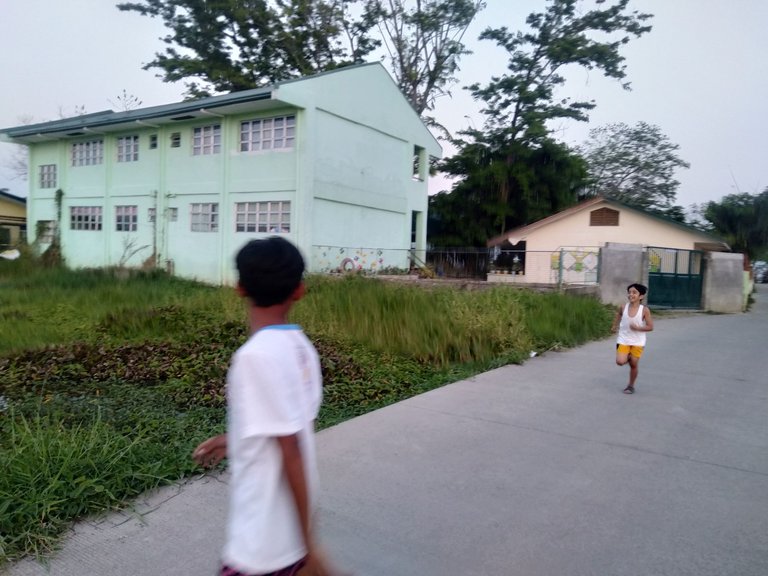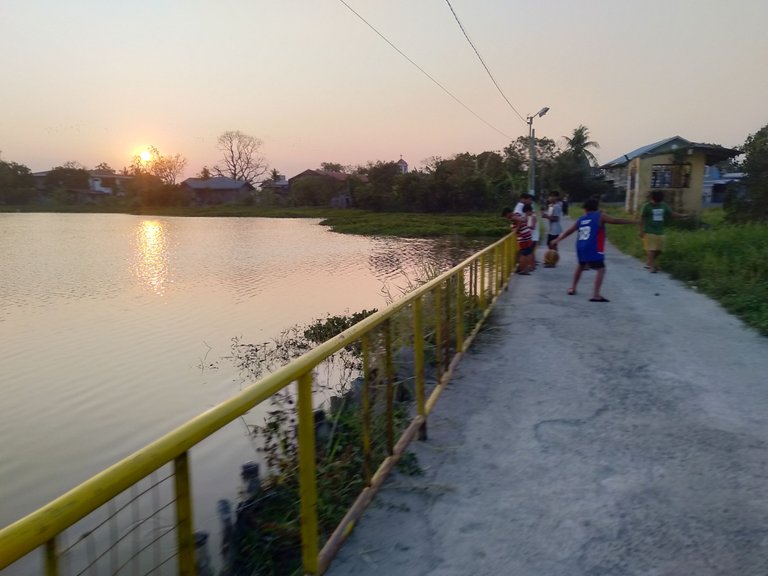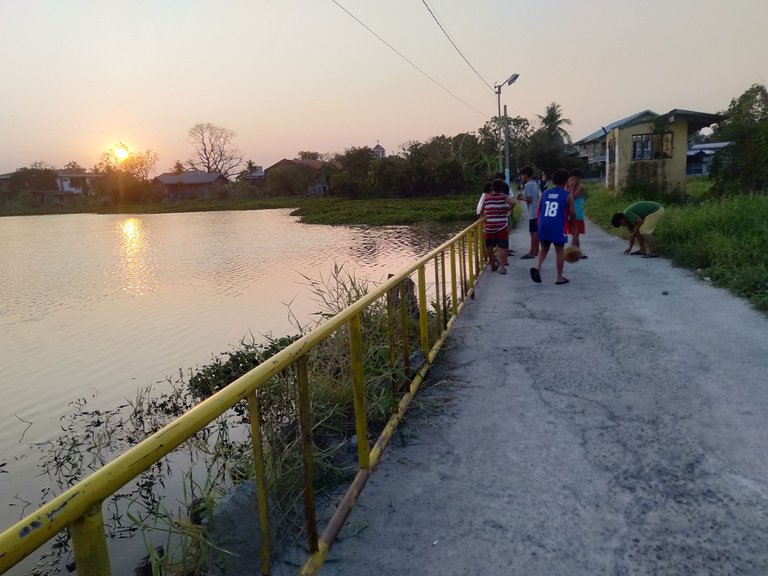 Thank you so much for dropping by
Love lots, @usagigallardo015🌙
---
---