WE #138: SEVEN DAYS IN HELL (JOB EXPERIENCE)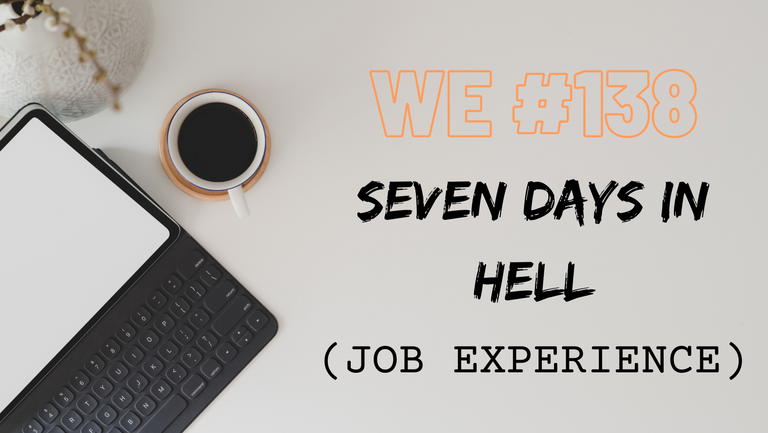 We all have bad experiences at work. Some are sure that we really swear that we will never again do that kind of job. However, I have one experience that I will never forget in the workplace, where I worked as an on-the-job trainee or an intern student.
The training facility offered us with a 300-hour on-the-job training program in 2019, where I studied computer systems for three months. And, because my course is about computer hardware, I applied to a financial loan firm and was accepted right away. Here, I can claim that I learnt a lot, and I also got experience repairing difficulties with Outlook email accounts and debugging certain employees' PCs. As the only female OJT in that company's IT department, I can state that the number of work put me under a lot of stress. However, I am grateful to my supervisor, who is also a woman, for not allowing me to appear as a computer idiot.
If I have an experience that I will never forget and that I hate so much, it is the one that an old manager in the accounting department borrowed from me. I was there for a week because an OJT student was suddenly needed. My boss immediately agreed because, even though I was in the accounting department, he was sure that I would still be trained. The next day, I went straight to the accounting department. The boss greeted me immediately, but his face showed a very rude attitude. It seems that I immediately saw what would happen to me in the next few days.
That day I only answered phone calls and arranged files on his table. I can say that this is a very superficial job, and maybe a secondary school graduate can do it. It was at that time that I immediately felt that the experience would not be good in that department. The next day, my actions were still the same, but one of the things that I will never forget and that I really hated was the moment when he had to sign my attendance sheet before I go home because the only time for OJT students is until 5 PM in the afternoon. But at the moment I was about to give him the attendance, he suddenly ordered me to print the titles and arrange his drawer, which is the same height as me. I asked him again if I could do it the next day but he insisted that I finish it right away. Since I had no choice, I immediately did what he wanted. The moment I finished printing the titles of the clearbooks in the drawers, I approached him again to say goodbye. He stood up to check the drawer and the clearbooks. I thought it was okay, but suddenly he ordered me to repeat it because he didn't like the font size. Jesus Christ, I chose the formal font size to look good, but he didn't accept it! At that moment, I knew that this boss was tripping me up.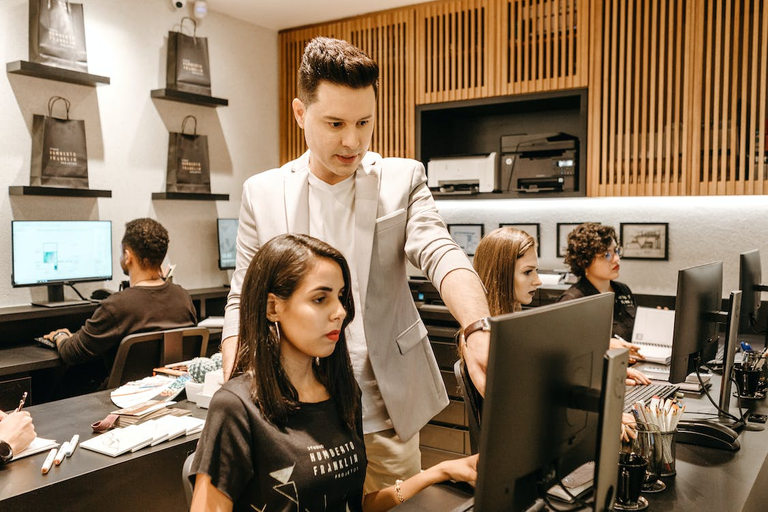 Source
I think I ended up doing that task after an hour. But because I was also very disappointed, the next day I went to my boss in the IT department and insisted on being brought back because it was obvious that the manager in the Accounting department only wanted a maid. Unfortunately, the position in accounting is higher, so my boss just told me to wait until I'm there for a week before he sends me back to the IT department.
So yeah, I stayed there for seven days, doing some stuff that was not totally related to the course I studied. I almost cried in front of my boss because of the useless things he makes me do.
To cut the story short, after seven days, I returned to the IT department and ranted to our manager about my terrible experience in the accounting department. Our manager there was very kind, because after that, he talked to his co-manager and did not agree to lend an intern to his department again. And because of my experience, I received double pay for the seven days I was in the accounting department.
Although my experience as an on-the-job student was bad, one of the things I learned was to be vocal when it came to some matters that needed to be communicated to top management. I also learned that there are managers who really treat other rank-and-file employees badly, so once I become a human resources manager, I promise to treat all my subordinates well.
Although some parts of my OJT experience at that company were terrible, I am still very grateful because I learned many things that will greatly affect my personality. I'm also thankful because if I hadn't stumbled upon that company, I wouldn't have met my long-term boyfriend.
Thank you for reading this entry. ☺️ This will be my blog for the weekend-engagement week 138 hosted by sir @galenkp
Lead image was created via Canva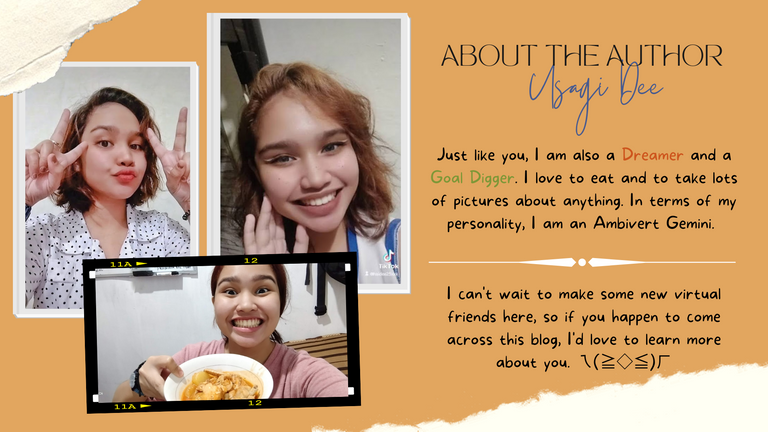 ---
---