Acknowledging My Child's Feelings [Eng/Esp]
Hello, Motherhood Community! It's been months since I last posted here, and I want to take this opportunity to tell you something about my parenting journey since I know that many of you here will relate to some of my feelings.
¡Hola, Comunidad de Maternidad! Han pasado meses desde la última vez que publiqué aquí, y quiero aprovechar esta oportunidad para contarles algo sobre mi viaje como padre, ya que sé que muchos de ustedes aquí se identificarán con algunos de mis sentimientos.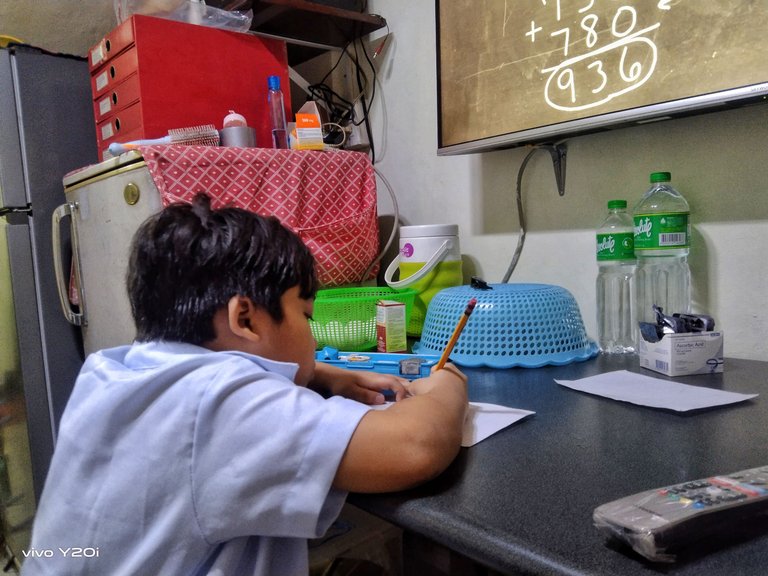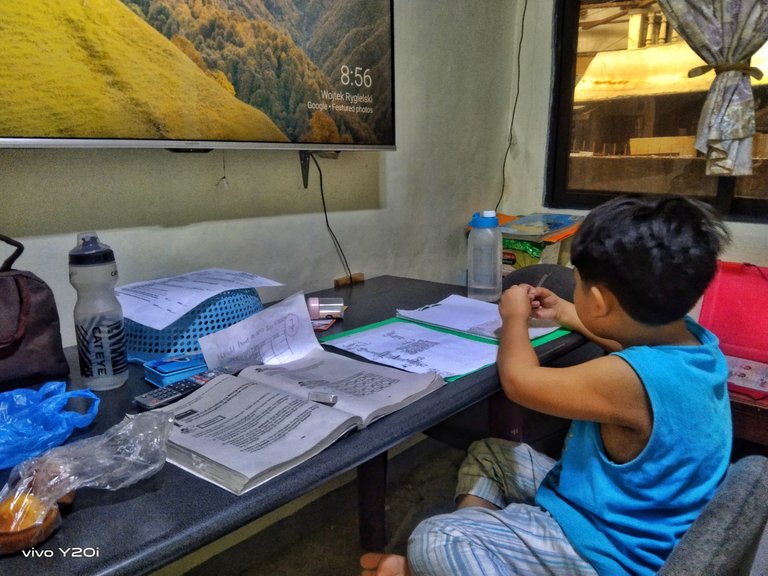 I have a child; he is already eight years old and is now in grade three in elementary school. I can say that my son is a very bright child. He is good at math, English, and other subjects. But one of the problems I have with him is the change in his behavior.
Tengo un hijo; él ya tiene ocho años y ahora está en el tercer grado de la escuela primaria. Puedo decir que mi hijo es un niño muy brillante. Es bueno en matemáticas, inglés y otras materias. Pero uno de los problemas que tengo con él es el cambio en su comportamiento.
I can state that my kid is an obedient child who is afraid of me and his grandparents before we have an in-person class here in our country. But now that the school provides face-to-face lessons, I can observe gradual changes in my son's conduct. He was in school for six hours, therefore, I was always concerned about him throughout that time. There are moments when he becomes defiant, angry, and hard-headed child. It appears that his teacher is always reporting to me about my son's behaviour at school and that made me very worried especially since I haven't heard from him for a few hours from school. It is stated that he cries when he does not get what he wants and that he is tormented by his classmates at times. When I questioned several of the children with whom he and his teacher interact, they merely responded that my kid is very sensitive. I'm not sure who to believe since I have a slight hunch that somebody is influencing my son's conduct.
Puedo afirmar que mi hijo es un niño obediente que me tiene miedo a mí y a sus abuelos antes de que tengamos una clase presencial aquí en nuestro país. Pero ahora que la escuela brinda clases presenciales, puedo observar cambios graduales en la conducta de mi hijo. Estuvo en la escuela durante seis horas, por lo tanto, siempre estuve preocupada por él durante todo ese tiempo. Hay momentos en los que se vuelve un niño desafiante, enojado y testarudo. Parece que su maestro siempre me informa sobre el comportamiento de mi hijo en la escuela y eso me preocupó mucho, especialmente porque no he sabido nada de él durante algunas horas de la escuela. Se dice que llora cuando no consigue lo que quiere y que a veces es atormentado por sus compañeros de clase. Cuando pregunté a varios de los niños con los que él y su maestro interactúan, simplemente respondieron que mi hijo es muy sensible. No estoy seguro de a quién creer ya que tengo la ligera corazonada de que alguien está influyendo en la conducta de mi hijo.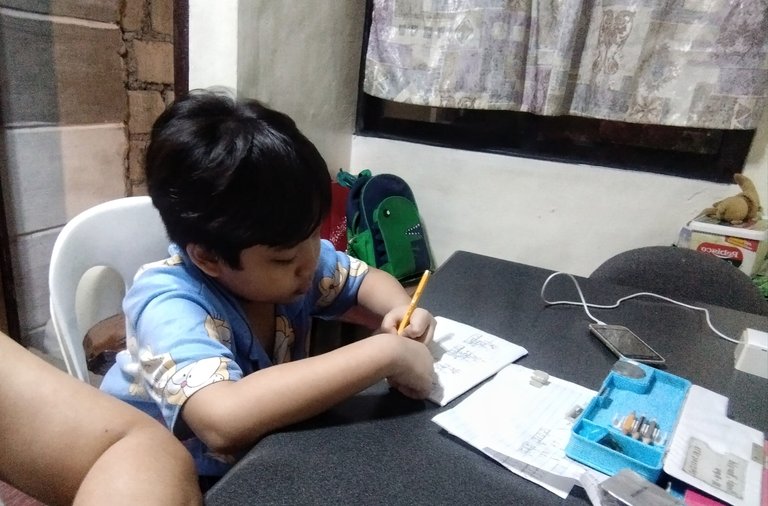 I addressed my son correctly while he was away from school yesterday. I tried my very best acknowledging his feelings and advice him to do not ever try to harm other kids especially when he is getting bully or what. To be honest, I feel sad when he tells me that his other classmates are also teasing him and he can't do anything but cry. I don't want my child to grow up to be hurtful and learn to retaliate when he is hurt. My only concern is that there are times when he seems to internalize his anger. That's what I think can't be taken for granted because when the child is depressed, we may not really like what happens next. I know my kid is a late bloomer because he was only in kindergarten when he last started school, and he appears astonished and stressed in third grade after three years of virtual lessons. I just tell him to do better in school and to report any bullying to his teacher.
Ayer me dirigí a mi hijo correctamente mientras estaba fuera de la escuela. Hice lo mejor que pude para reconocer sus sentimientos y le aconsejé que nunca intentara lastimar a otros niños, especialmente cuando está siendo acosado o algo así. Para ser honesto, me siento triste cuando me dice que sus otros compañeros también se burlan de él y no puede hacer nada más que llorar. No quiero que mi hijo crezca siendo hiriente y aprenda a tomar represalias cuando lo lastiman. Mi única preocupación es que hay momentos en los que parece internalizar su ira. Eso es lo que creo que no se puede dar por sentado porque cuando el niño está deprimido, es posible que no nos guste lo que sucede a continuación. Sé que mi hijo es un desarrollo tardío porque solo estaba en el jardín de infantes cuando comenzó la escuela por última vez, y parece asombrado y estresado en tercer grado después de tres años de lecciones virtuales. Solo le digo que le vaya mejor en la escuela y que reporte cualquier acoso a su maestra.
To be honest, I'm doing my best to be a good listener to my child. Because as a parent, the first person you should listen to is your child. But I get terribly confused sometimes, especially when other people say various things about my son.
I often wish I could just bring him back to virtual school, but his need as a kid was still interact with other children—and this is something I can't ignore or take away from him.
Para ser honesto, estoy haciendo todo lo posible para ser un buen oyente para mi hijo. Porque como padre, la primera persona a la que debe escuchar es a su hijo. Pero a veces me confundo terriblemente, especialmente cuando otras personas dicen varias cosas sobre mi hijo.
A menudo desearía poder traerlo de regreso a la escuela virtual, pero su necesidad cuando era niño todavía era interactuar con otros niños, y esto es algo que no puedo ignorar ni quitarle.

Many thanks for reading this blog. I hope I can get some advice from you. I know I am not a perfect mom. That is why I am here, asking for your moral support and suggestions.
✨ The Writer ✨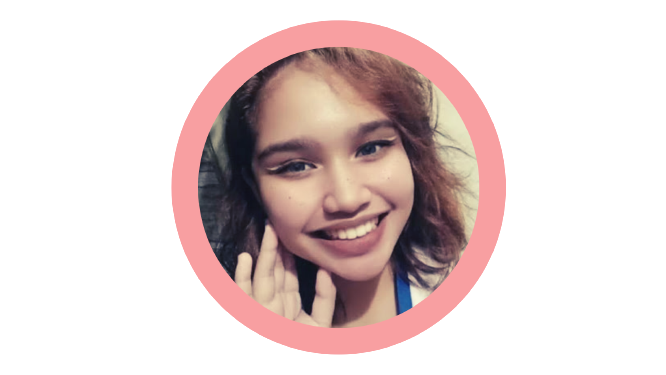 Usagidee is a dreamer and a career-oriented woman. She is an ambivert, therefore there will be no dull times for her. She enjoys eating, a developing photographer, and has a singing voice where she can be seen every week at Hive Open Mic. You can also see her in other communities since she enjoys blogging about her social life and adventures.
---
---