600M hack on Polynetwork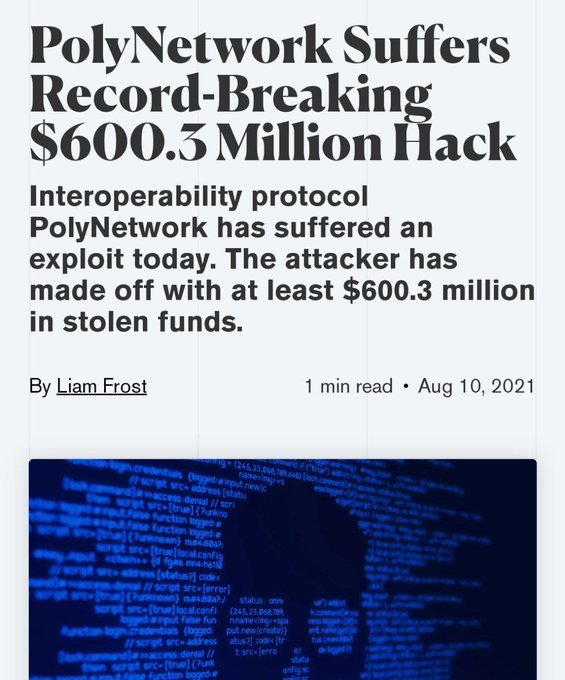 Happy to see hive is not that mainstream so we can find better and better solutions against phishing :). Also, I don't understand why people put so much money in new and unknown defi contracts.
https://twitter.com/PolyNetwork2/status/1425073987164381196
Important Notice:
We are sorry to announce that #PolyNetwork was attacked on
@BinanceChain
@ethereum
and
@0xPolygon
Assets had been transferred to hacker's following addresses:
ETH: 0xC8a65Fadf0e0dDAf421F28FEAb69Bf6E2E589963
BSC: 0x0D6e286A7cfD25E0c01fEe9756765D8033B32C71
https://twitter.com/Dogetoshi/status/1425079111085707266
Ok apparently scale is larger than this. Could very well be between $600m-$900m.
Steven
@Dogetoshi
·
1h
Replying to
@Dogetoshi
Ok so so far can confirm it's at minimum $611M
$273M on Ethereum: https://etherscan.io/address/0xc8a65fadf0e0ddaf421f28feab69bf6e2e589963
$253M on BSC: https://bscscan.com/address/0x0d6e286a7cfd25e0c01fee9756765d8033b32c71
$85M on Polygon: https://polygonscan.com/address/0x5dc3603C9D42Ff184153a8a9094a73d461663214
But because this is a cross-chain project other chains might also be impacted?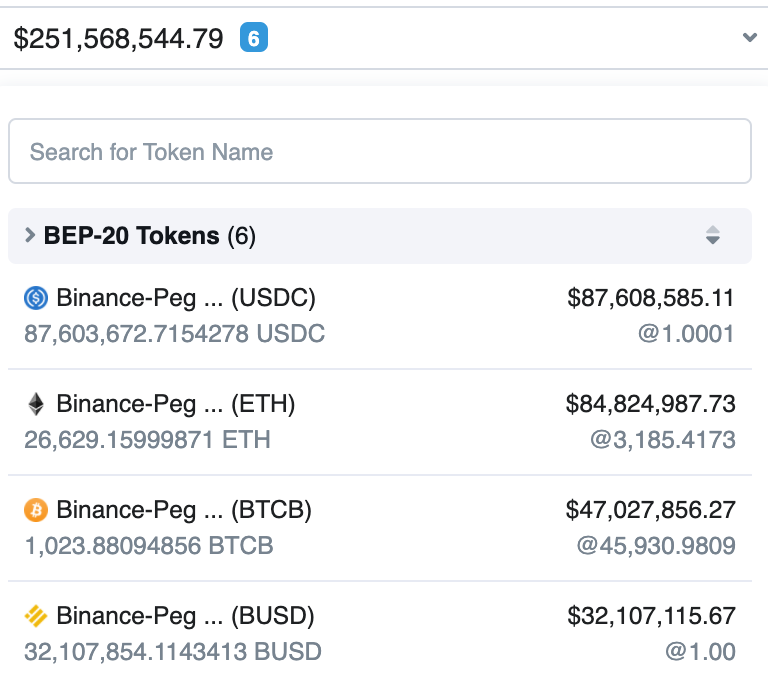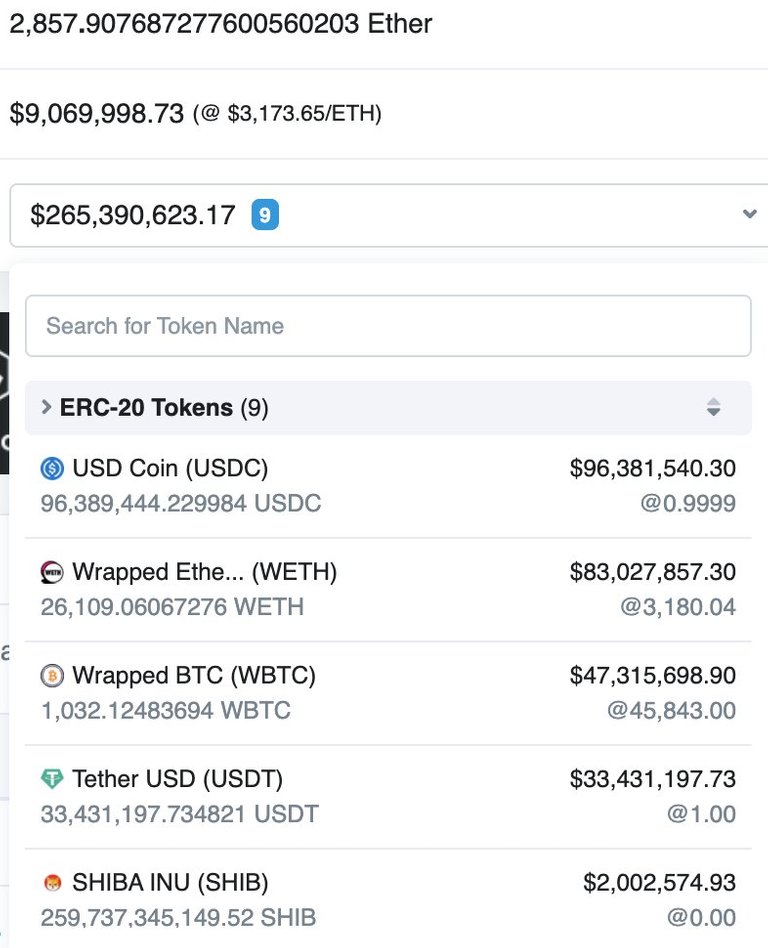 900 Million would be a massive amount.

https://twitter.com/Dogetoshi/status/1425091693502771206
Tether has blacklisted $33M of USDT on Ethereum h/t
@FrankResearcher
Hacker panic using Curve/DeFi
Only in crypto :)
---
---