QUICK BATTLE: REPAIR - SPLINTERLANDS PT/EN

VERSÃO EM PORTUGUÊS

(nativo)


ENGLISH VERSION

(translate google)

QUICK BATTLE: REPAIR
Eu resolvi fazer posts rápidos para compartilhar algumas batalhas interessantes de Splinterlands, focado em observar detalhes nessas disputas para aprender algumas lições sobre o que dá certo ou não durante os confrontos.
As batalhas de hoje envolve a habilidade Repair

e o quão efetiva ela pode ser em confrontos de mana baixa.
I decided to make quick posts to share some interesting battles from Splinterlands, focused on observing details in these disputes to learn some lessons about what works and what doesnt during the battles.
Today's battles involve the skill Repair

and how effective it can be in low mana encounters.
---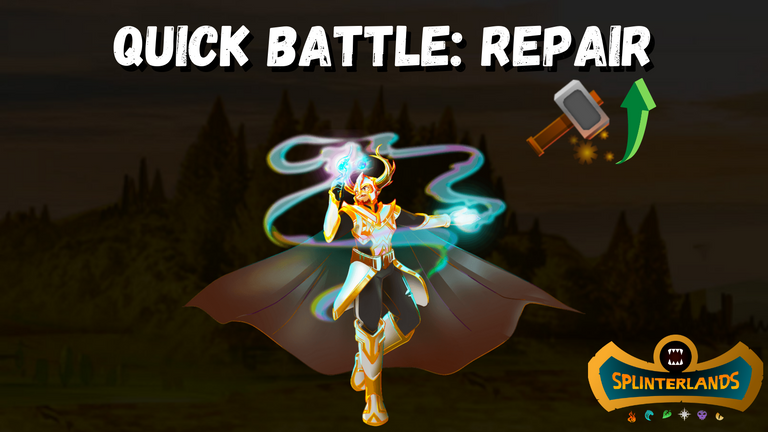 ---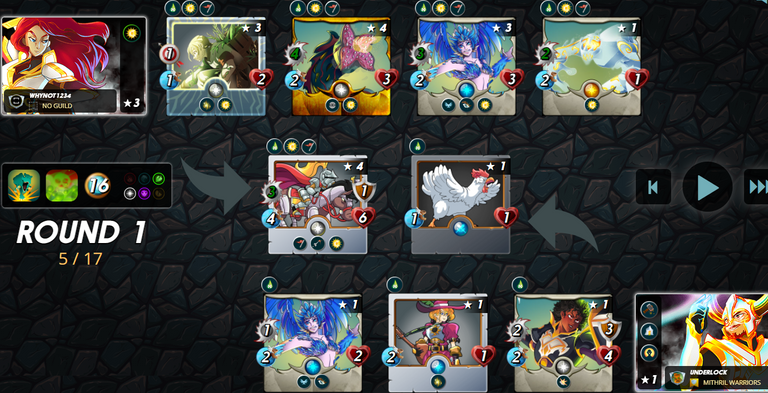 Nesta disputa eu montei a composição pensando em duas coisas: purificar a minha Tank e mantê-la viva com a reparação de armadura.
A maior falha para essa estratégia seria ela morrer por receber dano mágico ou muito dano de uma vez. O primeiro caso era menos provável pois não tinham muitas opções de dano mágico que sobreviveriam ao Noxious Fumes, então para evitar a morte por dano bruto eu posicionei a galinha na frente para tankar eventuais hits iniciais e deixar a Chaos Knight cuidar do resto.
In this dispute I put together the composition thinking about two things: purify my Tank and keep it alive with armor repair.
The biggest flaw for this strategy would be for her to die from taking magic damage or too much damage at once. The first case was less likely as they didn't have a lot of magic damage options that would survive Noxious Fumes, so to avoid brute-damage death I placed the chicken in the front to tank any initial hits and let the Chaos Knight take care of it.
---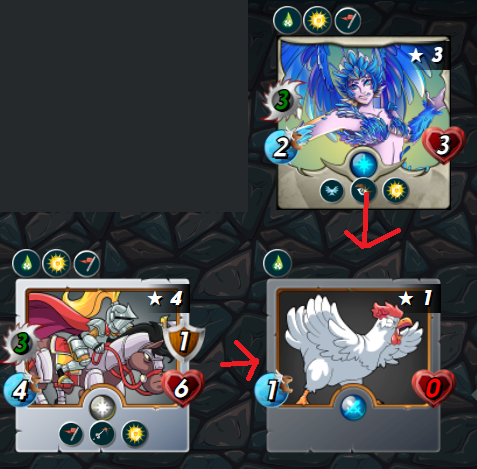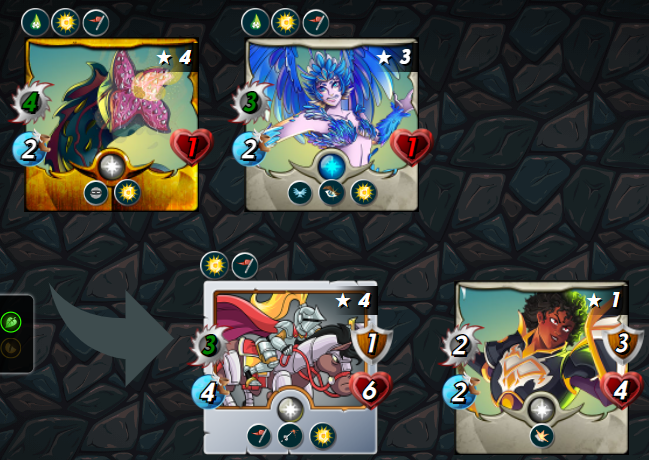 ---
E aconteceu exatamente como o previsto. a Galinha lidou com 2 hits, possibilitando que a Chaos Knight chegasse ao segundo turno intacta e pudesse aguentar aos hits das três unidades inimigas, e após as duas linhas traseiras serem abatidas pelo veneno, restou apenas um confronto 1 vs 1 com a vantagem de reparação advinda do invocador. Vitória fácil.
MUITO OBRIGADO PELA ATENÇÃO DE TODOS E ATÉ A PRÓXIMA!
(Se possível, siga o meu perfil para acompanhar posts futuros, prometo que não se arrependerá 🤝)
And it happened exactly as predicted. the Chicken dealt with 2 hits, allowing the Chaos Knight to make it to the second turn intact and could take hits from the three enemy units, and after the two rear lines were downed by the poison, rest only a 1v1 matchup was left with the repair advantage from the summoner. Easy win.
THANK YOU SO MUCH FOR EVERYONE'S ATTENTION AND UNTIL THE NEXT TIME!
(If possible, follow my profile to follow future posts, I promise you won't regret it 🤝)
---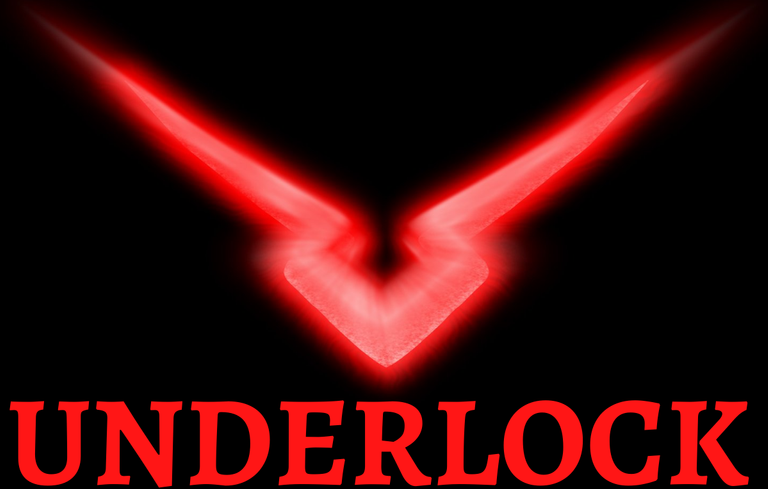 ---
---