Tiring journey in Eid al-Adha activities
Hello all friends
On this occasion I will try to show some pictures of my trip on Eid al-Adha with my wife.
You have to wake up early in the morning because you are fulfilling activities and invitations at the Cot Tube mosque as a preacher for the holidays, therefore preparations for preparation must be in place so that in the morning you leave comfortably without rushing.
I went on a private white vario train without bringing a companion. Tgk Agus happened to be without news of my companion on Eid day, but without me realizing he saw the chat on wa I immediately went to the place, namely the Cot Tube mosque and met us there.
After taking our wuzuk, we went straight to the mosque with the intention of iktiqah to get more reward then we were invited to become priests and preachers, thank God everything went smoothly.
After the event was over we were invited by the mosque committee to take beautiful moments as memories, he said thank God they were very friendly and polite as well as very gentle.

Moments with the mosque committee cot tube gerugok
Exactly at ten o'clock I had to visit my mother and father at home to gather and ask for all sins to be forgiven so that I would be free from the catastrophe of the life of this world and the hereafter.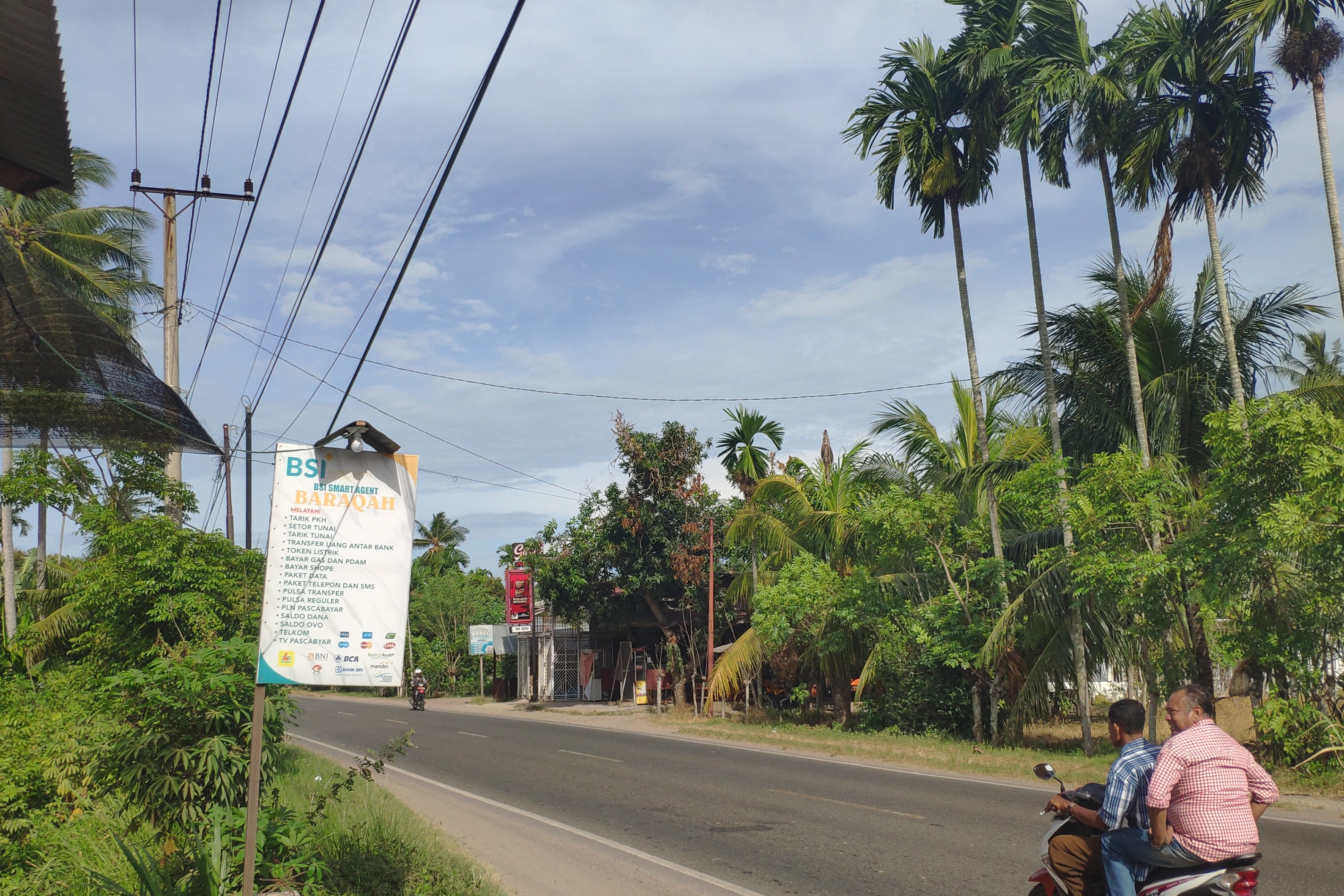 The road to the mother and father's house
After everything was done, I also had to attend a qurbani event in the village to participate by distributing sacrificial meat to the poor in my own village, alhamdulillah with the blessing of donors in the village so that all our wishes were achieved and honestly we are very proud of smiling the poor on this Eid al-Adha.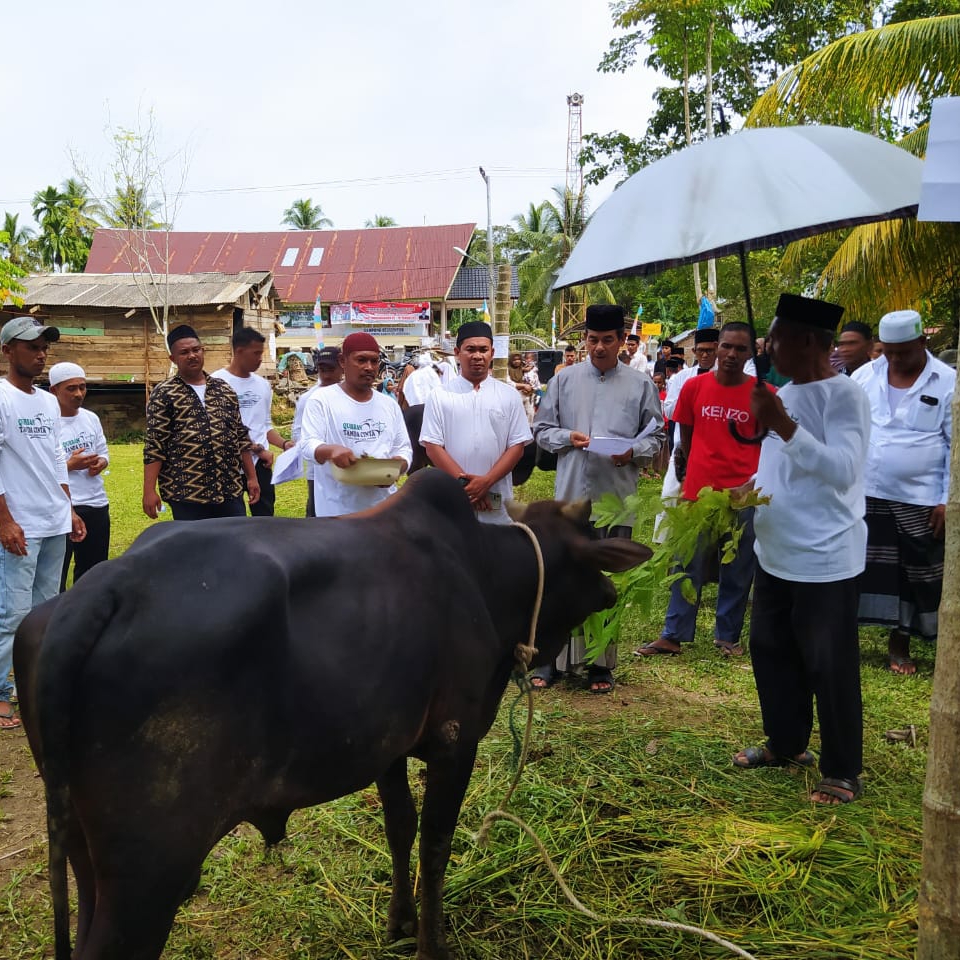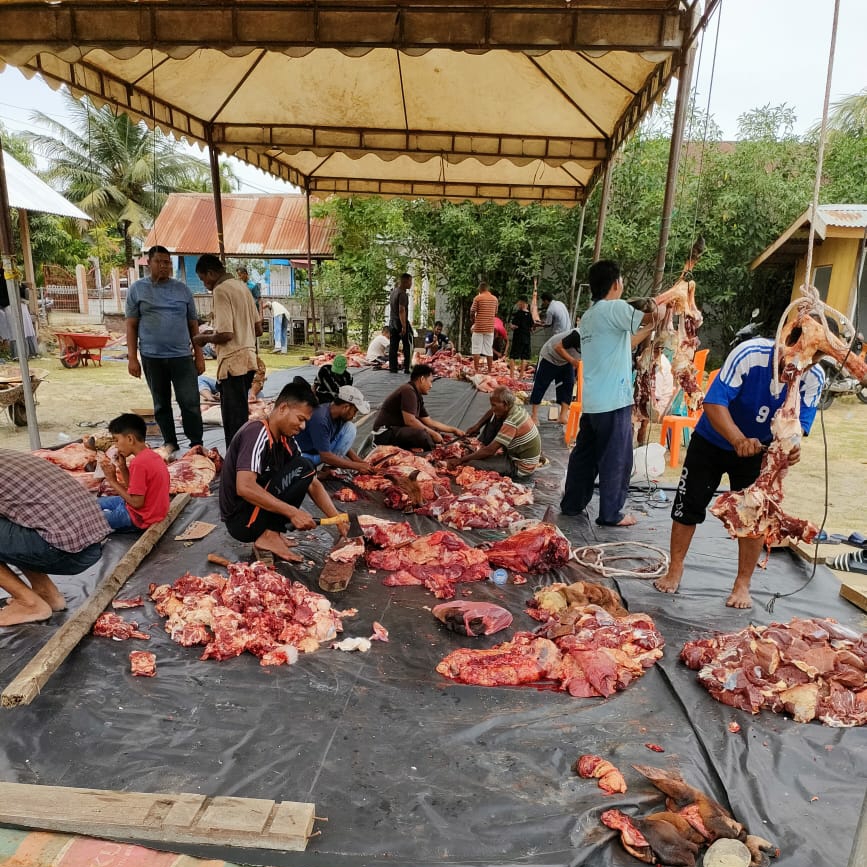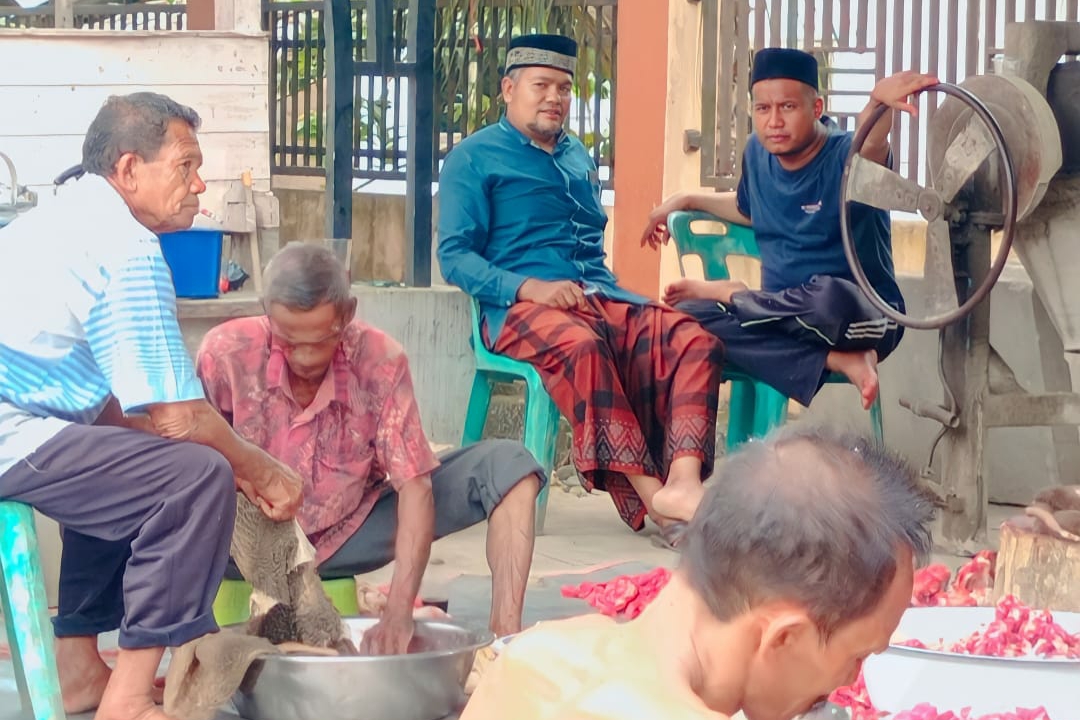 Preparation for dividing the sacrifice
In the evening, we were tired of rice, we agreed with the wife to make noodles with crab with a different taste because during the day we were bored with meat at home, therefore the taste of crab noodles certainly tempts us.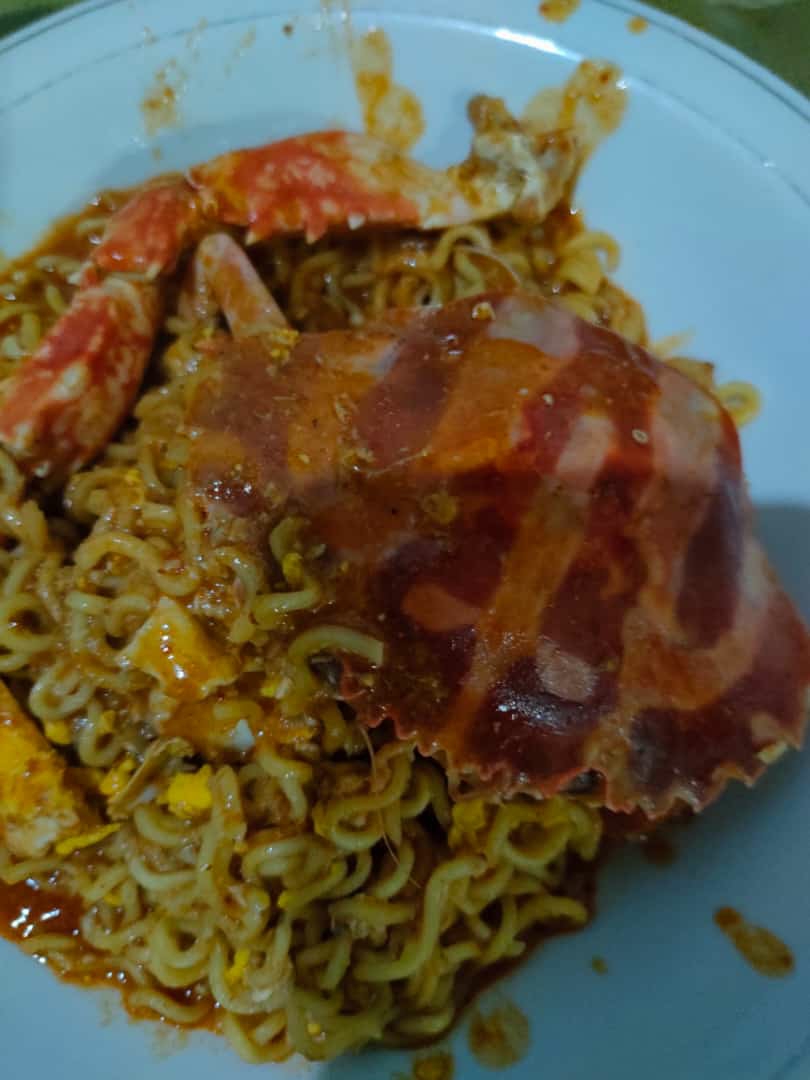 This is all I can share on this occasion, I hope you can enjoy and be entertained until the next post
Thank you
---
---