Deliberating on Love and Money!
---
I've come across several people deliberating on which is more important between Love and Money in sustaining a relationship. While some will choose Love over money, and others Money over love without considering the repercussion of ignoring the latter, it will be important to note that both Love and money plays a vital role in sustaining a relationship.
Relationships should be built on Love, which is built on the basis of communication and understanding. Love isn't selfish, hence it should about both partners coming together to achieve a common goal of growth in all already including financially. Love would allow the relationship to last through various life challenges, which is why the ability to tell the difference between actual love and mere attraction will make make a difference in the long run.
As much as Love should be the fundamental of a relationship, money is also important for sustenance. Love wouldn't pay the bills, neither will it bring a comfortable life.
For married couples, children become a responsibility through the years, people get sick, unplanned expenses come through, daily upkeep, feeding, transportation, clothing, and a lot more expenses will always exist.
The lack of sufficient funds to manage a home often results in relationship problems as time passes, and one or both parties will begin to feel his/her partner isn't good enough. The love that they thought was enough eventually diminishes due to lack of comfort, and the inability to cater for daily needs causes the initial excitement that existed to be thrown into the gutters.
I'm a strong believer of financial stability to a certain degree before relationships because both Love and money are important. Therefore, there should be no such question as Love or Money.
See you on the next one
Thumbnail and transition designed using Canva!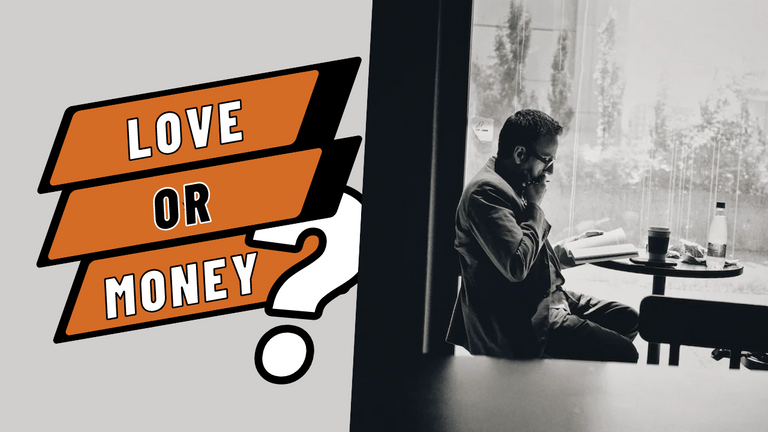 Previous videos in the series:
Understanding the African reaction to Pansexuality!
The African Mentality on Women expression
Nigerian women and the mentality of relationships as a means to an end!
A date with eighteen +1 ladies!
The Mentality of control in relationships!
Can you take back a cheating partner?
Regards!
uchihanagato!
---
▶️ 3Speak
---
---