Today's Delicacy// Homemade African Equsi Melon Soup
Hello everyone, trust you'll have a great day because I had a great day.
Well, this is another day of cooking and recipes and I'm delighted to share it here. Also, I'll be showcasing my cooking skills with you all. Although, I don't have many ingredients. As a student, I tried to manage my resources and it came out fine and delicious.
Today's cooking is a homemade African soup Called Melon soup or also known as Egusi soup. It's common in West Africa Countries. Like, Nigeria, Ghana, Cameroon, and Sierra loon. The name Egusi soup originated from Egusi melon seed, found in Tropical parts of Nigeria. Although the soup can be found in other parts of West Africa and the World.
Today, in school I decided to cook this meal to serve as lunch. Although with my limited resources I wasn't able to come up with a beautiful look. But still, it had its great taste, Delicious. That made my friends ask for more.
Here are the ingredients I used in cooking.
They include two dry catfish, fresh pepper and powder pepper, onions, seasoning cubes, salt, crayfish, pumpkin leaf as a vegetable, Palm oil as Red oil, cocoyam powder as soup thicker, Achi also known as Brachystegia Eurycoma for soup thickener, water and Melon seed (Egusi).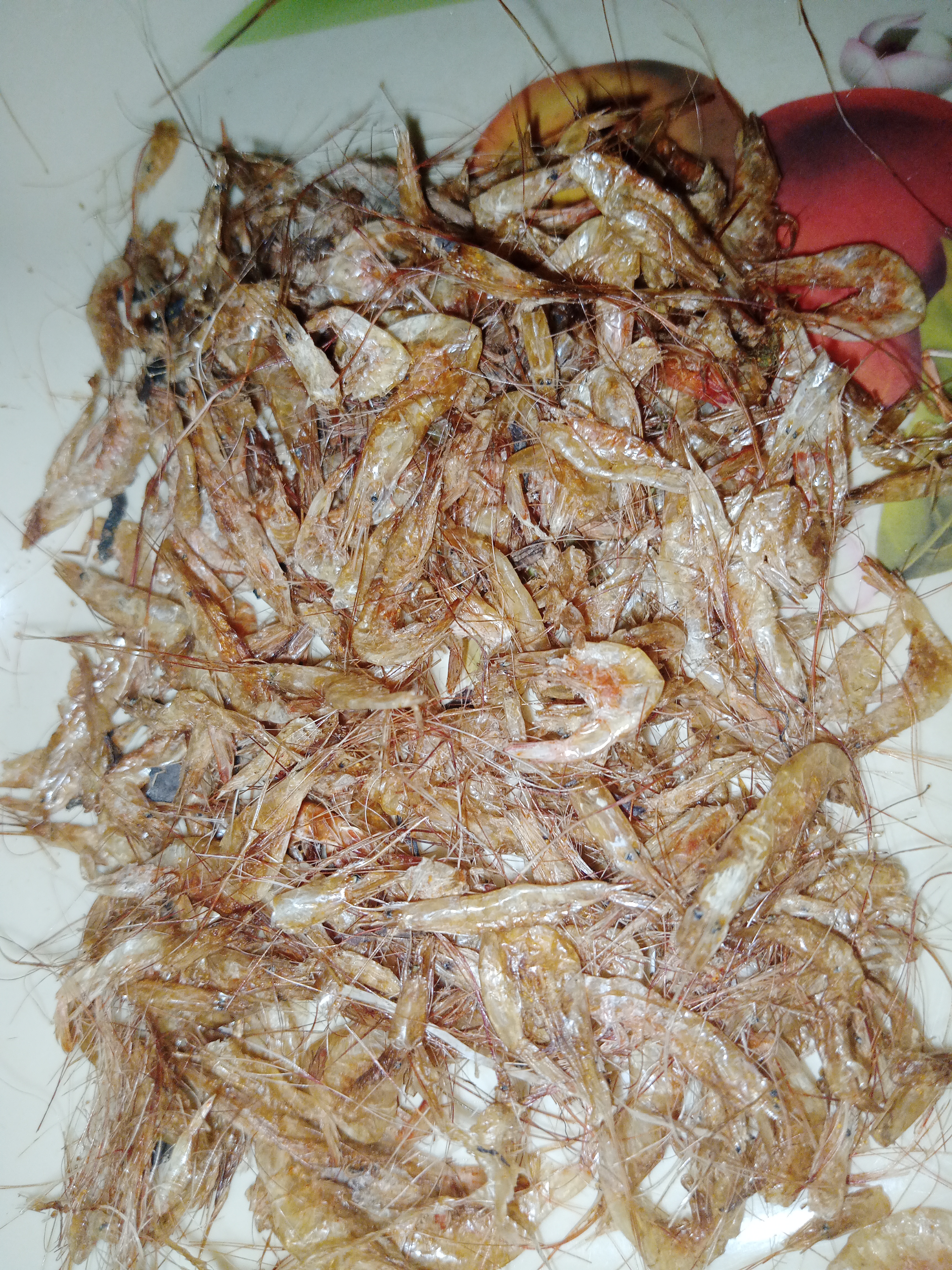 crayfish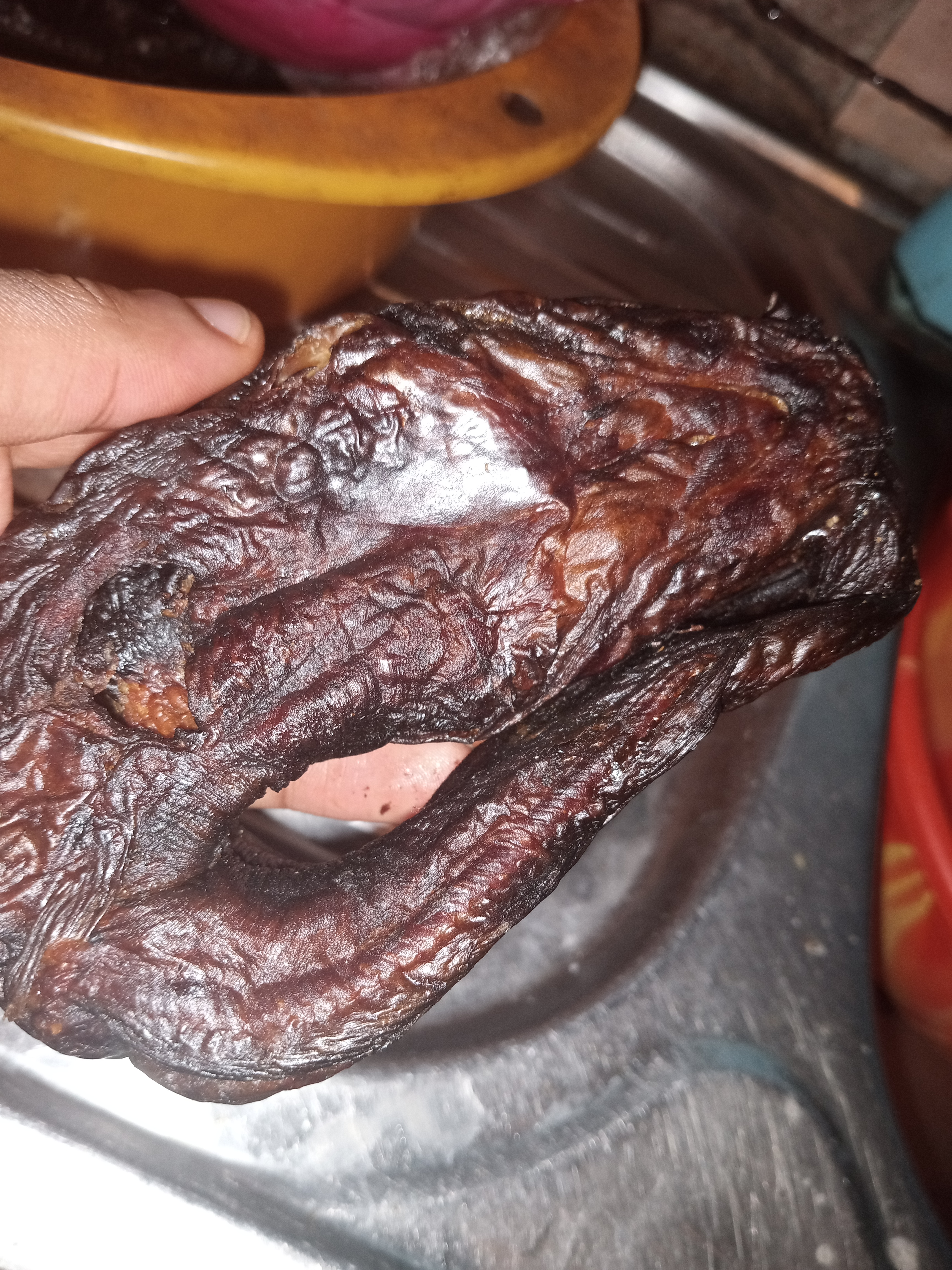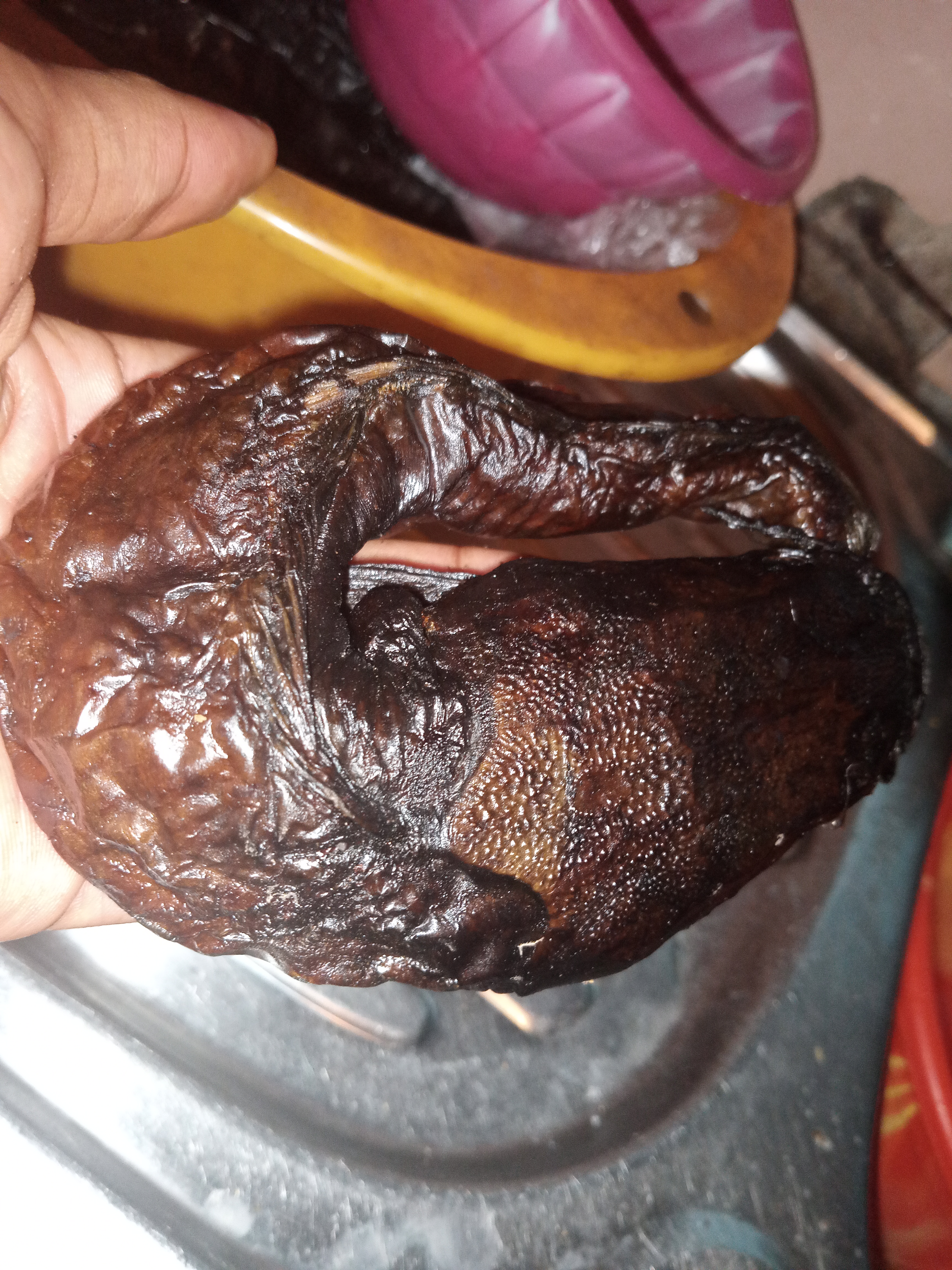 smoked/dried fish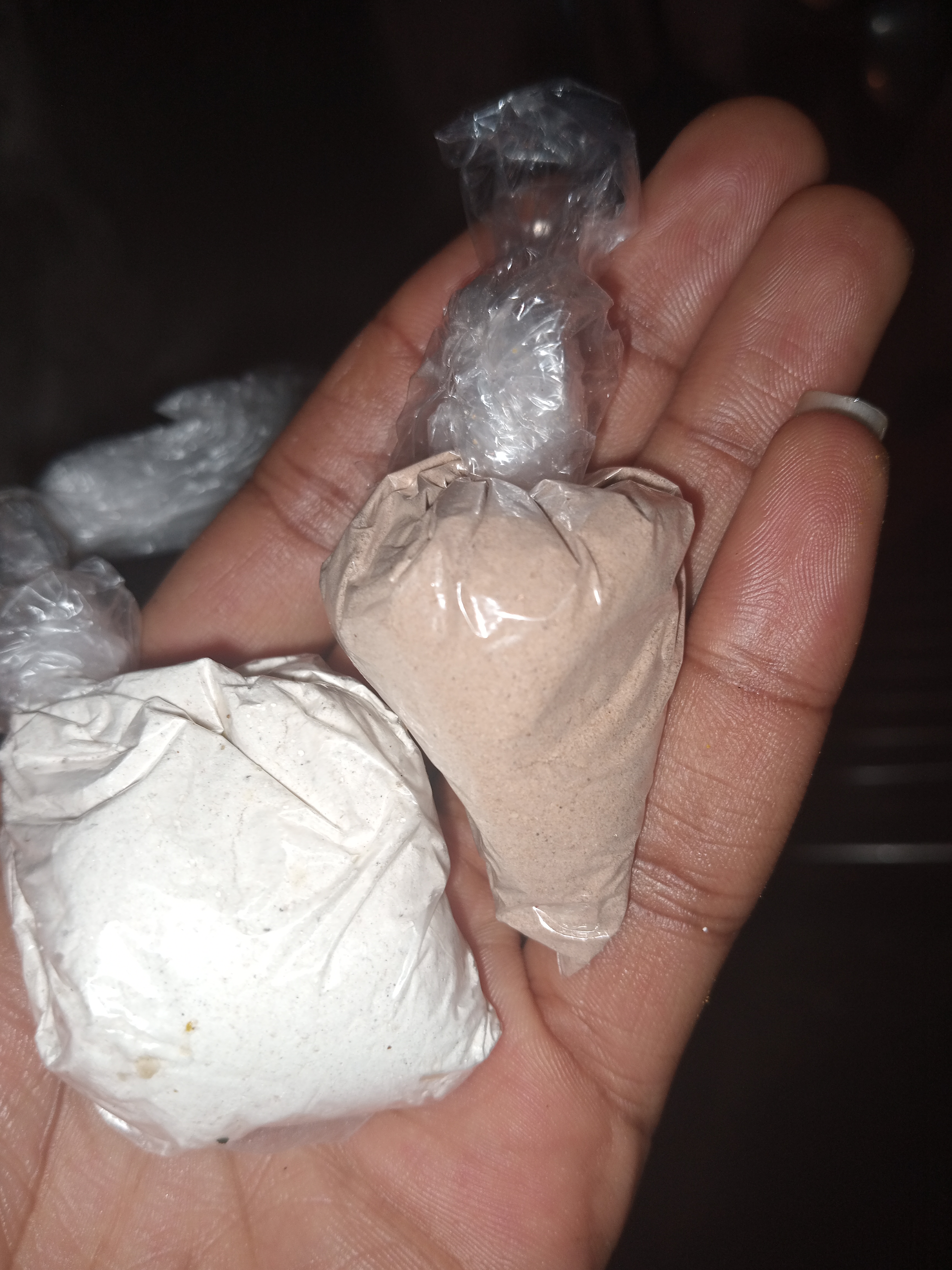 powder cocoyam and Brachystegia Eurycoma(Auchi)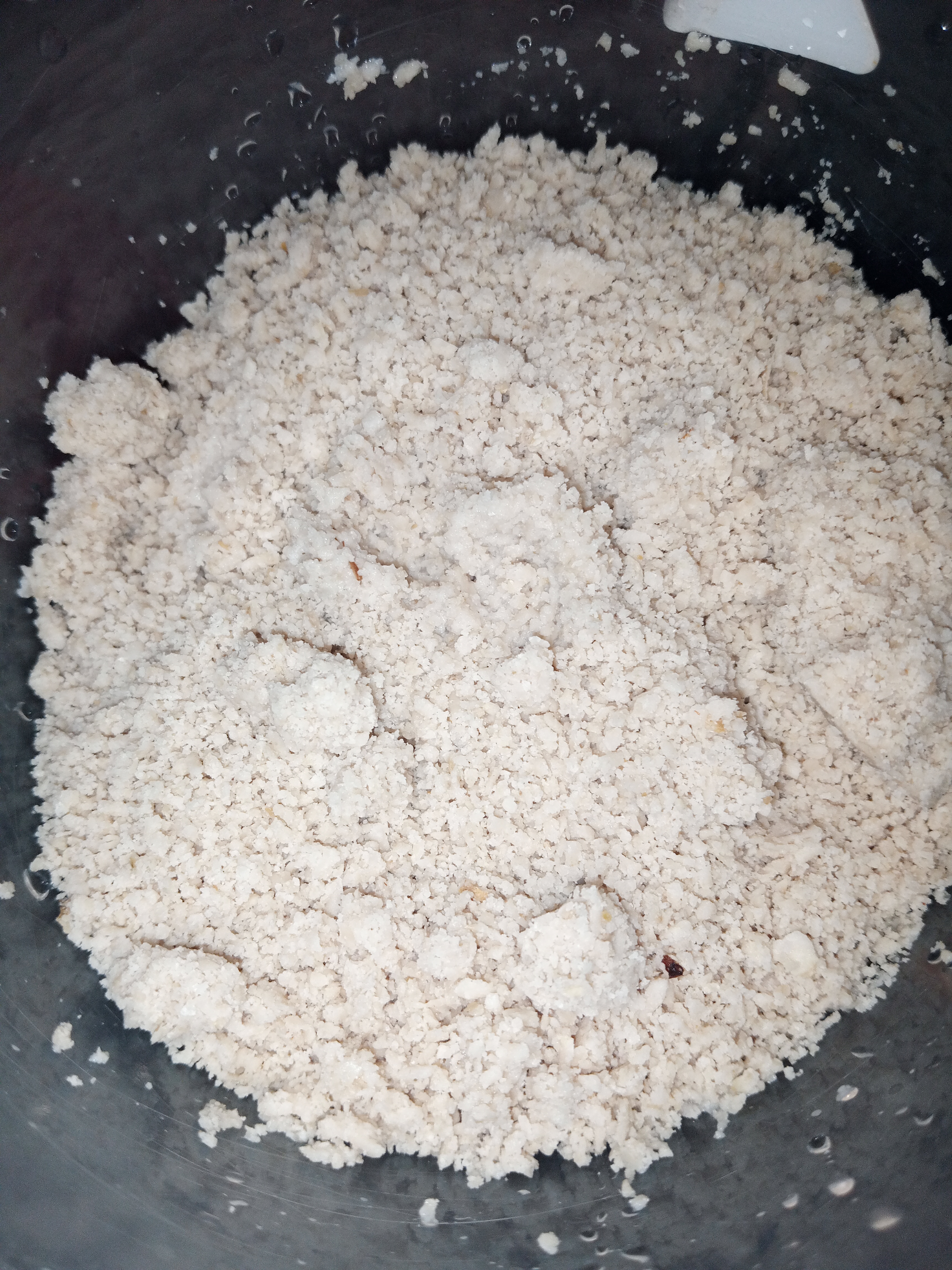 grinded melon seed

Pumpkin leaf vegetable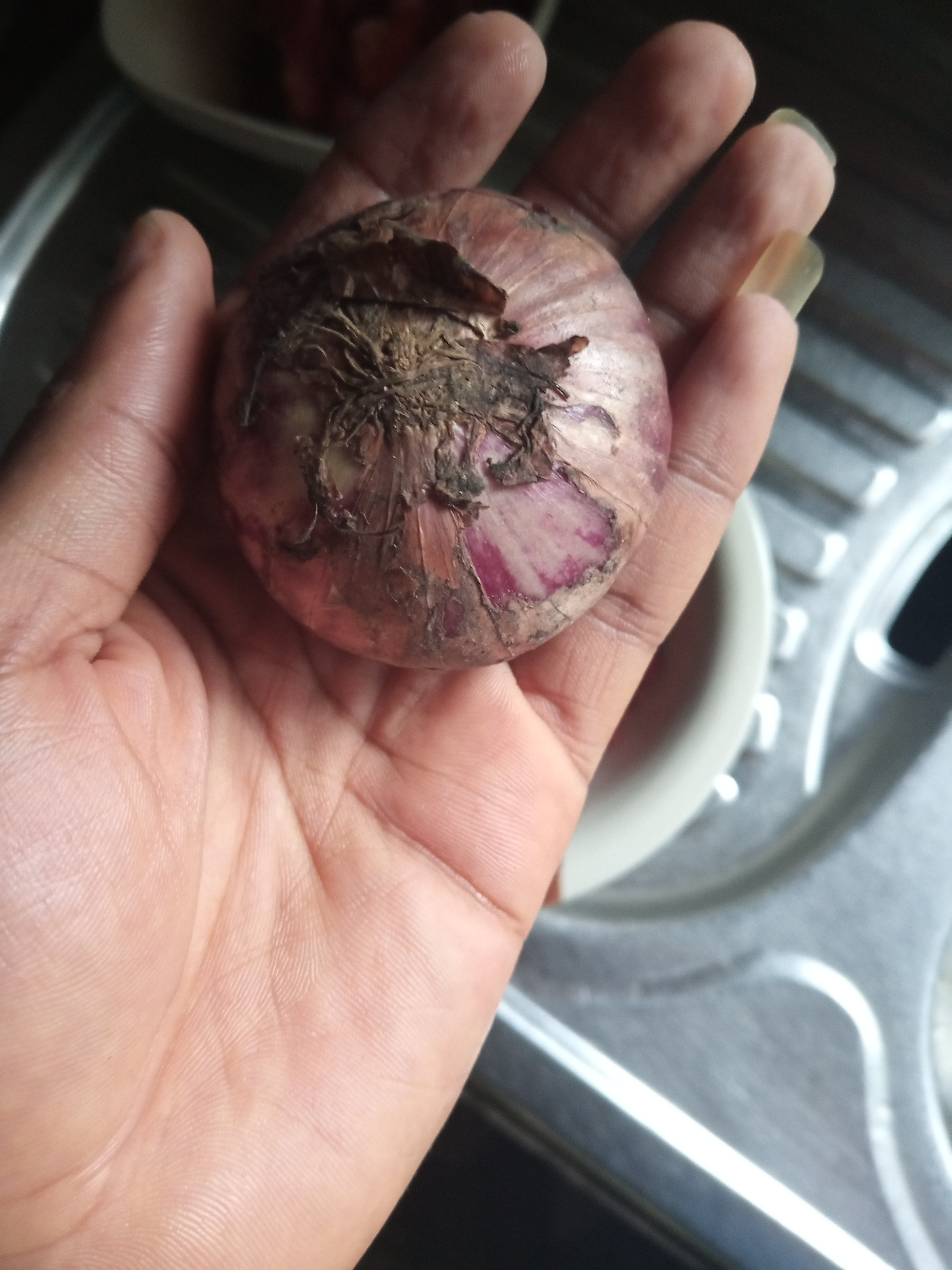 Onions(1ball)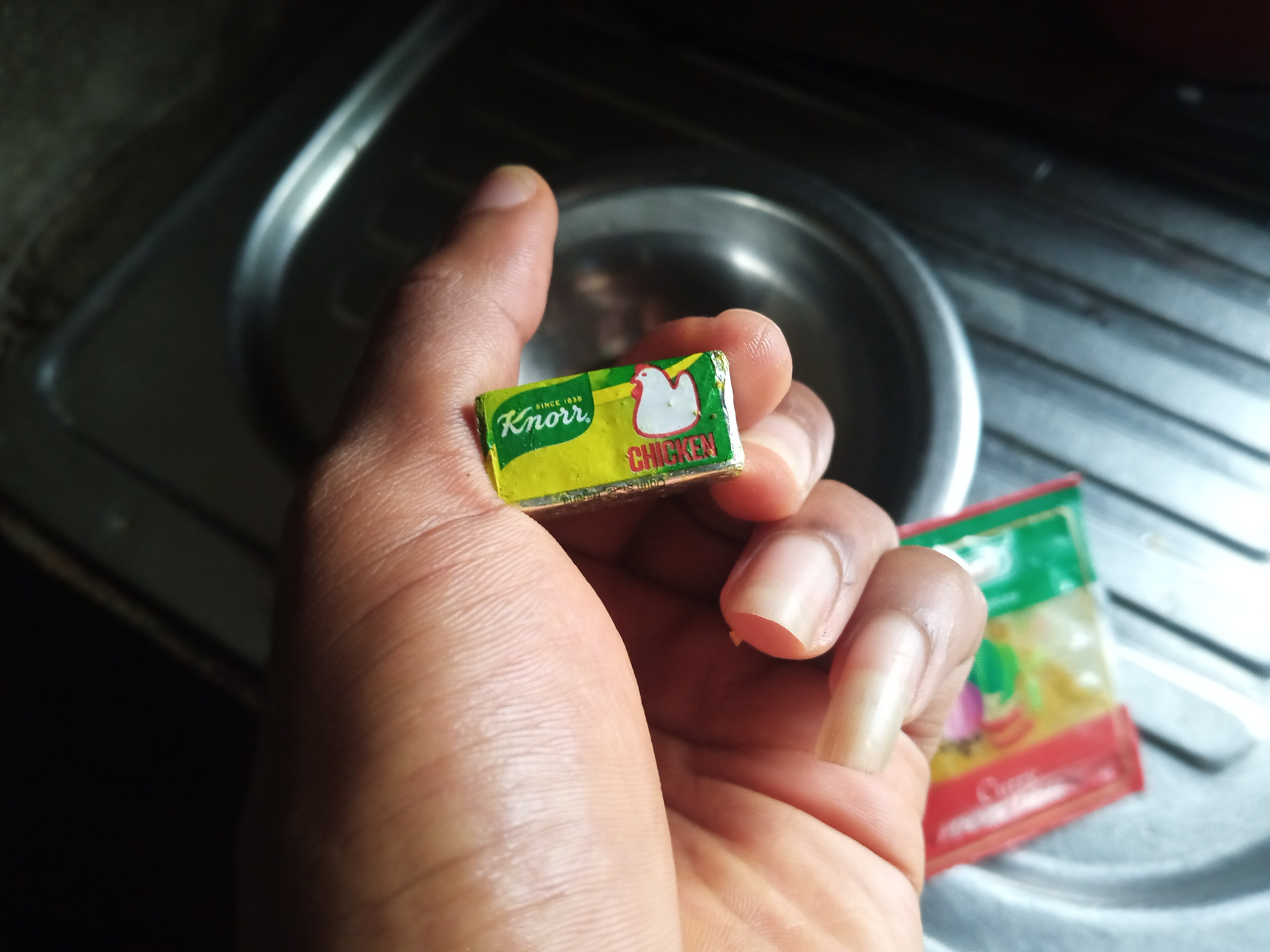 seasoning cube(knor)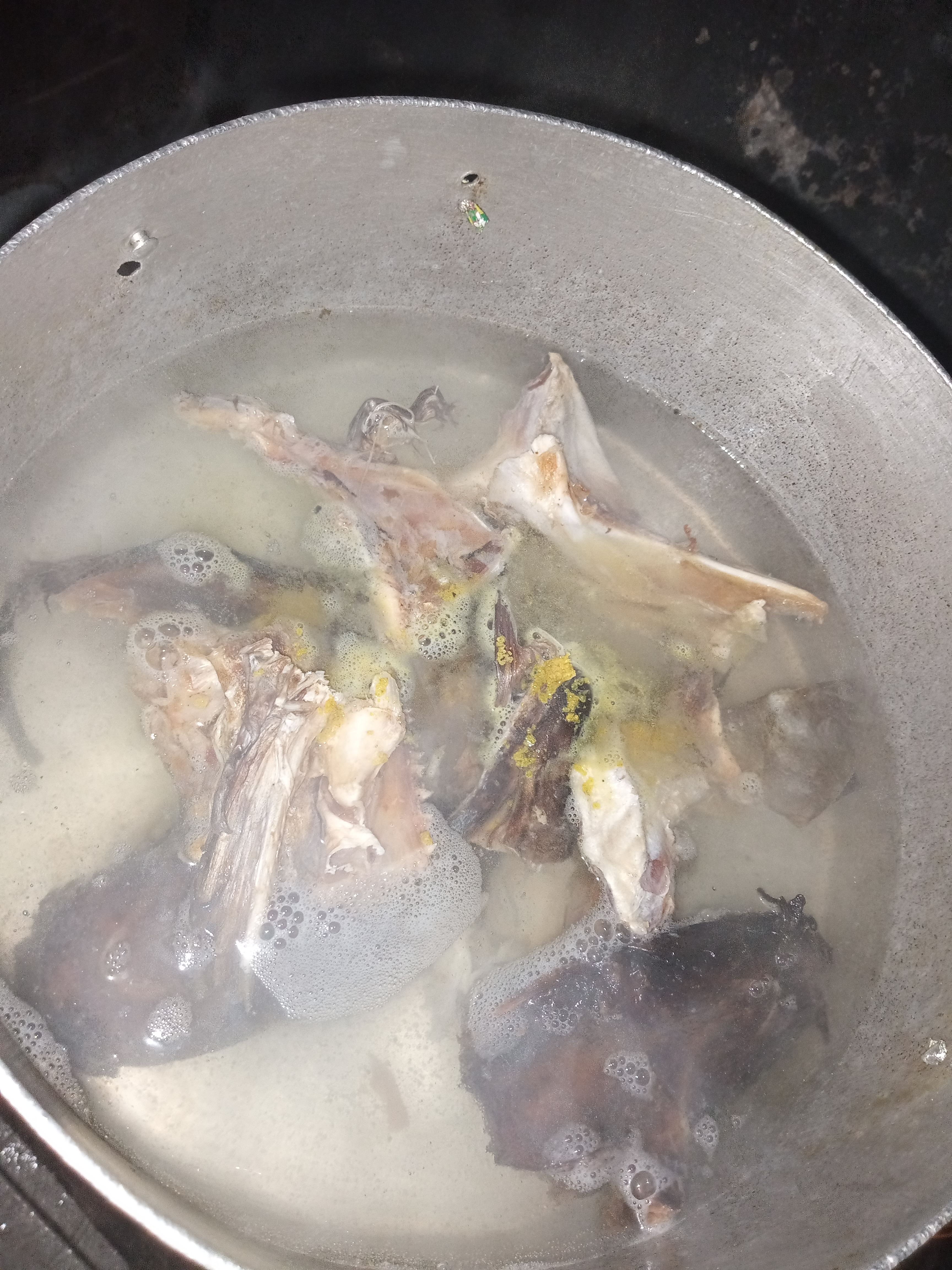 making the fish sauce
First of all, Wash the fish thoroughly, then put them inside a clean pot. And add the quantity of water for your cooking. And place the pot containing the fish on the gas cooker. Sprinkle salt, seasoning cube(a cube), and powdered pepper. Then leave it to boil for three minutes, for the seasoning to mesh with the fish and soften it.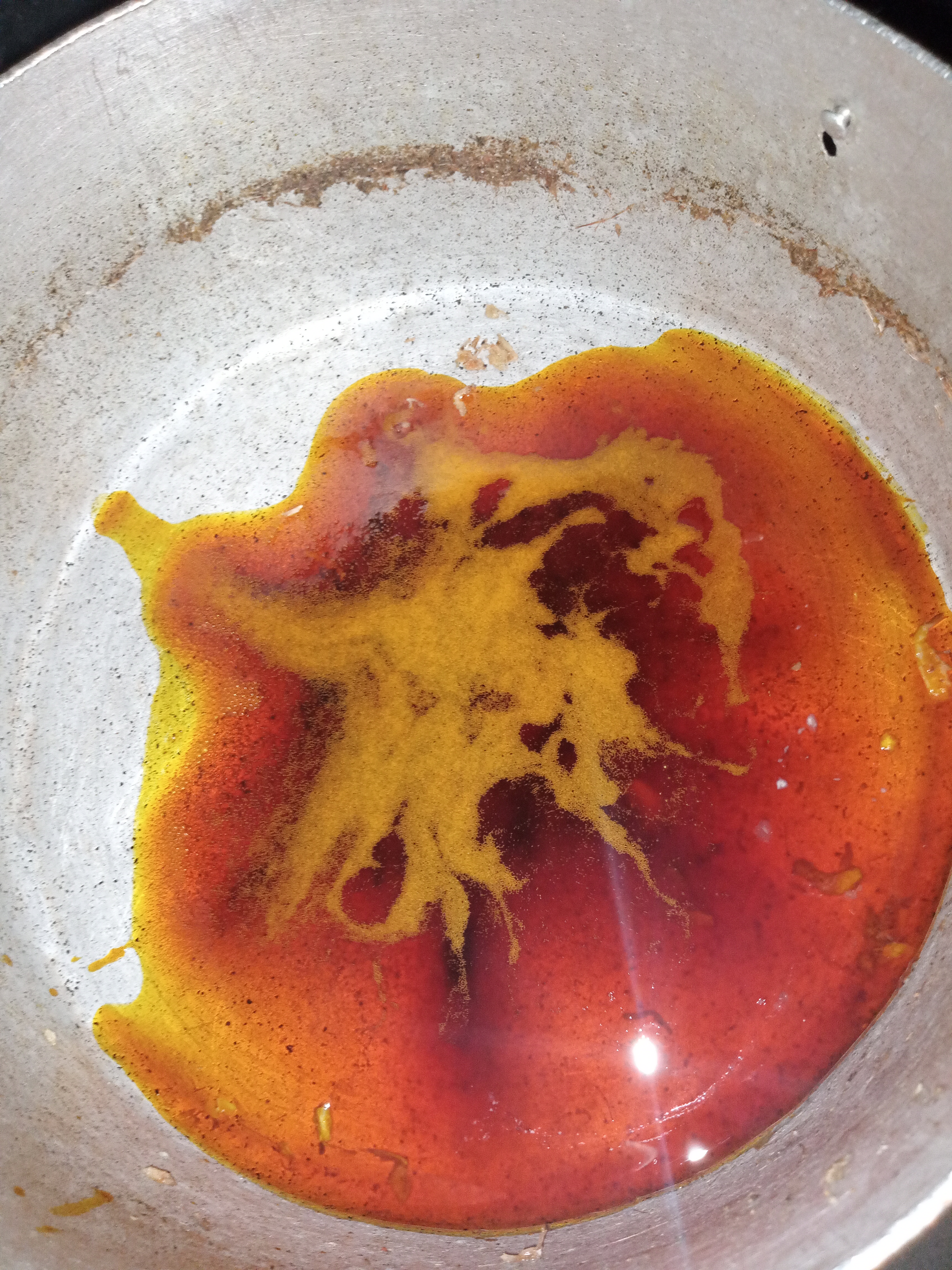 Heating the Palm oil

mixing the melon seed and Brachystegia Eurycoma (Auchi)
Once it's boiled, pour the fish sauce in a separate bowl and place the same pot back to the gas cooker, and wait to be sure that the little water in the pot is dried off. Then pour two soup spoons of Palm oil(Red oil) inside the pot. Depending on how deep your spoon is. Leave the oil to heat for a little water, then add little sliced onions, the grinded melon seed (Egusi). And stir it very well with the oil together with Achi (Brachystegia Eurycoma) or cocoyam powder into the red oil with the Melon seed.
After stirring, pour the fish sauce inside the pot with crayfish, sprinkle a little quantity of salt, and stir it gently. Then cover the pot and wait for a minute to add the final ingredient.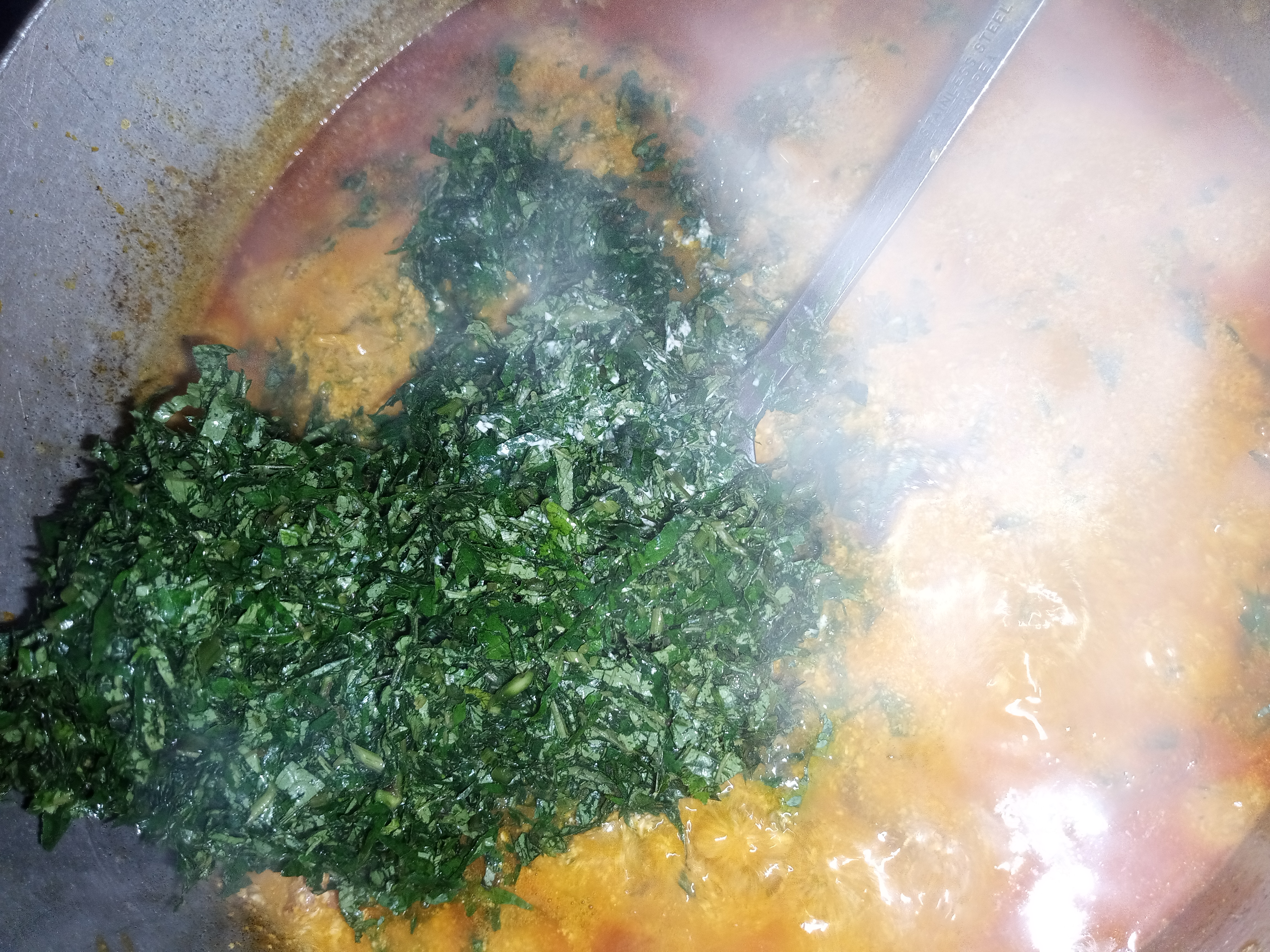 Adding the pumpkin leaf vegetable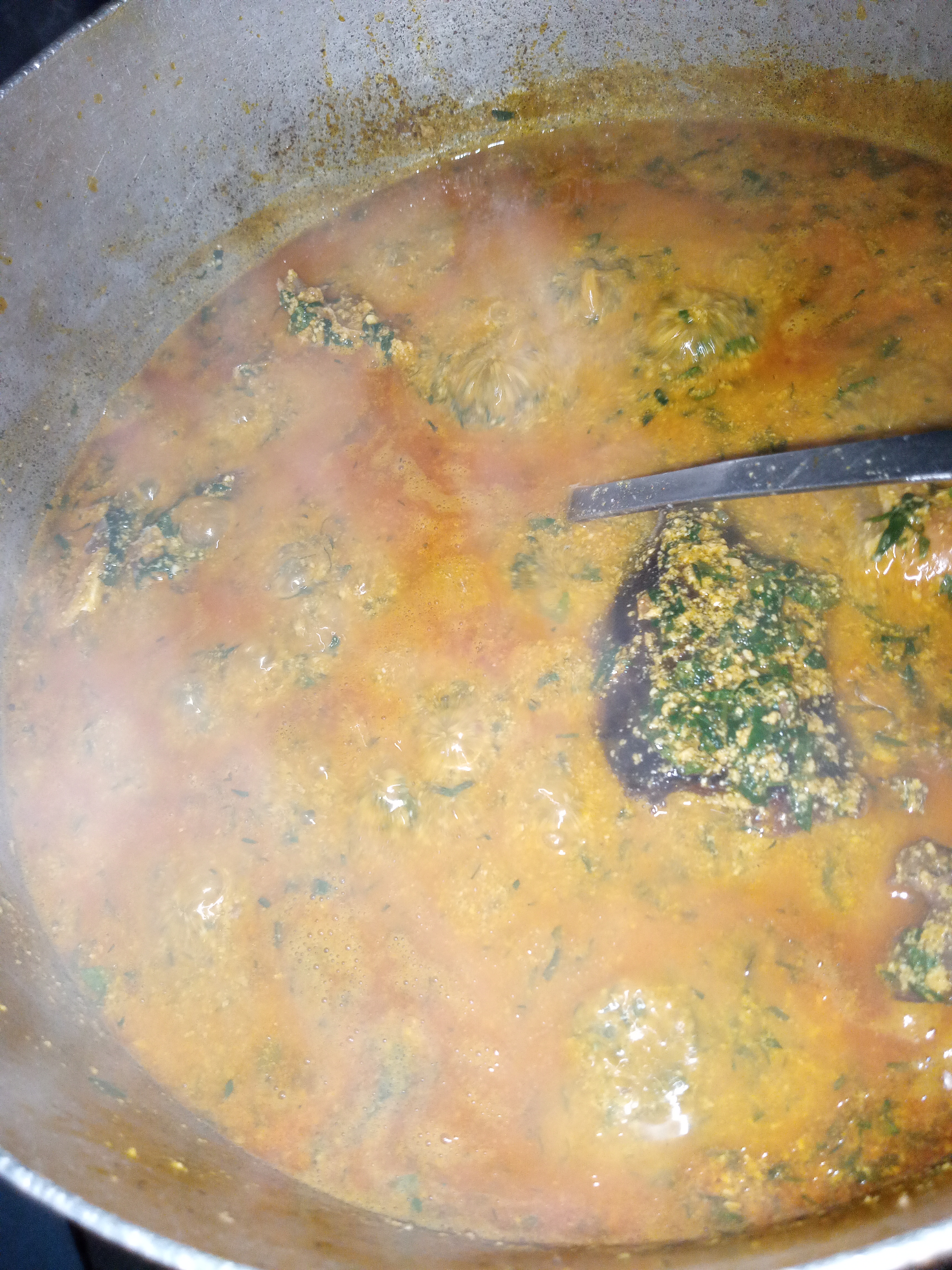 Stirring the soup
Then wash your pumpkin leaf vegetable, and sprinkle it gently instead of the pot, add your fresh pepper and stir it together. Leave it for two minutes to boil completely.

The soup is ready to be served
And the food is ready to be served.
Egusi melon soup can be eaten with cassava floor(Eba), Grounded Cassava (Fufu) or Pounded yam.
Thanks for reading.
All images belongs to me and courtesy to my smartphone Tecno Spark 7P
---
---