THE SOUP MAKER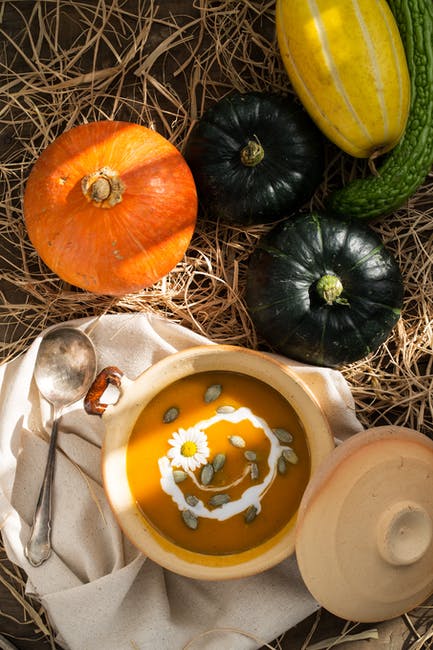 source
Every community has its special uniqueness, something that draws the attention of others. Some may be their specialty in fishing, basket weaving, or pottery. In any case, these qualities are what make a community productive.
In my village, we have fewer rivers, but more land. Which makes us farmers. Our crops are always in large quantities and affordable. People from the neighboring villages and far come to my village and trade.
I grew up in a small, but productive village called IHITTE. A village blessed with fertile lands, beautiful women, and hardworking men. The village has remained at peace, so far we keep to the commandments of the gods given to us by the village chief priest.
Every three market days. The people of Ihitte will gather at the village market square for bilateral trade. People in the village far and near will come together for bilateral trade or exchange. During the bilateral trade day, villagers bring their harvested farm crops to sell for money. But there was a strange black tall middle-aged woman with white long hair. She was always there selling Chicken soup in her big brown molded clay pot. During that hour of the trading day, her Chicken Soup we're always hot till the trade was over. She never tries to heat the soup, but it was always hot and fresh. How? I thought to myself, nobody found her suspicious. But I do.
After the trade was over, she would carry her big brown clay pot on her head, all by herself up to the mountains, never to be seen again till the next market day. So I decided to follow her to the mountains the next time I see her. I made arrangements. I was curious to know how she makes this delicious Chicken soup, where she lives. Does she live alone?
I waited patiently for the next bilateral trade day, luckily for me, it was the next day. As the cock crow early in the morning. I quickly made my bed, did my house chores, cleaned myself, and ran to the market square without my parents noticing.
Then I got to the market square, it was crowded, as traders laid down their harvested crops waiting for their buyers to patronize them. I quietly hid at a nearby abandoned water tank. Then I closely observed everyone going in and out of the market. Suddenly, the soup woman came into the market with her big brown clay pot as always. She quietly came in without exchanging any pleasantries with anyone, as she dropped the pot on the table, she immediately got the attention of her hungry buyers. I couldn't resist the aroma of the Chicken Soup. I secretly bought mine with my face cap shading my face. Then I went back to my hiding spot and watched tirelessly.
The night was near, as everyone started going back to their homes after a good trading day at the market square. Then the soup woman lifted her empty pot on her head, as she walked out of the market square.
Then I took off my slippers and started following her from behind secretly without her noticing. But I almost got my cover blown, when I stepped on a fallen tree branch and it broke, causing it to make a loud thin sound. Which got her attention. But I was fast enough to hide close to a tree.
She turned back. Halted and observed what made that noise. As she was sure she heard something, after a while, she continued her journey to the mountain. As she arrived, she entered an old cracked hut and placed the pot on top of three big stones that formed a triangle.
I quietly peeped through her window and saw her singing to the pot, dancing around it, as her body moved vigorously to the rhythm. She was speaking in a different language as she danced, suddenly mystical hands appeared above the pot with ingredients to the soup, as she sang the mystical hands moved. The soup was boiling, but there wasn't any fire under the pot. In shock, I shouted. "Ahh!!"
The woman turned immediately. Surprised to see me, she had been caught. "Wait! My child." She called out.
I quickly ran. Ran down the mountain. As I was shouting. "We're eating the food of the gods!!!" Then I ran to my village. And shouted. "We're eating the food of the gods."
---
---